One of the biggest complaints of those who either live or visit LA is the traffic. It's pretty darn awful. Ok, downright evil. So, here's an idea. Put the car in park and explore the City of Angeles on foot.
According to Los Angeles Magazine, there are several places to meander around the city sans wheels. And added bonus? Exercise!
Here are 3 from that list. Have you traversed these roads less traveled (on foot)?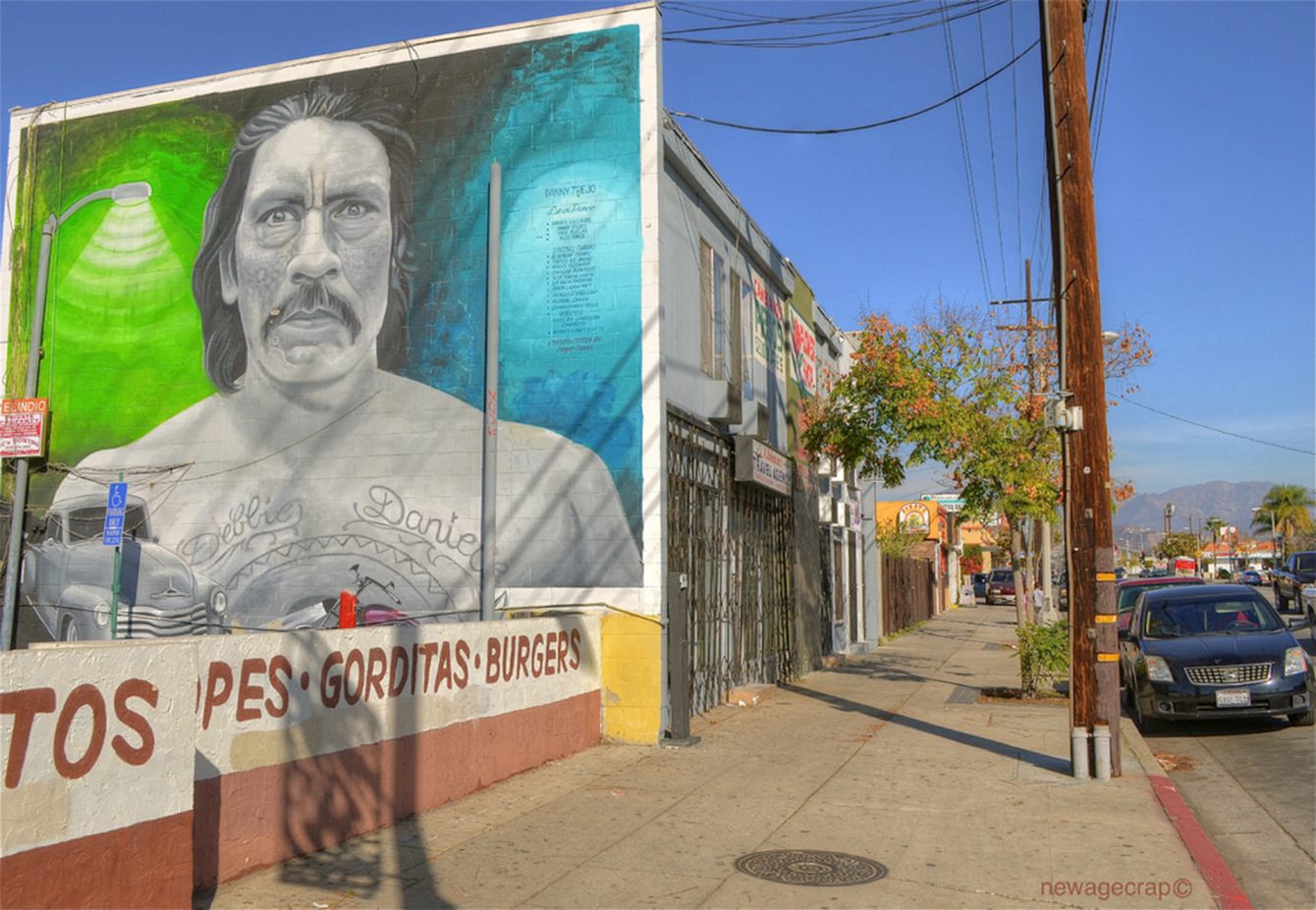 Mural Mile
Distance: 4 miles round-trip
Difficulty: Easy (on the eyes)
"Before 2012, the stretch of Van Nuys Boulevard running through Pacoima was a nondescript expanse of gas stations, churches, and Mexican restaurants. Four years later the region has become an unlikely public art destination thanks to a series of vivid murals painted on the exteriors of businesses. Many local artists have contributed pieces, but Pacoima native Levi Ponce is the movement's ringleader. It was his idea to turn blank walls into colorful canvases in an effort to beautify the area. Start at Van Nuys Boulevard and Herrick Avenue, at the mural depicting Tongva medicine woman Toypurina, created by the all-female crew HOOD-sisters. Stroll (and Snapchat) until you hit Ponce's Lady of the Valley, about two miles southwest near Arleta Avenue."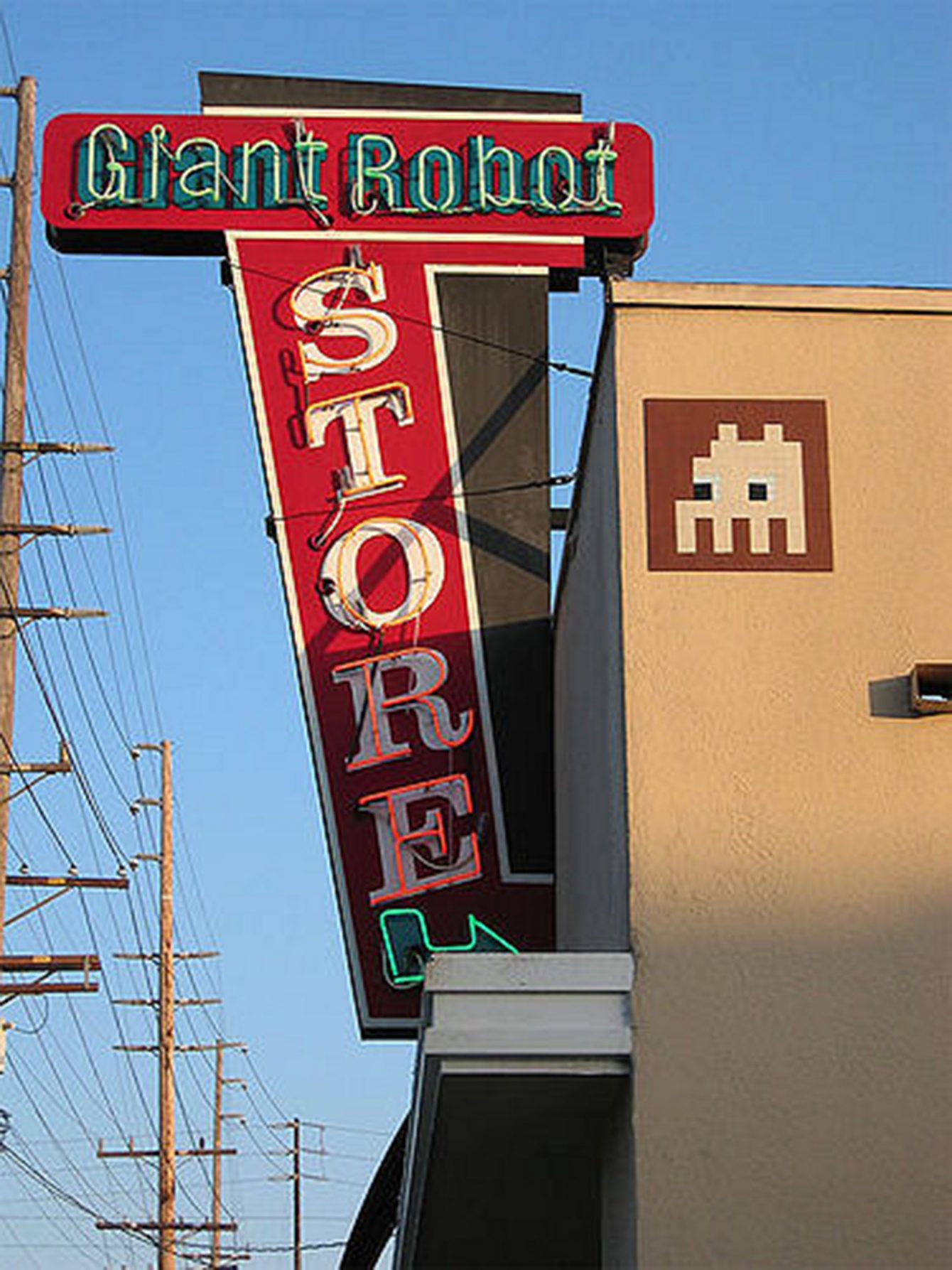 Sawtelle Japantown
Distance: 1 mile round-trip
Difficulty: Afternoon delight
"Sawtelle Japantown may lack the pithy moniker of Little Tokyo or K-Town, but the half-mile strip between Nebraska Avenue and Olympic Boulevard in West LA is a trove of Japanese eats and Asian-influenced pop culture—all prime for an afternoon of exploration. Start at Sushi Tsujita, south of La Grange Avenue on the east side of the street (the same owners sling tasty ramen down the block). Show up between noon and 2:30 p.m. for the $15 Chirashi Bowl lunch special (warm sushi rice with fresh sashimi), a wallet-friendly alternative to the joint's pricey omakase menus. Afterward pop into GR2 Gallery, a brick-and-mortar tribute to alt-culture zine Giant Robot. Peruse the work of artists such as Takashi Murakami, and buy collectibles (say, Sawtelle Japantown pins). Feeling ambitious? Rent a studio at Max Karaoke for only five bucks during happy hour (1 p.m. to 8 p.m.).
Cross to the west side of Sawtelle at Olympic and walk north. Grab a sweet pick-me-up at Honeymee, which doles out soft-serve crowned with a chip of gooey honeycomb, then press on for sartorial experiences both hyperlocal and painfully hip. Black Market sells goods like JOYRICH streetwear and Herschel Supply Co. accessories; next door, GR2's sister shop, the Giant Robot Store, stocks Totoro plushies and Uglydoll apparel. Finish up the day with a cold beer at Plan Check, at the intersection of Sawtelle and Nebraska."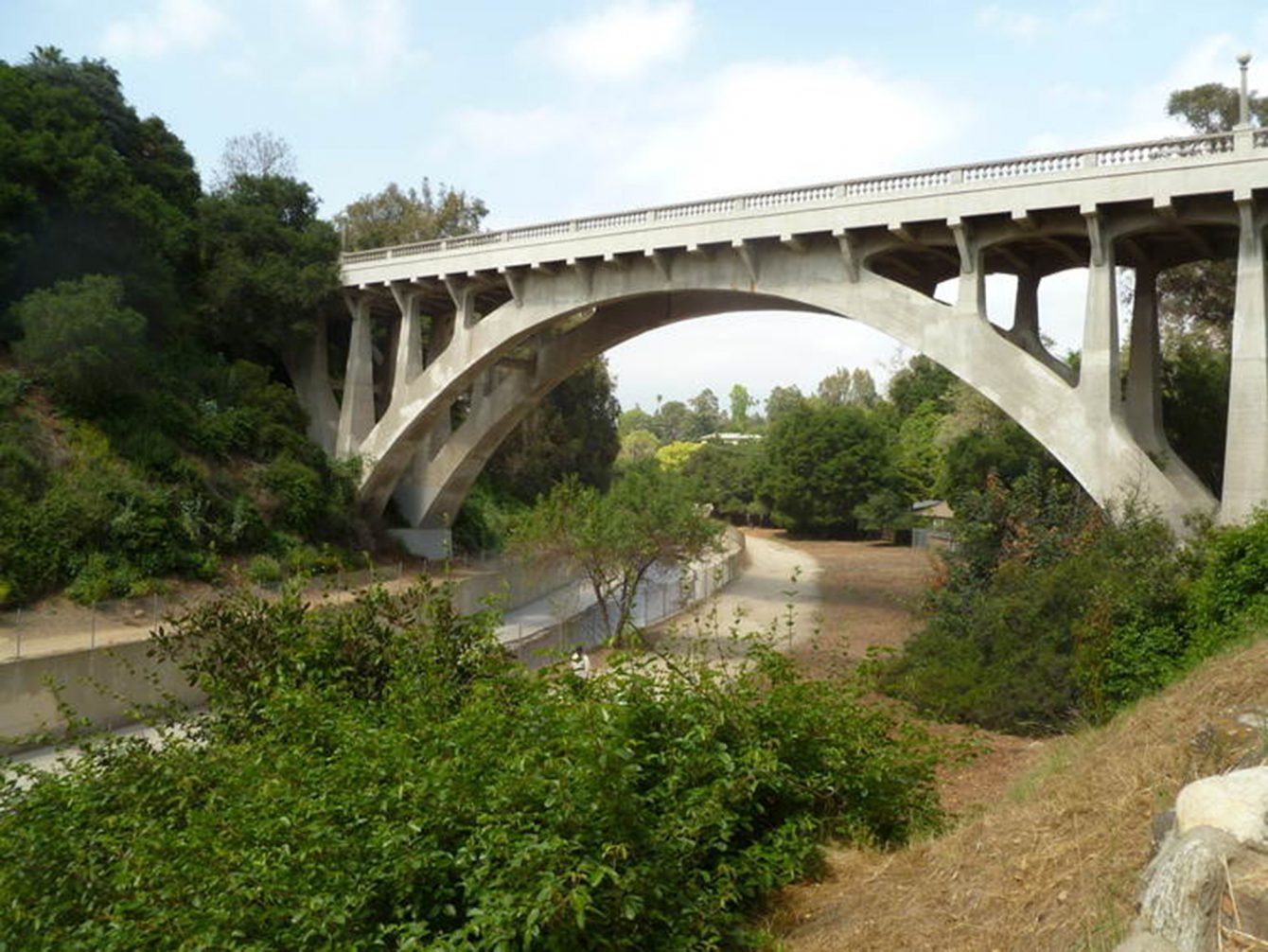 The Arroyo Seco and Rose Bowl Loop
Distance: 7 miles round-trip
Difficulty: Leisurely with a side of Bloody Marys
"It's been damned dammed (see Devil's Gate in Pasadena), channelized (due to Great Depression-era flood control), and encroached upon (we're looking at you, 210 and 134), but the Arroyo Seco has managed to maintain some of the charm that inspired early settlers. Start at the Lower Arroyo Seco parking lot off South Arroyo Boulevard at Norwood Drive. The artificial pond was built for the Pasadena Casting Club to practice fly-fishing (the arroyo was once home to fish like steelhead trout and Pacific lamprey), but beware of errant arrows—members of the Pasadena Roving Archers practice their sport near the lot as well. Walk north on the trail along the river, and you'll soon be traveling beneath the curving Colorado Street Bridge, a triumph of civil engineering—and formerly a part of historic Route 66—built in 1913. The 150-foot-tall viaduct, known as Suicide Bridge, has a morbid history: More than 100 people are said to have jumped to their deaths here (most recently in January of this year). Continue north and the trail will rise, taking you along Arroyo Boulevard toward the 3.3-mile loop around the Rose Bowl and Brookside Golf Course. Link up with power walkers, joggers, and casual strollers on the western side of the stadium, and follow their course until Washington Boulevard. Cross Washington, and as West Drive begins to bend, take the dirt path to keep going north. Pass under the 210 freeway, then hang a right where the trail splits, which will steer you back toward the Rose Bowl along its eastern edge. Refuel with tacos and Bloody Marys at Brookside Restaurant, or—if you time the walk right—visit the famed Rose Bowl Flea Market, which takes place on the second Sunday of each month."
Get all 10 treks here.