The pandemic put a painful pause on air travel and with skyrocketing flight cancellations and continuing labor shortages, the industry's recovery remains halting. While high gas prices might have you considering the couch for your summer vacation, the great American Road Trip remains an appealing way to get out of the house.
This writer is poised to have visited every single National Park before a certain upcoming milestone birthday, a nice arc from the National Parks-themed wedding she planned nearly 20 years ago. It's a unique expertise. Below are three National Parks within striking distance for most Californians and none is Yosemite. While the grandeur of Half Dome and the view from Glacier Point never fail to inspire, you and about 4.5 million other annual visitors can expect unprecedented summertime crowds. So, save Yosemite for the late fall—or better yet, experience the Bracebridge Dinner at Christmas—and instead choose one of these parks less-travelled by this summer. As Robert Frost knew, it makes all the difference.
HERE: CHANNEL ISLANDS NATIONAL PARK
Located just across the Santa Barbara Channel, this archipelago of five main islands is a wonderland of unspoiled California. It's baffling that many long-time residents have never boarded an Island Packers cruise out of Ventura Harbor, an easy and affordable way to experience the Channel Islands. (Private boats are permitted to land at all five islands, but no air travel is allowed.)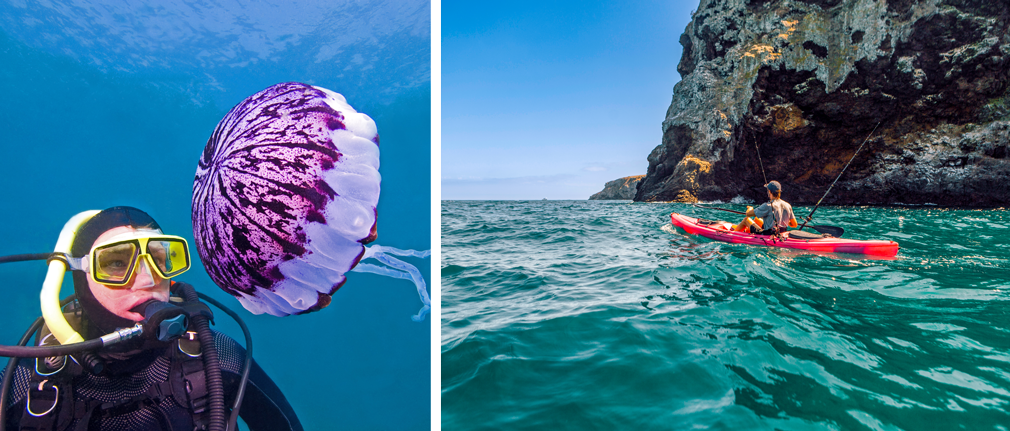 There are three ways to experience this maritime treasure: a boat-only trip, a boat and day-hiking experience, or overnight camping. For young families, the boat-only option may be best as there are no services or accommodations available on the islands themselves. Depending on the time of year, you'll see pods of jumping dolphins playing in the boat's wake, acrobatic orcas spiraling upward or humpback and mighty blue whales, the largest mammal on earth. Be sure to save time for the excellent, family-friendly Visitors Center in Ventura Harbor, right near Island Packers' departure point. Kids can explore the California native garden, the simulated tide pools or watch a world-class nature film. Don't forget to earn that Junior Ranger badge!
If you choose to land and hike, each island offers different ecosystems to enjoy. Tiny Anacapa Island is home to the largest breeding colony of brown pelicans in California and shelters the Anacapa deer mouse and the Anacapa fox, two species found only in this area. Its lighthouse, built in 1932, was the last of its kind on the West Coast and with nearly thirty sea caves to explore, Anacapa is a kayaking paradise. (You can rent or bring your own kayak from the boat launch in Ventura.)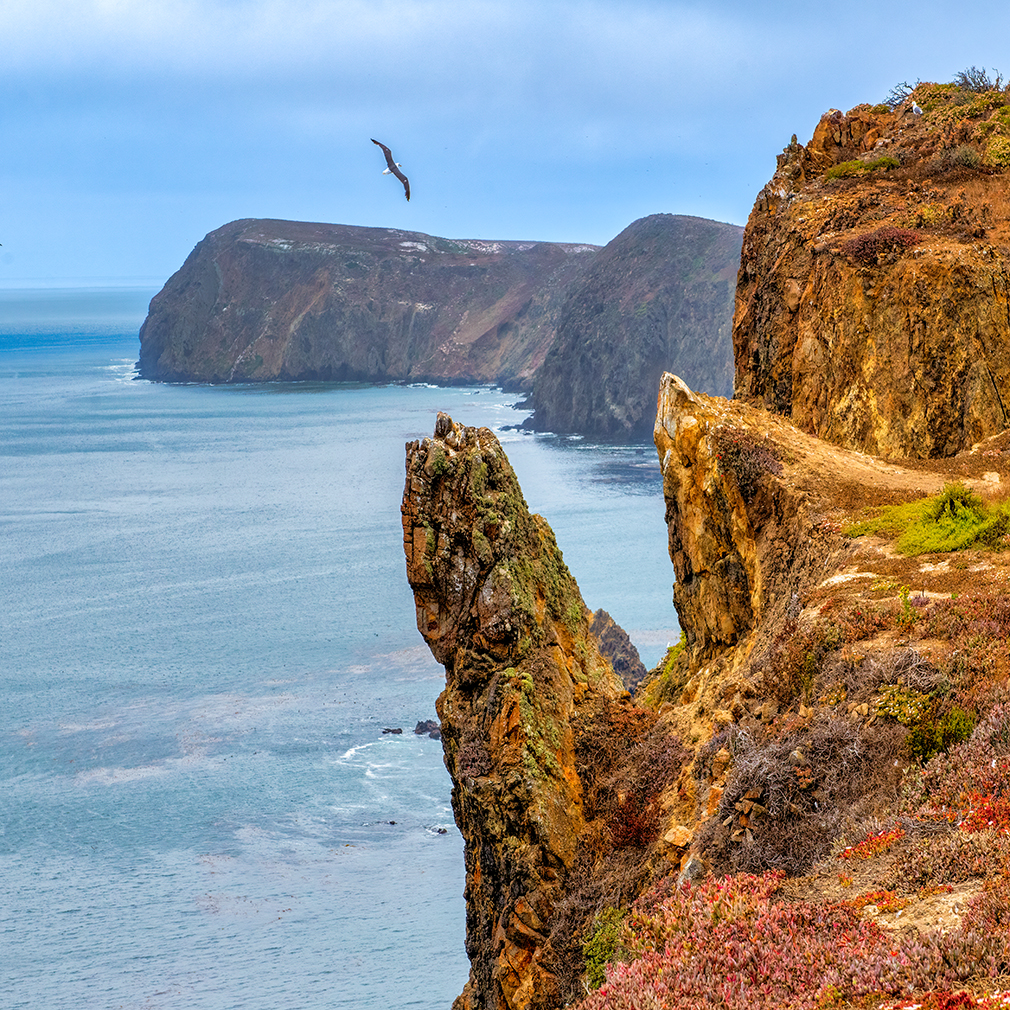 Alternatively, Santa Cruz Island is the largest island in California. At nearly 100 square miles, Santa Cruz is dually managed by the National Park Service and by the Nature Conservancy and is a cultural site that in many ways mimics the history of California itself. Native Americans populated the island for nearly 10,000 years while European explorers homesteaded for 150 years. Don't miss the Painted Cave on the northwest coastline, where a rainbow array of colorful rocks, lichens and algae mark one of the world's largest and deepest aquatic caves.
Lastly, for hardy campers, the Channel Islands offers up starry skies and unspoiled native landscapes that are virtually unrivaled in California. Be sure to review the park's website and pack accordingly; there are limited potable water supplies on the islands and no concession services at all. Because of that, you'll likely have a lot of privacy as you experience what the Golden State was like hundreds or even thousands of years ago.
National Park Service | Channel Islands
THERE: LASSEN VOLCANIC NATIONAL PARK
An unfathomable 4.87 million iPhone-toting tourists visited Yellowstone in 2021 and while its volcanic wonders are as stunning as ever, it's not exactly uncrowded. Consider Lassen Volcanic National Park, easily one of this author's favorite "secret" parks. It's like Yellowstone's younger, less showy sister—the one that you actually fall in love with! Lassen Peak is the world's largest plug dome volcano and the park also features four additional shield volcanoes—Mount Harkness, Red Mountain, Prospect Peak and Raker Peak—all of which clock in over 7000 feet above sea level. Lassen's last official eruption was just 100 years ago, leading researchers to consider it "active." It's a volcanologist's paradise, with hot springs and mud pots and fumaroles in addition to incredible rocky landscapes that reflect the ancient eruption patterns and climactic carvings of time. Bring that iPhone.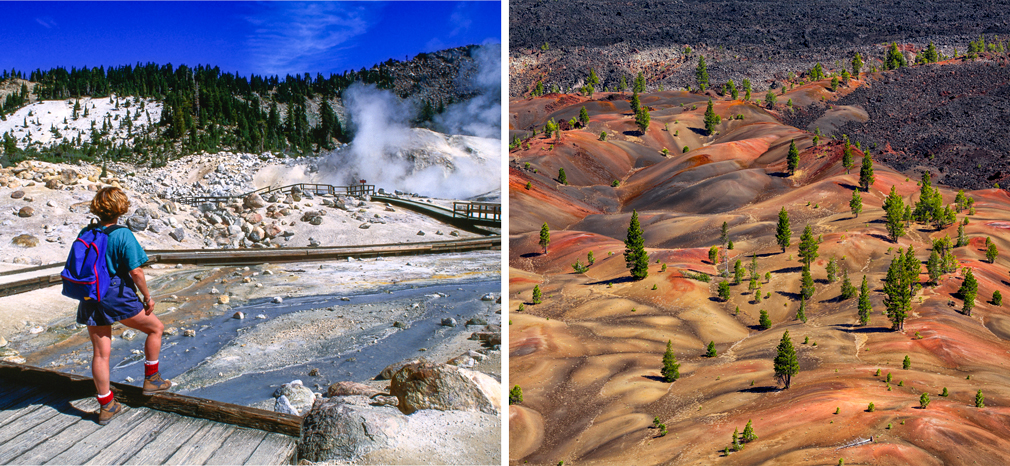 To best enjoy Lassen, consider your access point and time of year carefully. Lake Helen inside Lassen's boundaries averages an incredible 55 feet of snowfall annually, making it the snowiest spot in the Golden State.) Flights into Redding, Sacramento and Reno all offer points of entry into Lassen. On the western side of the park, you'll encounter jagged lava pinnacles and lots of geothermal action at places like Sulphur Works and Little Hot Springs. If limited in time, a great way to experience the park is the Lassen National Park Highway which connects the northwestern and southwestern entrances. An audio tour is available for drivers and it's a fun way to picnic your way through some of the prettiest spots in the park. An approach from the northeast brings you through Butte Lake to Cinder Cone, Painted Dunes and the aptly named Fantastic Lava Beds. Check your map and drive times carefully as certain roads close due to early snows and others are only in-and-out, and do not connect with other areas of the park. Lassen offers several excellent Visitors Centers and a wealth of wildflower-laden campsites.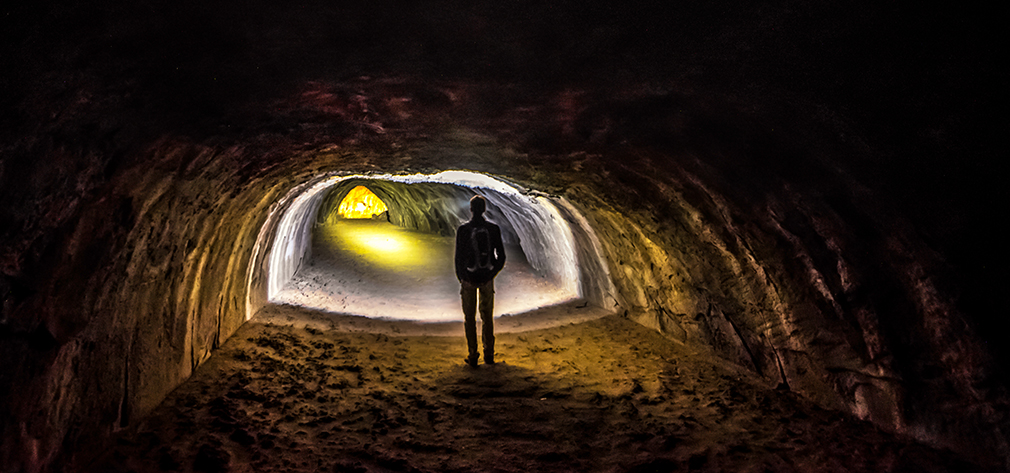 National Park Service | Lassen Volcanic
WAY OVER THERE: GREAT BASIN NATIONAL PARK
Named for the vast, 200,000 square mile basin that dominates Nevada, half of Utah and sections of Idaho, Wyoming, Oregon and California, Great Basin National Park is one of the most remote in all the lower 48 states. It's also one of the most epic, with incredible diversity of geography, flora and fauna. From spectacular Wheeler Peak's summit of 13,167 feet to the labyrinthine Lehman Caves to its ancient bristlecone pines—the oldest trees on Earth, estimated to survive for up to 4,000 years—Great Basin is well worth the effort required to get there. From Reno, consider driving east on State Highway 50, the "Loneliest Road in America" with the perquisite ghost towns and wide-open spaces you might expect. Don't drive an EV and check your gas tank carefully. From Vegas, it's a lovely drive north to Ely, Nevada on Highway 93 provided you don't expect to find any food or very many gas options for that matter. Lastly, you may want to consider driving through Death Valley National Park and access Great Basin from the southwest. While summertime temps in Death Valley are sweltering and record-setting, it's a pleasant and colorful drive with air conditioning through the painted rock vistas that prompted George Lucas to film key Star Wars scenes there.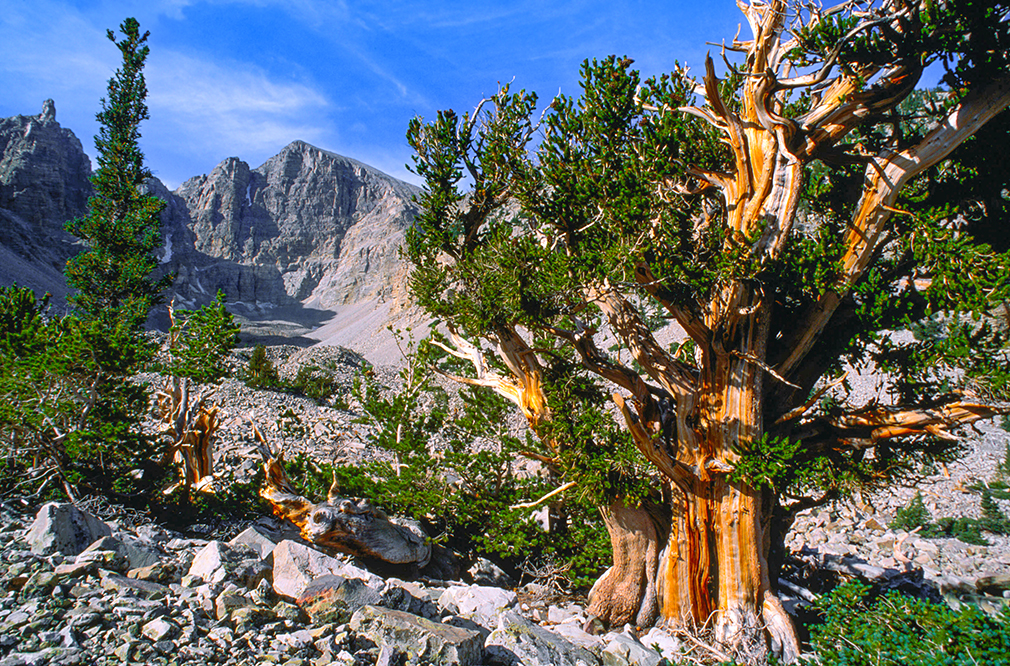 Because Wheeler Peak is what biologists call a "sky island," ringed in by hundreds of miles of arid desert, its wildlife has evolved much in the way that the remoteness of the Galápagos Islands created Darwinian excitement. Endemic species unique to Great Basin National Park include tiny cave dwellers like the Great Basin Cave Millipede or the Microcreagris grandis, the Cave Pseudoscorpion. Higher up, species like the Pygmy Rabbit and the Bonneville cutthroat trout are also only found here. Start your adventure underground in the Lehman Caves complex, then tackle the winding Scenic Drive, an ascent of 4,000 feet in just twelve miles that transverses as many local ecosystems as a Nevada-to-Yukon Territory adventure.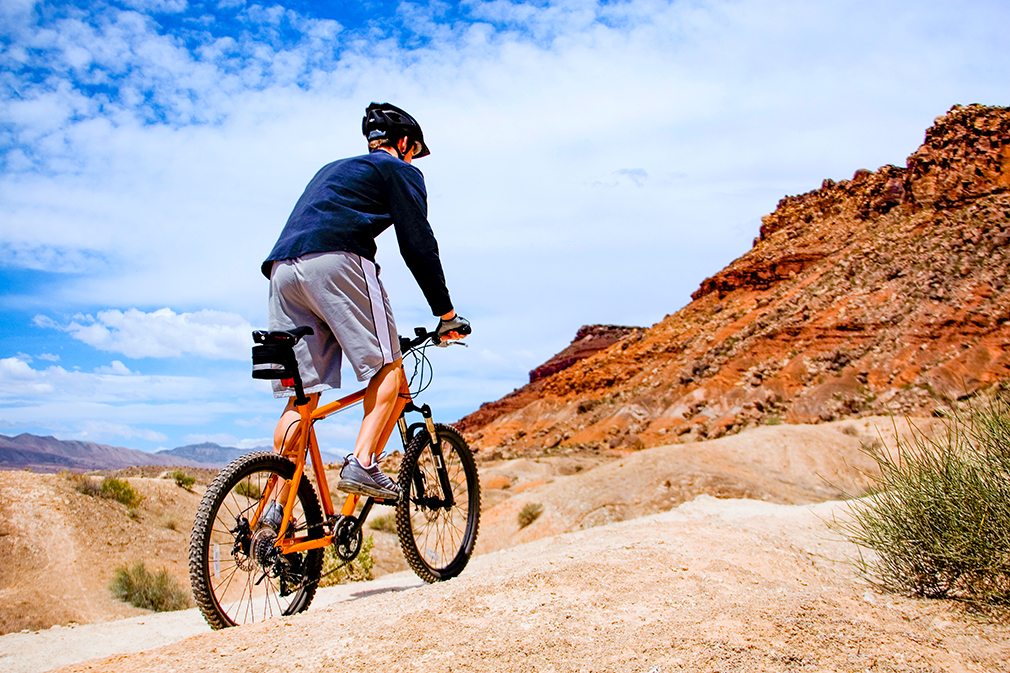 When to go? Consider September when the annual Great Basin Astronomy Festival brings amateurs and professionals together to experience American's starriest skies. Because of its remoteness, Great Basin National Park is part of the International Dark-Sky Association and is considered the best place for stargazing in the lower 48 states. Try to book a room at the charming Stargazer Inn in Baker, NV but be prepared to stay further out in Ely or to camp if you're not lucky enough to get a reservation.
National Park Service | Great Basin