As Los Angeles continues to grow a top international hub for the art world, February seems to be the hottest month for blue-chip global exhibits. Now dubbed "LA Art Week," here are three distinctly different fairs and venues around town, all taking place over the same weekend mid-month, so start plotting your gallery-hopping plan of attack now.
Contemporary Flair in Santa Monica
February 16-19
As part of the IMG sports and fashion network, this installment of Frieze Los Angeles will continue to offer a platform for modern and contemporary art, luring everyone from collectors to the curious. Once again, the fair will be supported by Global Lead Partner, Deutsche Bank, along with a new partnership with the City of Santa Monicato grow the City's Art Bank collection.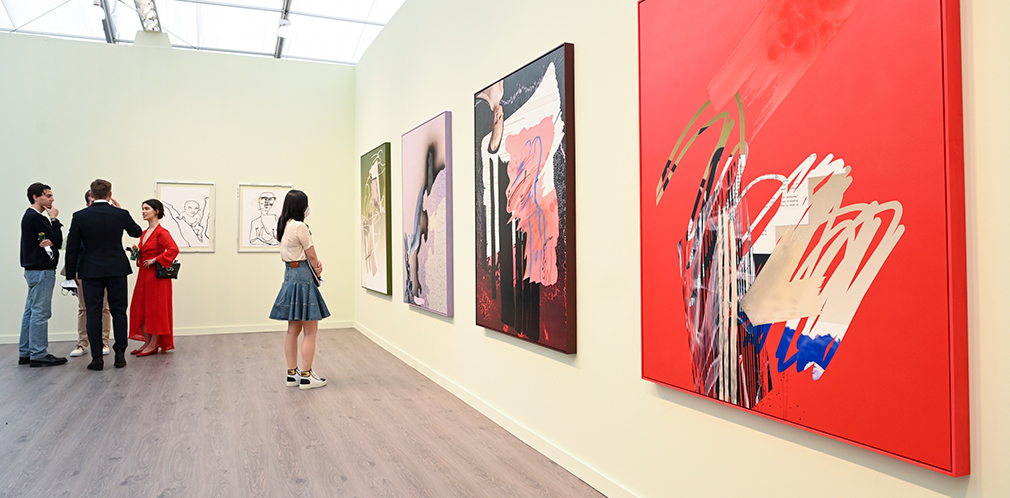 Taking place across multiple spaces designed by Kulapat Yantrasast's WHY studio at the Santa Monica Airport, as part the new partnership, artwork will be selected and acquired from the much-celebrated Focus section of the fair, which features galleries under twelve years old. The range of talent spans sculpture, painting, photography, and works on paper by notable artists such as Laura Aguilar, Lita Albuquerque, Charles Gaines, Kerry James Marshall and Linda Vallejo.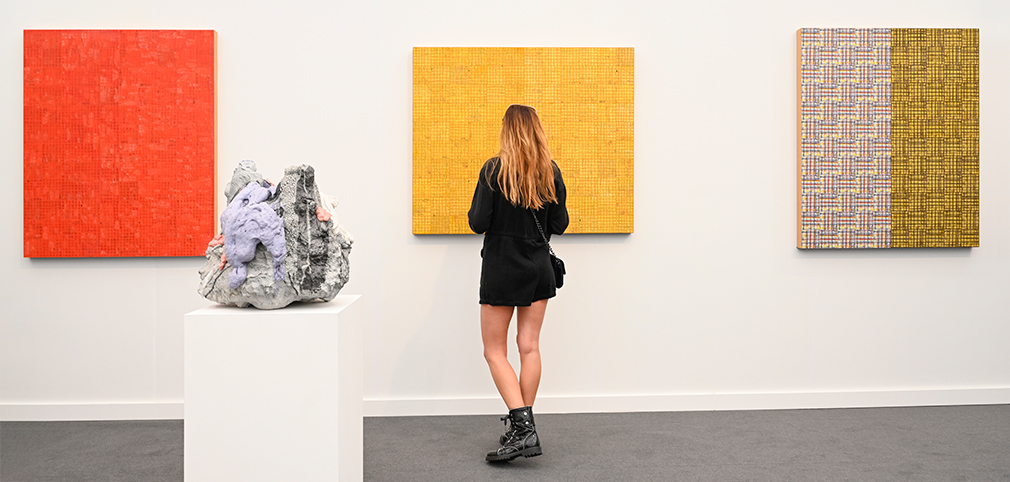 'Our partnership with the City of Santa Monica will celebrate the creative capital of the region by recognizing an emerging artist voice,' said Frieze Director of Americas Christine Messineo. 'It's wonderful that an artwork from Frieze Los Angeles will have a permanent home within the city's art collection, particularly as the fair establishes its place in the cultural fabric of Santa Monica.'
Curated by Amanda Hunt (Head of Public Engagement, Learning, and Impact at Walker Art Center), alongside new Associate Curator Sonya Tamaddon, the Focus section at Frieze Los Angeles includes twenty galleries and with both local and national emerging artists.
---
Enduring Downtown
February 15–19th
Back for a record-breaking 28th year, the LAArtShow.com takes the lead as the longest-running art fair in the city, and the largest, holding court at the LA Convention Center downtown.
Kicking-off the art season, top themes will center around the return of the European Pavilion, the Japanese Pavilion with six galleries, and this year will see an increase of South Korean artists and galleries as a nod to the country's thriving cultural scene.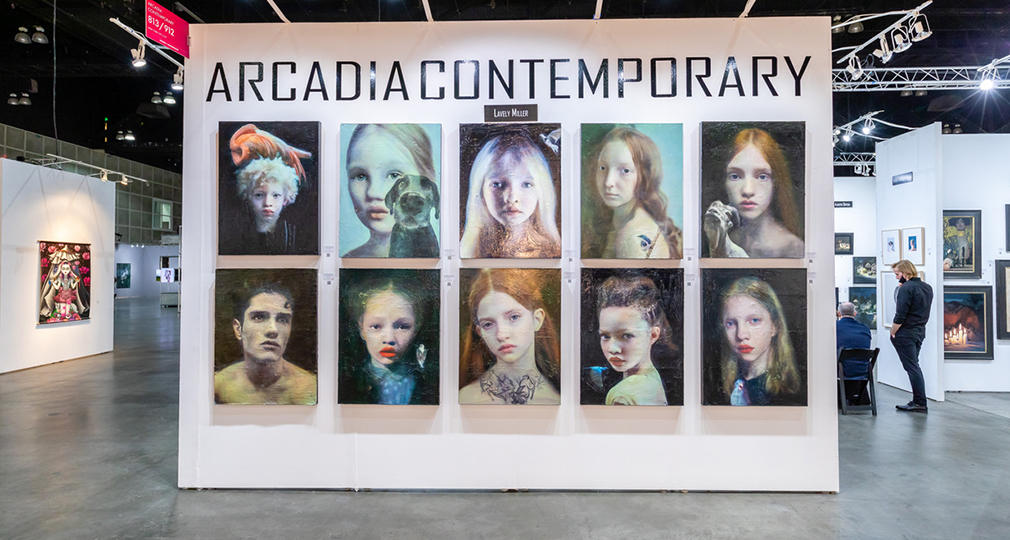 Others not to miss include compelling works by Ukrainian artist-turned-refugee Denis Sarazhin and other inspiring and thought-provoking content at TRANSformation by MRG Fine Art. DIVERSEartLA – the non-commercial, cultural part of the LA Art Show – just announced the 9 participating artists and institutions including ecofeminist Judy Baca, Alfredo De Stefano and HanHo, who will present climate-focused experiences.
---
Laid Back in Hollywood
February 15-19
For a more casually formatted fair, Felix LA will bring 65 contemporary exhibitors to the Hollywood Roosevelt Hotelfor its fifth edition.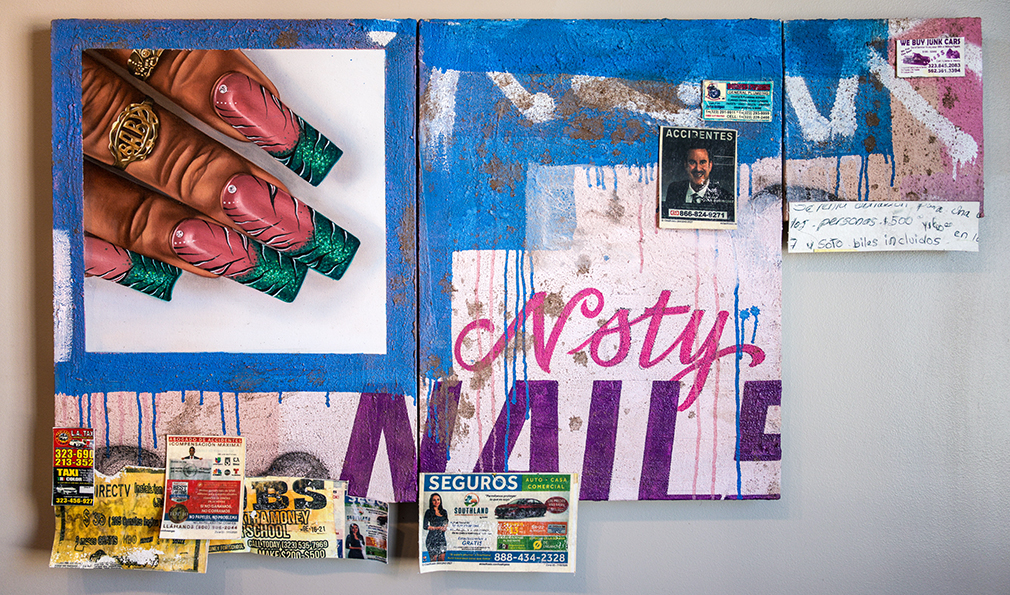 Co-founded by L.A. locals Dean Valentine and brothers Al Morán and Mills Morán, the mission is to showcase new talent alongside established art spaces. Expect to see works from dozens of galleries spanning from Copenhagen, Dublin, Dusseldorf, Shanghai, London, Paris and New York, along with San Francisco and Los Angeles.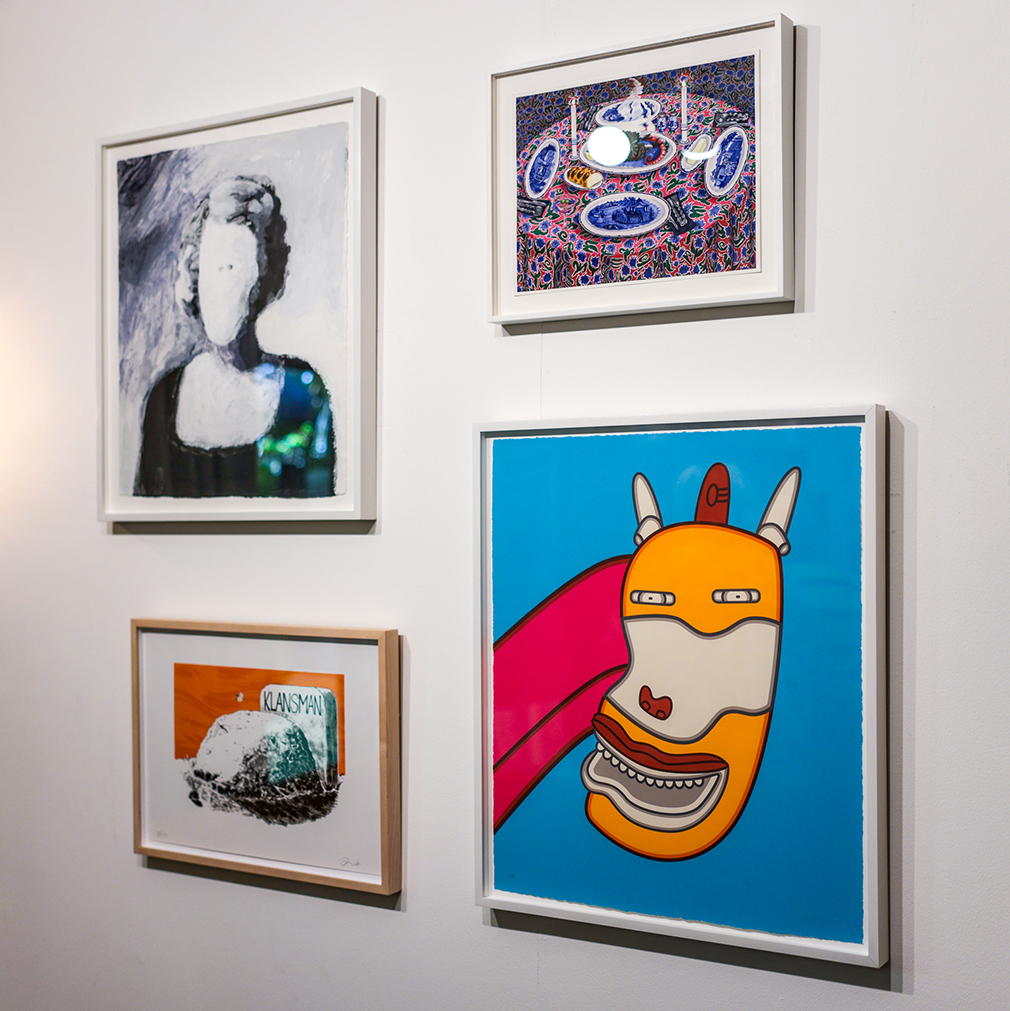 "We look forward to anchoring the week once again by being the central hub as the art world descends on Los Angeles," said Felix LA co-founders Dean Valentine, Mills Morán, and Al Morán.
For this year, 14 new galleries have been added to the roster, including Reyes | Finn, Detroit; Rele Gallery, Los Angeles and Lagos; and SPURS Gallery, Beijing.
Taking over a number of the guest rooms on the 10th and 11th floors, and the area around the David Hockney pool cabanas – which is a work of art in its own right, there is nothing quite like this viewing format which feels like you are perusing through a private home with a glass of wine in hand.