While growing up, Shane O'Donnell connected with his father, Pat, in their mutual passion for both history and aviation. "It's where we relate and find some common ground," says Shane.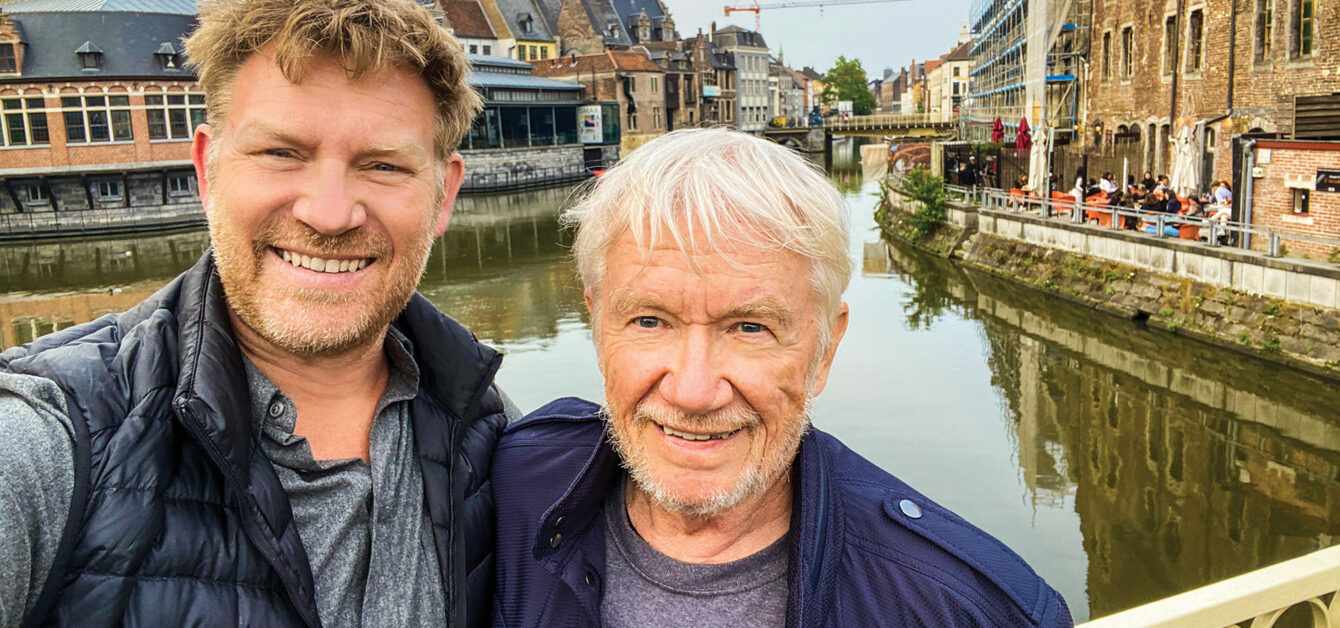 Pat is a pilot, and every member of Shane's family has a favorite type of plane. He and his father are both fascinated with the stories and places of World War II. With a degree in photojournalism and a minor in history, Shane was excited to see Normandy and floated the trip idea to his father. He wasn't sure his dad was interested because he didn't say much at the time. Later Shane found out that his dad was telling friends they were going to Europe.
Shane realized it was time to start planning the adventure while his dad was healthy and motivated to travel. Also, it would give them quality time together now that they live far away from each other.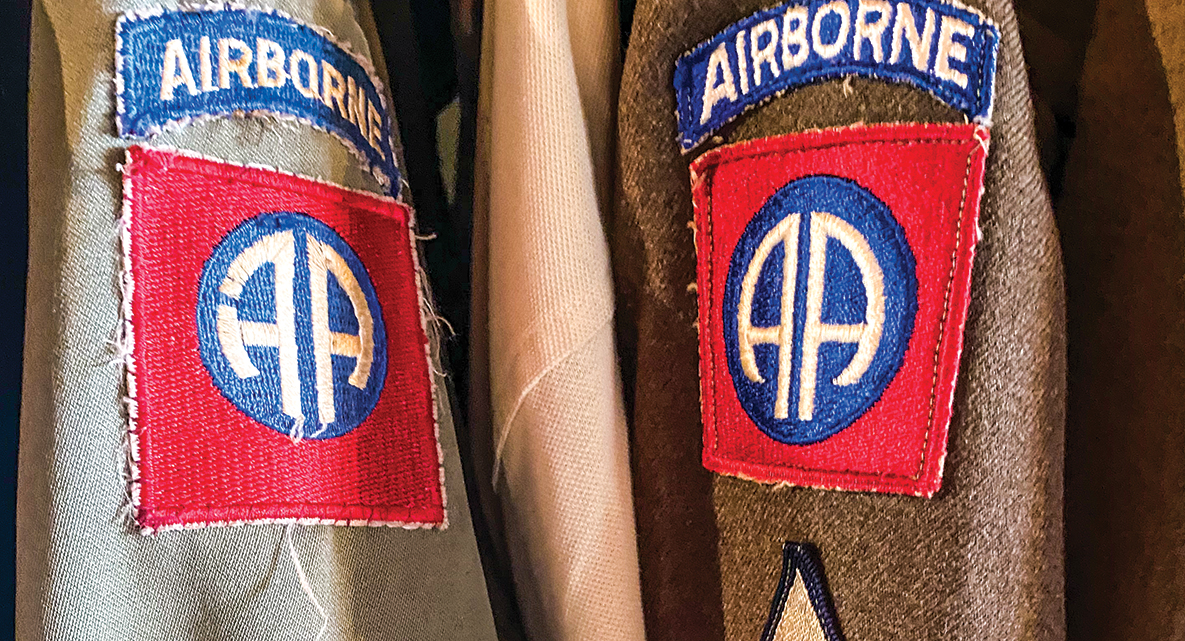 Shane's childhood was spent in the north woods of Wisconsin, surrounded by thousands of acres of timber forest, dairy farms, lakes and streams. Though an idyllic place, Shane says he still felt restless. He left home the day after high school graduation to explore the world and find a sense of belonging outside the small town. Although he still maintains some aspects of small-town life, he is very much settled in Southern California.
Shane has worked for years as a professional photographer, and the photos from his trip highlight the beautiful scenery and some harsh reminders of the once war-torn land. They are a modern-day sanitized peek into the past with the comfortable backdrop of a father-and-son bonding adventure. This is where Allied troops landed on the beaches of Normandy and dug into foxholes during brutal winters to hold off German forces during the Battle of the Bulge.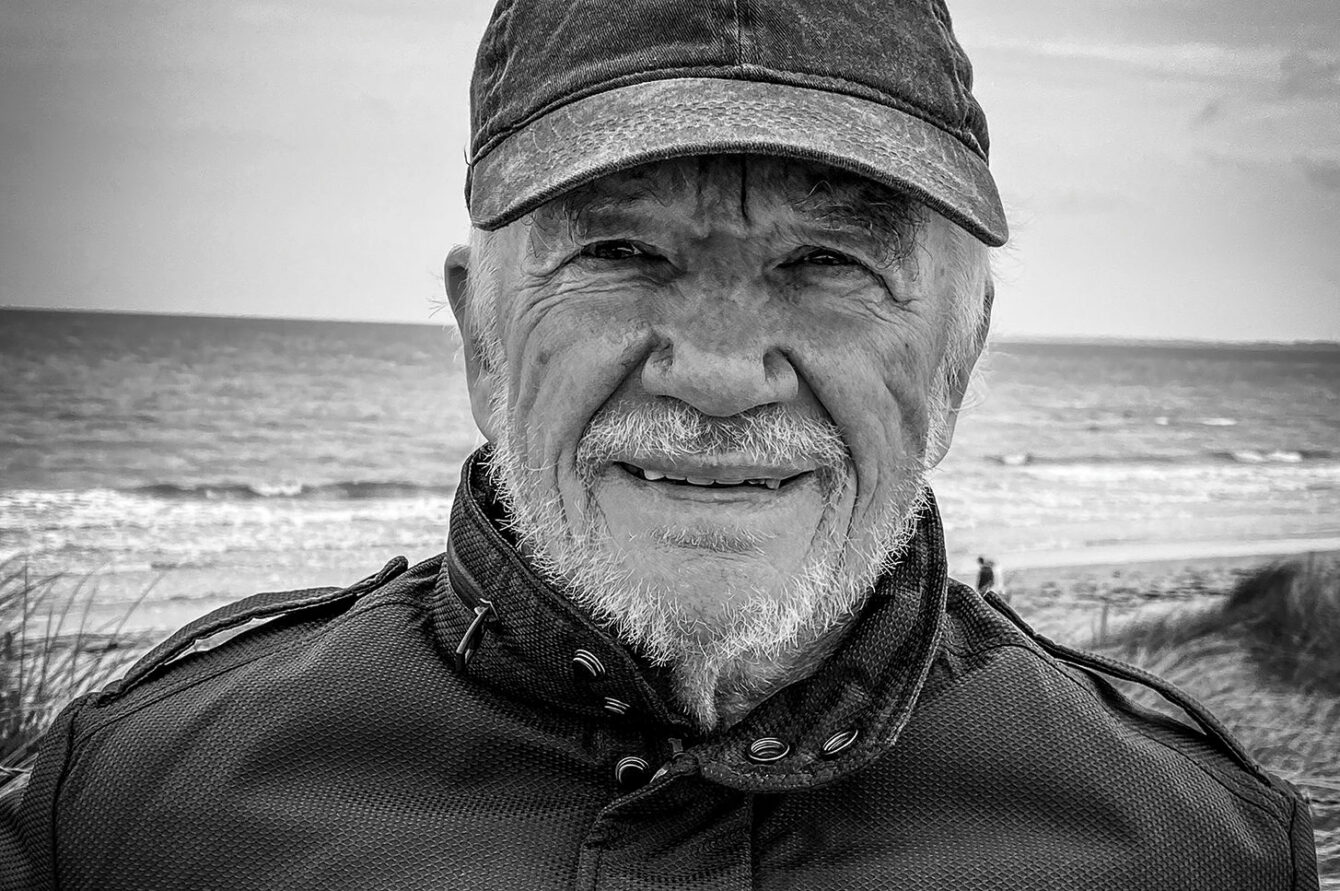 Not only was the trip a way to spend time over a shared interest, but this was going to be their first foray into Europe together. Shane's dad had experienced only limited travel outside the country. It was a "now or never" type of trip. Shane mapped out the itinerary and all the ground logistics including visiting the sites of significant WWII battles. He added a few detours to the schedule to satisfy a bit of wanderlust.

The two started their tour in Paris—exploring the city at night and wandering near the Seine. Next they went on to some significant locations highlighted in the popular book and subsequent television series Band of Brothers, including a nod to the movie The Monuments Men viewing the Bayeux Tapestry, the Ghent altarpiece and other destinations of interest. Shane shares that it was an art, beer and history pilgrimage of sorts.
They took a train to Caen, where they rented a Fiat to travel the narrow roads of the Normandy region. The charming town of Caen, a little more than two hours from Paris and 10 minutes from the coastline, is dotted with many museums and beautiful churches. "It's not a touristy type of town. It feels more like the medieval war-torn history is an integral part of the community's identity," explains Shane.
On their first day in Caen they visited Juno Beach, where the British and Canadians landed on D-Day, June 6, 1944. Later, they toured Utah Beach, one of two landing zones for Allied infantry and airborne troops.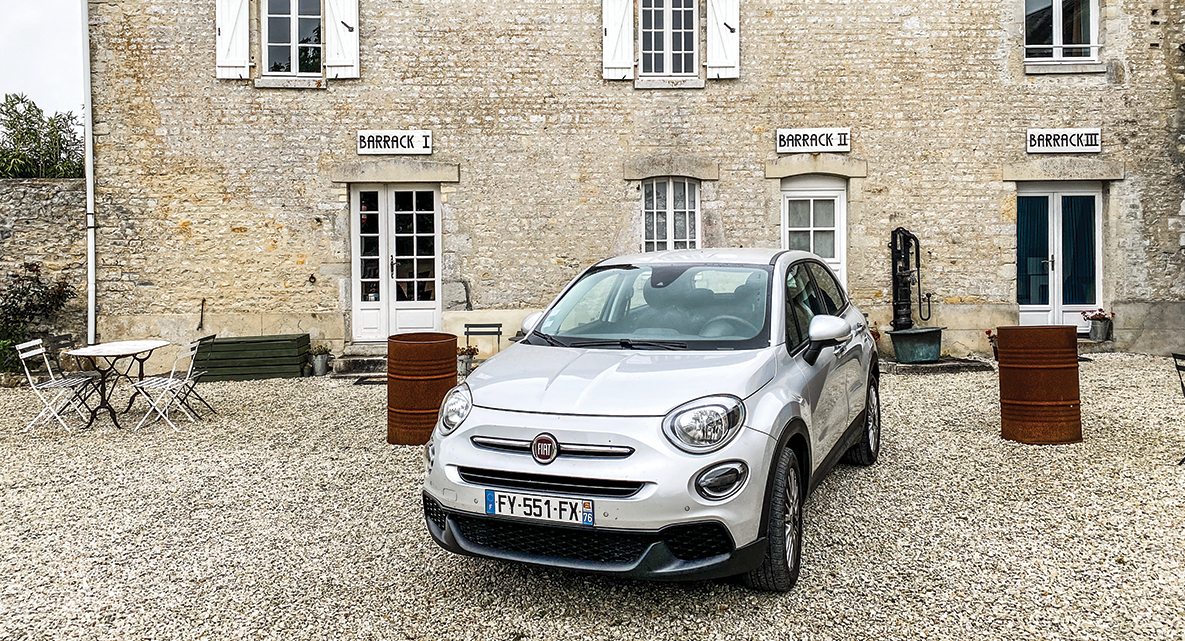 Standing on the shores of Normandy, Shane watched his dad in silence while he viewed the serene beach and commemorated the fallen. As if a movie reel was occupying his thoughts, noise, blood and fear created hauntingly "loud" visions in his mind.
"As you are standing on Omaha or Utah beach, imagining the dramatic and somber scene, it's hard not to contrast the beauty of the landscape with the absolute horror of the war," says Shane.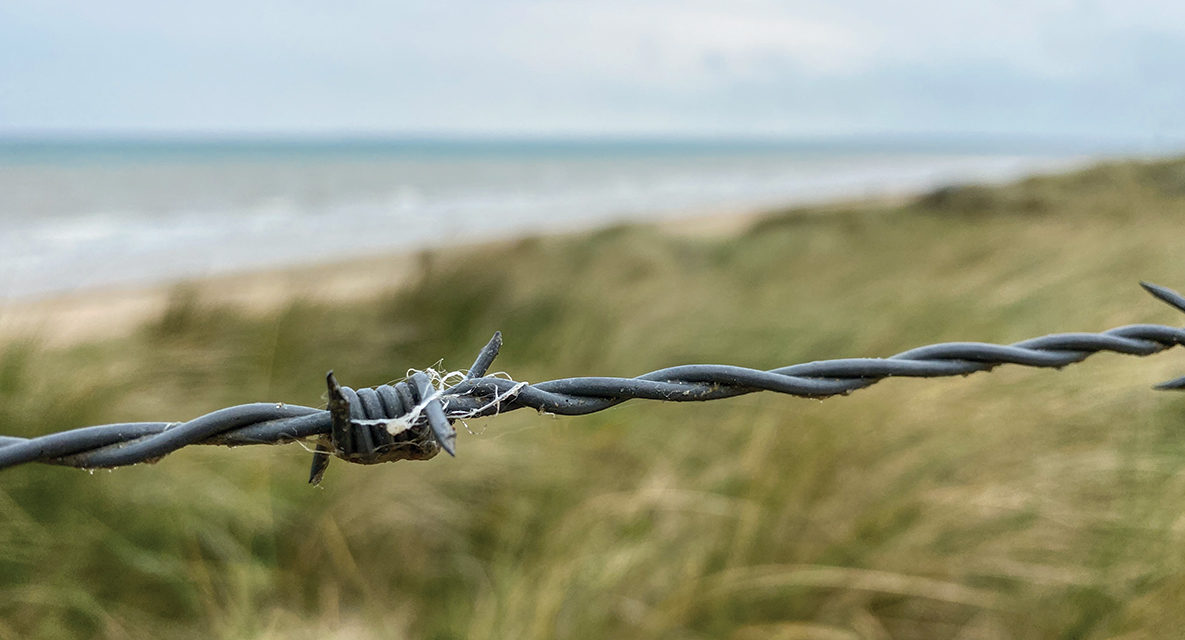 The reality of the historical events settled into his consciousness like an artillery blast while he canvased the coastline punctuated with cannons like lawn ornaments; saw blood-stained pews left over from the war in a small neighborhood church in the French countryside; and witnessed the replica of Private John Steele hanging from a parachute off the steeple of Sainte-Mère-Église.
After Normandy they headed to Mont-Saint-Michel (occupied by German troops during the war) for a bucket-list check mark and some hard cider and beer sampling. They honored veterans at Omaha Beach and visited Bastogne, a small town in Eastern Belgium that was one of the most important towns in the defeat of the Germans.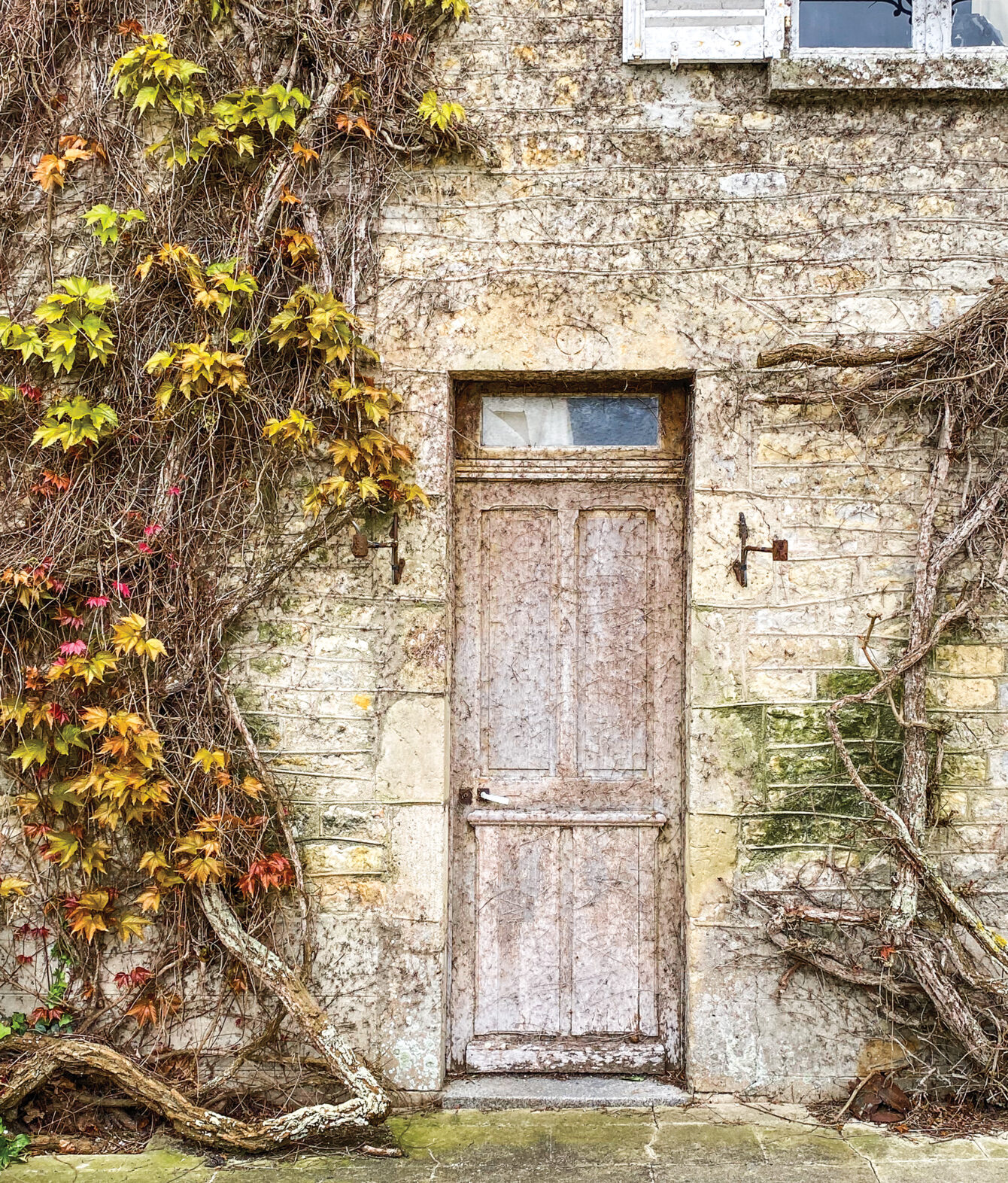 "I wanted to document my dad with my photos, as I don't get to spend much time with him," Shane says about his journey of a lifetime. "It was important to me that I photograph him in as many places and moments as possible."
Shane regularly captures a deeper understanding of people and places through his lens. His recent trip to Europe with his father allowed the two to share stories, memories and their fascination with WWII history while standing in the countryside once occupied by Nazis.
"It was great to experience that with my dad," says Shane. "I never took that part for granted."