Competitive athlete and cancer advocate John C. Tarlton blames his passion for cycling on two things: a close childhood friend and a harrowing cross-country ultraendurance race. "I had seen the Race Across America (RAAM) on ABC's Wide World of Sports in childhood during my first romance with the bicycle," says John, a UCLA graduate who studied engineering and was a member of the university's cycling team. "It was with my childhood friend Peter Cazalet [who later became a professional triathlete] that my love of cycling blossomed into an obsession of sorts."
After graduating from college and venturing into the business world (a family commercial real estate development company, Tarlton Properties), he spent nearly 10 years working grueling hours and ignoring his fitness and health. "Toward the end of my first decade in the workforce, I was forced to reevaluate my priorities," he says. "At this point, I was seeing a chiropractor and massage therapist multiple times a week just so I could stand upright and get to the office."
To reprioritize his overall well-being and fitness regime, he returned to the bike when he was 30. "I knew I was good at it—at least a decade ago—and I knew that I was in the fittest shape of my life when I was competing on the bike," John explains. "What started as a ride or two a week around 'the loop,' a local ride that starts in Palo Alto and goes up to the foothills in Portola Valley and back, turned into signing up for the Davis Double Century with my riding buddy Frank. Things escalated from there."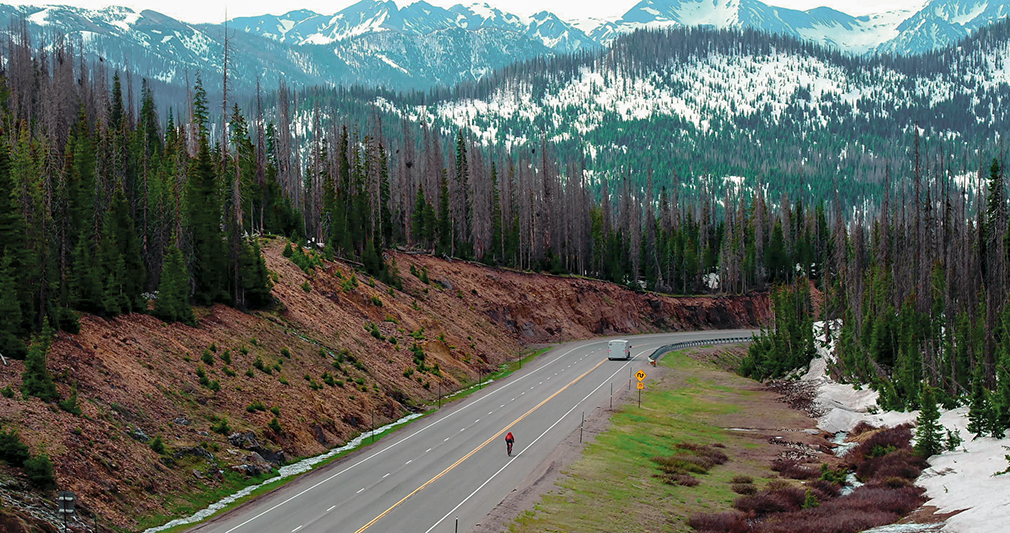 Soon the Palo Alto resident and father of three was hooked. "It turns out that I am better suited to racing longer distances than the 60-mile road races of my college days," John recounts. "I enjoyed the sense of accomplishment. I also liked the health benefits. Not only had I lost massive amounts of unhealthy mass, I had more energy and was able to consistently stand up straight without pain. As a side benefit, I found that distance cycling allowed me to slow my thoughts and better manage obsessive and depressive tendencies and get better sleep."
John, who lost both his parents and sister to cancer, set his mind on competing in RAAM—a 3,070-mile, 12-day, cross-country journey that surpasses the infamous Tour de France with a shorter time allowed for completion, a longer distance and vertical climbing feet, and stages including no rest breaks for eating or sleeping. There's also one major key difference with RAAM: no prize money awarded. In 2014 John and his crew crossed the finish line.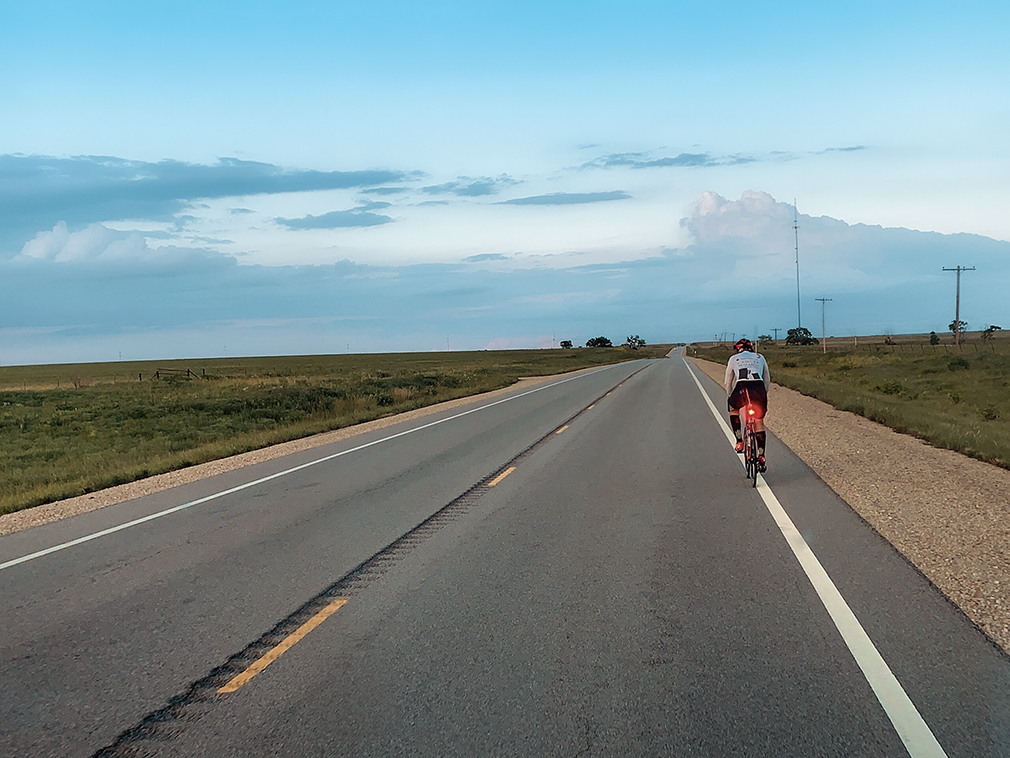 "Looking back on my cycling journey with an appreciation of my obsessive personality, it seems almost inevitable that I would compete in RAAM," he explains. "However, this is with the benefit of hindsight. I am not sure I—or any of the crew—knew for sure that we could do it until we crossed the finish line the first time in 2014."
In 2019 John and his wife, Jenny Dearborn, decided to document the inspiring journey and his RAAM that year with the film Until The Wheels Come Off, which was featured at the 2021 Napa Valley Film Festival. "John was raising funds for cancer research by riding in a race that not many people have ever heard of, so I knew that to be effective, we needed interesting video footage of RAAM—not just still images," explains Jenny.
The film—featuring music by Chris Phillips and produced by Matt Dearborn, Jenny Dearborn and Rick Weis—raised money for cancer research, with 100% of the proceeds benefitting the Stanford Cancer Institute. As a rolling "city" housing bike equipment, gear, food and supplies, a crew of 17 followed in vehicles behind John every mile of the 12-day expedition from Oceanside to Annapolis. The crew was comprised of the film team and a mix of friends and family including Jenny and his three children: Jack, Cloe and Cooke.
"The heat in the early stages of the race was very challenging," recalls John, whose go-to snacks while riding include Perfect Bars, handmade granola and his daughter's cookies. "We had a plan for dealing with the heat, which fell apart before the start of the race as the equipment we expected to use was lost in transit to Oceanside. We fell back to our 2014 strategy of placing ice inside my socks. In the end it was successful. However, the toll that the heat took on my body showed up later in the race. My failing neck—Shermer's neck, a condition where muscles fail from fatigue and can no longer support the head—created significant challenges. Riding a bike when your neck becomes unstable is hard, and racing with this is another level of difficulty."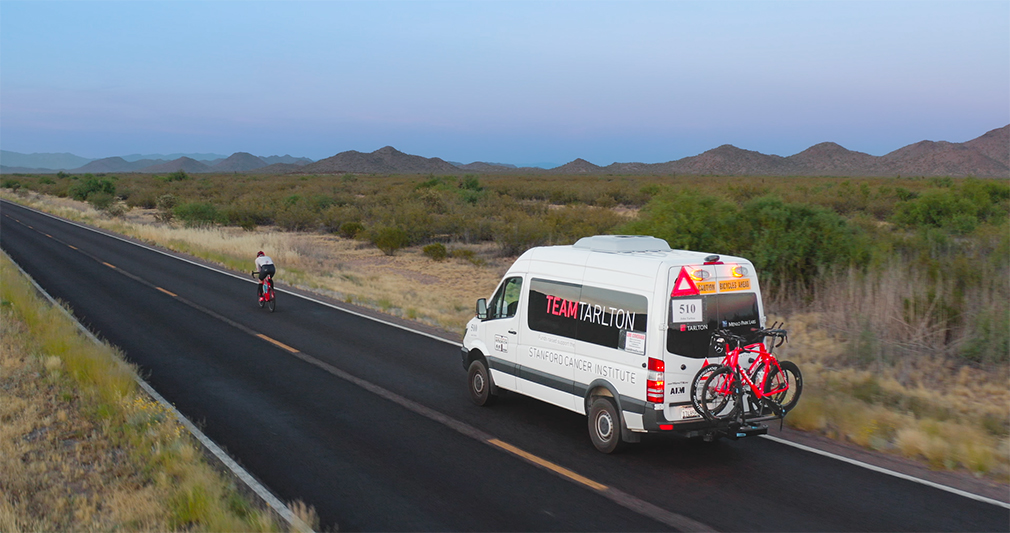 There were also rough patches along the way with emotions, crew dynamics, bedbugs at one of the hotels, a traffic violation for driving too slowly and the sheer reality of the cross-country endeavor. "It was an emotional roller coaster," admits Jenny. "I would go back and forth between being so proud of my kids and my husband to being hysterical, sobbing with the fear of John being hit by a truck and killed, and my kids being in the follow vehicle watching it happen. Add sleep deprivation on top of the fear and anxiety, and it was awful."
But there were also shining glimpses of hope and memorable moments for John, who listens to audiobooks such as Harry Potter to keep his mind lightly occupied and steer away unwanted thoughts, body aches and discomfort throughout the race. "Riding through Monument Valley is a deeply moving experience," says John. "It is always incredibly rewarding to ride through Durango, Colorado. It's a charming mountain community with a beautiful river rushing through it."
Looking back, he wouldn't trade the experience or the personal meaning he's extracted from the bike. "My cycling journey has opened my eyes in so many ways," says John, who is currently training for the Lake Chabot Ultra, a trail running race in Castro Valley. "Perceptions of my limitations were peeled away in increments. My perceptions of human limitations in general have also, as I experienced the incredible teamwork of our crew during the race and watched other competitors do incredible things. Cycling is freedom—the sense of flying, meditation, health, accomplishment and endorphins all wrapped up into one wonderful ball."