While it may be apocryphal, Henry Ford is credited with saying that "auto racing began five minutes after the second car was built." There are few places in America more tied to car culture than Los Angeles, specifically the San Fernando Valley, immortalized in Tom Petty's classic song "Free Fallin'."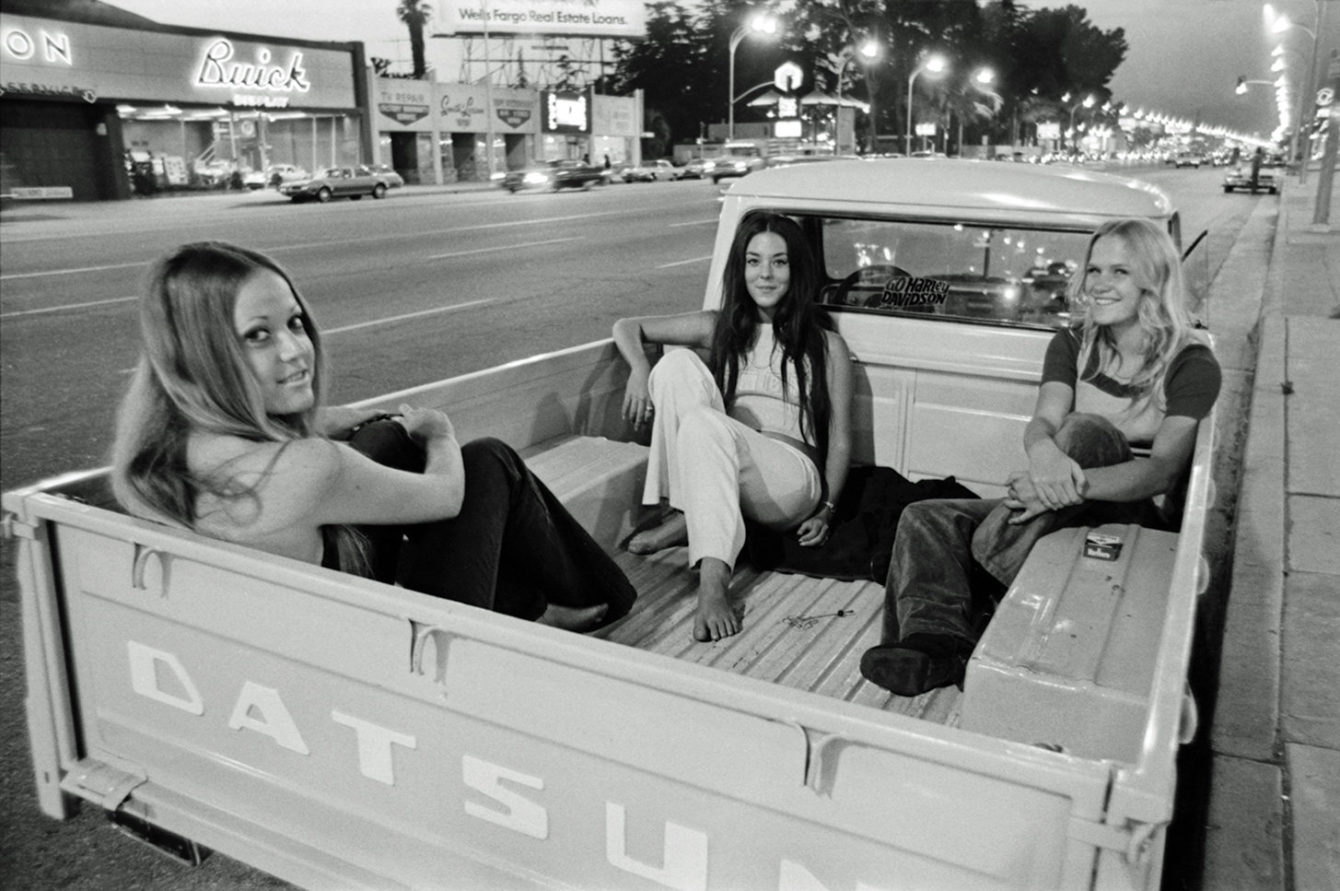 The epicenter of car culture back then was Van Nuys Boulevard, and Richard McCloskey—Rick, as friends call him—had a front-and-center seat. "In 1957, my family moved to the Valley from West Hollywood because we were told that a freeway was going to be built through our neighborhood," Rick explains. Though no freeway was ever constructed, his family moved into a home about 50 yards from the Boulevard.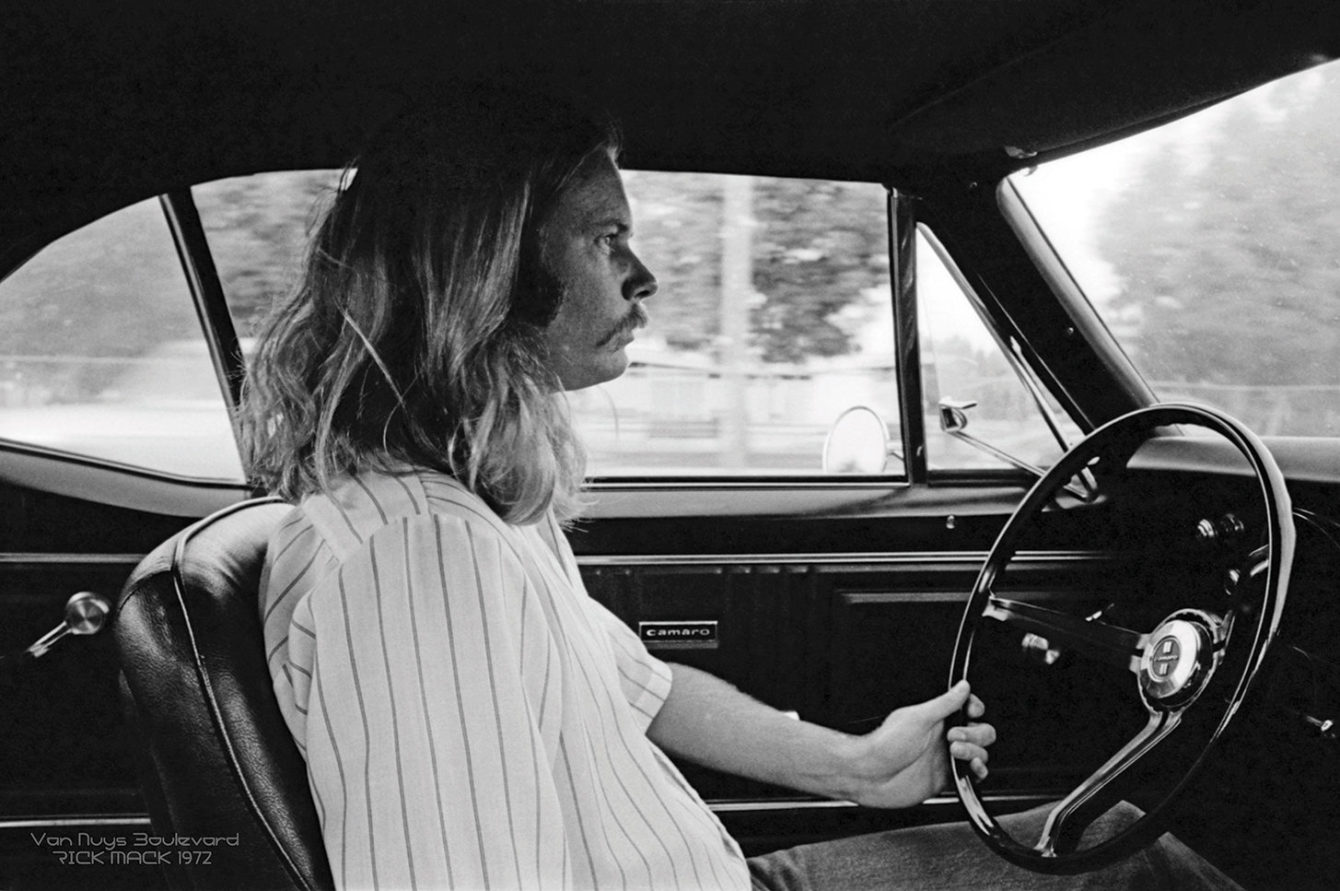 During his childhood, the nightly cruisin' was a major source of entertainment. He could peer through his backyard fence and see the constant flow of traffic. "In the late 1950s, I was fascinated by all the activity and the action."
Later, during his high school years, Rick went from spectator to participant. "The cruising scene on Van Nuys Boulevard was super vibrant," Rick recalls. This included hot rods from the '30s and '40s, many of which were souped up. On Wednesday, Friday and Saturday nights, long lines of cars waited to get carhop service at Bob's Big Boy. "People were there to see and be seen. It was the halcyon days of cruising, and America was booming."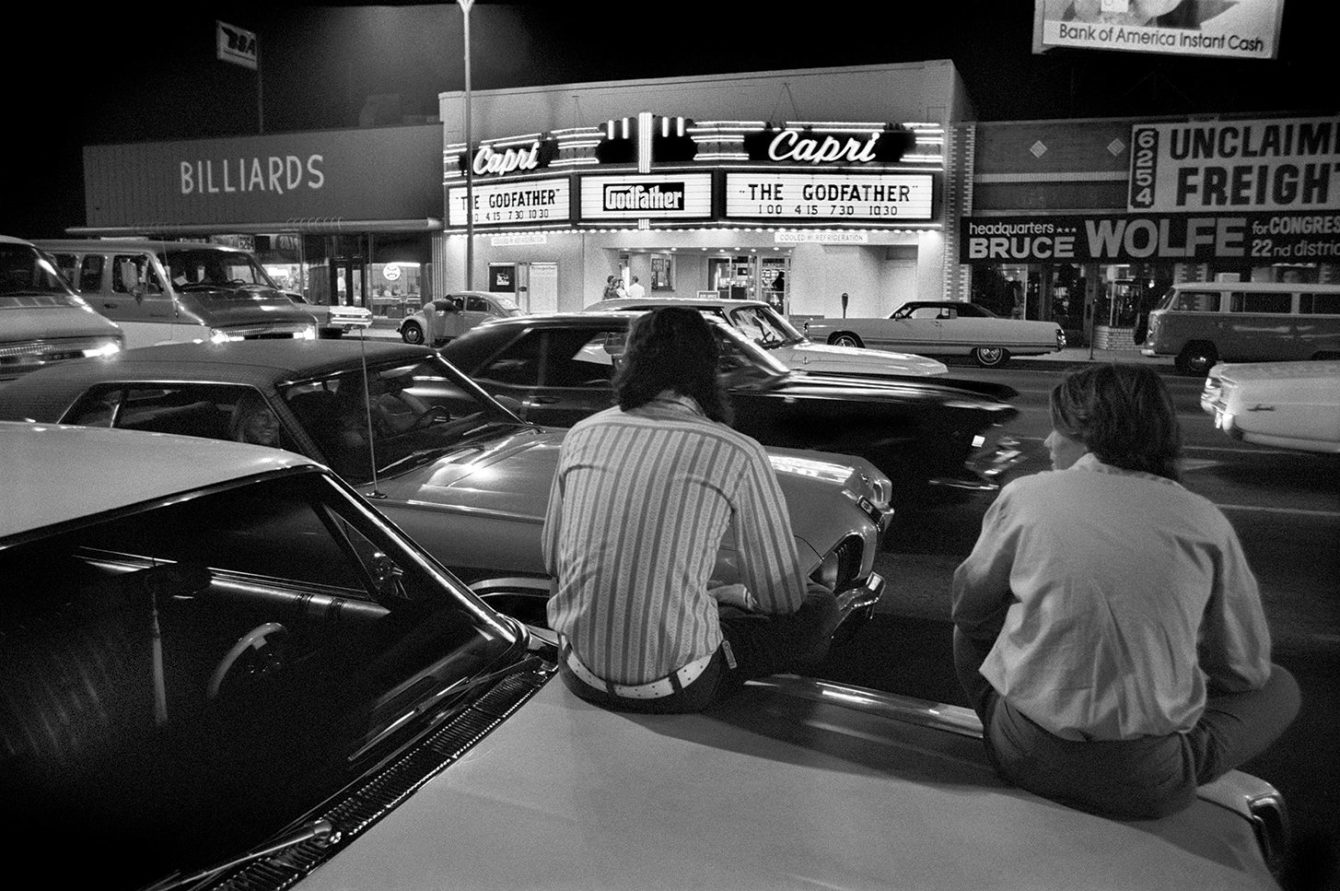 Rick's first car was a 1940 Ford Deluxe Woody. "I purchased it from the original owner in 1962 for $45 when I was 16. Even back then it was a very desirable car." In addition to cruisin', Rick used his car in his job delivering for the eatery Chicken Delight. "I was not a drag racer," he points out.
Everything changed in 1965 as the Vietnam War heated up. "Fortunately, my military experience was with the California Army National Guard, which began in '66." As the war rolled on, Rick's time was taken up with anti-war protests on college campuses while younger men were sent overseas. "Protests became the new way to spend time with your friends," he adds.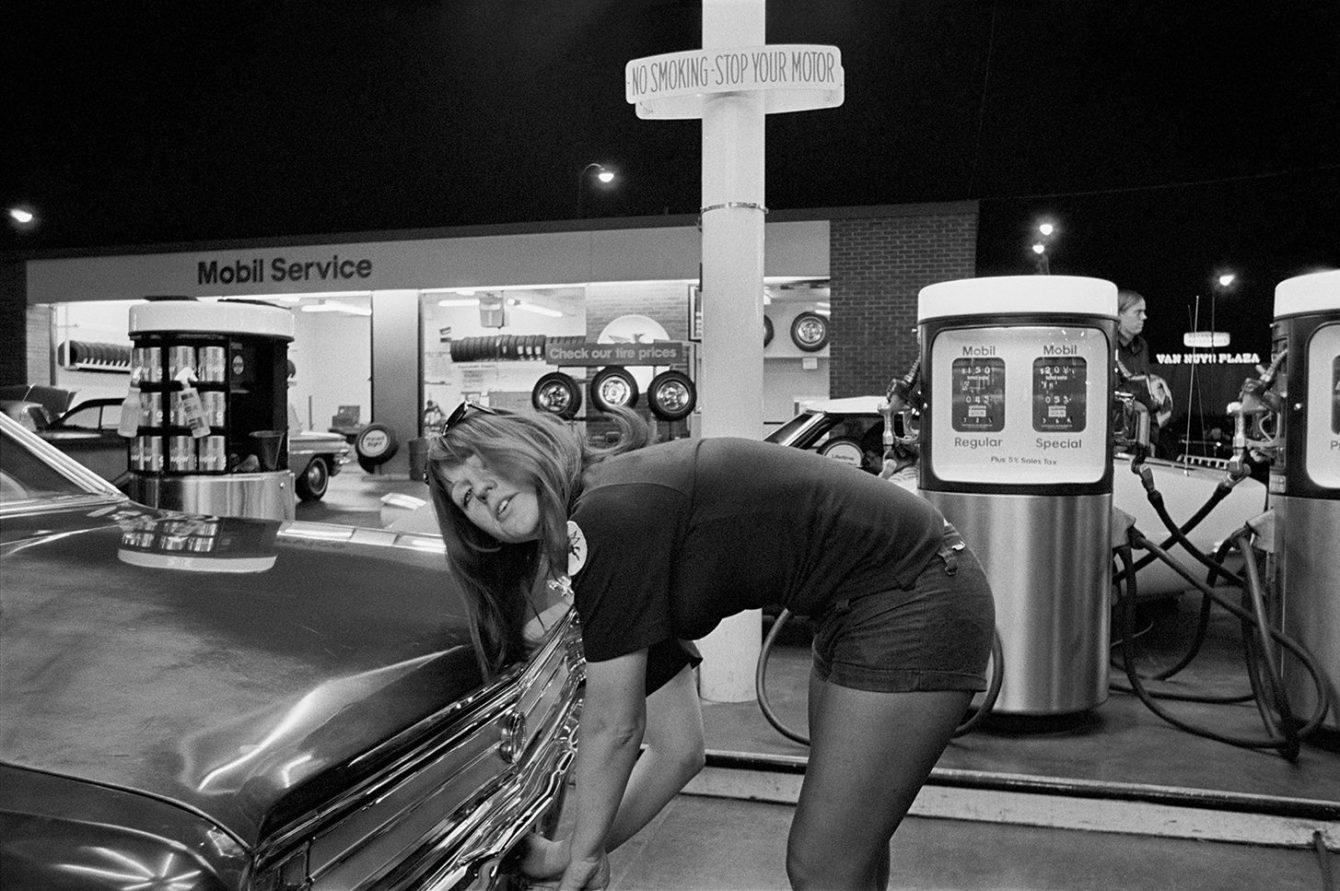 Rick came back to the Boulevard in the early '70s, but this time returning to his role as a spectator—albeit one with a camera. As a hobby, he had developed skills as a photographer. He would go out on Wednesdays, known as "cruisin' night," with his old-fashioned 35mm camera. He shot candid images with ASA 400 black-and-white film, getting particularly immersed over a 12-week period in 1972. "I had a hunch I could do that as well or better than most, using the axiom 'shoot what you know.'"
Rick used a wide-angle lens for most of the photos. "This gives a depth of field at slower speeds, bringing more things into focus." It also expands the stage, making things look larger and more spacious than they were. "When you see the places that still remain, it's surprising how constricted they appear," Rick adds.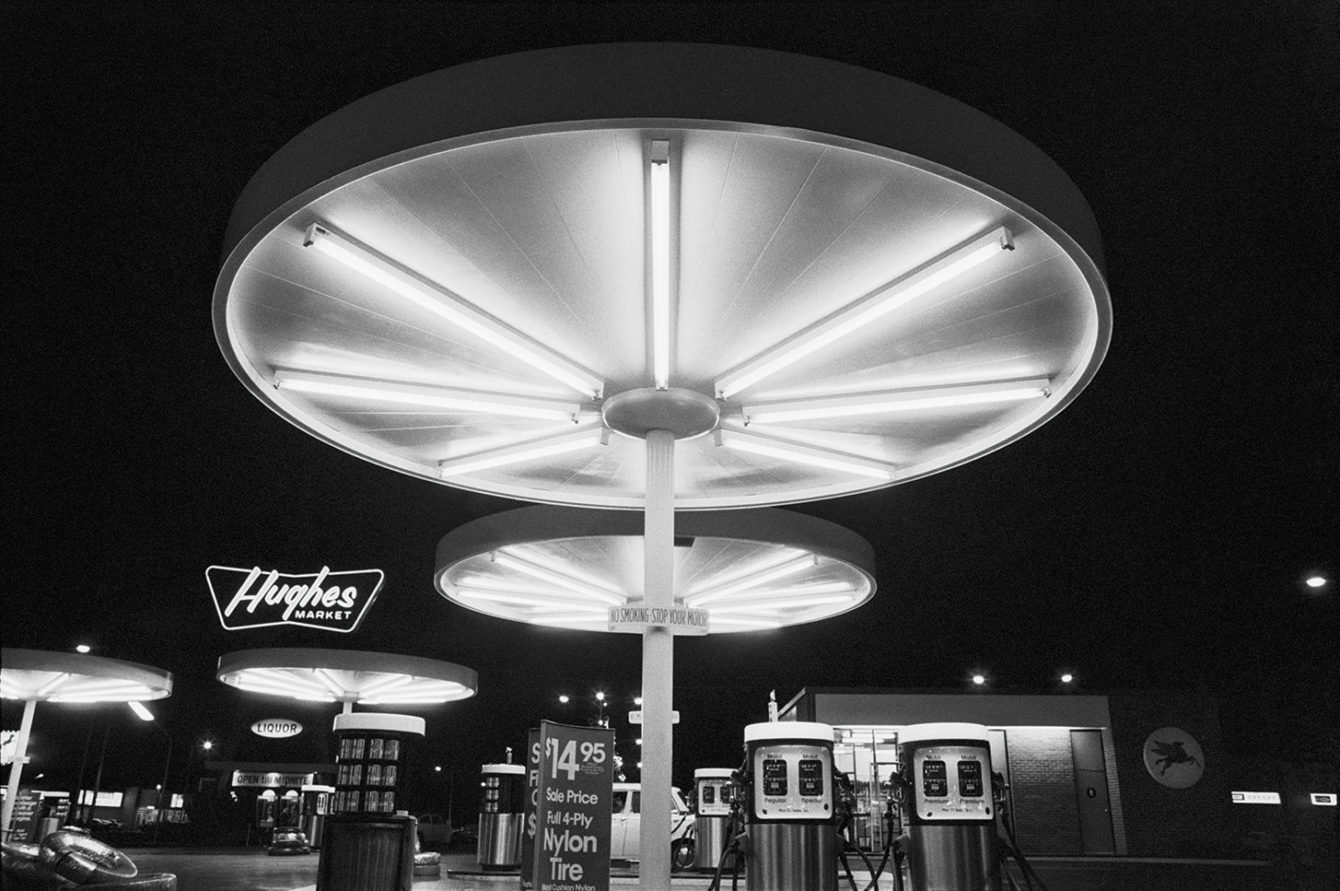 Except for a 1974 Cal State Northridge show and a book (Van Nuys Blvd 1972), the photos mostly sat in storage. Then nearly a half century later, they suddenly reemerged with the release of the new Paul Thomas Anderson movie Licorice Pizza, an Oscar nominee for Best Picture. Set in the '70s, the film is shot entirely in the Valley.
The film's costume designer, Mark Bridges, was recently interviewed on the film website Curzon: "These pictures informed the realness of the look I wanted to achieve; it was casual, but some teenagers also dressed up to look good for their friends. It was also interesting to see how they wore their hair, how much of the '60s was still there. And yet it still felt contemporary because we all go around wearing vintage clothes from that era. The photographs showed how people really wore their clothes. Sometimes, they didn't even fit well. We wanted that feeling of imperfection and reality to feed into the film."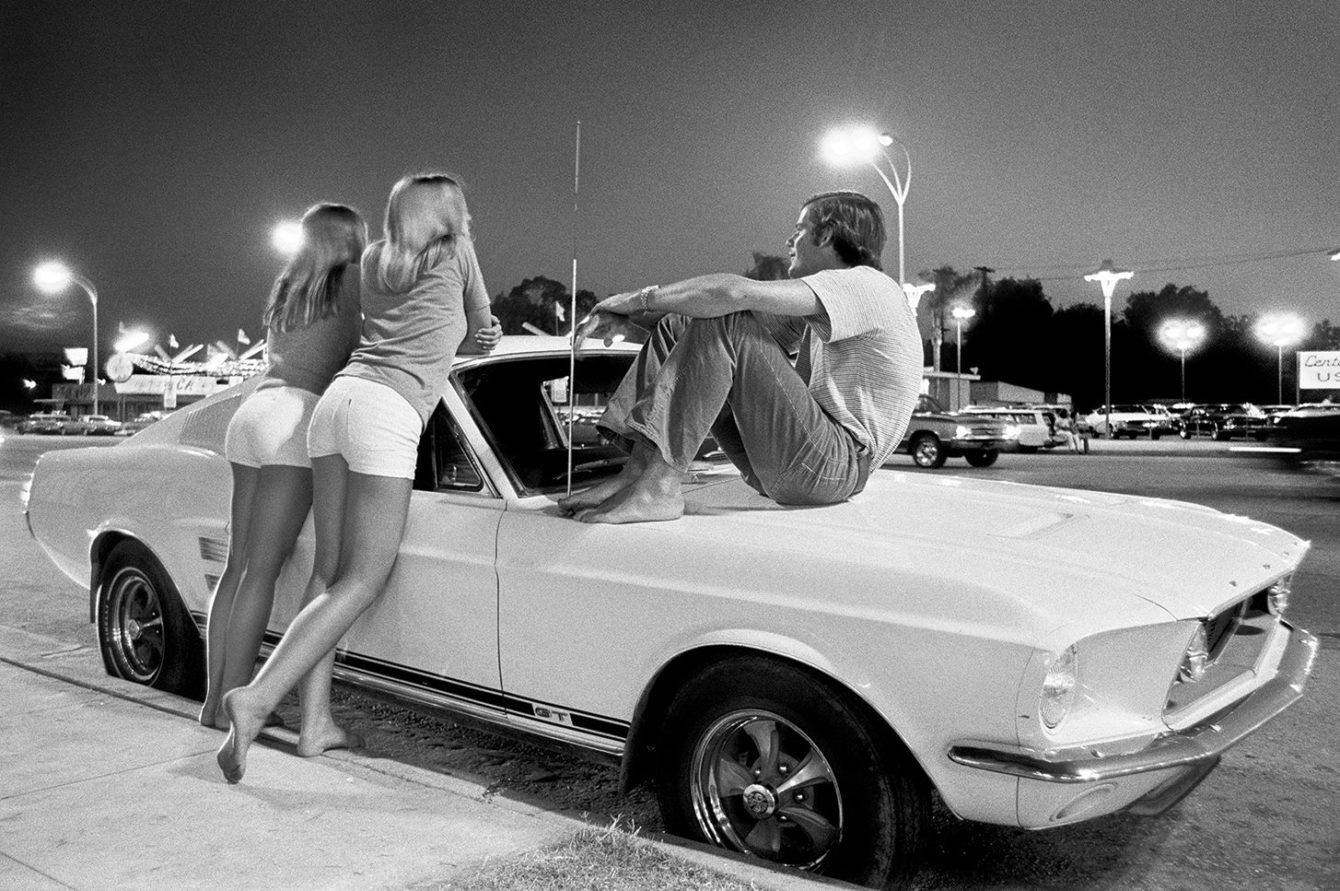 In 2021, Rick's work received more attention with an exhibit of the photo series in Amsterdam, also titled Van Nuys Blvd 1972.
Today, Rick lives in Washington, where he pursues his front-of-the-lens passion: the cars themselves. He builds wood parts for 1949–51 Ford and Mercury wagons. "I've spent my life doing creative work in several fields, chiefly in photographic images and woodwork, but also in special glasswork, drawing and painting. I continue to work in wood and photography today with profound interest in American cultural nostalgia." All artistic ways that Rick works to preserve the beauty of the past.