Mendocino will kick off more than a week of Mushroom Madness from November 4-12. Dozens of varieties of wild mushrooms start popping up all around the area and many of Mendocino's finest restaurants will be serving wild mushrooms in a variety of ways. Here's a preview of what to expect and where to find it:
Mushroom Train • 11:30 a.m. – 3:30 p.m.
Saturday, November 12
The Mushroom Train rides again! All aboard for talks, walks, wine, whiskey, and of course, mushrooms. Ride out to the new trestle pavilion nestled in the redwoods at Glen Blair junction on the historic Skunk Train. Sip local wines from 20 wineries, savor mushroom tidbits and cozy up to a campfire for s'mores. Educational sessions will be offered plus you may get your mind blown by a local master distiller's exceptional craft spirits. Tickets are $150 with a $50 additional whiskey upgrade. All proceeds benefit Mendocino Area Parks Assn. Reservations required.
---
Skunk Train
100 W Laurel St, Fort Bragg, CA 95437 | 707-937-4700 | skunktrain.com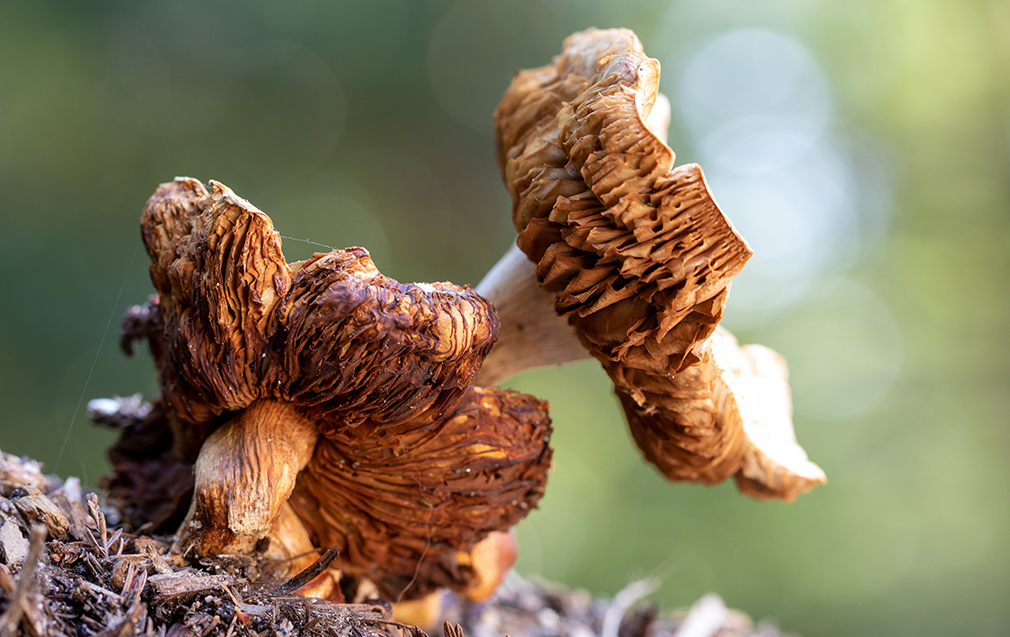 Mushroom Exploration Tours at Stanford Inn • 12:00 p.m.
Friday, November 4 – Sunday, November 6 & Friday, November 11 – Sunday, November 13
Join local mycological enthusiast Adrienne Long for an exploration experience. Adrienne has been leading nature tours on the Mendocino Coast for the past seven years and was a student of naturalist, Dr. Ryane Snow. Meet in the Stanford Inn lobby for an introductory mushroom talk before heading out to explore the local forests and meadows. Tours last 1.5 to 2 hours. $55/adult | $20/child ages 2-16. Reservations/pre-payment required. Private tours arranged on request (please call). Start Times: 12:00 pm Fri/Sat/Sun 3:00 pm tour ON SUNDAYS ONLY.
---
Stanford Inn
Hwy 1 & Comptche – Ukiah Rd., Mendocino, CA 95460 | 707-937-5615 | stanfordinn.com
The Andiron 420 Happy Hour • 4:20 p.m.
Saturday, November 5 & Saturday, November 12
As part of Visit Mendocino's Harvest Fest, The Andiron is hosting Certified Ganjier Scott Reiman on November 5 and 12 for a **very special** 420 Happy Hour! Entertaining and educational presentation at 4:00 PM, followed by cannabis cocktails and mouthwatering munchies at 4:20 PM. All in the extra cozy fire tent! This event is free, but space is very limited! Andiron Inn guests have first dibs (and they have just a few cabins left, btw). Everyone else must RSVP to hello@TheAndiron.com to get on the list!
---
The Andiron Seaside Inn & Cabins
6051 N Hwy 1, Little River, CA 95456 | 707-937-1543 | theandiron.com
Mendocino Fall Festival: Glamp on the Beautiful Mendocino Coast
Friday, November 4 – Sunday, November 6
Join us on the Mendocino Coast for a weekend of LIVE MUSIC, FOOD, CRAFT and MORE! The all-inclusive price includes your accommodations, meals and access to all the festival fun.
---
Mendocino Grove
9500 – 9601 Hwy 1 Mendocino, CA 95460 | 707-880-7710 | mendocinogrove.com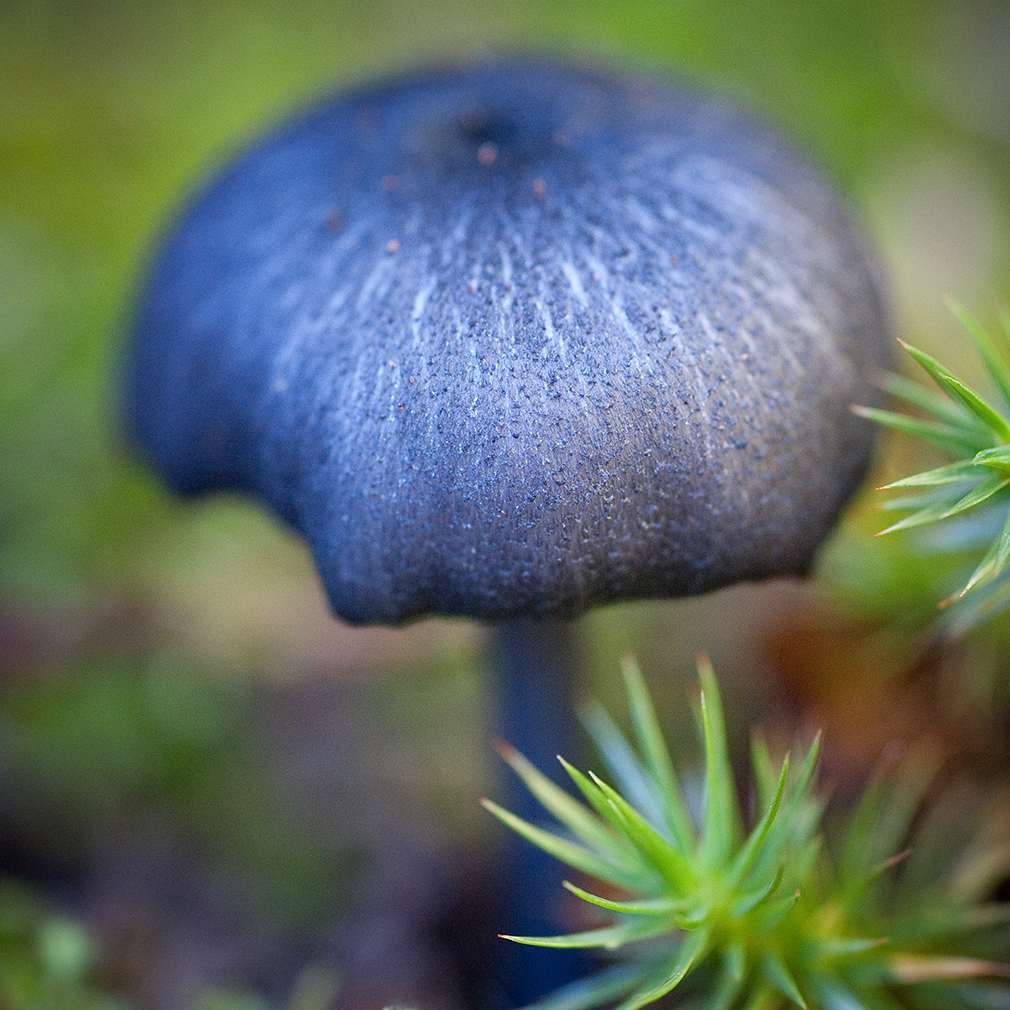 Blue Door Inn – Meet The Wild Ones • 4:00 – 6:00 p.m.
Friday, November 4 & Thursday, November 10
Enjoy a stay at the Blue Door Inns and be treated by Bee Hunter Winemakers serving their wild fermented wines paired with wild edibles foraged from our gardens and area @ Blue Door Inns.
---
Blue Door Inn
10481 Howard St., Mendocino, CA 95460 | 707-937-4892 | bluedoorgroup.com
Mendocino Winegrowers Inc.'s Annual Harvest Party • 4:30 – 8:00 p.m.
Friday, November 4
Mendocino Winegrowers, Inc. invites you to join winemakers and grape growers to celebrate another great harvest with an old fashioned barn dance at Brutocao's Contento Vineyards. The party starts at 4:30pm with a wine reception followed by a delicious dinner. There will be a presentation of the perpetual "Winegrower of the Year" award. Stay for boot-scootin' boogie with a local hot country band. Tickets are $75/person or reserve a table for 10 for $600
---
Contento Vineyard
Hopland, CA 95449 | mendowine.com
Cannabis Tasting & Tour Weekend
Friday, November 4 – Sunday, November 6
This Cannabis focused weekend features an interdisciplinary approach to California cannabis with experts from food, farming and education. For hotel guests of The Madrones and The Brambles, a farm tour of the beautiful Sugar Hill Farm is included with a focus on post-harvest drying and curing. Another highlight of the weekend will be a cannabis consumption event in the redwoods.
---
The Madrones
9000 Hwy 128, Philo, CA 95466 | 707-895-2955 | themadrones.com
Plantshop Educational Forum • 1:00 – 5:00 p.m.
Saturday, November 5 & Saturday, November 12
Visit Plantshop for an afternoon of cannabis cocktails, delectable edibles and an educational forum. Don't miss this opportunity to meet and greet the winners of the California State Fair's Golden Bear awards and discuss the keys to their success while relaxing in Plantshop's comfortable outdoor lounge. For reservations and more information contact: @plantshop.company.
---
Plant Shop
2031 Wellmar Dr., Ukiah, CA 95482 | 707-621-9162 | plantshop.co
Taste Mendocino • 1:00 – 4:00 p.m.
Saturday, November 5
Taste Mendocino is going local. For 30 years Taste Mendocino has been a showcase of Mendocino County wines held in San Francisco. This year we are bringing it home and highlighting the bounty of Mendocino at the beautiful Barra Event Center. Join us for a swirl through our region's diverse showcase of fine wines, artisanal foods, enchanting destinations, and unique experiences. Take a deep dive into our epic Pinot Noirs, robust reds, crisp whites, and sparkling wines. You can even enjoy a cool brew or spirits too!
---
BARRA Event Center
7051 N State St., Redwood Valley, CA 95470 | 707-901-7629 | mendowine.com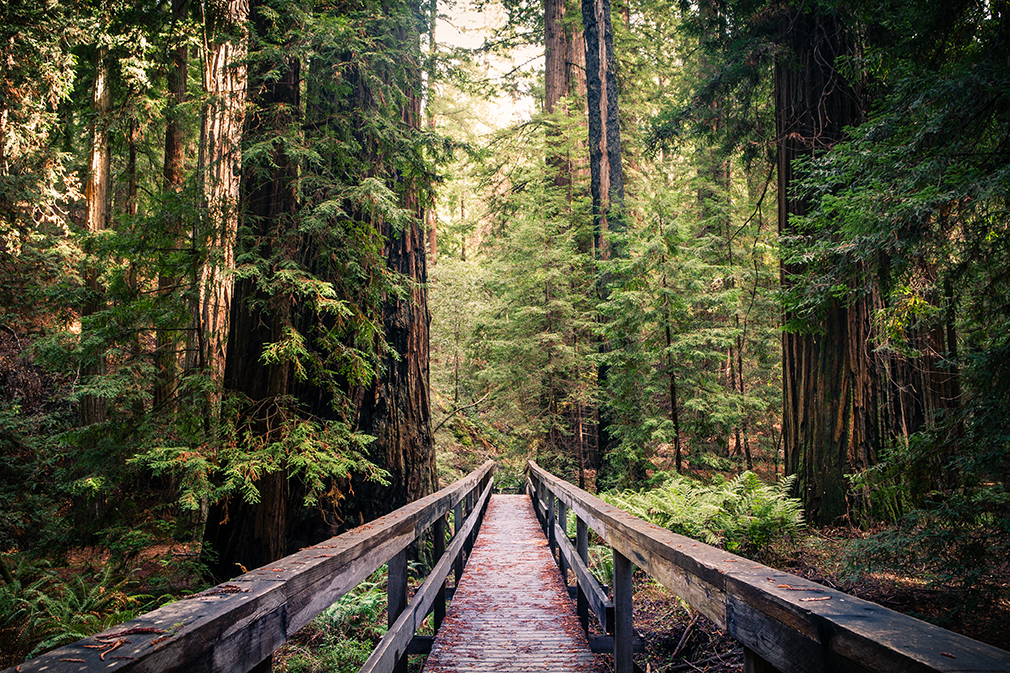 Almost Full Beaver Moon Night Tour • 5:30 p.m
Saturday, November 5
In support of the Fall Harvest Festival throughout Mendocino county the Point Arena Lighthouse will offer an (almost) Full Beaver Moon Night Tour on Saturday, November 5. Gates open 5:30 p.m., tour starts around 6 p.m. The evening will feature a special presentation about the Light Station's history and technology, sweet and savory snacks accompanied by champagne or sparkling juice, capped off by a guided "Climb to the Top" tour of the tallest lighthouse on the West Coast under the rising full moon – if the weather cooperates, of course! An etched Point Arena Lighthouse souvenir champagne flute is included in the price of admission for each participant. $30/person or $25/ for two or more. The tour is limited to 20 guests, reservations are required at least three full days in advance.
---
Point Arena Light House
45500 Lighthouse Rd | Point Arena, CA 95468 | 707-882-2809 ext. 1 | pointarenalighthouse.com
Goldeneye Winery – Foragers Feast • 6:00 – 9:00 p.m.
Saturday, November 5
Explore the complexity and nuances of our library Pinot Noir at this intimate, wine-paired dinner. The menu for the evening features delicious local mushrooms and other foraged fare, native to Northern California, each paired with a single-vineyard expression of Anderson Valley Pinot Noir, paying homage to the famed Mendocino Wine & Mushroom Festival. Ticket Prices: Club Members – $225/person + tax | General Admission – $275/person + tax
---
Goldeneye Winery
9200 Hwy 128, Philo, CA 95466 | 707-895-3202 | goldeneyewinery.com
Bee Hunter Wines – Fungus Amongst Us • 6:30 p.m.
Saturday, November 5
Join Winemaker & Chef Andre DuVigneaud and Ali Nemo for a fantastic multi course wine paired dinner featuring locally foraged mushrooms and more in a casual setting in the historic Live Oak Building in downtown Boonville. Your senses will be delighted and your appetite more than satisfied.
---
Bee Hunter Wine
T.B.D. | 707-895-3995 | beehunterwine.com
Left Coast Seafood Winemaker Dinner • 6:00 p.m. – 9:00 p.m.
Sunday, November 6
Starting with whole foods harvested direct from the farm, land & sea Chef Julian Sandoval will put his talent on display as he creates a memorable dining experience. Winemaker Greg Graziano will pair his wines with each course of this exquisite meal. $130/person + tax
---
Left Coast Seafood
110 W Standley St., Ukiah, CA 95482 | 707-380-8392 | leftcoastseafoodca.com
Ravens' Medicinal Mushroom Breakfast • 8:00 – 10:30 a.m.
Saturday, November 6 & Saturday, November 13
The Stanford Inn's Ravens is featuring special mushroom dishes for breakfast. Often the first question when encountering a new mushroom is "Is it edible or poisonous?" An equally interesting question is "How can this mushroom improve my health?" Enjoy medicinal mushrooms at breakfast. Ravens provides written information regarding medicinal uses of mushrooms and essential aspects of preparation and information to enhance your enjoyment. Join us to experience what truly creative, eco-friendly cuisine is all about. Reservations suggested. $18.50/a la carte | $27.50 with fresh, organic juice & fair trade organic coffee
---
Ravens' Restaurant
Hwy 1 & Comptche-Ukiah Rd., Mendocino, CA 95460 | 707-937-5615 | ravensrestaurant.com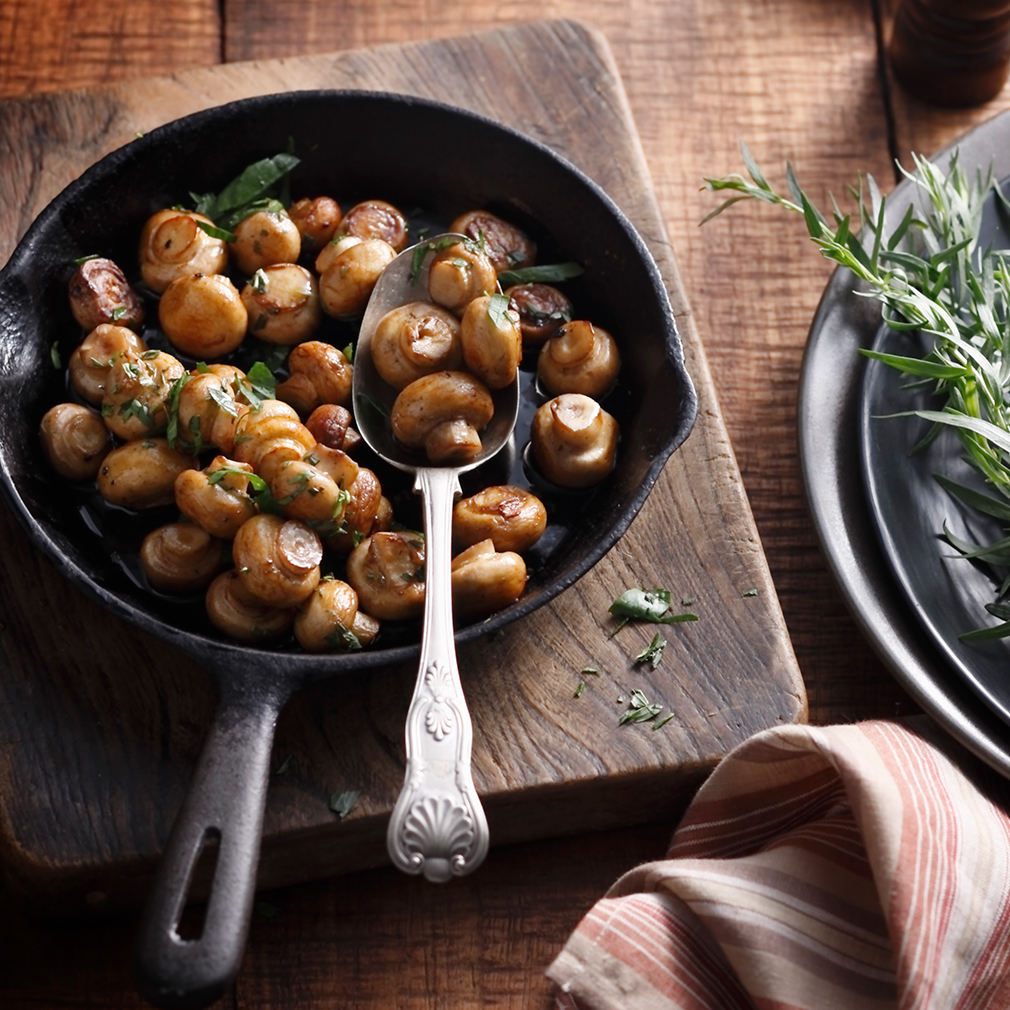 Walk on the Wild Side • 1:00 – 5:30 p.m.
Sunday, November 6
Jug Handle Creek Farm and Nature Center will host guided mushroom identification walks with a large mushroom display and talk by expert Eric Schramm. Forays into nature will be led by local naturalists. After exploring, enjoy warm, toasty mushroom refreshments served with cheese, crackers, soup, salad, desert and drinks and featuring mushroom recipes from the Wild Mushroom cookbook. $30/person. Reservations required. jughandle.ed@gmail.com
---
Jug Handle Creek Farm & Nature Center
15501 N Hwy 1, Caspar, CA 95460 | 707-937-3498 | jughandlecreekfarm.org
Bonfire & Pizza at Pacific Star Winery • 6:00 – 9:00 p.m.
Friday, November 11
We'll fire up the wood-burning oven – you can purchase a bottle of wine and one of Robbie's special pizzas and enjoy the warmth of our huge fire pit! *Please RSVP to sallysocean@gmail.com so we can notify you if inclement weather forces us to cancel. 12 miles north of Fort Bragg @ 73.58 mile marker.
---
Pacific Star Winery
33000 N Hwy 1, Fort Bragg, CA 95437 | 707-972-0344 | pacificstarwinery.com
Little River Inn Mushroom & Beer Dinner • 6:30 p.m.
Friday, November 11
Chefs Vinnie and Marc are together again! Join them for a 6-course dinner featuring gourmet mushrooms and the extraordinary beers of Russian River Brewing Co. This year's lineup is full of delicious surprises and eye-opening intel on brewing and 'shrooms. $150/person+tax | Abalone Room at Little River Inn – tickets available online.
---
Little River Inn | Abalone Room
7901 N Hwy 1, Little River, CA 95456 | 888-INN-LOVE | littleriverinn.com
Destination Hopland • 11:00 a.m. – 6:00 p.m.
Saturday, November 12
With 12 Tasting Rooms in the area, delicious restaurants, great shops & gorgeous surroundings; Hopland is where you want to be. Come see what the fuss is all about! Join us on the second Saturday of November when we will have something special on tap to celebrate the Harvest Festival. Could be live music or a delicious nibble, special sale or promotion – whatever it is, we'd love to have you join us for the fun! No tickets required but do check individual wineries for specifics on hours of operation, special deals and offerings.
---
Destination Hopland
Hwy 101 , Hopland, CA 95449 | 707-744-8375 | destinationhopland.com
Mendocino Coast Botanical Gardens – Mushroom Walk • 12:00 – 2:00 p.m.
Saturday, November 12
During fall and winter, the Botanical Gardens plays host to more than 160 species of mushrooms. Join naturalist and mycologist, Mario Abreu, on an identification walk focused on mushroom identification and their associated substrates.
---
Botanical Gardens
18220 N Hwy 1, Fort Bragg, CA 95437 | 707-964-4352 | gardenbythesea.org
Second Saturday in Mendocino • 5:00 – 8:00 p.m.
Saturday, November 12
On The Second Saturday of every month in Mendocino Village Downtown galleries and businesses stay open for Saturday evening receptions and events for exhibiting artists. Look for a special focus on all things "harvested".
---
Mendocino Village
Little Lake St., Mendocino, CA 95460
BARRA of Mendocino Winemaker Dinner • 6:00 – 9:00 p.m.
Saturday, November 12
Join Martha Barra and friends for a winemaker dinner with Chef Caroline Radice from Black Dog Farms featuring heirloom and specialty produce from the farm (including mushrooms). This incredible farm to table meal will be matched and complemented by thoughtful pairings of Barra of Mendocino's CCOF certified wines. Advanced reservations are required.
---
BARRA of Mendocino
7051 N State St., Redwood Valley, CA 95470 | 707-485-0322 | barraofmendocino.com
Saracina Vineyards – Thanks for Giving Winemaker Luncheon
Saturday, November 12
Enjoy a decadent 3 course farm to table lunch by a local private chef with wine perfectly paired and introduced by our winemaker Alex McGregor. Stroll through the vineyard – and enjoy for a good cause, the Redwood Empire Food Bank.
---
Saracina Vineyards
11684 S Hwy 101, Hopland, CA 95449 | 707-670-0199 | saracina.com
Bounty of the Mendocino Coast • 12:30 – 3:30 p.m.
Sunday, November 13
Join Stanford Inn's Nutritionist/Author Sid Garza-Hillman for a fun and inspiring exploration of plant-based nutrition and cooking. This hands-on class includes a nutrition talk (including information on medicinal mushrooms), tastings and a recipe handout! $50/person. Advanced reservations required.
---
Stanford Inn
Hwy 1 & Comptche – Ukiah Rd., Mendocino, CA 95460 | 707-937-5615 | tanfordinn.com