Embark on a picturesque three-and-a-half-hour drive inland from San Francisco, winding through wine country and redwood forests, and you'll discover the tranquil charm of Mendocino. This idyllic destination invites you to wander, relax in quaint accommodations, and reconnect with nature in a welcoming community.
The sleepy pace, known locally as "Mendo time," invites a mental shift amidst the ever-changing weather and laidback attitude. Besides a few local drivers, nobody is in a rush here. And why should they be? It's a place to meander diverse landscape ranging from lush wilderness trails to precarious cliffside walks and hike to waterfalls among redwoods and moss-covered forests. From weather to craggy coastline, it's a more rugged and wilder California coast that's paradise for outdoorsy types.
Whether paddling up the Big River in a canoe, kayaking with a small group, or simply enjoying a quiet fireside moment with magnificent coastal views, Mendocino has a certain magic worth experiencing. It's a place to unplug and recharge.
Accommodations cater to solo travelers, couples, friends, or families, embracing quaint charm and modern amenities. Private Jacuzzis, oversized soaking tubs, steam rooms, saunas, and chef-curated dining options ensure a memorable getaway. Here's where to stay in this charming coastal town.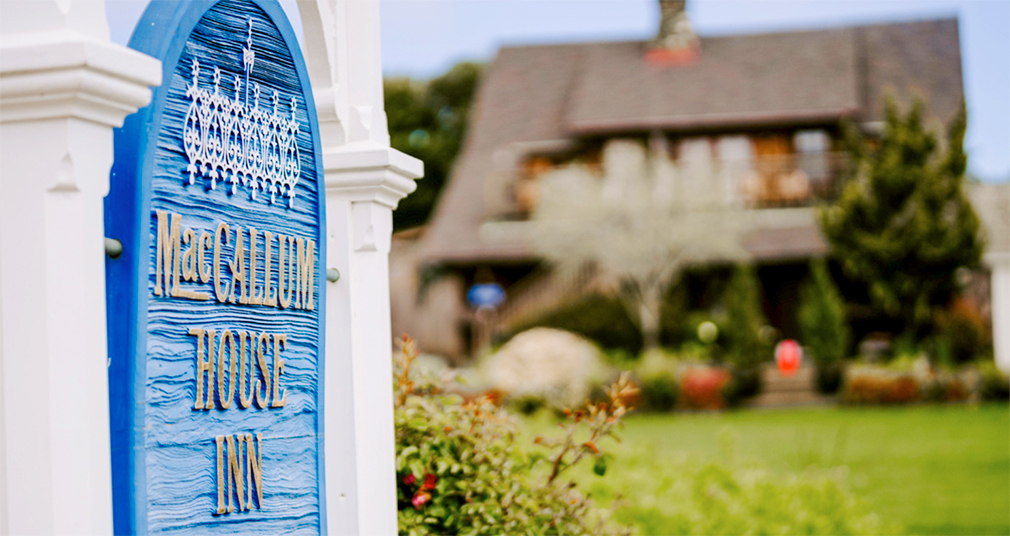 MacCallum House: Victorian Charm with Modern Touches
Built in the 1800s by the town's founder as a wedding gift for his daughter Daisy, MacCallum House exudes New England-style Victorian charm. Nestled in a residential-style neighborhood, just a short walk from the jagged coastline and several charming boutique shops, cafes, and restaurants, this historic home offers tradition and contemporary comfort. Room #15 North Barn, a recently upgraded historic bungalow, features a private wooded gate entrance to a bubbling hot tub. The steam and wood combine to create a wonderful spa-like aroma. 

The adjacent bedroom with glass door entrance includes luxury bedding with a down comforter, a seating area next to a window, crackling fireplace with leather club chairs, and a two-seater sofa. A mini fridge and coffee station, large screen TVs, a Carrera marble shower and a vanity countertop create at-home convenience and comfort. Dine at the main house near the river stone fireplace or on the wrap-around deck, indulging in executive chef Alan Kantor's curated menu of sustainable, organic, and locally inspired delights and freshly baked bread.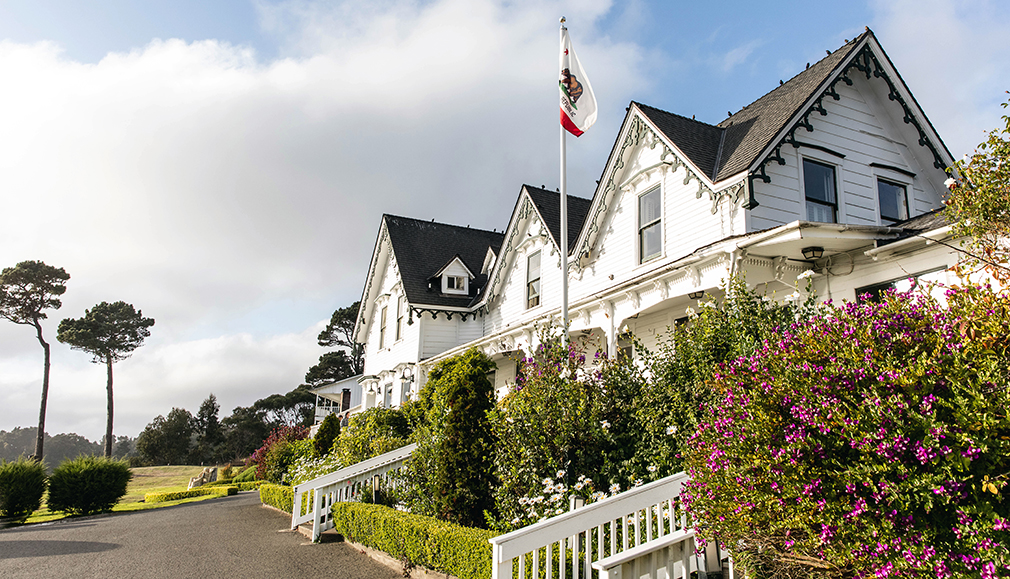 Little River Inn: Vintage Inn with Spectacular Ocean Views
With a history dating back to 1853, Little River Inn was once a historic home that was converted to an inn in 1939, and it offers a nostalgic experience. Boasting stunning Pacific North coast views, the extra-large ocean view deluxe accommodation is perfect for families and adventurous types. Features include comfortable casual furnishings and retro galley-style bathrooms with vintage green and white tile and oversized bathtubs. Limited entertainment viewing options (just local cable) encourage alternative relaxation methods, such as reading, enjoying the sunrise and sunset, sitting in front of the inviting fireplace, or chilling on the outer deck in signature green rocking chairs. Don't be surprised if a friendly seagull stops by to request a snack.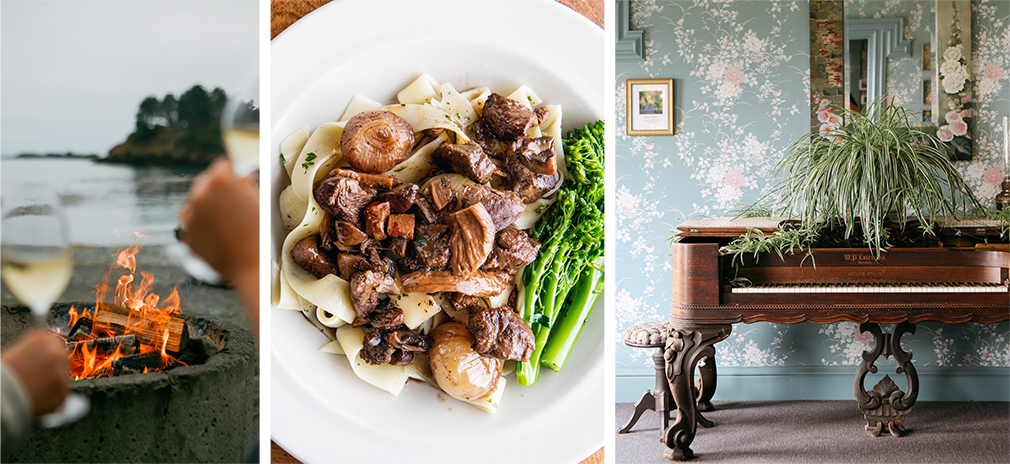 Ole's Whale Watch Bar, on-site, provides the perfect setting for an evening daiquiri and whale watching. Staff will gladly hand you binoculars for prime viewing. Before the day's adventures, dine in the quaint red Oceanview dining room, which exudes Southern charm. Choose the fresh squeezed orange juice and Ole's famous Swedish hotcakes with a heap of butter and maple syrup. If you want more of a resort experience, book a spa service or golf and tennis court.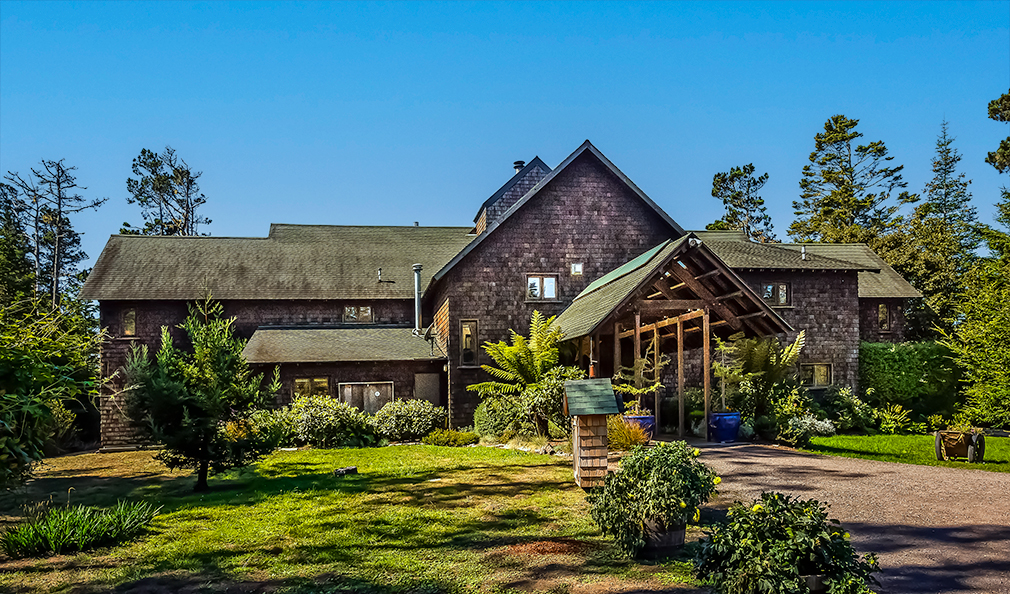 Brewery Gulch Inn: Award-Winning Mountain-Style Retreat
Brewery Gulch Inn, once a logging site with a clandestine distillery during prohibition, offers a secluded luxury retreat minutes from the main town. Perched on the hillside with views of Big River, "Smugglers Cove," and the Pacific Ocean, this Craftsman-style redwood shake inn is built from 100-year-old salvaged redwood. 

The 14-foot pitched ceiling and 10-foot redwood framed French doors in the great room, adjacent to the lobby and alongside curated art, create harmony and balance while offering a breathtaking view. It's also a communal dining space. At 5 p.m., daily wine hour is served. Guests grab a Redwood "Mendo" box filled with executive chef Stephen Smith's deliciously curated menus.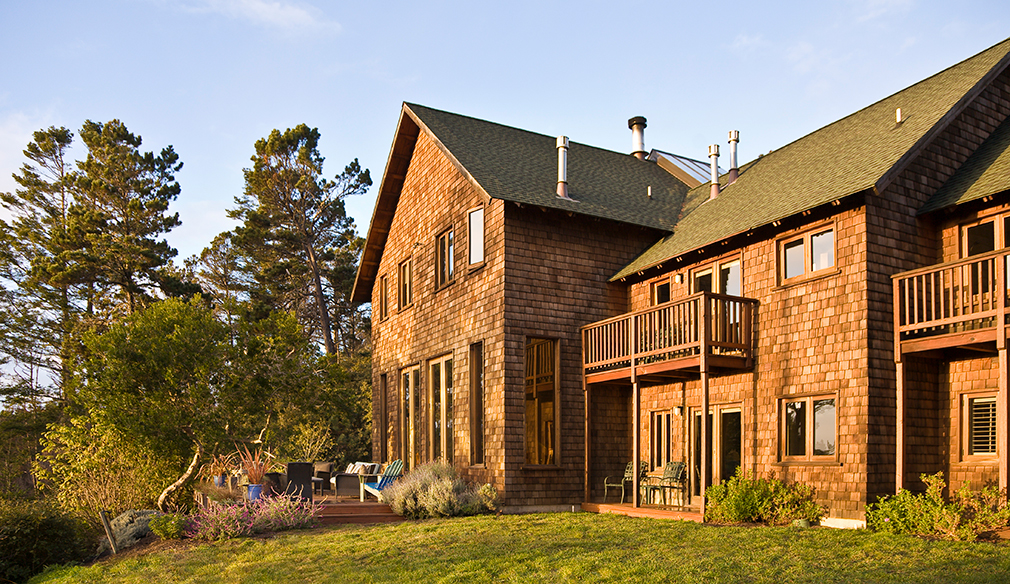 Enjoy the spacious outdoor terrace, birdwatching, and the scent of lavender, pine, and wood smoke from the impressive steel and glass wood-burning fireplace in the lobby, or play Scrabble on an oversized game board. The resort includes spa services and amenities such as leather club chairs, push-button fireplaces, oversized soaking tubs, and high-end toiletries. On clear evenings, witness picture-perfect sunsets.
The beauty and magic of Mendocino beckons with its diverse activities and charming accommodations, promising a rejuvenating and memorable getaway for all.