As the crisp autumn breeze chills the California air, the vibrant orange hues of ripening pumpkins in the fields can only mean one thing. It's time to go to the pumpkin patch! With more than 150 varieties of gourds grown at the 40,000 pumpkin farms around the Golden State, there are plenty of patches to pick from. From coastal hay mazes in the pumpkin capital of the world to urban farm photo ops and a classic pumpkin wonderland, these pumpkin farms help you experience the seasonal magic of this annual tradition. Get into the autumnal spirit with a trip to one of the best pumpkin patches in California!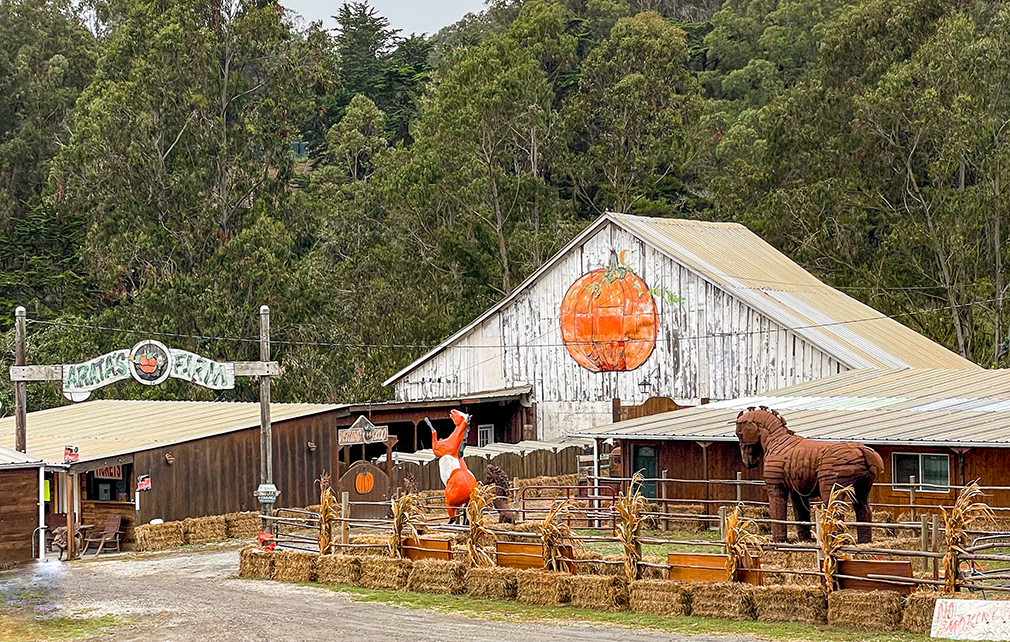 Arata's Pumpkin Farm
Half Moon Bay
Cruising along coastal Highway 1 in Half Moon Bay—deemed the pumpkin capital of the world—there is a massive hay maze that sticks out like a scarecrow in a field of squash. The two-acre labyrinth at Arata's Pumpkin Farm is designed to keep you on your toes. With moving walls that tower overhead, it's easy to get lost in the twists and turns of this intricately mapped-out maze. Thrill-seekers will love the haunted barn, where the eerie atmosphere and surprising encounters are sure to send chills down your spine. Those who prefer a more classic pumpkin patch visit can certainly get their harvest fill: Arata's has a hay ride that shows you the working farm, as well as a wide selection of pumpkins. From tiny sugar pumpkins to the classic orange and jumbo-sized specialty varieties, there's an ideal pumpkin for everyone. Weave through the six-acre cornfield to take your pick from the pumpkin river, and you'll wind up with lasting memories at Arata's Pumpkin Farm.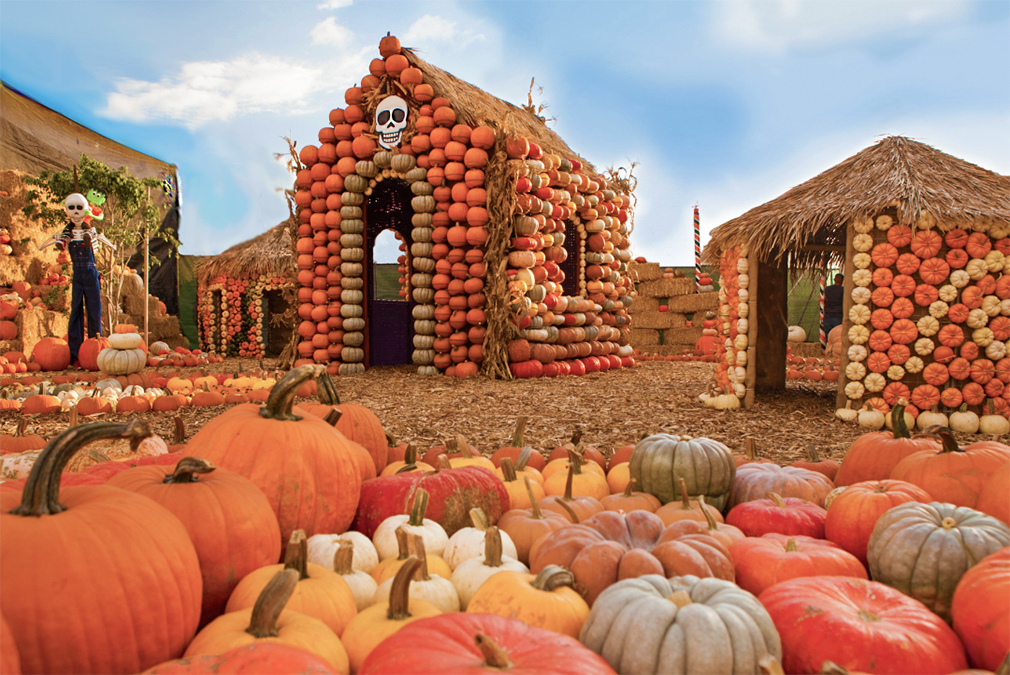 Mr. Bones Pumpkin Patch
Culver City
You might just recognize this Instagram-famous spot: Mr. Bones Pumpkin Patch. Packed with gourd-geous photo opportunities, this family-friendly patch has become an LA classic. Now located in Culver City, the family-owned urban farm has ample space to house its petting zoo, bounce houses, face painting, super slide, pony rides, and of course, pumpkins. With rows upon rows of pumpkins, gourds, and squash sourced from northern California and Oregon, feel free to take your pick from the selection. After all that searching, Mr. Bones has several food trucks on rotation to keep any haunting hunger at bay. No tricks here: the festive atmosphere, lively activities, and variety of pumpkins make this spooky yet fun patch a true Halloween treat.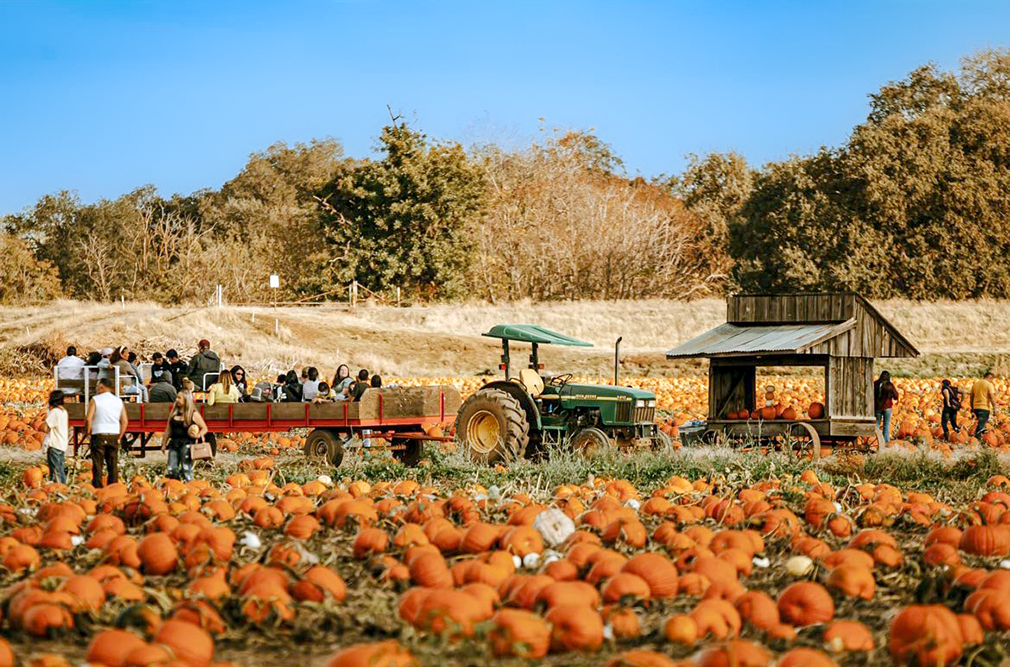 Bishop's Pumpkin Farm
Wheatland
Immerse yourself in the wonder of the season at Bishop's Pumpkin Farm. With more than 90 acres of pumpkins, squash, and gourds planted each year, there are plenty of pumpkins for your picking pleasure. The pumpkins are just the beginning at this autumnal wonderland: there are attractions that will keep the whole family happy. Some highlights include taking a train ride through the pumpkin fields, weaving through a corn maze, hand-feeding farm animals at the petting zoo, and a pick-your-own sunflower field. Little ones can even enjoy a ride on the historic carousel. Satisfy your sweet tooth with a classic caramel apple, or the signature must-try treat: the apple cider slushakie! There are a variety of autumnal flavors to taste, from hard cider slushies to kettle corn and Mrs. B's World Famous Pumpkin Apple Muffins. Head down Pumpkin Lane to Bishop's Pumpkin Farm to take part in this cherished autumn tradition.