California's coast encompasses 840 miles of shoreline, which means there are plenty of sun-soaked, sweeping beaches to discover. Standing out from the crowd are the rocky shores, where erosion has played a critical role in creating unique formations from the craggy bluffs. Over time, the pressure of the waves has chipped away at the sedimentary cliffside, carving out magnificent rocky arches along the water's edge. These offshore natural bridges can be spotted along the California coast in Santa Cruz, Big Sur, Channel Islands, and more. Geologic wonders await in the Golden State!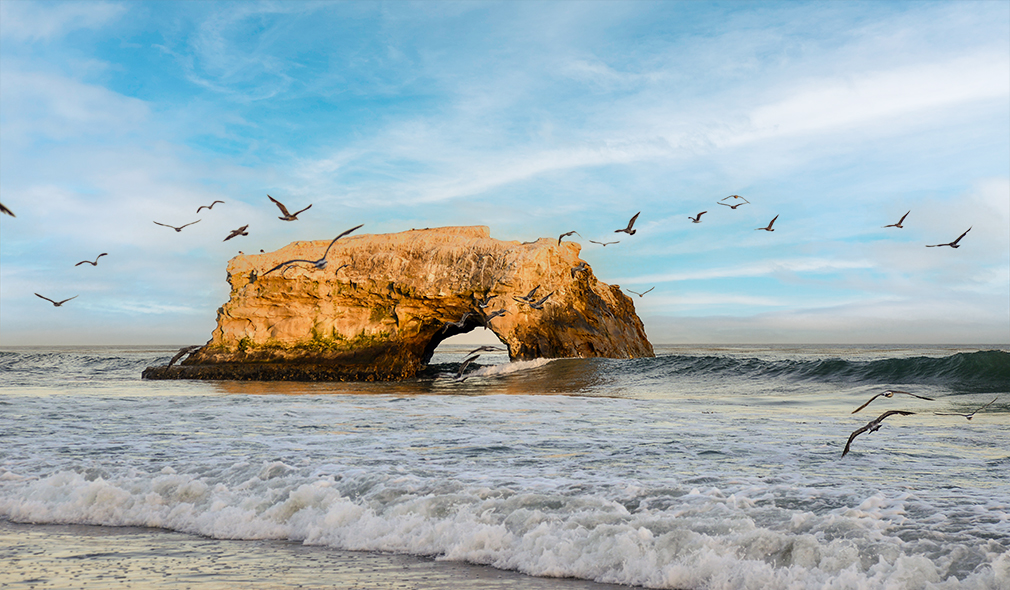 Natural Bridges State Park
Perhaps the most photographed of these rugged arches is Natural Bridges in Santa Cruz. Only one natural bridge stands along the breaking waves today—the others have collapsed due to the same erosion that once formed their arches. The swell is continually shaping the sandstone cliffside here, and now a new arch is beginning to form as the waves carve out its center. This ever-changing landscape plays host to a variety of wildlife: many migrating birds use the natural bridge as a landing place on their journeys up or down the coast. Depending on the time of year, colorful tidal dwellers can be spotted in the park's intertidal zone, and visitors can catch sight of the delicately fluttering of monarch butterflies as they overwinter in the park's eucalyptus grove. Discover more about the park and its wildlife here.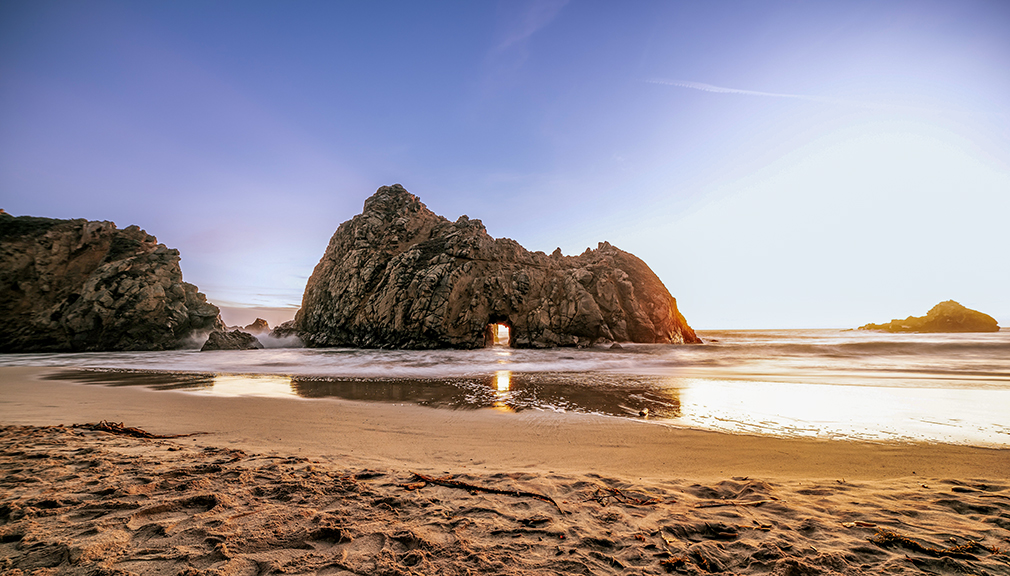 Pfeiffer Beach
Standing proud along Big Sur's spectacular coastline is Pfeiffer Beach's Keystone Arch. Finding this majestic archway is an adventure in itself! The secluded Pfeiffer Beach is tucked down a twisting, one-lane road followed by a lush, greenery-lined pathway. Those who make the journey are treated to a purple sand beach and views of the natural bridge offshore. Plan to visit around winter solstice for a unique spectacle that only happens during the darkest days of the year, when the sun aligns with the archway. As the last rays of sunlight illuminate the sky, a sunbeam shines directly through the arch's keyhole, producing a stunning natural light show.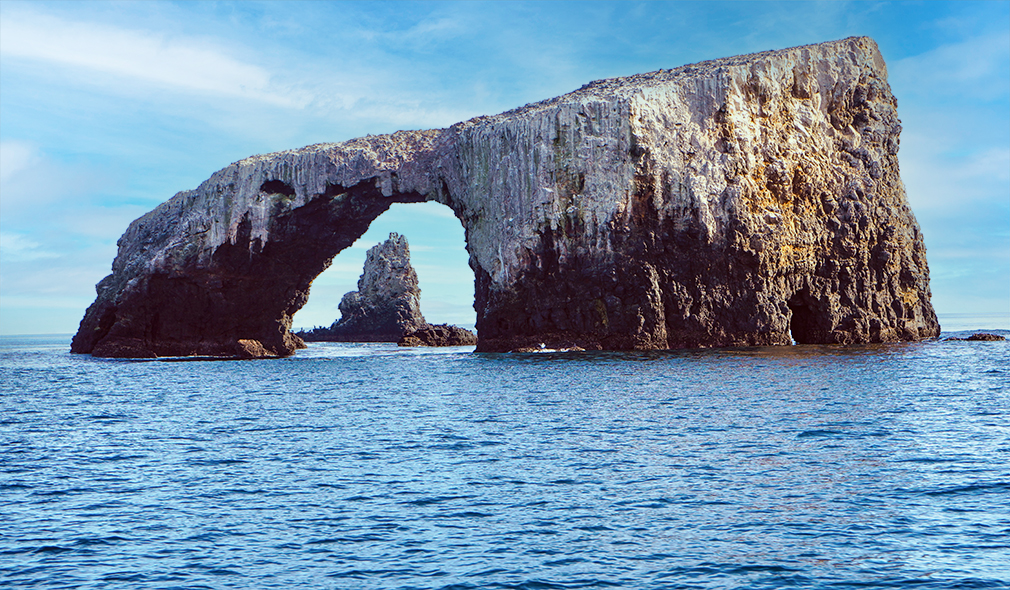 Channel Islands National Park
Twenty-two miles off the Santa Barbara coast, Channel Islands National Park is filled with natural wonders. The remote location of this five-island chain has allowed wildlife to thrive in a truly natural landscape, seemingly untouched by humans. While many visit the closest-to-shore Santa Cruz Island, those who venture further will discover natural marvels. Situated off the volcanic Anacapa Island is its most iconic landmark: Arch Rock, a natural sea bridge that rises 40 feet above the waves. Formed over millennia by wave erosion, this towering natural bridge is one of the most visually compelling of the many geologic features to be found around the islands.