As the autumn nights grow longer and a creeping chill sends shivers down your spine, the eerie allure of ghostly encounters entices the bravest among us to explore these ghoulish Golden State haunts. From a peculiarly designed haunted house with its fair share of spine-tingling spectral sightings to an island penitentiary said to be haunted by the restless spirits of its notorious criminal prisoners, these spooky, supernatural spaces are California's most haunted places. Enter if you dare.
Winchester Mystery House, San Jose
Thrill-seekers will get their fill of frightful delights at San Jose's Winchester Mystery House. The history of this haunted mansion begins with heiress Sarah Winchester, who believed herself cursed by spirits who had been killed by the Winchester rifles that had provided her fortune. The superstitious socialite began construction of this home in 1886 and didn't stop building until her death in 1922. She designed the bizarre, maze-like mansion to include certain oddities within its 160 rooms, such as doors that open to 10-foot drops, stairs that lead to nowhere, and creepy spiderwebs intricately designed in stained glass, all meant to confuse the spirits she feared. Potential hauntings at the Mystery House include doorknobs turning on their own, cold spots, and windows slamming shut on their own—plus, some guests have even spotted a mustached man fixing the fireplace in the ballroom. They call him Clyde. Whether you believe in the paranormal or not, a visit to the Winchester Mystery House will certainly get you in the spirit of spooky season.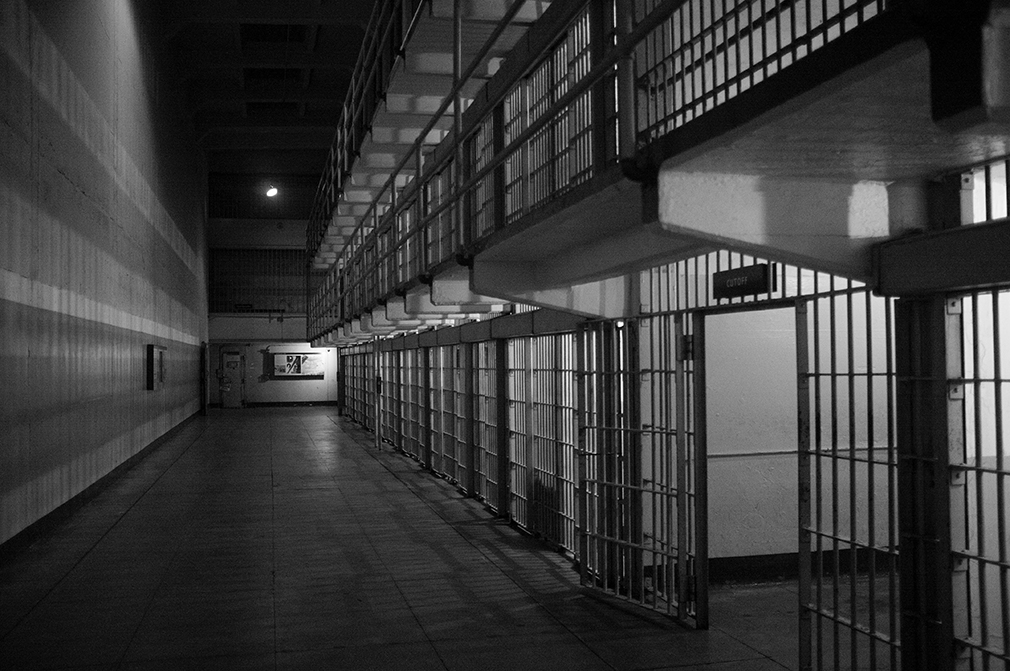 Alcatraz Island, San Francisco
The dimly lit, narrow corridors of the long-abandoned prison on Alcatraz Island create a truly foreboding atmosphere. The island is infamous for holding some of the most notorious criminals of all time, such as Al Capone and Machine Gun Kelly, in its maximum-security penitentiary. The prison's isolation and inhumane conditions severely tested the sanity of its inmates, and rumor has it that echoes of the tormented souls who were held prisoner here manifest themselves today as supernatural spectacles. Visitors report feelings of palpable dread in the solitary confinement D-block, the inexplicable sounds of crying, moaning, and cell doors slamming shut with nobody around, as well as a creepy coldness in cell 14-D, where a prisoner was found strangled after complaining that a creature with glowing eyes was trying to kill him. With so many sinister stories to share, Alcatraz will certainly give you the chills.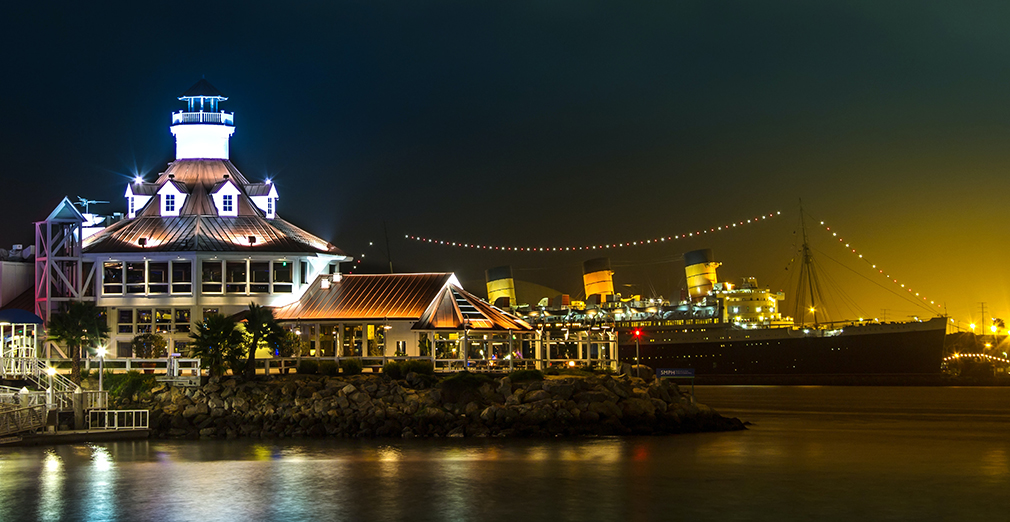 RMS Queen Mary, Long Beach
Nicknamed the "Gray Ghost" during WWII, the RMS Queen Mary is renowned today for being the most haunted hotel in America. The dignified transatlantic ocean liner retired to Long Beach, where it is permanently docked and acts as a luxurious floating hotel. While most of the Queen Mary's guests are generally alive and well, the stately ship has also been known to have ghostly visitors. The most famous of these spectral sightings is the Lady in White, who has been said to haunt the ship's decks and has often been spotted dancing to unheard music in the lounge. For a truly eerie evening, thrill-seekers can book a night in Stateroom B340, which is reported to have poltergeist activity and is considered to be the most haunted room onboard. Guests have reported seeing the lights flicker, hearing mysterious knocking at the door, and even having their bedcovers ripped off in the middle of the night! Those daring enough to visit the spooky steam liner RMS Queen Mary will discover that each maritime passageway holds the potential for a spine-tingling encounter.