We don't exactly win the fall foliage award here in SoCal — nor do we have the temps that necessitate those cute puffy coats that some locals wear the moment the thermometer hits 65 degrees. Aside from indulging in pumpkin spice everything, try celebrating the season by sipping one of California's most autumnal red wines: syrah.
Syrah's ancestral home is in France's Rhône Valley, though it flourishes in many places around the world, and perhaps most importantly in Australia where it's known as shiraz. The explosion of cheaply made Aussie syrah on the American market damaged the ability of California's winemakers to sell more upscale versions. Syrah was too often the odd one out on many restaurant wine lists, and it was difficult to explain to consumers who wanted to head straight to better known varieties like cab, merlot, or pinot noir.
So, what makes syrah so special? It comes down to structure and spice. Syrah can be vinified into a heavy, syrupy, fruit-driven style or can be made into a much leaner, more angular wine. It reflects local soils and microclimates beautifully, in the French spirit of "terroir." And its aromatic profile potential is like a painter's palette of choices — from lush, berried juiciness to black pepper, leather, and juniper, syrah presents a winemaker with an exciting diversity of expressions. It's also good buddies with two other Rhône grapes, grenache and mourvèdre, and this holy trio of grapes is often blended together into "GSM" designates.
This fall, we've tasted an incredible line-up of pure syrah bottles that deserve a place at your table and in your cellar. It's the kind of red wine that will make you yearn for a cabin, a cozy hearth, and perhaps a cashmere sweater. And yes, it does pair well with turkey and cranberry too. Syrah is often the perfect Thanksgiving wine because it complements a wide variety of side dishes, from fruity compotes to green veggies.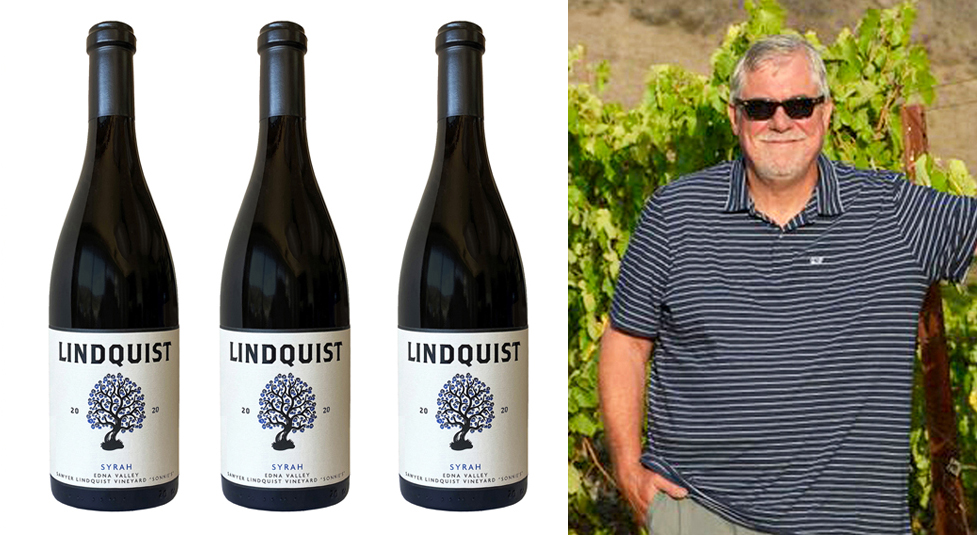 "Sawyer Lindquist Vineyard – Sonnie's" (Edna Valley, 2020) SRP $75
If anyone is the Godfather of California syrah, it's probably Bob Lindquist, who is widely credited with bottling the very first one way back in 1982. Consumers may well remember his iconic Qupé label with fondness. Bob is now farming his namesake family vineyard 100 percent biodynamically, and the results are just extraordinary. This 2020 syrah beautifully reflects the relative coldness of the Edna Valley/San Luis Obispo area. On the palate, the wine is lean with high tone notes of freshly ground black pepper, dried cardamom pods, and sandalwood.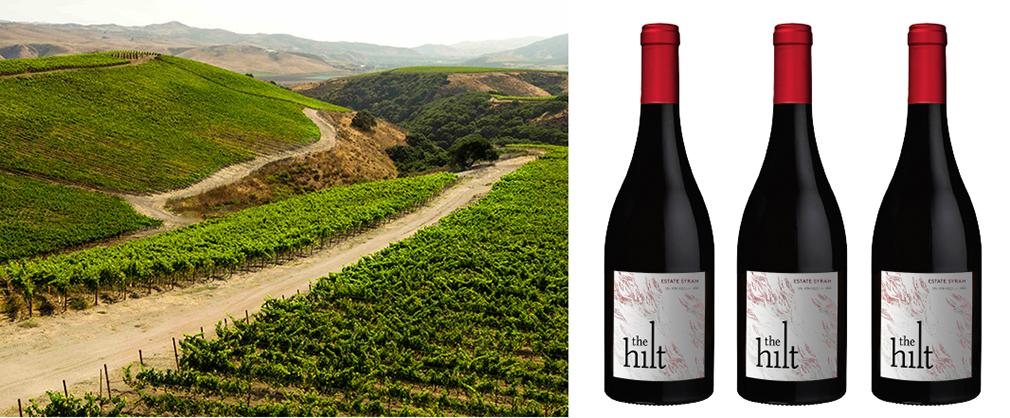 Estate (Santa Rita Hills, 2021) SRP $50
Tucked into the southwestern corner of the Santa Rita Hills in Santa Barbara County, the Hilt Estate is situated on the old Salsipuedes Ranch. It is harsh terrain for ripening grapes. The maritime climate and the relatively long growing season have resulted in an impressive inaugural syrah for 2021. It's a stunning wine, with exploding aromas of purple — fruits like black raspberry and flowers like violets — coupled with crushed rock and black mussel shells. It's a wine that will evolve in the glass and evolve over time if you have the patience to cellar it. Made in small quantities and only available directly from the winery.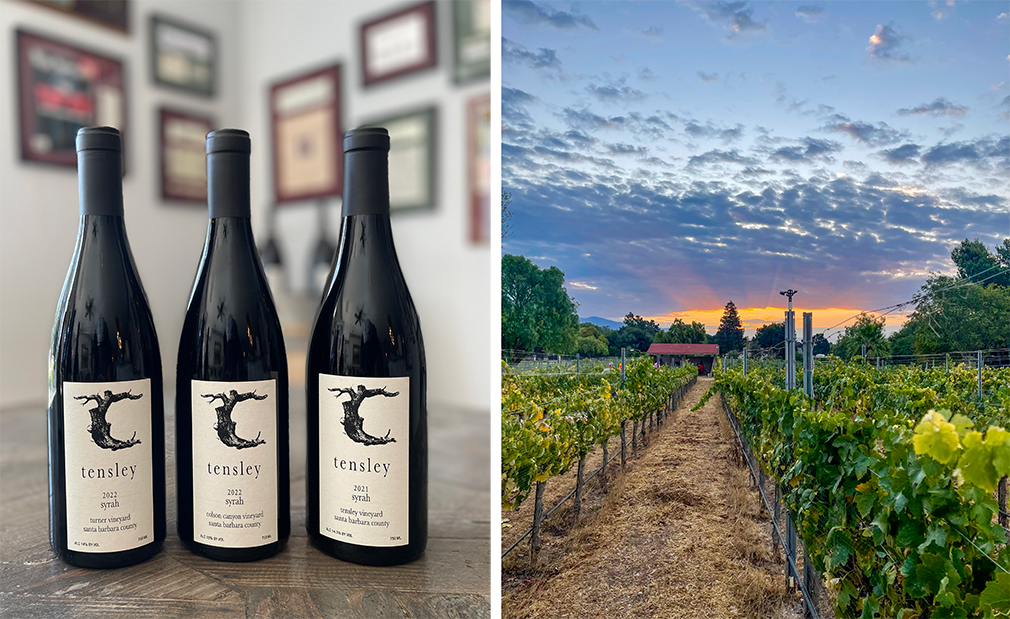 "Colson Canyon Vineyard" (Santa Barbara, 2022) SRP $50
The right word to describe Joey Tensley's syrah here is "sensual." It's an incredibly voluptuous syrah grown in Colson Canyon, where the long, sunny days are tempered by cool nights. At 15% alcohol, this wine is rounder than those syrahs that clock in at just 12.5% to 13% and the texture here is thus much more plush and velvety. On the nose, this wine has notes of Ribena black currant juice with a green bay leaf whiff that lifts. This is date night wine best paired with your sweetheart and some pepper-crusted filet mignon.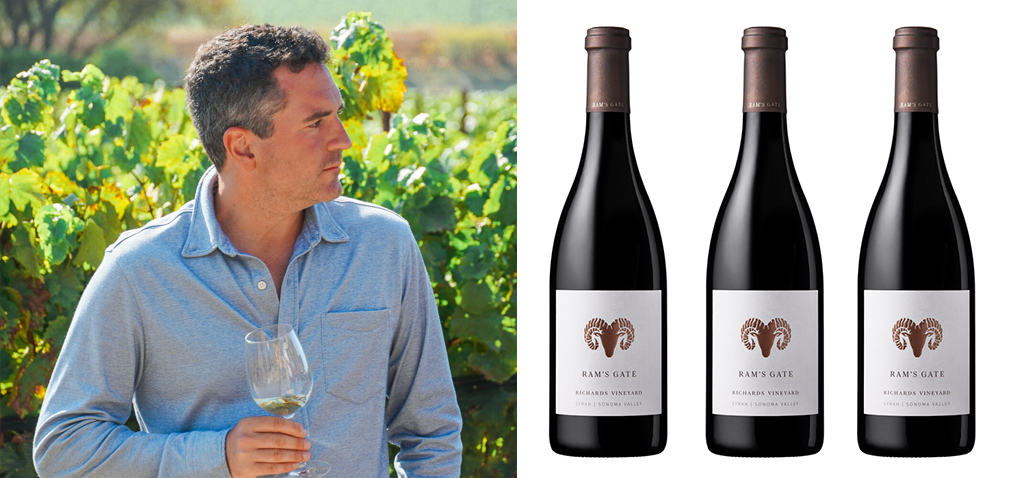 "Richard's Vineyard" (Sonoma Valley, 2020) SRP $80
As a sommelier, one gets paid to be an expert of many things, including blind tasting wines. As a sommelier of advancing age, one should get a pair of reading glasses so as not to be blind unintentionally! This was my realization when I first opened the Ram's Gate bottle, having assumed it was one of their excellent Sonoma pinot noirs. "Why is this pinot so peppery and rustic? It's unusually tannic and spicy, too," I thought. My colleague then gently mentioned it was in fact a Ram's Gate syrah, which solved the mystery and sent me straight to Costco Optical. This wine was delicious, pretty much everything you'd want in a syrah: fresh cut black plum, star anise, peppercorns, and secondary notes of soft leather and dried cedar.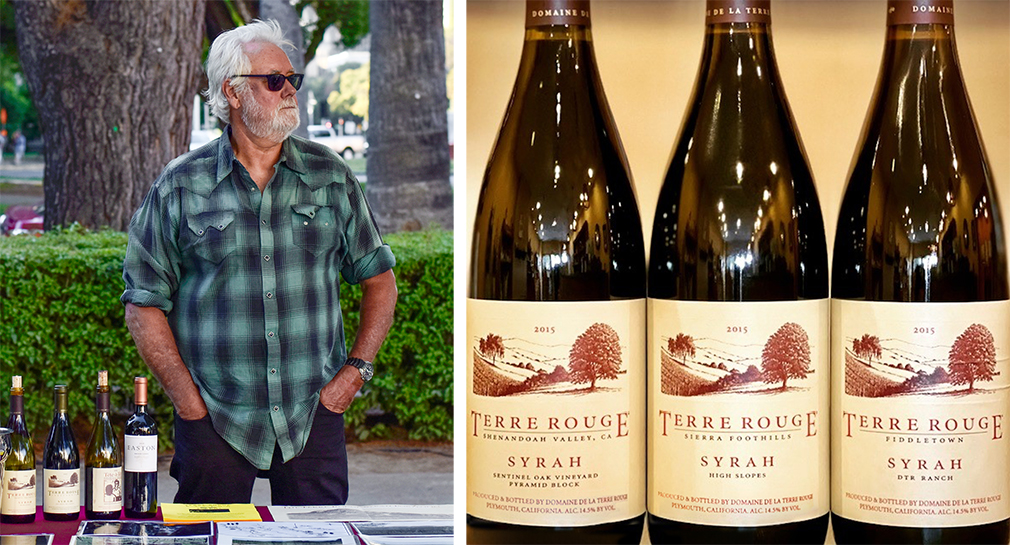 "Sentinel Oak Vineyard/Pyramid Block" (Shenandoah Valley, 2016) SRP $50
Asking me to pick a favorite winemaker is like asking me to pick my favorite kid or dog, and I have a house full of both. That said, I'd never fail to include winemaker Bill Easton in my line-up of favorite people fermenting juice in California. A dogged champion of the Sierra Foothills area, Bill flies under the radar except among the cognoscenti who all freak out over this incredible syrah. Bill holds his wines back a few years, such that the 2016 is the current release; uncorking it is proof-positive that California syrah can hold its own with the great French appellations like Côte-Rôtie, Cornas, and Hermitage. It's that good. Exceptional wine that should cost three to four times as much as it does, this bottle has it all – structure, elegance, and ageability. Buy a case if you can, and revisit it every few years or so as it is one of the finest syrahs I've ever tasted from the U.S. Thank you, Bill!