As the sun goes down in San Francisco, the wild side of the California Academy of Sciences comes out at NightLife – where creatures and cocktails collide! Vibrant neon lights illuminate, music pumps from the speakers, and an assortment of boozy beverages are available at these 21+ Thursday evening events. Discover how this golden state gem is transformed in the darkness: you can explore its spectacular indoor rainforest, catch a glimpse of the stars and galaxies from the planetarium, and witness the spectacle of science under the glow of neon lights, cocktail in hand!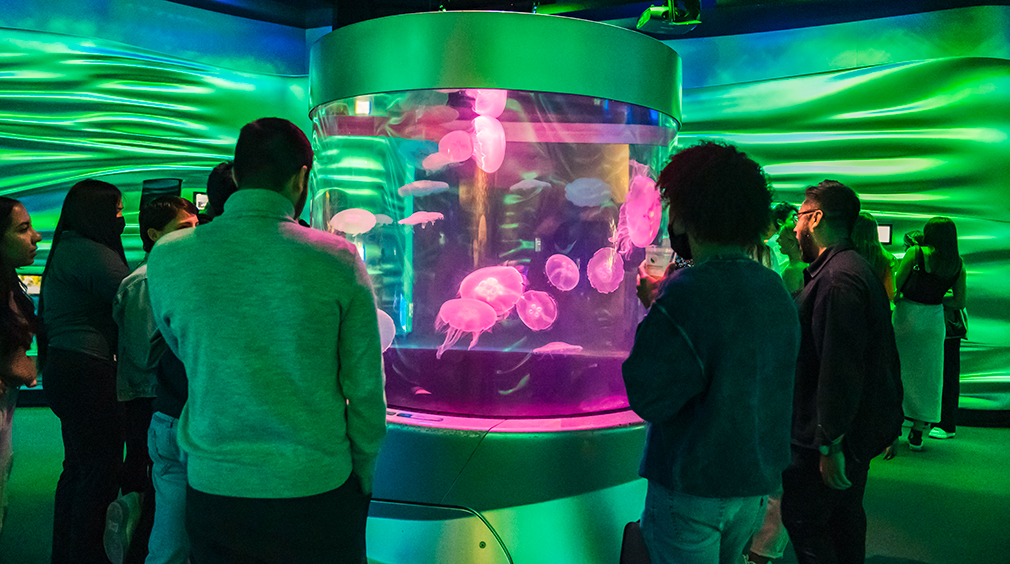 Nightlife Events
Joining in on the nocturnal fun at the museum makes for a lively evening, especially because each week at NightLife is unique! This summer, The California Academy of Sciences welcomes you to kick off San Francisco Pride by "celebrating love, acceptance, and the power to be unapologetically yourself" at Pride NightLife on June 22nd, or join in on June 29th to hear how "scientists push the boundaries of the binary to create change and expand inclusion" at the Says Who? Vol. 3 Gender event. With new NightLife themes each week, there's something for everyone to discover!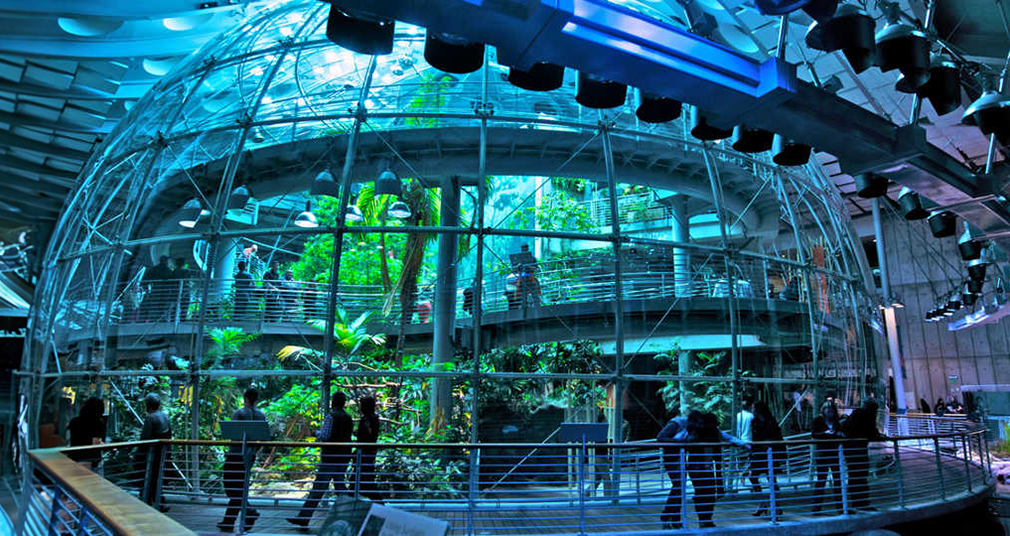 Osher Rainforest
One of the most captivating exhibits is the Osher Rainforest: a massive dome inside the museum, which is the largest of its kind in the world. Home to a variety of tropical flora and fauna, weave your way through the 4 stories of the humid, warm sphere where greenery thrives and rare butterflies soar around you. Glimpse the shimmering cerulean blue wings of a blue morpho butterfly, get up close and personal with poison-dart frogs, and listen to the sweet birdsong as night falls over Golden Gate Park.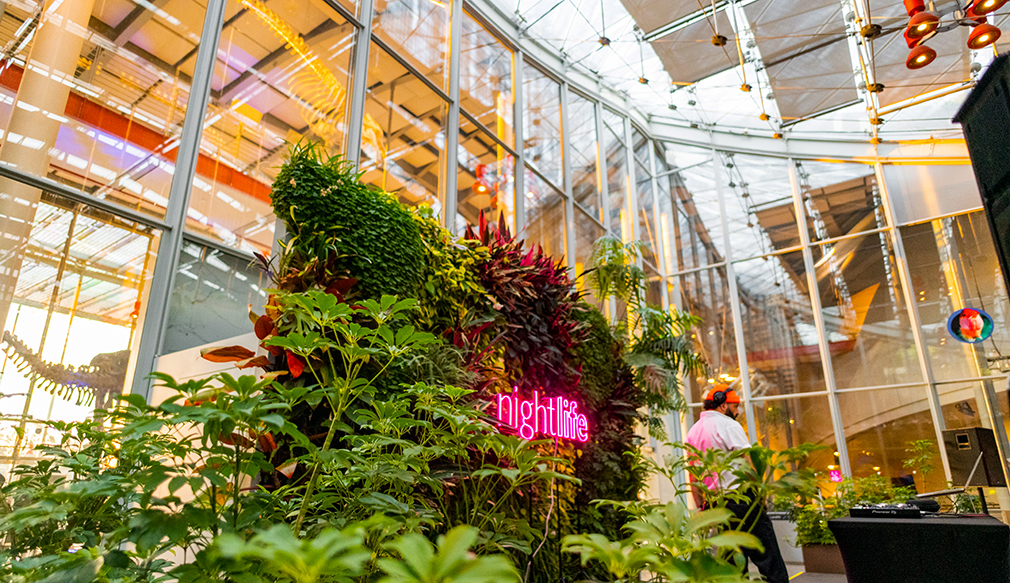 Pump Up the Beat
Speaking of music, every second Thursday from July to October, the renowned museum turns up the volume with a crowd favorite: NightLife LIVE. Each event highlights a unique lineup of music, art, and science, blending genres like hip-hop and bossanova with stunning interactive art. Stroll through the exhibits, like the 25 ft deep Philippine Coral Reef, as you listen to Mellow Sessions' live jazz-inspired melodies. The outdoor summer concert series, transforming the Golden Gate Park museum into a vibrant music venue, is co-presented by Noise Pop and Another Planet in collaboration with Outside Lands.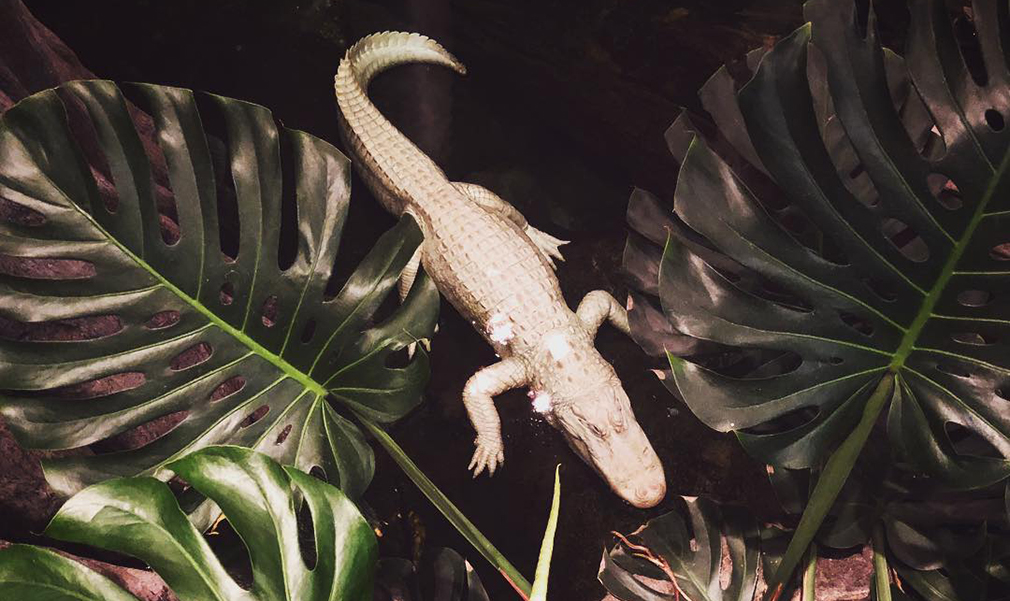 Claude & Other Creatures
Another reason NightLife is a San Francisco must-see: Claude, the albino alligator! This 28-year-old reptile is the eldest of only a dozen albino alligators in the world. At the Cal Academy, Claude is just one of over 60,000 animals on exhibit! With his very own swamp, he enjoys the spotlight and King Crab feasts, all the while educating visitors about the lush natural landscapes of the Southeastern United States. Discover what makes the Academy of Sciences so extraordinary, from the depths of its coral reef exhibit to stargazing from the living roof, all while building community, admiring creatures, and sipping cocktails at Nightlife!