Still, I was determined not to be bugged by the idea of doing lunch at the new Coalo Valley Farms—an indoor, organic cricket farming system located in a warehouse district near the Van Nuys Airport. Even if crickets make you feel a little antsy, it's impossible to feel intimidated when greeted by the eager millennials behind Coalo Valley Farms. All between the ages of 23 and 25, the Coalo team represents a bright segment of their generation more interested in feeding the world than cashing in on the newest app.
The Latin word "coalo" means "to sustain/nourish together," and that's the goal of this "farm" that houses a growing population of between 100,000 and 150,000 crickets. Opened in 2015, the enterprise is dedicated to leading "the protein revolution into the next millennium" through cricket-based protein.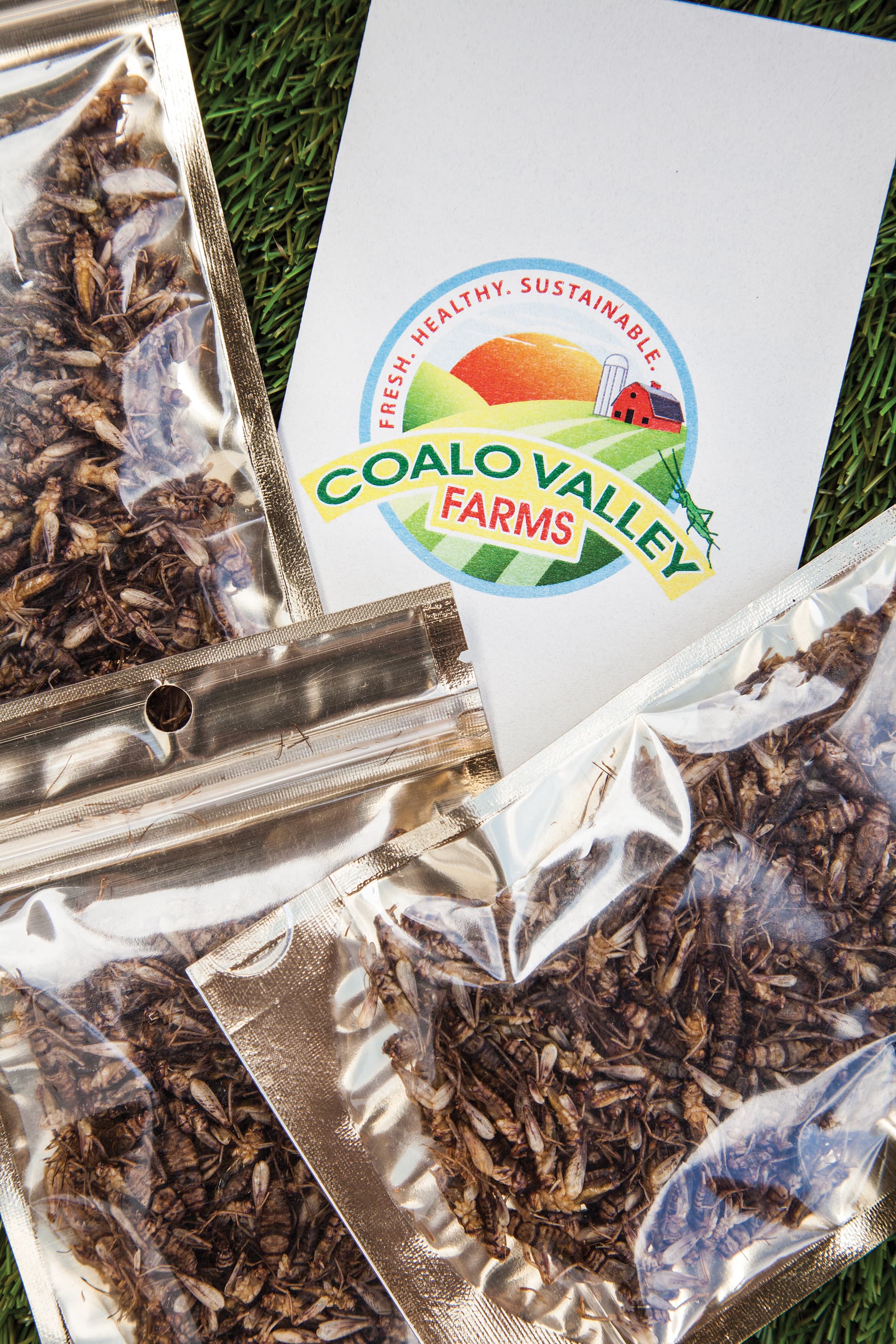 On their website bios, the proprietors list nicknames that sound like characters from a surfer movie, or maybe a new version of Animal House: Elliot "Big Dog" Mermel; Peter "Mama Bear" Markoe; Lucas "Gas Pedal" Harrison; and Nathan "Nighthawk" Snow. The guys—all from the East Coast—share an apartment in Marina Del Rey so they can remain cricket-centric 24/7. However, their communal lifestyle and those goofy monikers belie a serious, well-educated group with specialties in biology, zoology, health care and business.
The business was founded by Elliot, 25, a graduate of Maine's Colby College who recently completed his master's degree in health sciences in Stockholm, Sweden. After applying for a few jobs in the pharmaceutical business, he quickly decided bureaucracy was not for him.
"I didn't want to be sitting at a desk doing Excel spreadsheets for reasons I couldn't explain," he says. "It's been a while since there's been a startup where you get some young blood into a new industry, which is actually the oldest industry: agriculture."

Adds Elliot, "My parents thought I was crazy at first. But I did my due diligence. If everything didn't work out, we were young enough to bounce back."
Elliot reached out to his former Colby roommate, Peter, 25, an English major—a degree he jokes left him "remarkably free" to try something different. They have since been joined by 23-year-old Lucas, also a Colby College grad (biology, with special research in turtles, toads, bats and dung beetles) and Nate, who hails from Vermont and is taking a break from the University of Maine-Farmington, where he studies outdoor recreation business administration.
Nate sees insect protein as part of the answer to California's drought problems. "There's really no other solution," he says.
According to company literature, it takes 15.8 gallons of water to produce one gram of beef protein, compared with .8 gallons to produce the same amount of cricket protein.
The farm is not yet selling products but has plans to produce everything from plant fertilizer to cricket protein bars that might serve disaster areas. The main product will be a cricket protein powder that can be added to smoothies or almost any recipe. The guys say the product is so protein-rich, you need only about a teaspoon to replace a tablespoon of whey.
The team avoids calling it "cricket flour" because that implies a substance that will rise—like wheat flour—when mixed with yeast or baking powder. They say that makes about as much sense as expecting another animal protein such as beef to rise with yeast. Eventually they hope to mix pure cricket powder with gluten-free flour to make a bake-able product.
The suggestion Coalo makes is to have cricket products supplement, not replace, other protein sources—animal or plant. "It too often goes to all or nothing, whether you are a meat eater, a vegan or whatever," Peter says. They are all, by the way, omnivores.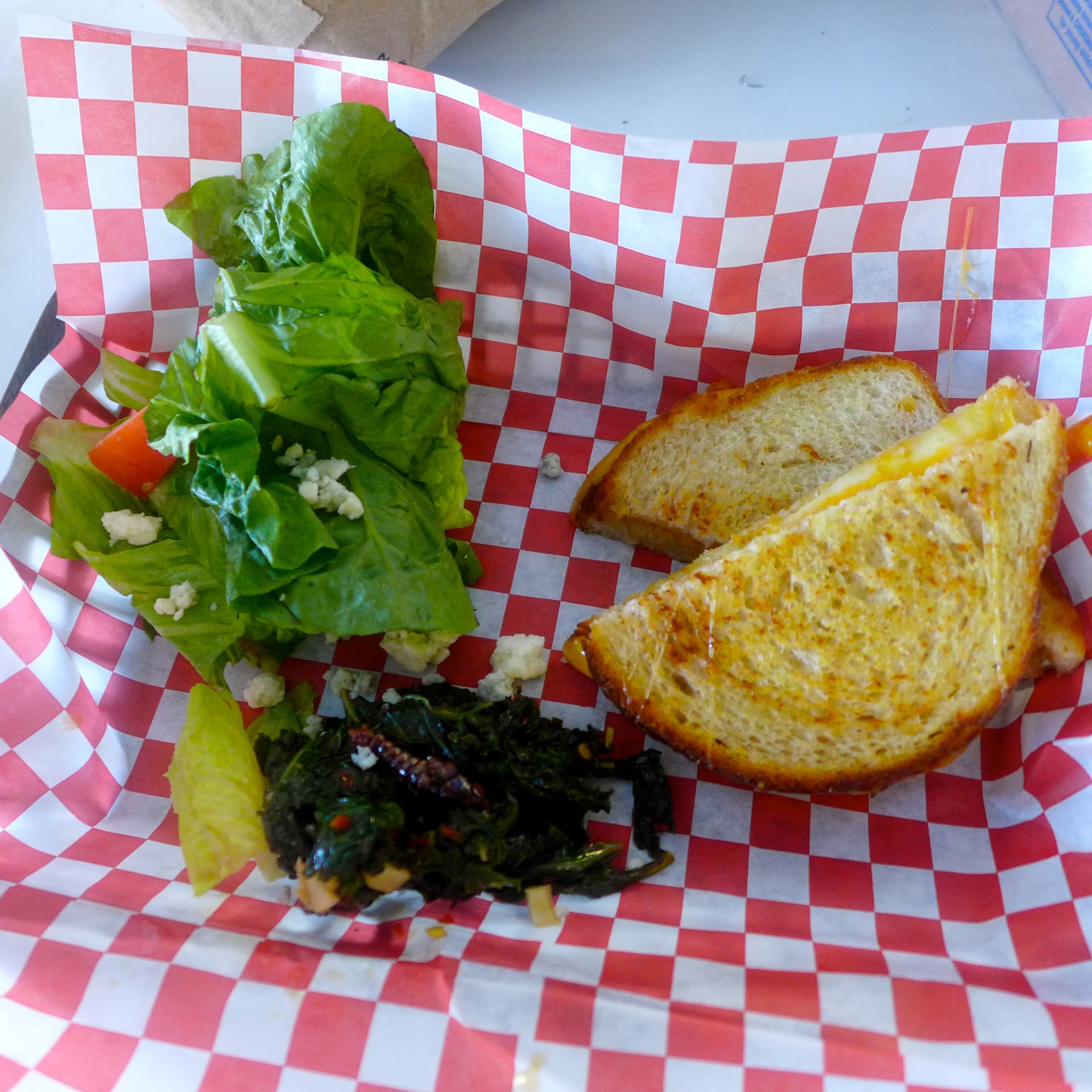 Peter adds that a global vegan goal may not be realistic. "The whole world could live on plants—if we had like 10 planets, times the water it would take to grow all the plants you want to feed us," he points out. "There are just so many insects out there. The closest thing to you is to reach out and catch an insect."
They chose LA because of its cricket-friendly warm climate, forward-thinking residents, and the area's large Asians and Latin American populations—cultures that are already using insect protein. Several local restaurants are already part of the wave, including cricket (or grasshopper) dishes on the menu. Among them: Studio City's Cocina Condesa Mexican eatery, which serves a "guacamole loco" topped with spiced mango, Cotija cheese, lime and toasted crickets.
Says Cocina's former chef M. Elena Vega, "Crickets are a great renewable resource that we Americans haven't tapped into. It's a great source of protein and has been used by my ancestors since Aztec and Mayan times. It's just getting the right marketing and getting our communities thinking differently about eating 'bugs.'"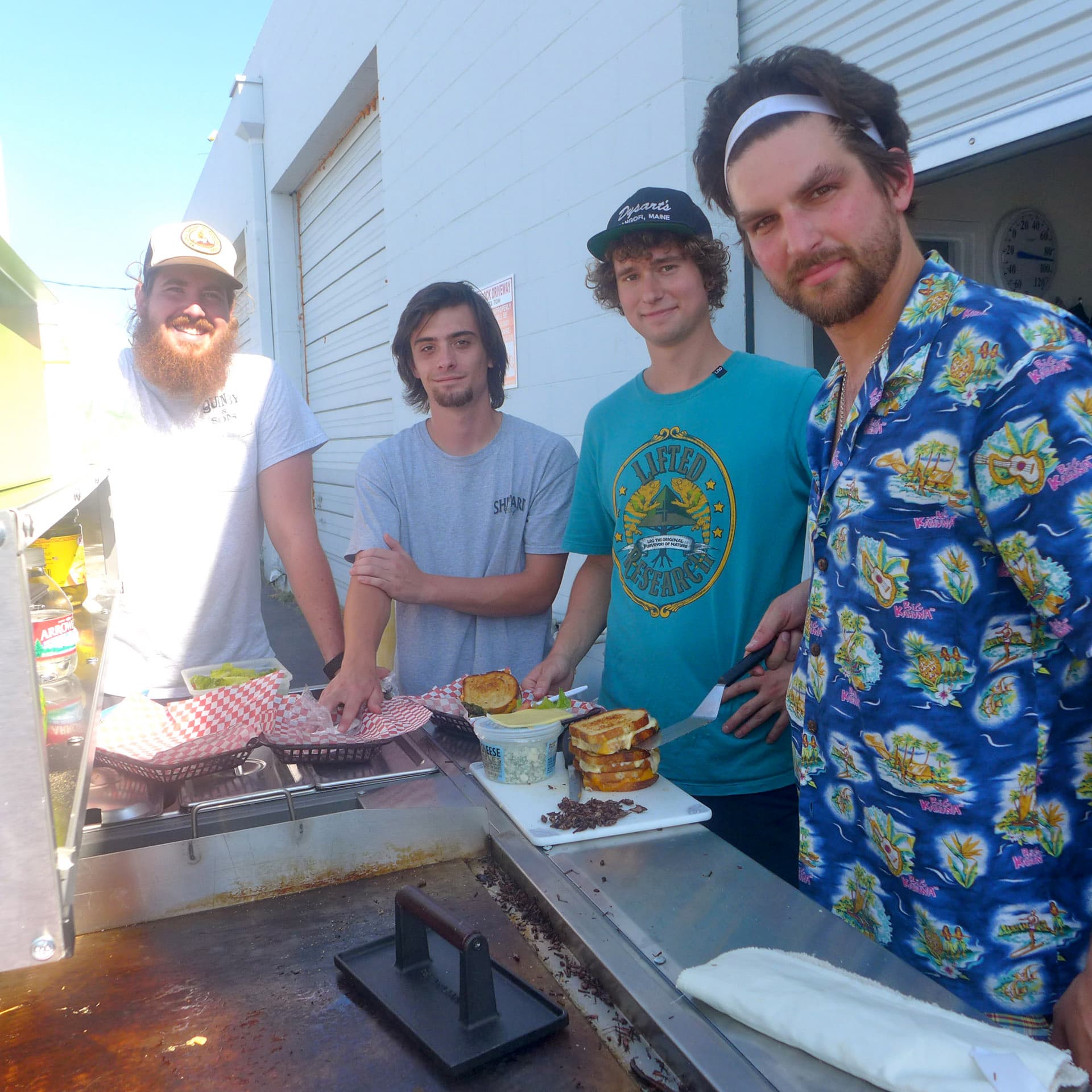 Coalo is not the first to explore introducing insect protein to the American diet. San Francisco's Bitty Foods sells a cricket-based baking flour (including cassava, coconut and other ingredients) for $20 a pound, as well as cricket cookies for $10 a bag. Founded in 2014, Big Cricket Farms of Ohio claims to be "the first urban cricket farm in America devoted exclusively to raising human-grade entomophagical products."
Instead of forcing the uninitiated to accept a plate of leggy whole crickets instead of a Fatburger, the guys hope to market "sustainable junk food" that mixes crickets into, say, Chex Mix, using the same salty-spicy flavors you might find on today's chips or popcorn. To offset "bug" aversion, Coalo plans to set up at farmers markets to offer tastes.
But back to lunch: After a tour of the facility's cricket nurseries and aquaponic gardens (indoors to avoid pollution), the guys fired up the outdoor grill and Elliot wielded his spatula over a skillet of crickets, previously deep-fried in olive oil. I tasted a single cricket from the skillet—glad that hot seasoning distracted from anything creepy-crawly about taste or texture.
Toasted crickets also melted without much taste into grilled cheese. Diced crickets played a more visual role in kale sautéed with garlic, sea salt, crushed red pepper, as well as on a lettuce salad. But even if you're not yet ready to dive into a dish of crickets, it's encouraging to discover that a painless, minor diet change has the potential to improve the world.