From the valleys and desert to an island off the gorgeous Pacific coast, Driftward photographers capture the beauty and culture of California from an uncommon perspective. With a story behind every shot, they spark conversation or reflection when added to a home or office wall. Here, we showcase five pieces from a handful of photographers, each reflecting their artistic ethos and signature style.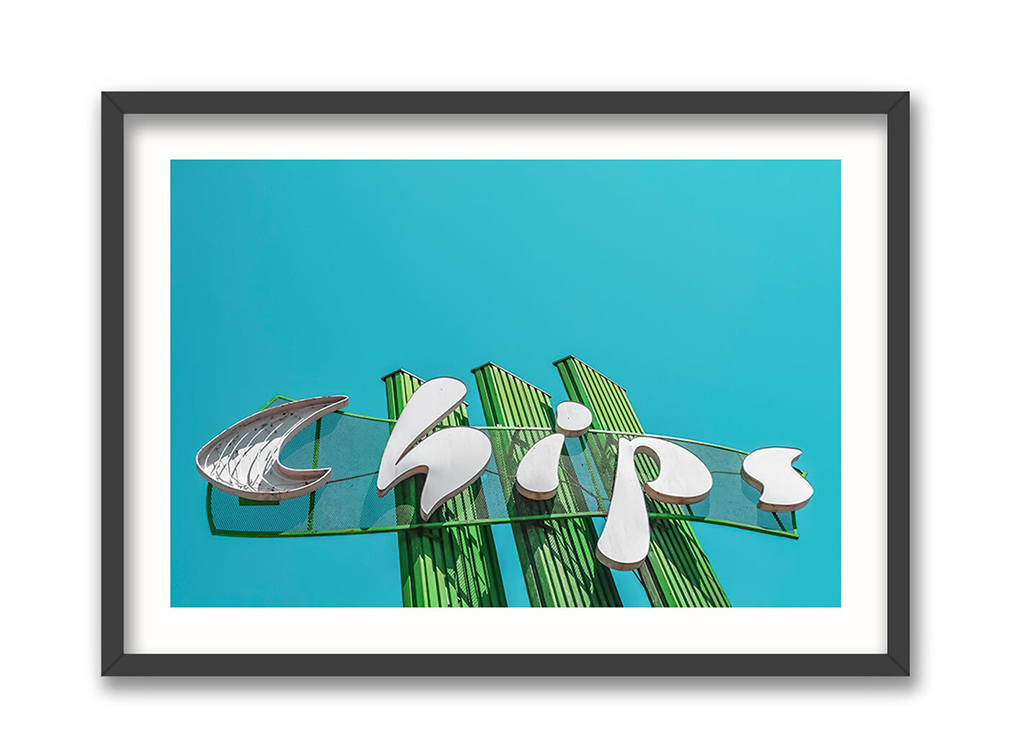 Carlos Vargas
Googie coffee shops draw the viewer in with characteristics like exaggerated rooflines, tall windows and eye-catching signage. All have some, and some have all. Chips, on Hawthorne Boulevard in Hawthorne, California, has it all—especially the signage. Completed in 1957, Chips is a Googie treasure that has been in continuous operation since its opening. The sign's five steel mesh drums, each holding a letter to spell out "Chips," are angled so they appear to shift and turn toward you as you drive past.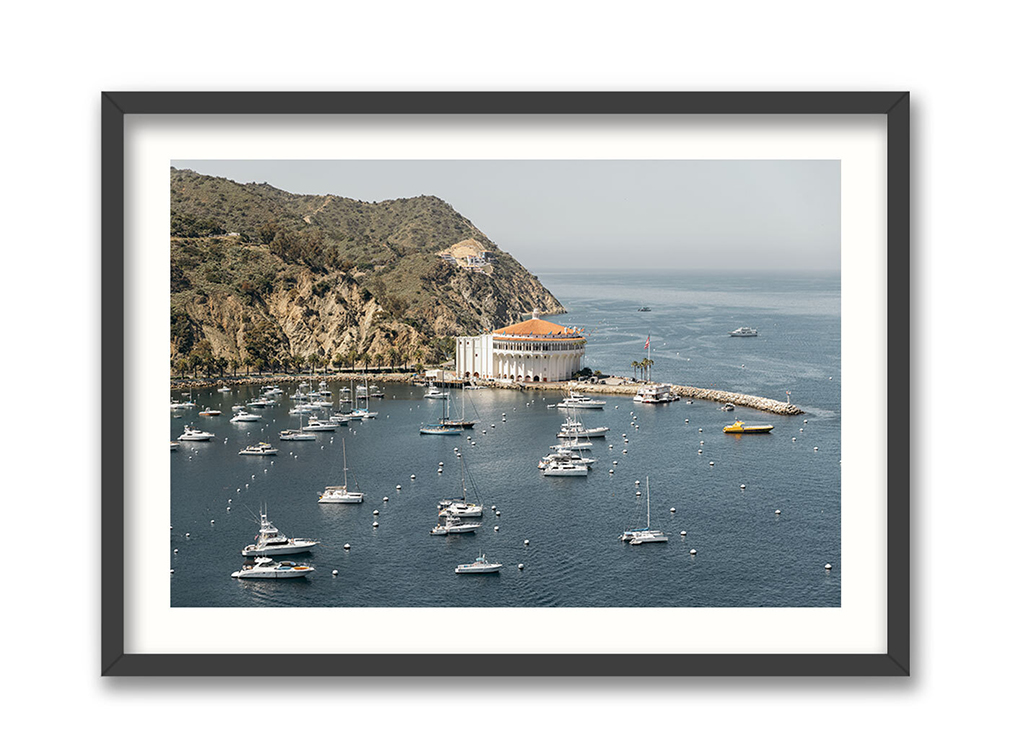 Sharon Williams
Just 20-something miles from Los Angeles—yet far from the hustle and bustle of the big city—Catalina invites visitors and locals alike to indulge in the charms of a slower pace of life. The entry point to the island is Avalon Harbor, a picturesque inlet teeming with boats bobbing under a blue sky. The Catalina Casino, a recognizable landmark since 1929, offers a warm welcome from nearby. "My passion for landscape and fine art photography grew from taking my son on trips and documenting them," Sharon says. "During this vacation, we puttered up the hill in a golf cart and sat for a while at the overlook—watching the boats go in and out of the harbor." Her son, Bode, shares a passion for photography with his mom and often suggests artistic compositions of the island scenery. "It's one of his favorite places to go," she says, "and looking at this shot reminds me of the enjoyment we both share when exploring and enjoying Catalina."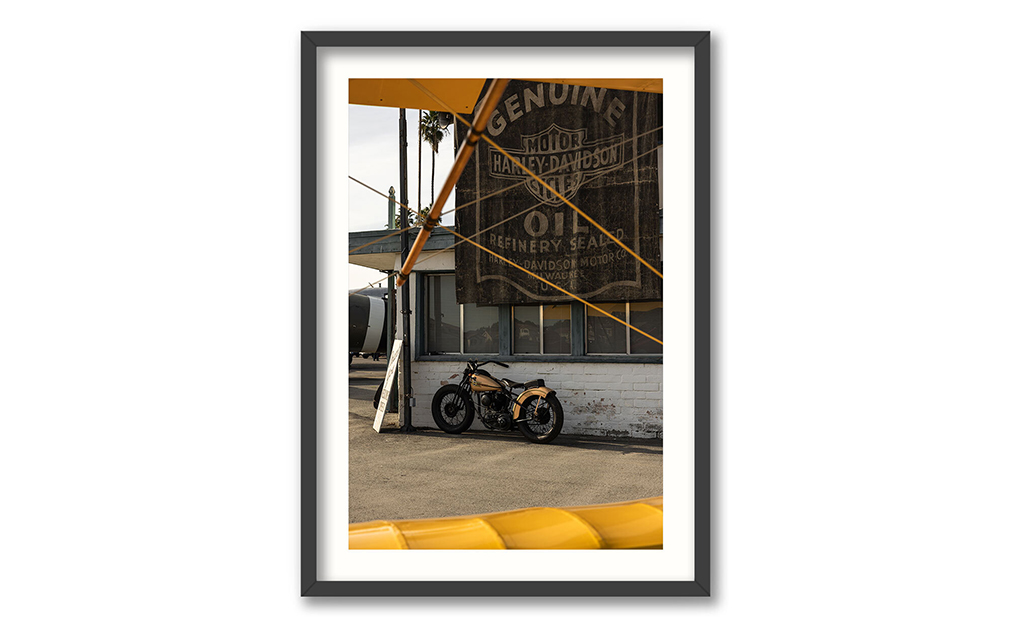 Nick Bondarev
Photographer Nick Bondarev is an adventurer at heart and a motorcycle enthusiast by choice. As a young boy, he would see pictures of motorcycles online and dream of experiencing one. Once he began riding them, he never turned back. While Nick traveled to work on commercial projects in some of the most beautiful locations on the planet, motorcycles were a way to interact with nature and the environment. In the more rural areas he visited, they were sometimes the only mode of transportation available. "I always enjoy the out-of-the-box feeling—the wind, the smells, the freedom," he says. "It makes you feel alive." Nick grabbed this behind-the-scenes shot while working on a Harley-Davidson advertisement at Flabob Airport in Jurupa Valley. "I spotted this Knucklehead in the rays of the California sun right next to vintage aircraft, and saved the moment," he says. Knucklehead nostalgia runs high for lovers of the biking lifestyle—there's nothing more quintessential than a classic Harley. This print will add style to any room and remind those who see it to follow their dreams.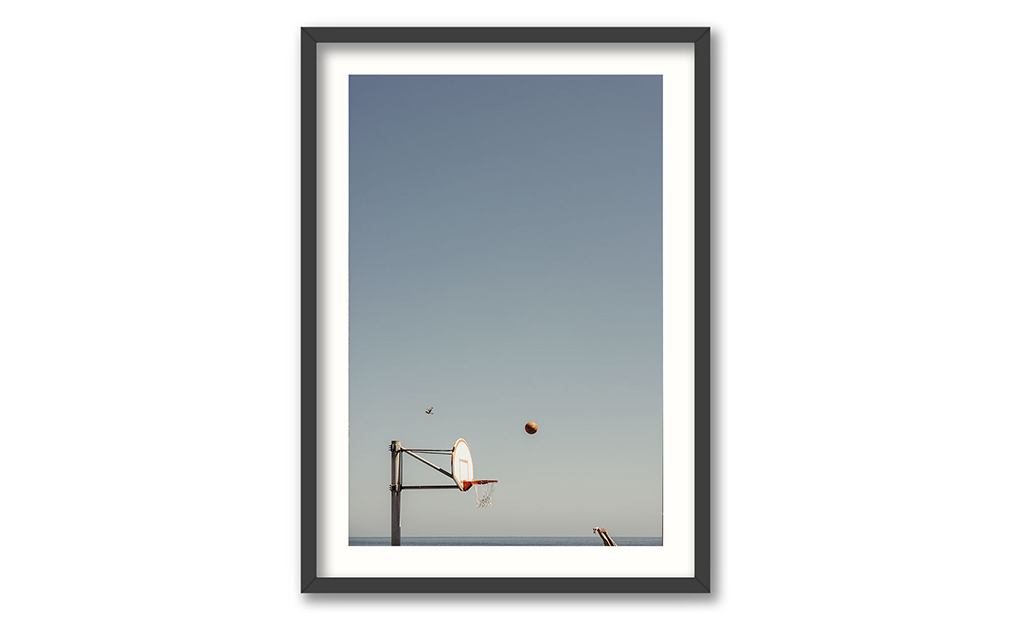 Sharon Williams
California artist Sharon Williams embarked on her photography career midlife. "I've always had a tinge of regret that I didn't explore it sooner," she shares. But she has learned to use that reflection as gentle inspiration to try new things that call to her. That's how her photo collections began. Sharon captured this image as she was wandering around Laguna's Main Beach—a place where Michael Jordan and other NBA players have been seen shooting hoops at the scenic basketball court. She hopes this print inspires in viewers the willingness to try whatever opportunities life offers.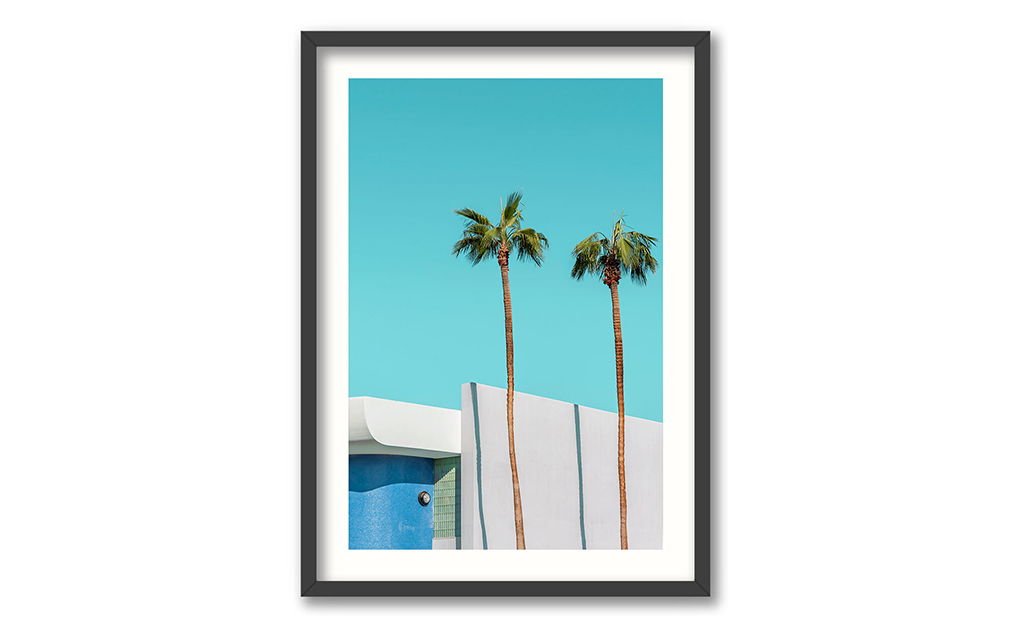 Carlos Vargas
When the City National Bank building in Palm Springs was completed in 1958, it was proclaimed to be "one of the most dramatic structures to rise in Southern California." It was designed by Victor Gruen and Associates with an integration of parking and banking intended to make the bank visible and easily accessible to passing traffic. The rich adornment of blue glass mosaic tile and the organic curvilinear form suggest the influence of a Le Corbusier chapel in Ronchamp, France.