If the subject is real and evocative, it inspires Sharon Williams to look through her lens. The self-taught San Clemente-based artist worked for years as a wardrobe stylist for celebrities, Fortune 100 companies, and editorial publications before pursuing professional photography. "I decided to pick up a camera and discovered my love of being behind the lens, finding and creating images myself," she says. "I sometimes wonder what took me so long to find this path."
Sharon is passionate about landscape and fine art photography and also shoots projects for interior designers. She particularly enjoys spending time outdoors—appreciating the beauty of nature and indulging in road trips with her young son to some of the most beautiful places in the West. An adventurer at heart, Sharon strives to create imagery that inspires connection.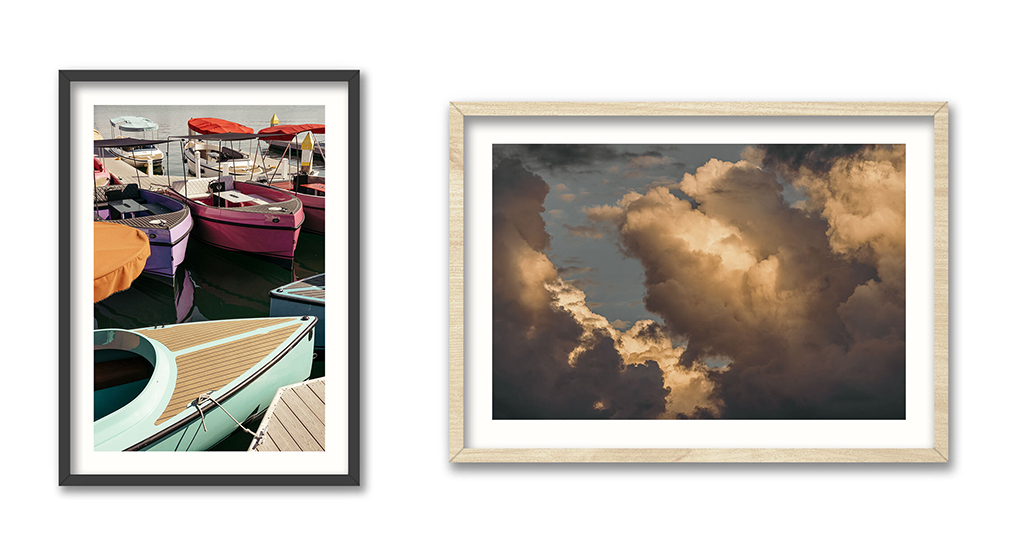 We caught up with Sharon to discuss her artistic approach to photography, and why she chooses California as both home and subject.
Tell us about how you got started with fine art photography.
After almost two decades working on still photography sets as a wardrobe stylist, I decided to pick up a camera myself. I fell in love with the process of being present and finding images and was immediately drawn by my desire to get better at the craft.
How has your artistic process evolved since then?
I still have the same desire to get better and love the process of finding images, but I'm much further along technically, so I enjoy finding new ways to use the medium and all the equipment like tools and a canvas.
What are you striving to capture in your images? A particular mood, feeling, the essence of a place, etc.?
When I'm looking for a composition to make, I'm usually aware of the light first, then it's the subtleties that convey a location or a moment. I'm big on composition, so sometimes I'll take a number of images and continually move and adjust to have options, then I decide on the best composition while reviewing.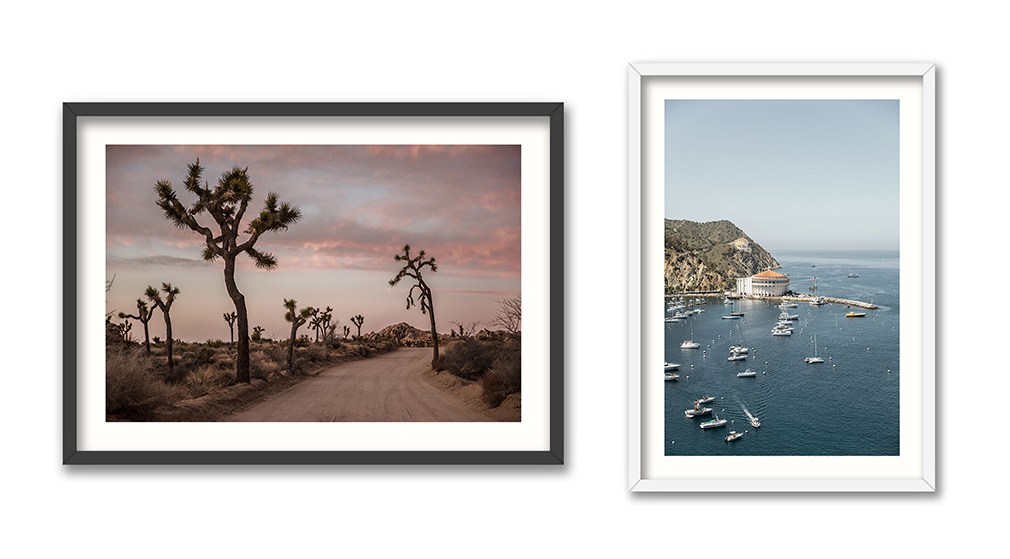 California is featured prominently in your work. What is it that you love most about taking photos here?
I'm a Southern California native so it's the place I know best, but it can also be the most difficult to capture because it's so familiar. The familiarity can present as mundane, which is just a funny mind trick. But I know this and I love the challenge of finding a new way to see the familiar. I love the feeling of finding a new and interesting image at a place I've been to a hundred times, as it's never easy but it's wonderfully surprising.
What's your favorite destination to shoot in California?
I just finished a new collection of Dana Point, and I was surprised at how much of that part of the California coast lead to great story-filled images. From Capistrano Beach to Doheny, to the Harbor area, Strands, and Salt Creek, there were so many different visually distinct areas to capture.
Describe your perfect California day for us. Where are you waking up, eating, hanging out? What activities are on the agenda?
It would be a spring day, waking up early in Mammoth and going for a quick snowboarding session. Then a hike to an alpine lake and waterfall, followed by a soak in a hot spring—knowing that tomorrow I'd have a beautiful drive, stopping along the way to wander through Alabama Hills before getting home to San Clemente to catch the sunset and a mellow surf session.
How would you describe your particular approach to capturing California in photographs?
It has evolved a bit now that my work has become how I support myself and my son, but when it all boils down, it's really just about picking a place and showing up. Sometimes that's the hardest part but it if I just start paying attention and shooting, I usually find something that draws my attention.
What's on your bucket list of places to photograph in California?
Channel Islands National Park. If you know, you know.
An impossible question, but still: What's your favorite image you've captured, and why?
I love all my children equally. But really, I have a few favorite images but each for different reasons. If I had to choose one, it would be "Take the Shot," which is a Driftward image. It encompasses a lot of what I talk about when referring to the work and the journey around it.
The image was really a practice of just showing up and paying attention. I went to Main Beach in Laguna that day as I had been working on a Laguna Collection.
I spent many a summer at Main Beach, so it was very familiar and, dare I say, boring. I have seen a million photos of the main lifeguard tower so I was looking for something else. The basketball courts are a mainstay, and as I pulled back for a wider view, I saw the shot. The rest was just kind of lucky—a right place, right time sort of thing, mixed with a little patience. When I look at the image now, it reminds me of two important reminders in life: the first being to just show up. The second is to take the shot. There is a Wayne Gretzky quote I love: "You miss 100 percent of the shots you don't take." So, TAKE THE SHOT! I have to tell myself this often and it's the little push I sometimes need to get out of my comfort zone.
What tips can you share for amateur photographers to help step up their game?
Shoot as much as you can and also shoot lots of different sorts of subjects. Then review your images, looking at what works and what doesn't and where you can grow. You will learn from all of them and it will help you find what moves you along in your journey.
Click below for more of Sharon's photography.