It's a Friday morning in early October, and Laidrey coffee house in Tarzana is abuzz. Just a few miles from where Ann Dunning (née Murray) grew up in Woodland Hills, she sips a honey latte and contemplates how her Chilean ancestry and immigrant experience helped spark a roller coaster of events the past few years, culminating with her founding a clean, plant-based beauty company aimed at Latinas.
After graduating from UCLA, then USC with a master's degree in strategic public relations, Ann landed in Silicon Valley, where she worked with mega brands like Myspace, YouTube and Waze amid the boom of social media. Within a few years, she was supporting Black and Latinx start-up founders as an angel investor. Many of the start-ups were beauty companies striving to expand inclusivity in the market.
Around the same time, Ann was in the middle of a challenging fertility journey. When she began the IVF process, her doctors warned her off deodorant and beauty products with fragrance, because they contain ingredients believed to hinder egg transfers. Shocked, Ann kicked off a self-motivated research project. Among her discoveries: Latinas outspend their counterparts in the beauty market. Latinas also have higher levels of problematic substances (such as phthalates, considered disruptive to the endocrine system) in their bloodstream. And researchers have correlated some of these ingredients with fertility struggles and diseases such as diabetes and cancer. Ann also discovered that the beauty industry is largely unregulated.
There was a visible hole in a market, and Ann was impassioned.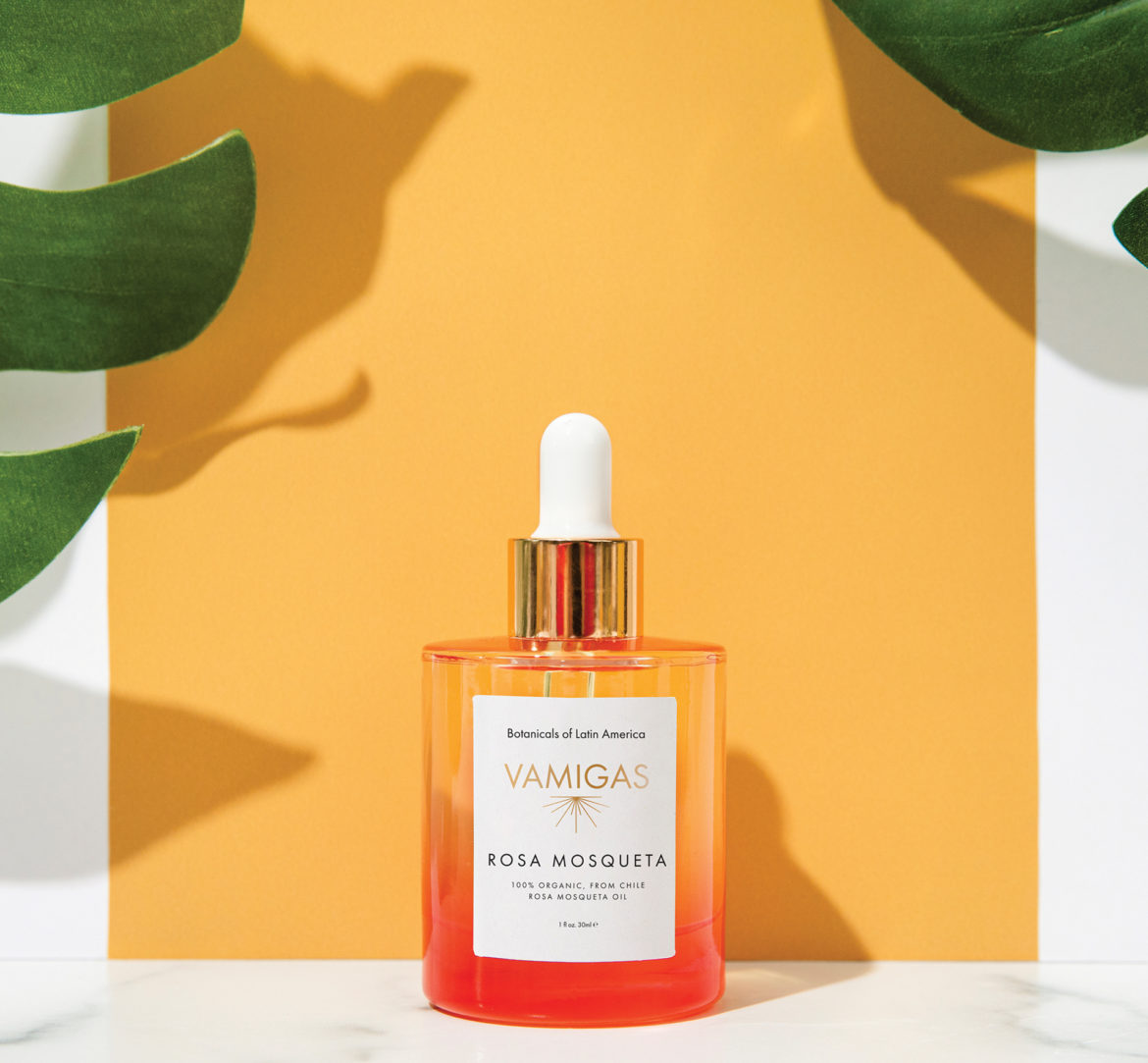 There was no clean beauty brand that was authentic and outwardly speaking to the Latina community, despite our spending power," she says, "and there was no clean beauty brand that understood how different we all are, how three-dimensional, and that didn't lump us all together."
She partnered with her friend and fellow angel investor Christina Kelmon, whom Ann jokingly refers to as "the Steve Jobs of beauty." Christina had already been down this path, having founded beauty company Belle en Argent. The duo aspired to bring clean beauty to Latinas and beyond, and they'd make it relatable and accessible, in both their marketing story and price point.
Thus Vamigas was born—a clean beauty brand with vegan, cruelty-free products made with vitamin-packed organic ingredients harvested from the Andes mountains and other Latin American locales. The brand's cornerstone product is Rosa Mosqueta oil ($20), made with a single ingredient—organic Chilean rosehip—and good for reducing hyperpigmentation and fine lines. Another customer favorite is the moisturizing Luz De Sur face oil ($25), made with just eight ingredients, including acai berry, prickly pear and papaya.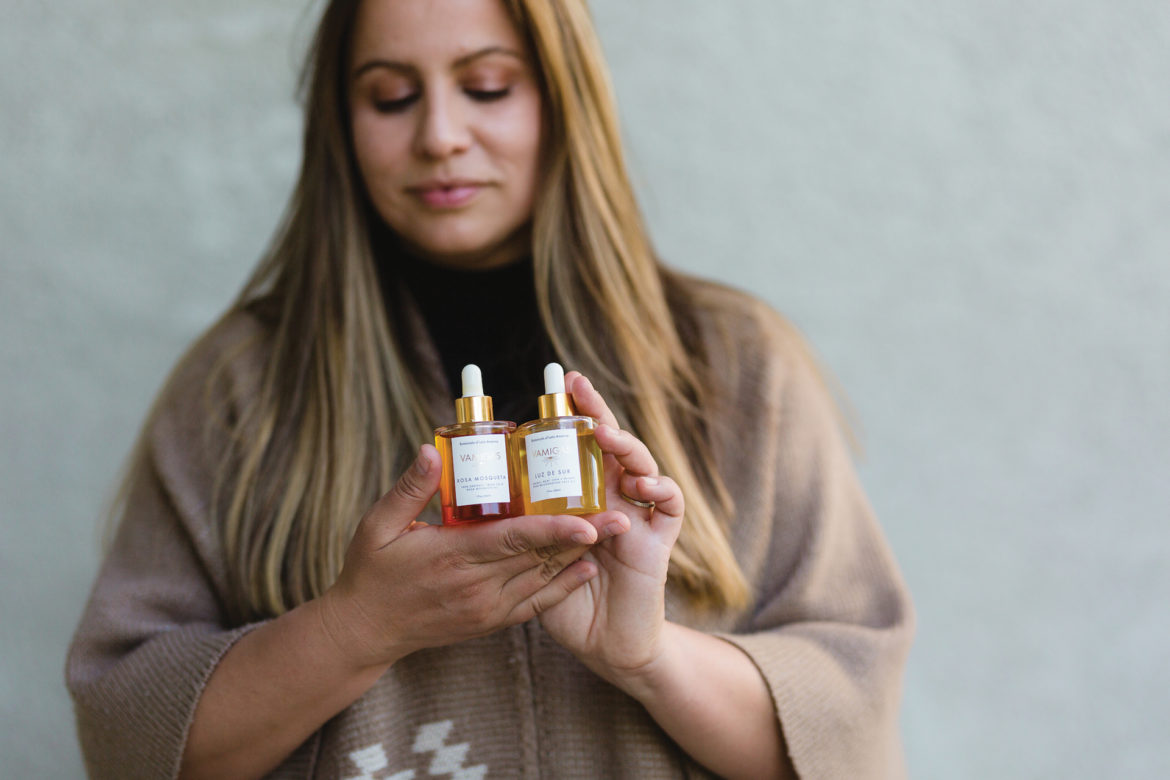 Vamigas officially launched in the summer of 2021, and thus far, it's been a stellar debut. Nordstrom's beauty department was the first to carry Vamigas. Then came Anthropologie, Thrive Market and e-commerce site Thirteen Lune. According to Ann, Whole Foods will begin selling the brand early next year.
The entprepreneur's sense of pride is palpable. Vamigas isn't even two years old yet, but Ann believes it's breaking barriers, targeting a community that has largely felt marginalized in the past. She remembers thinking that she was "weird," as a student at Portola Middle School in Tarzana and Taft High School in Woodland Hills. Looking back, she believes her sense of aloneness stemmed from her experiences as an immigrant.
"I think we were the only Latinx family in Woodland Hills at the time," she says. "My family immigrated here in 1998—my parents first, then me the following year—for more opportunities, and because the Valley was, and still is, such a beautiful place to live. I didn't speak English until a few years later. I was different, sure, but as a child I never knew why."
A few years ago, Ann moved to Temecula with her husband and young daughter. She loves that they can visit her parents, who are still in Woodland Hills, with ease. And as she reflects on the trajectory of Vamigas, she's buoyed at the thought of her daughter one day feeling included.
"She'll go down the aisles in Target and she'll be like, 'Oh, that brand speaks to me.' She will feel like she belongs here, which maybe I didn't when I was little. She'll feel more welcomed, more at home."