Curated by Artistic Director Neville Wakefield and Co-Curator Diana Campbell, Desert X, is the recurring international art exhibition, at sites across the Coachella Valley, California. This fourth incarnation of the exhibition is free, open to all and will remain on view through May 7, 2023.
The exhibition will activate the desert landscape through 12 installations by artists from Europe, North America and South Asia, whose poetic and immersive works span sculpture, painting, photography, writing, architecture, design, film, music, performance and choreography, education, and environmental activism.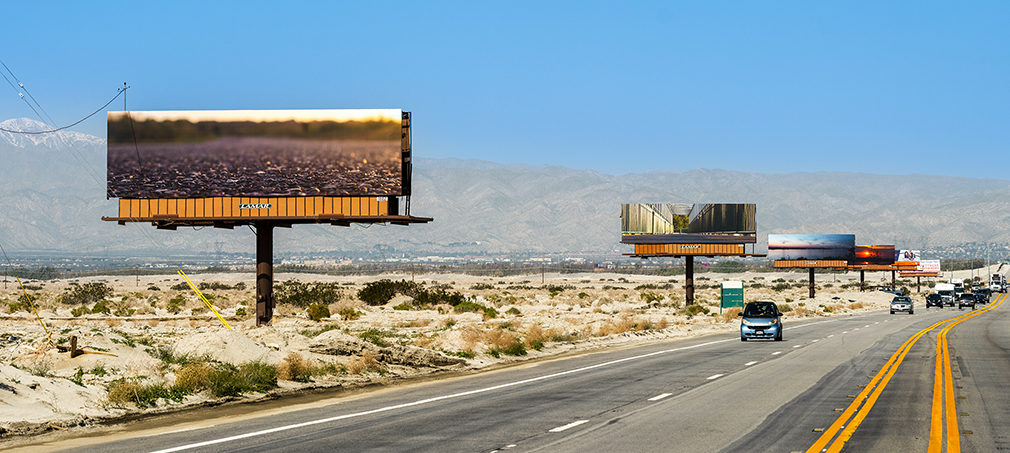 "There's a saying attributed to the Kwakwaka'wakw nation that a place is a story happening many times," says Wakefield. "This idea of place as the multiplicity of stories flowing through it is central to Desert X. Artists are an essential part of this understanding and the ideas they bring to it irrigate our perception of place, nourishing the narratives already there and propagating those that have yet to be told."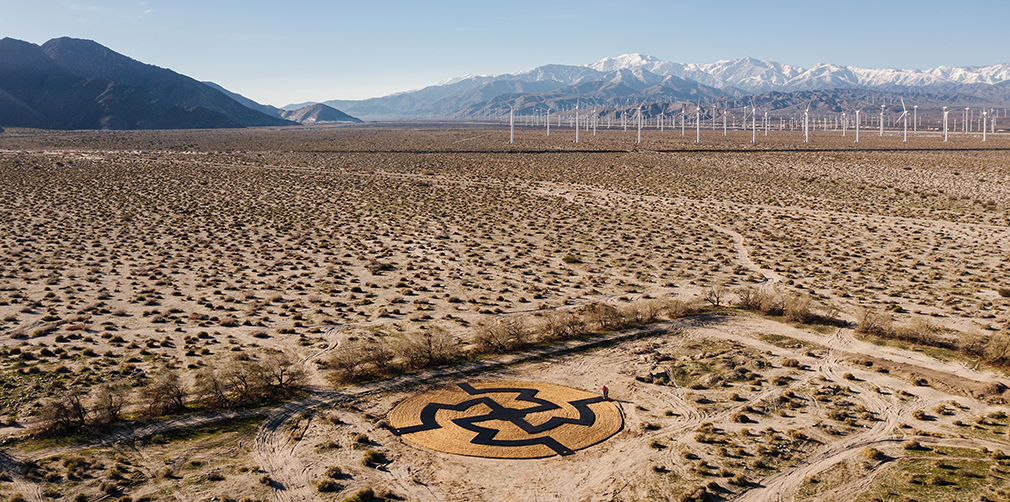 In the exhibition, which builds on social and environmental themes explored in earlier editions, newly-commissioned works make visible, as instruments of self-awareness and devices of wonder, the forces that we exert on the world: how we design our environments, how we live, and the messages we send that reinforce systems that might or might not be beneficial for us. From the local to the global, from schools and roads to global trade routes that define the ebb and flow of goods and many things in between, infrastructure has subsumed creative ways of being that are inconvenient to forces of power.

"Desert X 2023 can be seen as a collection of artistic interventions that make visible how our energy has a transference far beyond what we see just in front of us in our own localities," says Campbell. "From deserts to floodplains, finding, building and developing tools and tactics to shelter our minds and bodies from the harshness of the world outside are essential to survival. In a time of global crisis, many of the artists have created spaces of freedom and possibility, suggesting new ways to build healing cultures of care that embrace and protect (bio)diversity, opening up opportunities for joy and hope anchored in justice. Immersing ourselves in the stories of place also awakens us to its mythologies, whether they be religious texts or oral traditions across multitudes of belief systems that see us creating vessels to escape the flood as well as being cast into the arid wilderness to test the limits of existential and spiritual survival."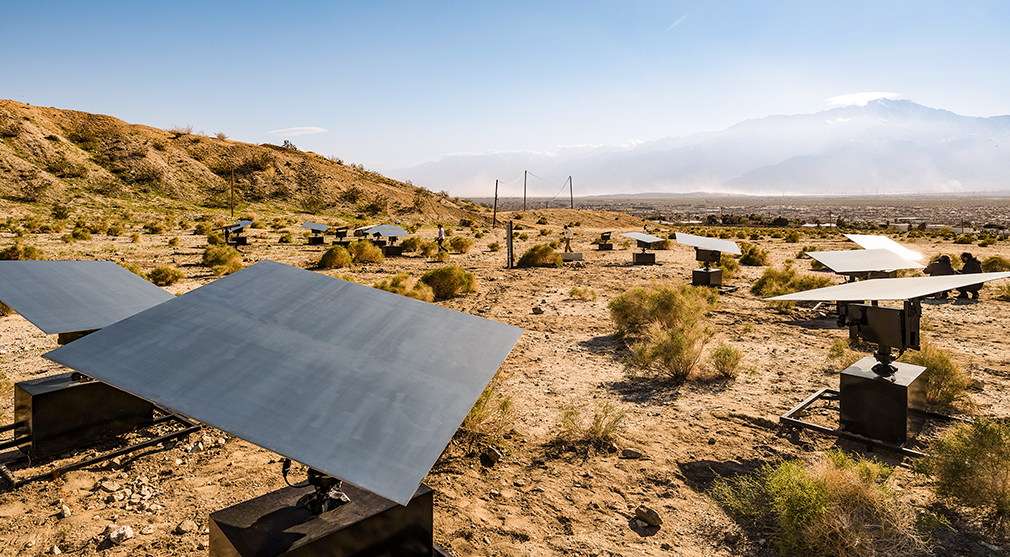 The roster of participating artists includes:
Rana Begum, b. 1977, Bangladesh, based in London
Lauren Bon, b. 1962, USA, based in Los Angele
Gerald Clarke, b. 1967, USA, based in Anza, California
Paloma Contreras Lomas, b. 1991, Mexico, based in Mexico City
Torkwase Dyson, b. 1973, USA, based in Beacon, New York
Mario García Torres, b.1975, Mexico, based in Mexico City
Hylozoic/Desires (Himali Singh Soin, b. 1987, India, based in London and Delhi and David Soin Tappeser, b.1985, Germany, based in London and Delhi)
Matt Johnson, b. 1978, USA, based in Los Angeles
Tyre D. Nichols, b. 1993, USA
Tschabalala Self, b. 1990, USA, based in New York
Marina Tabassum, b. 1968, Bangladesh, based in Dhaka
Héctor Zamora, b. 1974, Mexico, based in Mexico City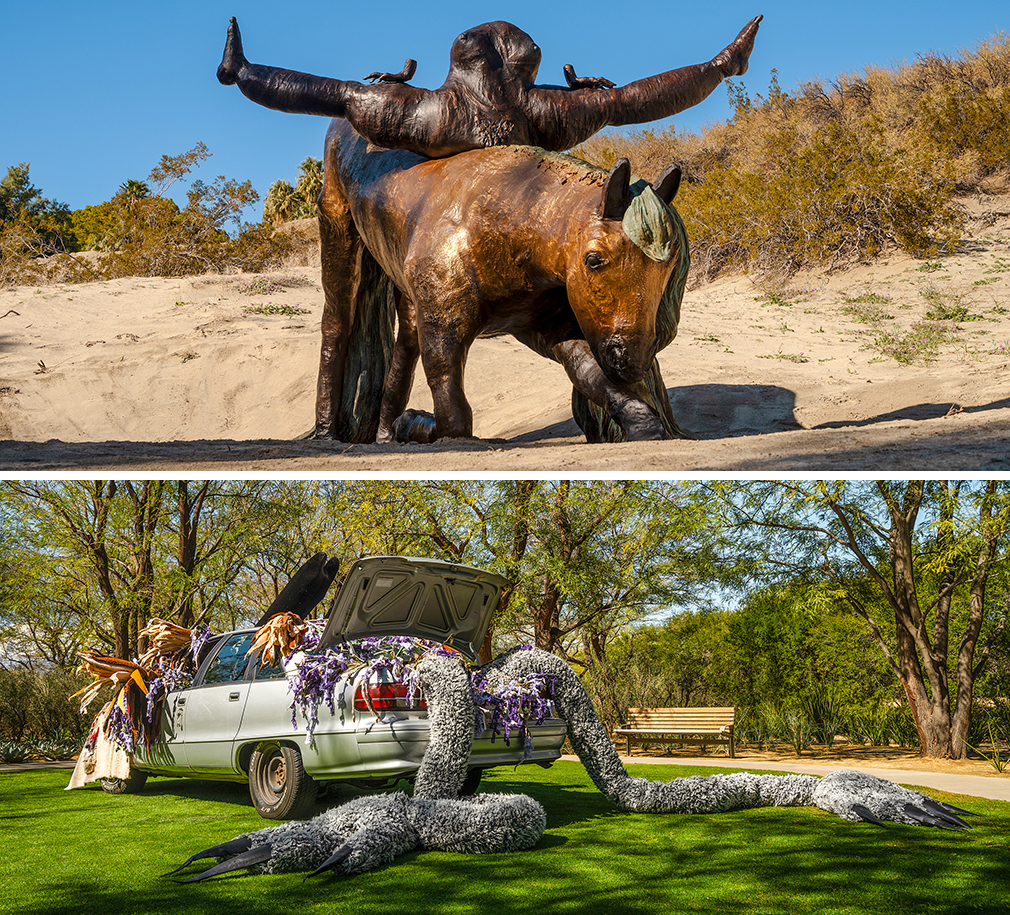 Desert X Visitor Guide and Map
A special Desert X printed program available at the Desert X Hub at the Ace Hotel & Swim Club contains the map and up-to-date information on how to experience the exhibition and its public and education programs. The map of the 2023 installations can also be found online at desertx.org and via the Desert X 2023 app.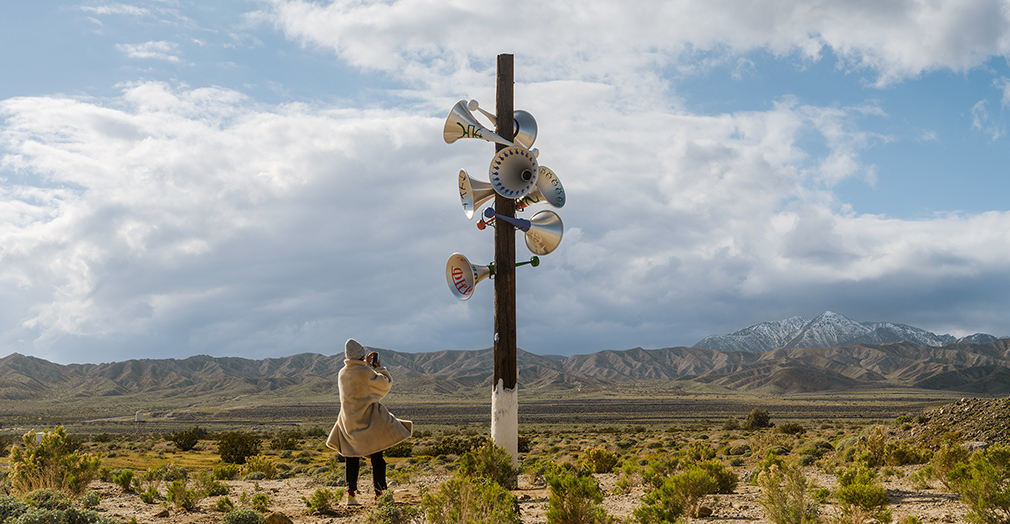 Leave No Trace
Desert X encourages visitors to follow official Leave No Trace guidelines. Plan ahead and prepare, walk on designated paths, dispose of waste properly, leave what you find, respect wildlife, don't smoke, and be considerate of other visitors.
exhibition.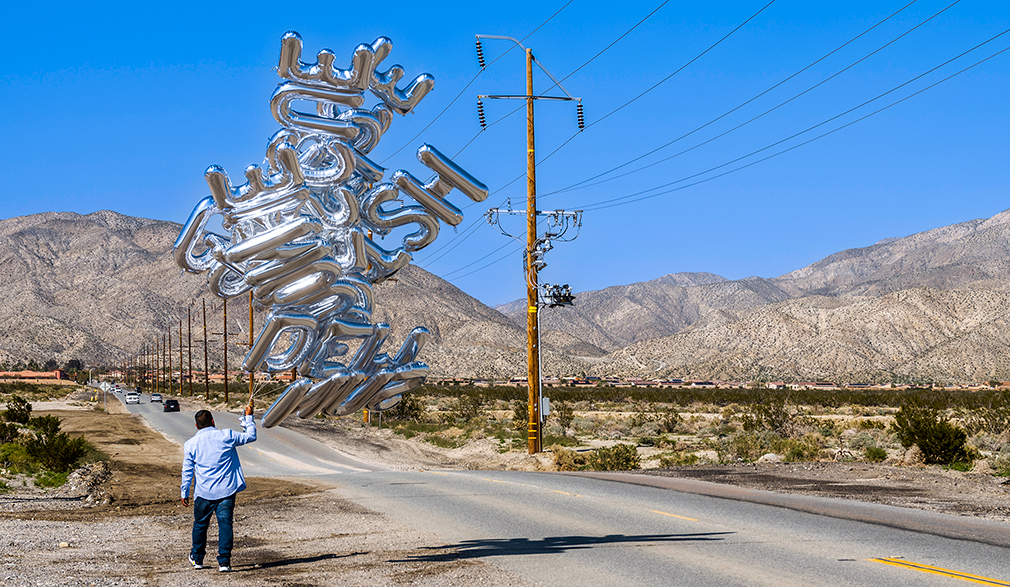 Exhibition Hours
Visiting hours for the installations are usually sunrise to sunset Sunday through Saturday unless otherwise noted.
Guided and Docent-led tours
Desert X docents are at most sites every Saturday from 10 a.m. to noon.
---
For further information and to plan your visit, go to desertx.org.