Walking beneath the towering, ancient coast redwoods is truly an awe-inspiring experience— many of these enchanting giants have been standing for hundreds of years! One of the best places to witness their majesty is at Muir Woods National Monument. Situated among the rolling hills of Mount Tamalpais in Mill Valley, just 30 minutes north of San Francisco, this park makes for a great day trip. Head to the forest, brimming with moss and bracken ferns, to spend a day dwarfed beneath old-growth redwoods, soaking in the coastal fog of Northern California's Muir Woods.
When the 554-acre park was established as a National Monument in 1908, many of the redwoods had been keeping silent watch over this woodland for centuries. Coast redwoods, also known by their scientific name of Sequoia sempervirens, are some of the longest-living organisms in the world, living until they are over 2,000 years old. Most of the coast redwoods at Muir Woods are still relatively young, averaging 600-800 years old. The oldest tree in the park is a sprightly 1,200 years old. For redwoods, with age comes growth; they are considered to be the tallest trees on Earth. The average height of a California redwood is 240 feet, with the tallest measuring in at a whopping 379 feet.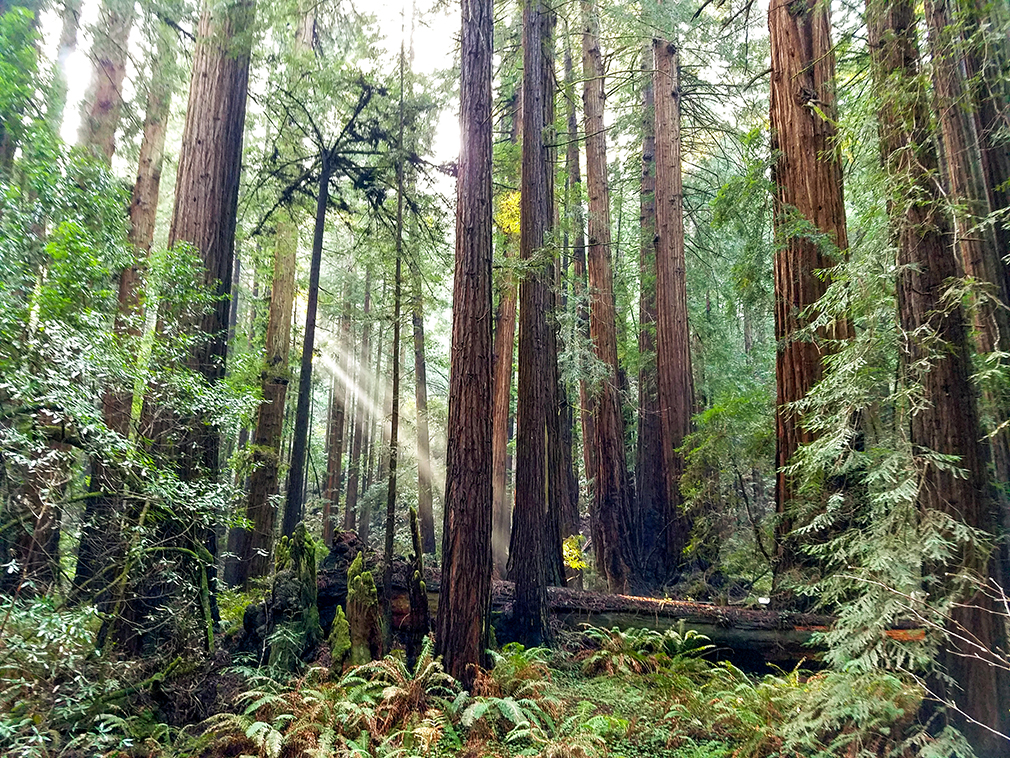 Part of a temperate rainforest that stretches from the Oregon coast down to Santa Cruz, Muir Woods is often cloaked in an ethereal mist due to its proximity to the Pacific Ocean and San Francisco Bay. As the fog rolls in, the forest thrives: the fog provides moisture to many diverse ecosystems within the woods, fostering vigorous plant growth. Observe the natural splendor of Muir Woods for yourself on a hike; we recommend the Fern Creek Loop for first-time visitors. The flourishing forest is a wonder to behold, especially when beams of sunlight pierce through the canopy mist, illuminating the forest.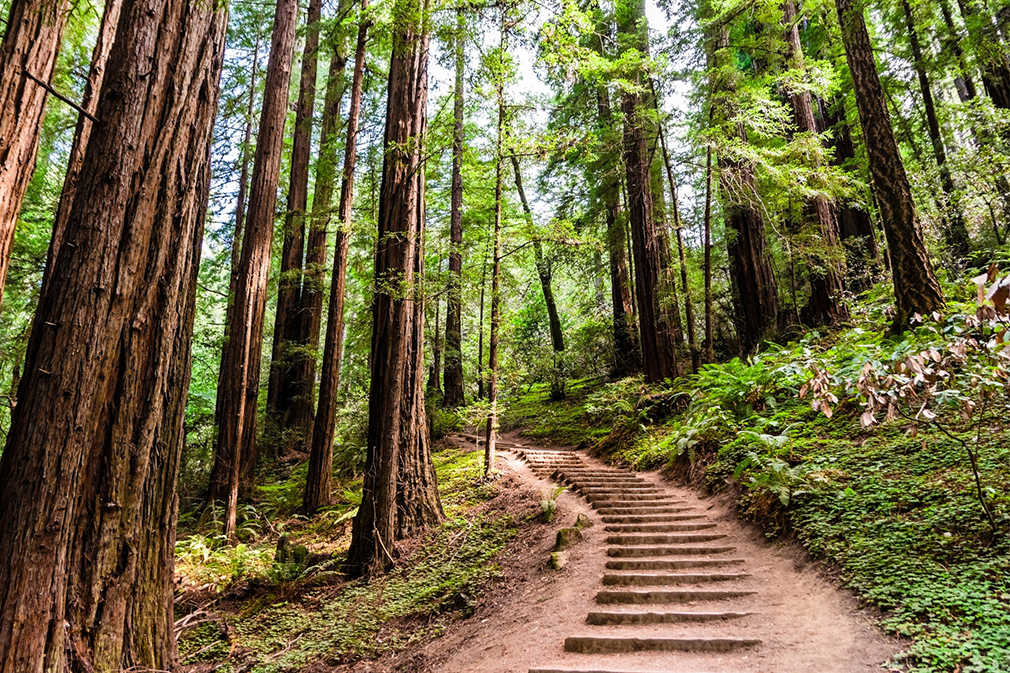 A few things to know before you go: Parking reservations are required, which can be booked in advance at GoMuirWoods. The roads into the park are curvy, with hairpin turn and lots of epic views. If you'd prefer to sit back and enjoy the scenery, there are shuttles into the park that can be reserved in advance. Once you're in the woods, the coastal weather can change rapidly, so bring layers of clothing that can be worn if the fog rolls in! Wearing sturdy shoes and bringing snacks and water will keep you comfortable and energized throughout your expedition. Witness the magic of the forest, with its old-growth redwoods, luscious ecosystems, and plenty of hikes. Exploring Northern California's Muir Woods will inspire your sense of wonder and adventure.