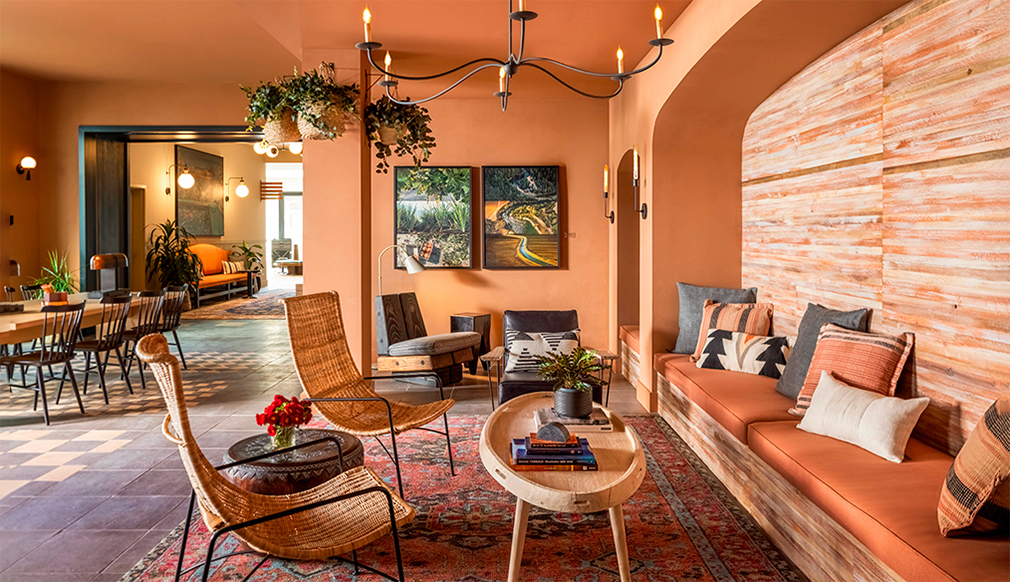 El Capitan Hotel, Merced
If you're planning a road trip to Yosemite National Park, have you ever considered a stop in Merced? Oh yes, good things are happening here. Not only is the town known as the "Gateway to Yosemite," it's transforming the downtown area into a culinary destination worthy of a dedicated layover. Much of the buzz surrounding Merced is squarely focused on the renovated El Capitan Hotel and its signature eatery Rainbird. The beautiful melding of a lovingly restored, historic hotel and a modern addition, the El Capitan now boasts 114 rooms, including 12 suites. The rooms pay homage to nearby star attraction Yosemite with camp-chic style, earthy tones, and local charm.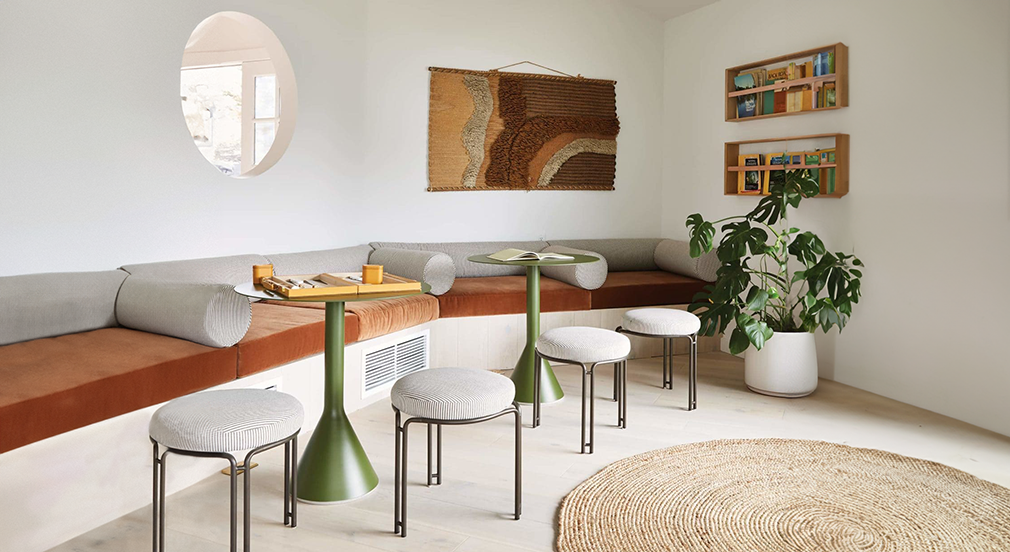 White Water, Cambria
The stylish White Water offers a sophisticated and luxurious interpretation of Cambria and the laid-back Central Coast lifestyle. Mixing vintage and modern elements, the Moonstone Beach lodge finds influences in 1970s Scandinavia and California bohemian culture. Created by PRG Hospitality Group and designer Nina Freudenberger, the décor is meant to evoke an unpretentious interpretation of the local community and culture. The dramatic yet tranquil feel of the surrounding environment serves as the perfect backdrop for an inspired travel experience.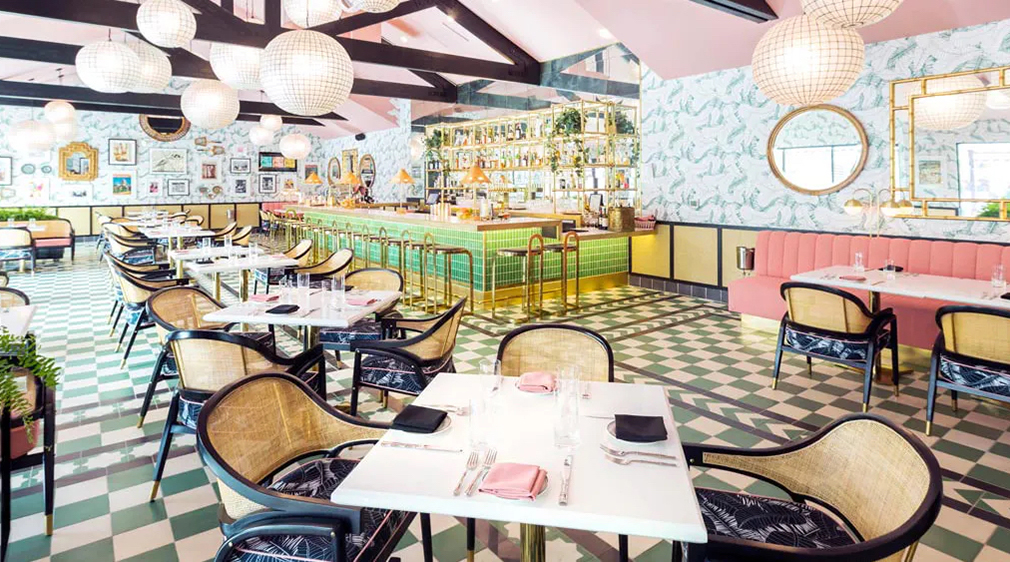 Sands Hotel & Spa, Indian Wells
This charmer got some design love from interior wizard Martyn Lawrence Bullard. Blanketed in pink with black & white stripes accents, the Moroccan-meets-midcentury vibe will light up your Instagram page. Located in the Olive Grove, the newly designed signature spa features three intimate treatment rooms, including a couples' treatment room, and a menu of inspiring services featuring naturally sourced ingredients from Morocco. Just reopened at the end of January, the cheerful Pink Cabana features Mediterranean cuisine under the guidance of Chef Jason Niederkorn. A perfect couple's retreat, the Sands only allows guests 18 and older, so leave the kiddies at home.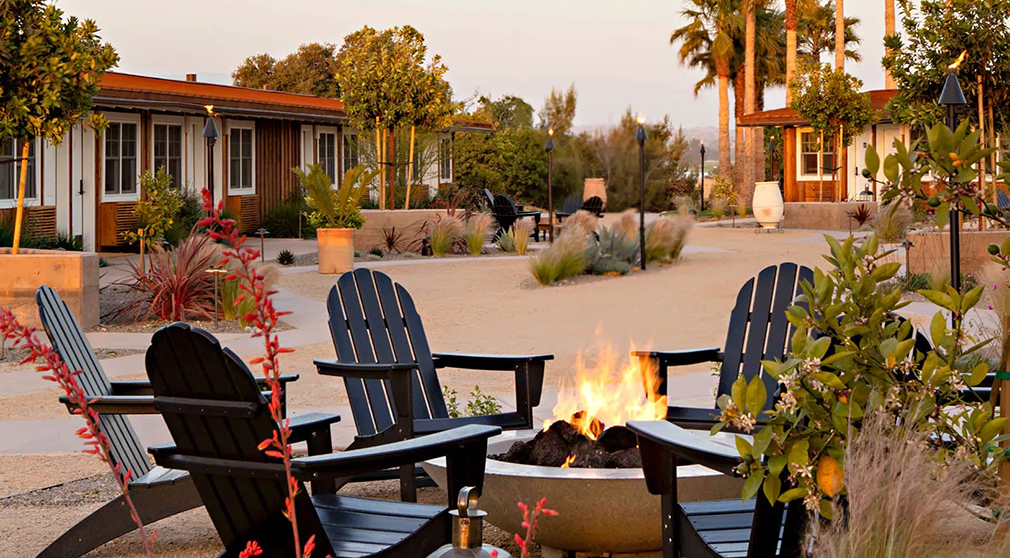 Skyview Hotel, Los Alamos
Skyview Hotel follows a common trend throughout tourist towns in California: turn small, dilapidated travel lodgings into shiny, design-forward boutique hotels. In Skyview's case, the once foreboding property once nicknamed "Bates Motel" got a full makeover while preserving its midcentury roots. There are 33 rooms, each with a private deck, which accommodate both guests and their animal companions. Next to the '50s-style pool, there's the on-property eatery Norman's (yes, as in Bates), which serves up a chic, retro vibe and devilish libations.