Día de los Muertos, or Day of the Dead, officially happens on November 2, but Californian have already begun honoring their dearly departed loved ones. Here are a few of our favorite events taking place this weekend and through the next in the Golden State.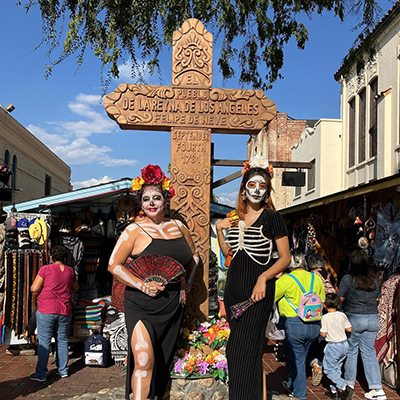 Olvera Street, Los Angeles
October 25-November 2
This 9-day festival in the historic Mexican shopping and dining corridor features nightly processions, community altars on display and a variety of entertainment.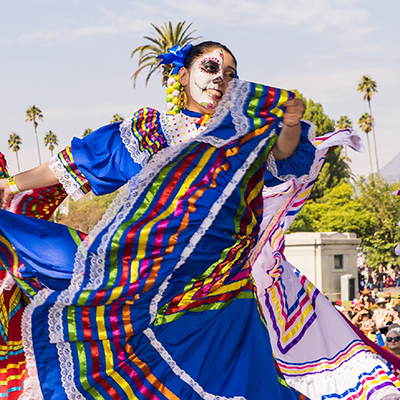 Hollywood Forever Cemetery, Hollywood
October 29
The 23rd annual Día de los Muertos event features dazzling private tributes and offerings, linking ancient traditions and modern customs to chronicle the perpetual relationship between faith, family and history.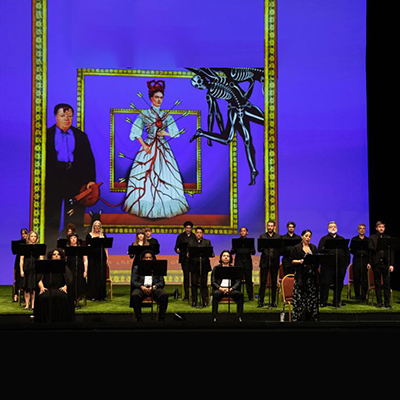 El último sueño de Frida y Diego (The Last Dream of Frida and Diego), San Diego
October 29-November 6
San Diego Opera opens its season with this world-premiere opera that revolves around the Day of the Dead. In the piece by Grammy Award-winning composer Gabriela Lena Frank, the great muralist Diego Rivera — surrounded by candles and the fragrance of marigolds on Dia de Los Muertos — longs to see his deceased wife, the beloved painter Frida Kahlo, once more. With help from Catrina, the keeper of the souls, Frida and Diego will spend 24 hours reliving their tumultuous love through their paintings and embracing the passion they shared. (San Diego Opera is also hosting numerous community events in conjunction with "The Last Dream" through the run of the production.)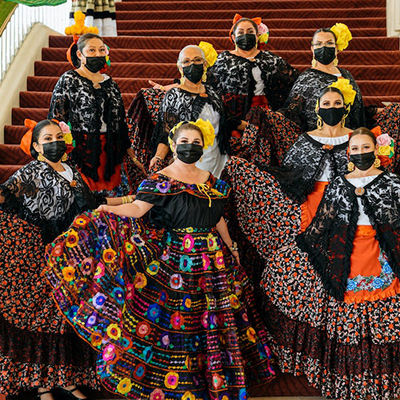 Día de los Muertos Concert at San Francisco Symphony
November 5
Arrive early to enjoy Aztec dancing, dedicated altars and exquisite folk art in the lobby. Then, experience an exciting concert with conductor Carlos Miguel Prieto, trumpet soloist Pacho Flores, performers from Casa Círculo Cultural and Canción de Obsidiana and the SF Symphony for a celebration you won't want to miss. Calavera image by Adrían Arias.