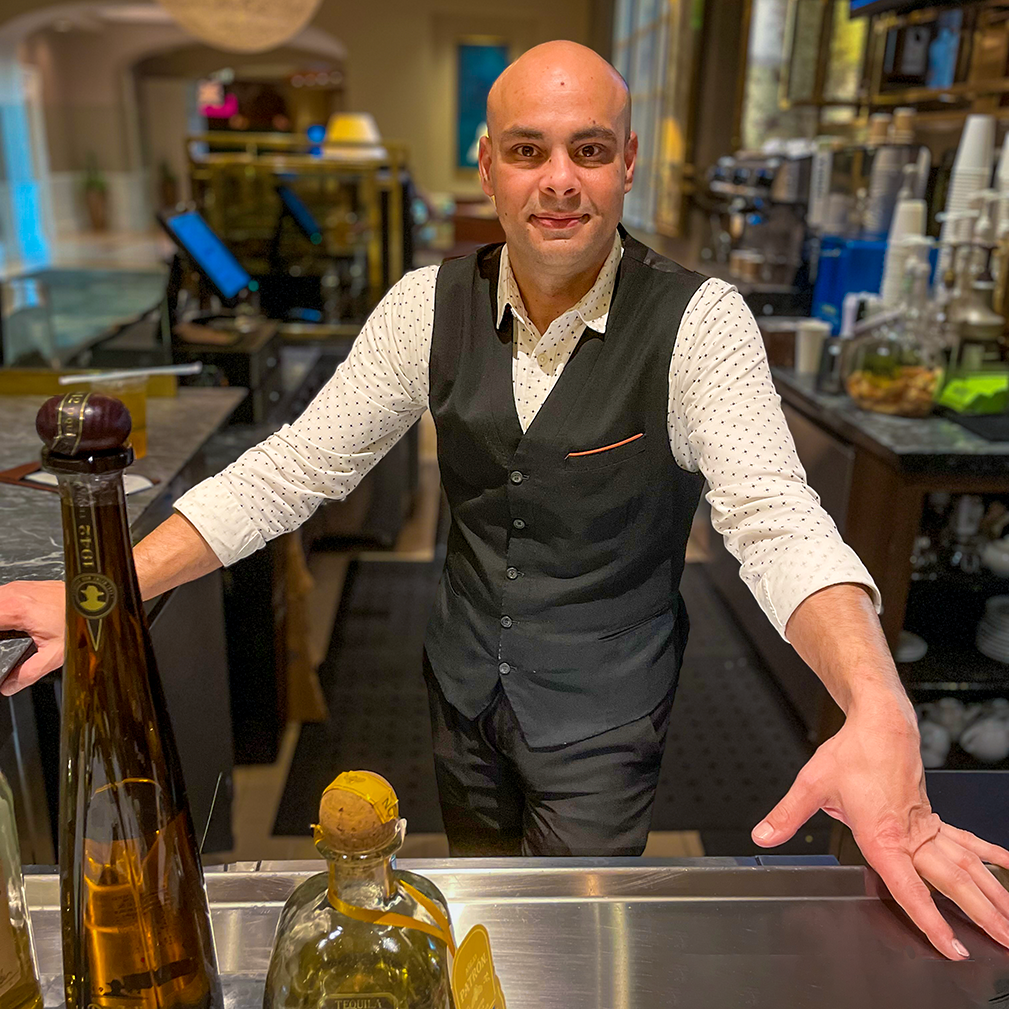 Veteran mixologist Ross Ziga, whose tenure at Press Lounge at Four Seasons Hotel Las Vegas spans nine years, started working on the Strip right after high school as a busser at the original Spago. "I quickly realized I was a restaurant guy and wanted to learn all I could about the business," says Ziga, originally from Chicago. "In 2004, I started at Mandalay Bay as a server for China Grill Management. Soon after, I got the chance to work behind the bar and knew that was my calling."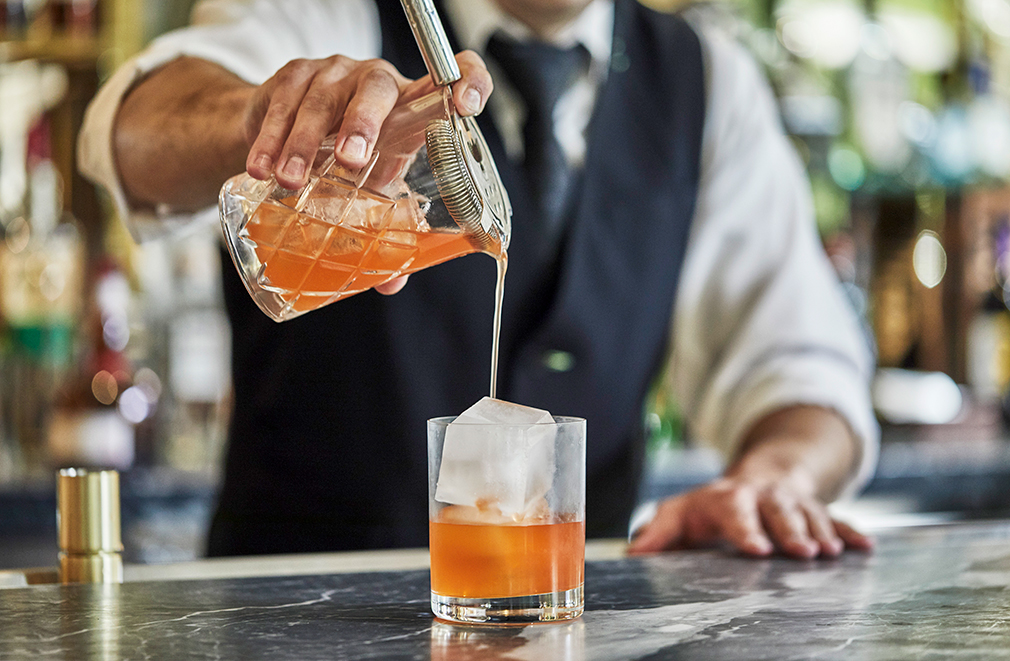 Last year, the property launched The Bartender's Table, a private, one-hour tasting journey with a choice of tequila, gin, vodka, or whiskey. But, don't expect a mundane, silent sit-and-taste journey. Ziga, who was carefully chosen to start one of the first craft cocktail lobby bars at a Four Seasons property, along with fellow Press bartenders guides guests on an interactive experience beginning with an approachable breakdown of the history and origin of each spirit, followed by four individual food pairings prepared by the Chef, and a brief overview of each of the four samples. A printed map highlighting each spirit's region along with a color wheel with tasting notes (think "Fresh," "Woody," "Spicy," and "Malty"), and adjectives and descriptors for profiles, fruits, and herbs, helps round out the experience. "The Bartender's Table was created to combine a Chef's Table and wine tasting, but with a focus on spirits," explains Ziga. "We wanted to create a sommelier for spirits, in a way." At the end of "class," indulge in a personalized made-just-for-you libation based on individual preferences. (Two seatings daily at 5 and 7 p.m., based on availability; $150 plus tax and gratuities. To book, call: 702-632-5000.)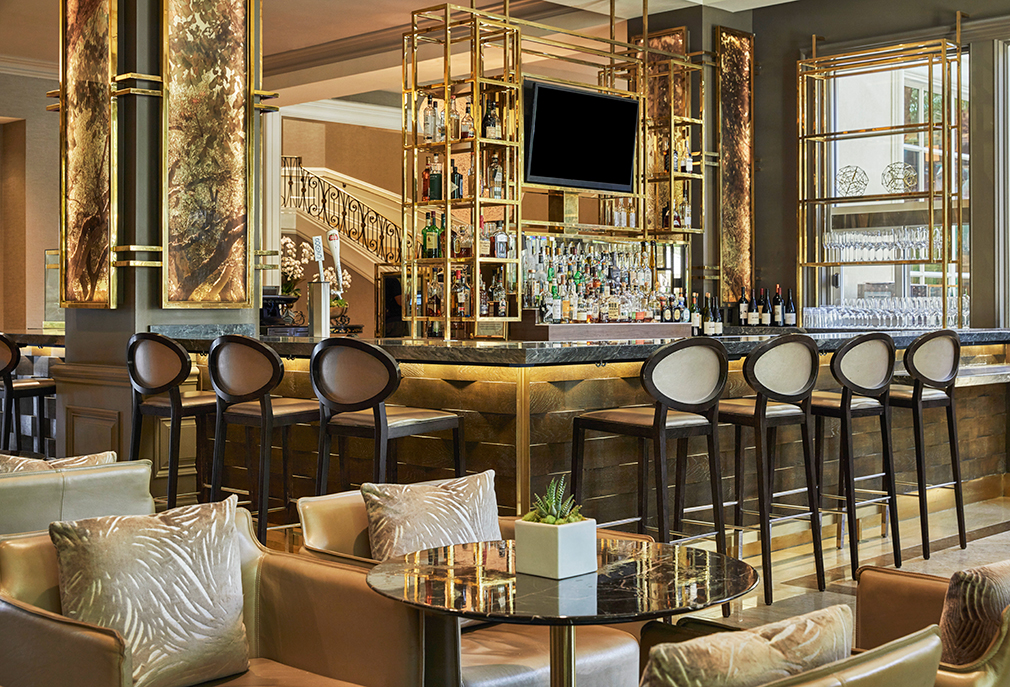 When he's not behind the bar, Ziga is scouring for vintage glassware (he's an avid collector) or spending time with his family in Mount Charleston. Here, Ziga whips up his perfect weekend itinerary in Las Vegas and beyond.
Morning
"Peppermill Las Vegas on Las Vegas Boulevard is a classic. I've been going there for forever."
Evening
"My favorite restaurant just off the Strip, is the Golden Steer Steakhouse. It's one of Las Vegas' oldest restaurants. There's tons of history in that room. They still provide classic service like making Caesar salads tableside and they have the best steaks."
Get Outside
"My favorite time of the year is winter and for an escape I go up to Mt. Charleston Lodge with my wife and kids and just hang out and play in the snow."
After Dinner
"There are so many great bars in Las Vegas, but I love The Laundry Room at Commonwealth downtown on East Fremont. It's a speakeasy, and just getting inside is cool. The best drink is up their mixologist that night. At Press, my favorite cocktail to make (and to drink) is our Smoked Old Fashioned.
Curate Your At-Home Bar
"Khoury's Fine Wine & Spirits. They have it all, and if they don't they'll get it for you. They also have a taproom, host wine tastings, and there are some great food trucks outside. My other favorite place to get wine is Marché Bacchus in Desert Shores. They have wines that can be very hard to find, and they have the best French wine and food menu in town plus an amazing view of Lake Jacqueline."
Think Vintage
"I collect vintage glassware and bar equipment from the 1960s, so I'm always on the lookout for new pieces. Main Street has some great retro and antique shops, and one of my favorites to check out is Vintage Vegas."
Day Trip
This is an easy one for me. Pick any beach in California, I love them all."