With summer just around the corner, we're celebrating the arrival of warm weather and good times with a cold Pacifico and our faithful canine friends by our side. We call it Yappy Hour, the perfect blend of happy hour fun and quality time with our dogs. From San Diego to Hermosa Beach, let's explore the beaches and dog parks you can enjoy together, and an assortment of dog-friendly bar-hopping spots perfectly positioned to keep the party going.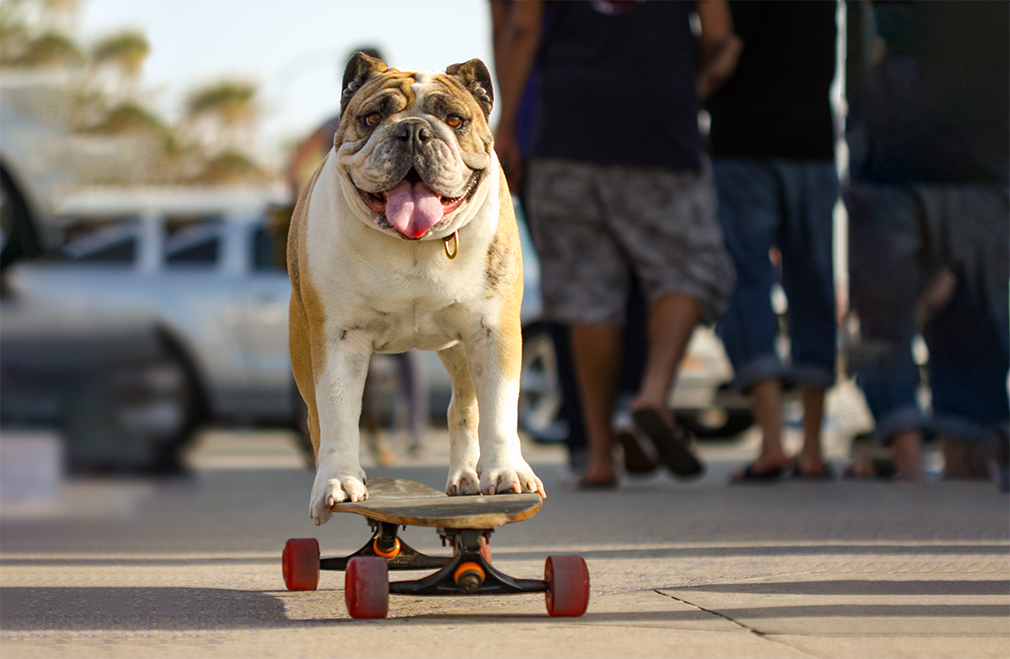 Pacific Beach, San Diego
Why We Love It
San Diego may be one of the most dog-friendly cities in California. Home to beautiful beaches, walkable neighborhoods, sidewalk patios and epic weather year-round, it's paradise for both dogs and their owners.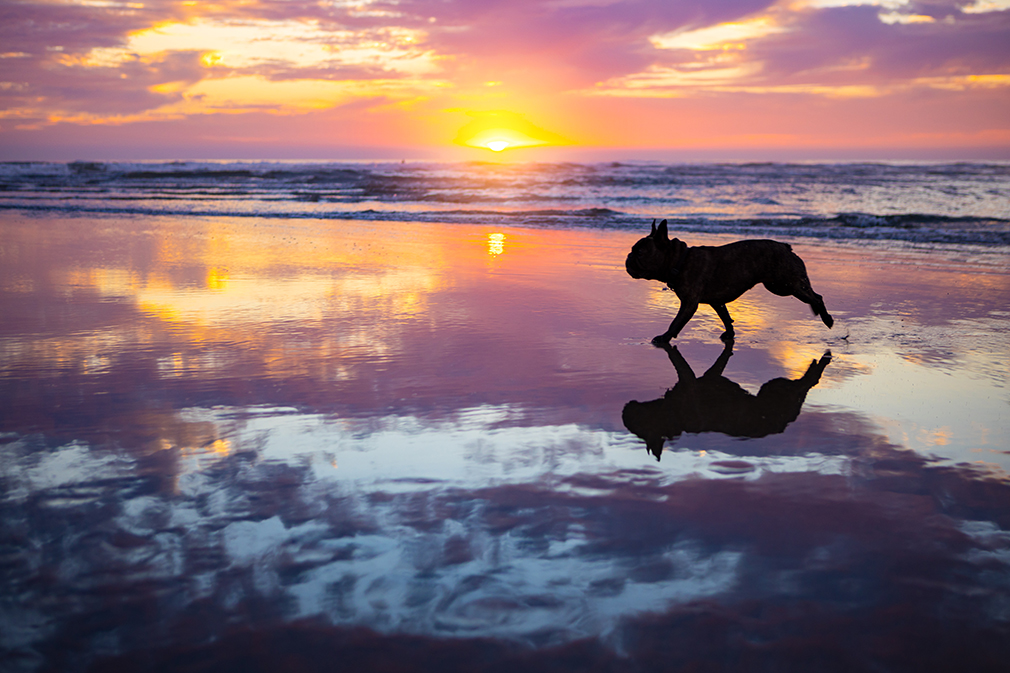 Where to Roam
Most of San Diego's beaches allow dogs, both on- and off-leash. If you want the full off-leash experience, the Original Dog Beach at the north end of Ocean Beach is your best bet.

Nearby Pacific Beach not only offers a thriving bar and restaurant scene, but the gorgeous stretch of beach welcomes leashed dogs just in time for that magical sunset shot. Kate Sessions Park, perched high atop Lamont Street and Soledad Road on the border between Pacific Beach and La Jolla, can't be beat for a late afternoon picnic and panoramic ocean views. Capehart Dog Park also packs in the pups for social time in a completely off-leash environment.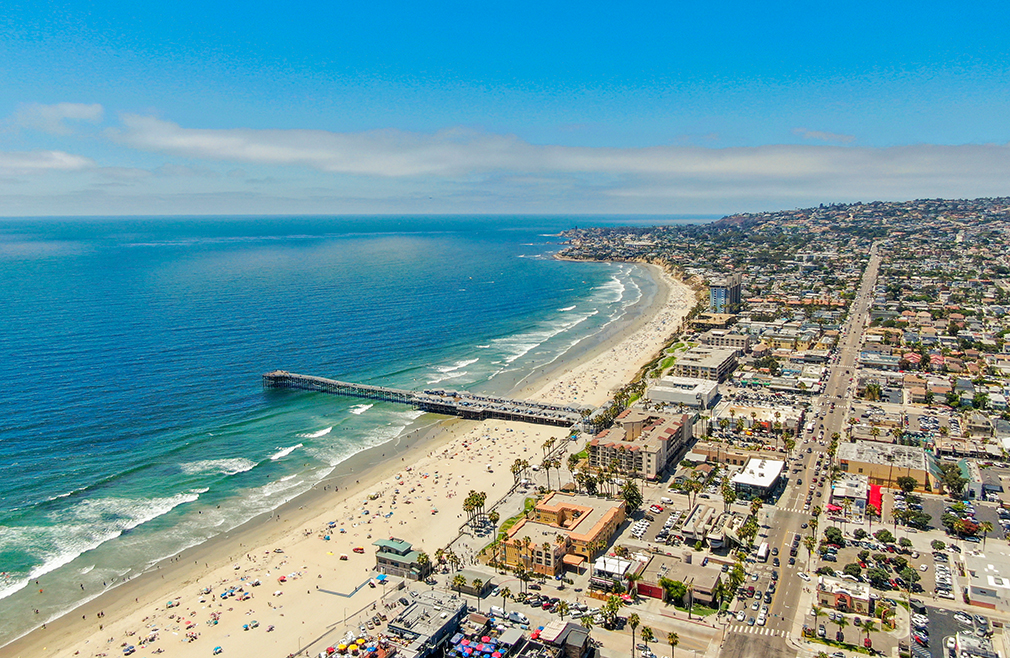 Where to Yappy Hour
With a blend of OG neighborhood bars and trendy hotspots, the Pacific Beach area of San Diego attracts locals and visitors alike. Whether you're looking for a beach party vibe or craving a classic burger and fries, there are plenty of places to grab a bite and an ice-cold Pacifico—and many of them are happy to host your four-legged friend. Start along the strip of Mission Boulevard just off Crystal Pier and bar-hop your way from Emerald Street to Garnet Avenue, or choose a beachfront bar just off the Ocean Front Walk and take in the views of California's largest surf break. See our picks for dog-friendly bars and restaurants in Pacific Beach.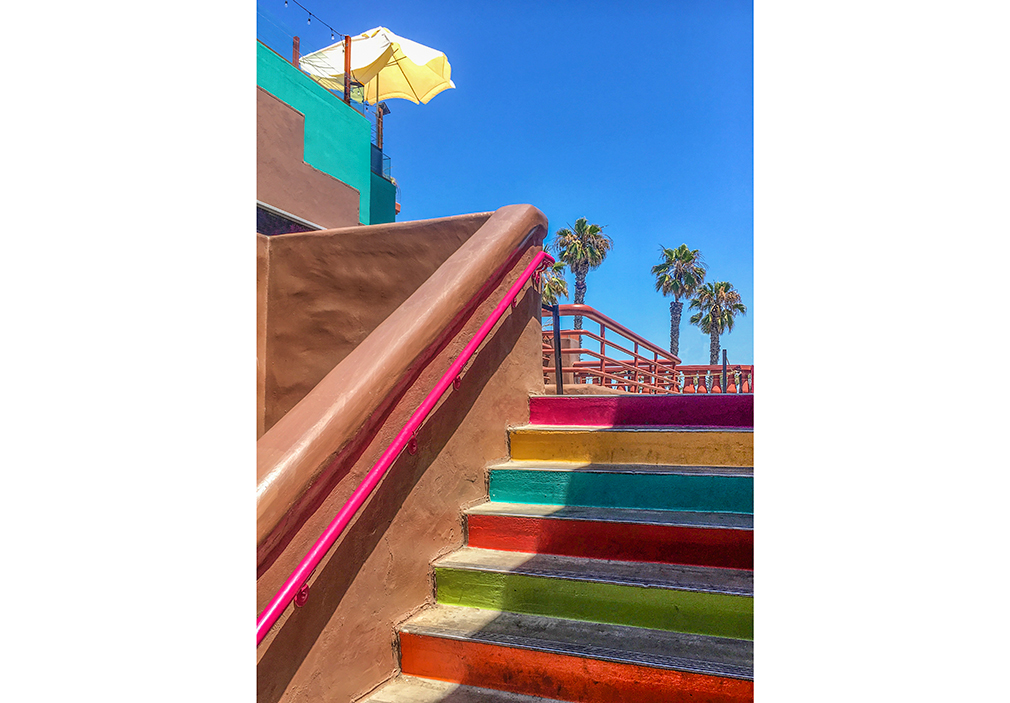 Belmont Shores, Long Beach
Why We Love It
Lined with restaurants and shops along a stretch of 2nd Street in Long Beach, Belmont Shores charms from the block to the beach.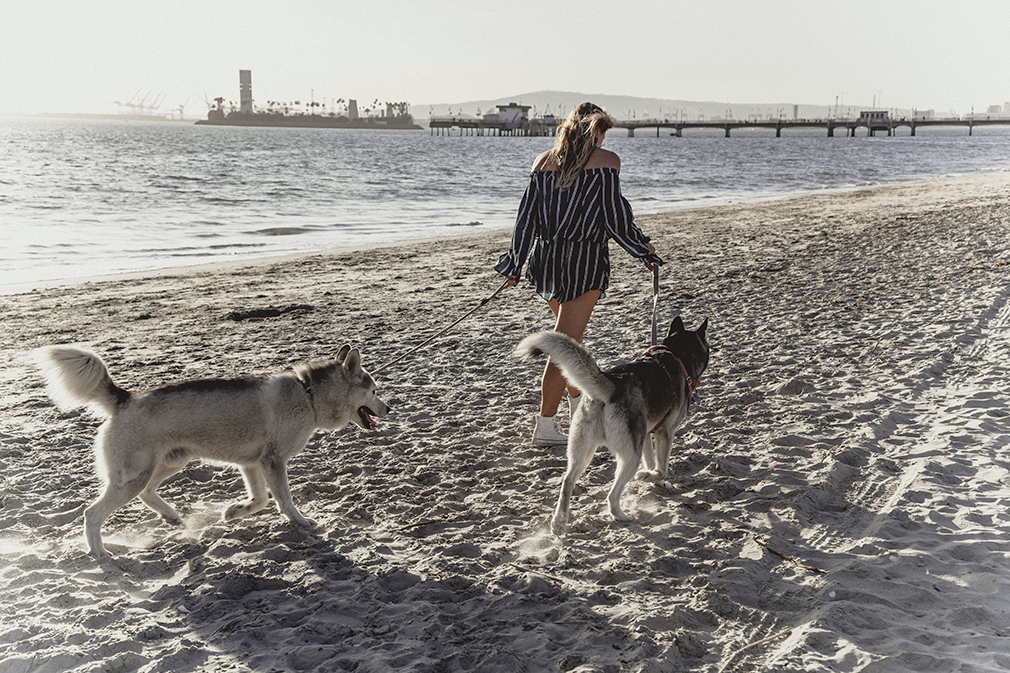 Where to Roam
Sitting on four acres along Ocean Boulevard, Rosie's Dog Beach offers plenty of off-leash adventure with a Pacific view. The Dog Zone is in effect from 6 a.m. to 8 p.m. every day, so let the frisbees and tennis balls fly all summer long. Take your time walking back to 2nd Street as you pass quaint beach cottages along the narrow street. If you're lucky, a friendly homeowner might have a dog treat at the ready.

Where to Yappy Hour
The ultimate destination for dogs and their people, Second Street in Long Beach is packed with bars and restaurants that roll out the welcome mat for four-legged patrons. With the ocean breeze blowing and Pacifico flowing, you can kick back on any number of dog-friendly patios on the blocks between East Livingston Drive and Bay Shore Avenue. Grab a frosty 12-ounce draft and enjoy tasty wings, loaded tater tots, a gourmet hot dog—you name it. Add a view of the sunset from your open-air patio of choice and you've got the perfect end to a beach day with your pup. Check out our list of Long Beach bars and restaurants that welcome furry friends.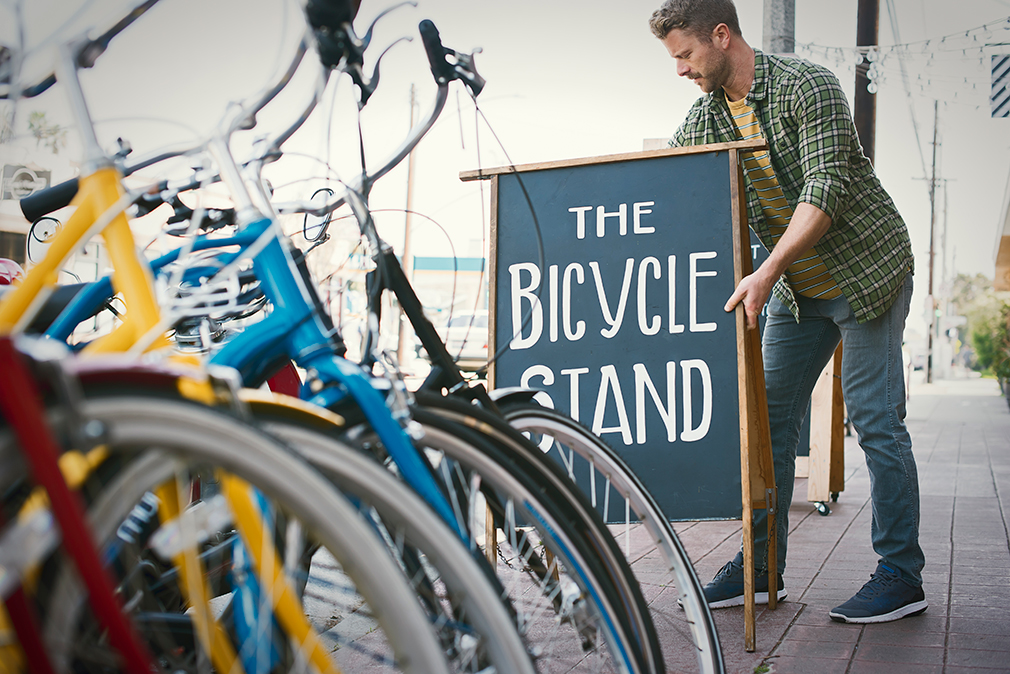 Hermosa Beach
Why We Love It
Summer months shine in the South Bay of Los Angeles, especially in sunny Hermosa Beach. A coastal community with an active outdoor lifestyle, its famous pier comes alive on the weekends, and dogs are welcome to share in the fun.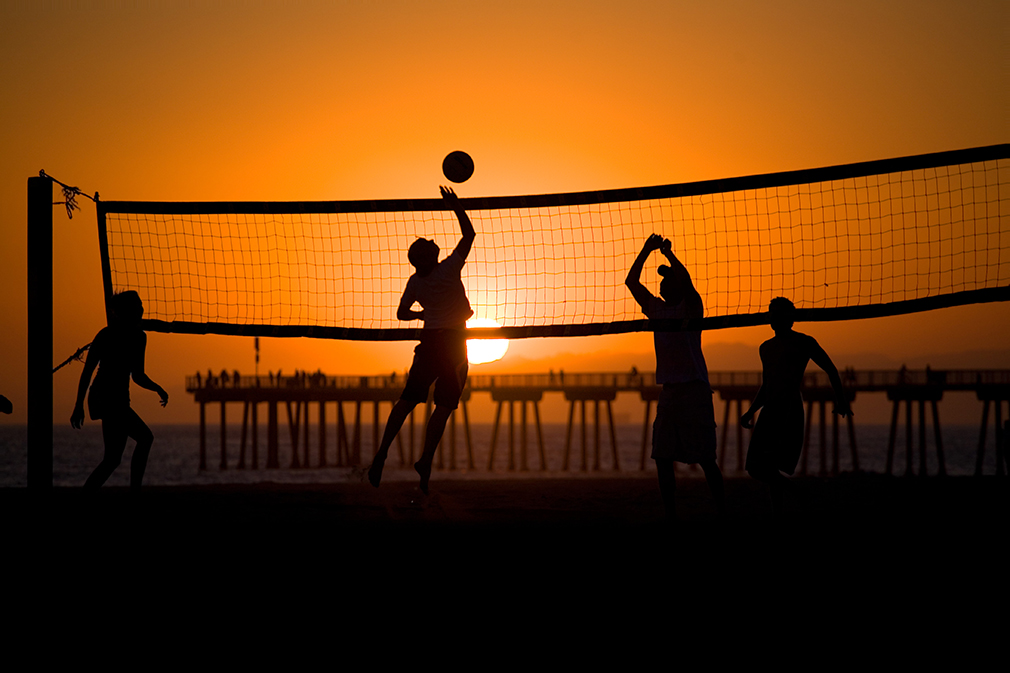 Where to Roam
The Strand, a coastline walkway that connects neighboring Manhattan Beach to Hermosa, bustles with skateboarders, cyclists, pedestrians and dogs on the move. Give high-fives to homeowners soaking in rays on patios, watch beachgoers battle it out on the volleyball courts, or grab an ice cream and a prime spot for sunset. You can also head up Pier Avenue for a little window shopping at locally-owned boutiques like Gum Tree and Maison Luxe. Wherever the path takes you, the mix of fresh ocean air, sunshine and good vibes come together for a glorious afternoon.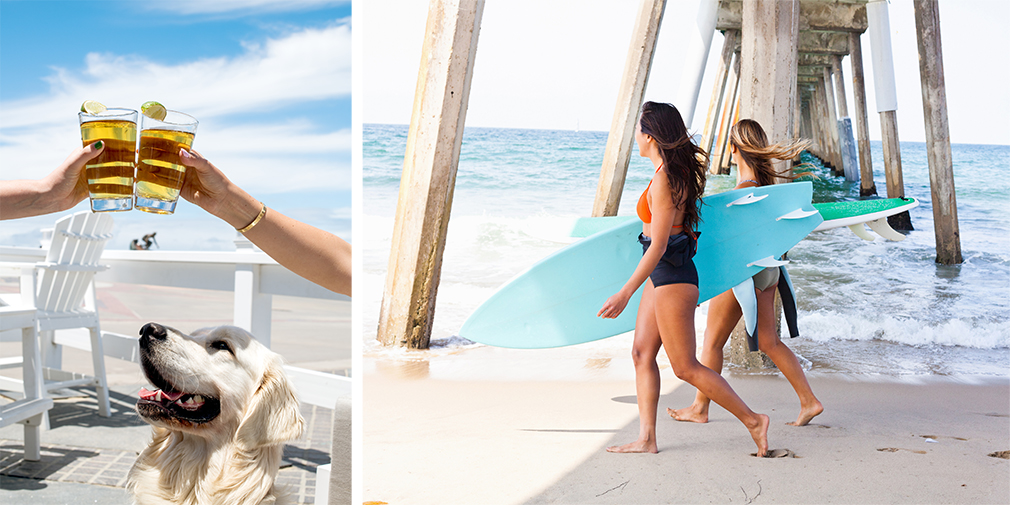 Where to Yappy Hour
With breezy beachfront restaurants, longstanding Irish pubs, and locals-approved bars with eclectic menus, the stretch of Hermosa Avenue just off the pier is an ideal spot to bring your furry friend. Refuel after a long day of sun and sand with fresh salads or your favorite bar fare, an ice-cold Pacifico, and the killer view from one of the dog-friendly patios that line the strip. Find your favorite in our list of Hermosa restaurants and bars that allow pups to join the party.