The Ranch at Laguna Beach is just minutes from the Pacific by foot, but it feels a world away, set on Aliso Creek and tucked into a canyon beneath colossal rocky walls. Within that world are 97 luxurious rooms (including a 1950s two-bedroom treehouse), a nine-hole golf course and a half-acre biodynamic garden. The latter is a nod to the history of this land—it's the exact spot where the first known homestead in Laguna Beach was built, in the 1870s, by a farmer named George Thurston.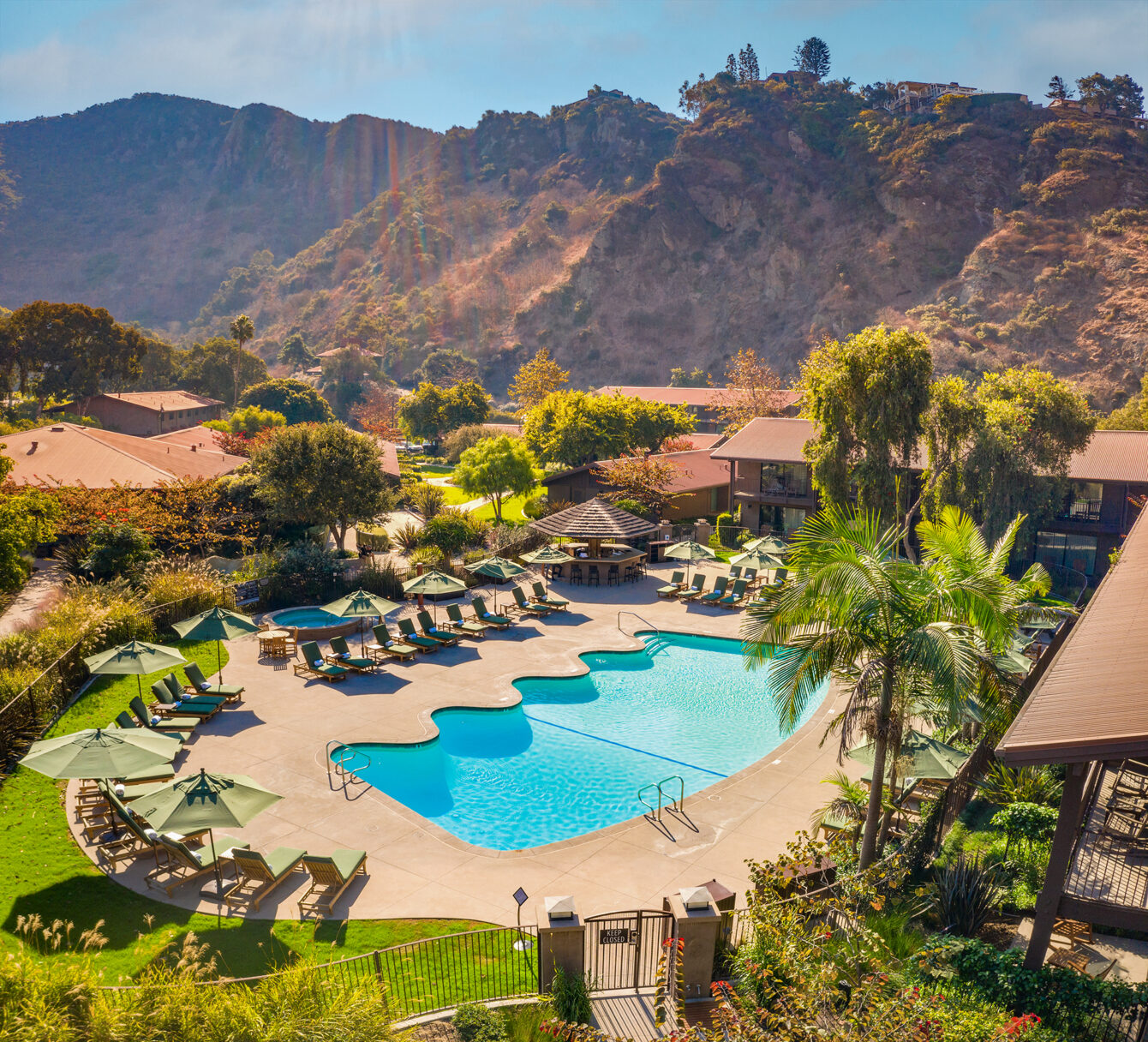 The melons and beans Thurston grew have been replaced by edible flowers and produce that go straight to Harvest, the property's cornerstone restaurant. Farmer Leo Goldsmith oversees the garden and its surroundings. He chooses seed varieties to sow each season, tends dozens of chickens (all eggs go into the house-made pasta dishes) and nurtures a steamy compost pile—metaphorical gold for any gardener. As we tasted purple borage flowers on a recent afternoon alongside executive chef Kyle St. John, we discussed the property's focus on sustainability.
"To me, it's about using the resources you have available, limiting what you purchase from far away, and limiting your trash," farmer Leo shared. An estimated 20,000 pounds of The Ranch's food waste goes into its compost system. Beyond the garden fence, The Ranch is plastic-free—even in-room water and coffee cups are reusable—and the land is irrigated with reclaimed water. All glass bottles are recycled on-site, crushed, and added to golf course bunkers.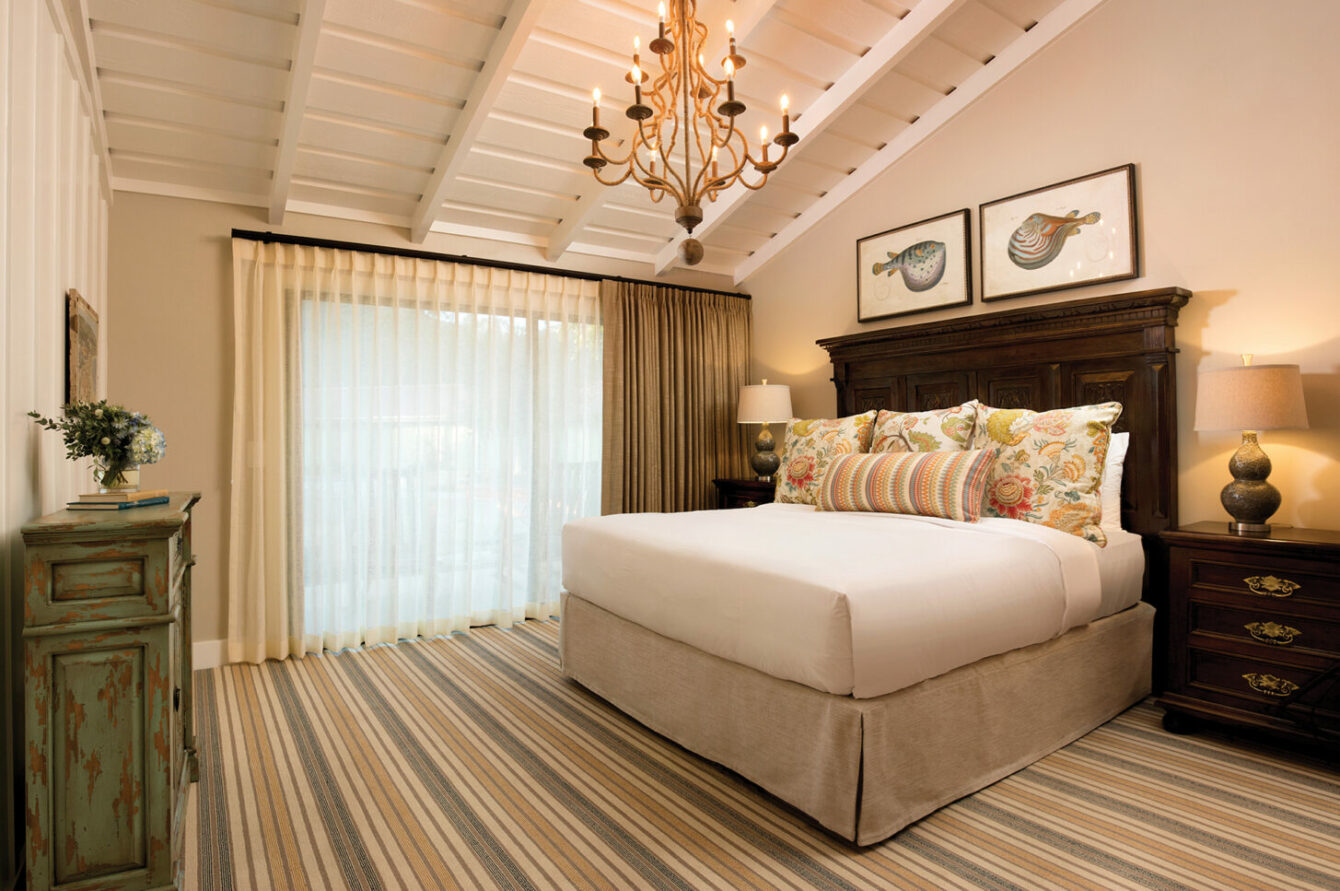 SADDLING UP
How to experience The Ranch, whether as overnight guest or day tripper.
Public garden tours take place every Thursday at 4 p.m.
Book a fire pit at The Front Porch for a sunset gathering.
Have dinner at Harvest (reserve on Open Table).
Play a round of golf.
Stay the night; rooms begin at $449.
---
Seafood comes from local partners. If you're ordering, say, Chef Kyle's ceviche, you get rod-caught fish from local waters. Uni is acquired sustainably, too—sea urchins are caught and hand-delivered weekly by Santa Barbara diver Pierre Charest. Even The Ranch's coastal cottage interior design is homegrown, by Laguna Beach firm (and downtown retail store) Tuvalu Home.
A stay at The Ranch is made even sweeter by the serenity of the setting. My husband and I soaked in the hot tub one night, noticing how radiantly green the mountains were thanks to this year's epic rains. We walked 350 yards to Aliso Beach to enjoy coffee at Lost Pier Cafe, which is also operated by The Ranch. Later we enjoyed drinks and live music at The Porch, with the golf course and canyon as a backdrop. It's easy to understand why locals gravitate to The Ranch. They too can't help reveling in this idyllic world within their beautiful seaside town.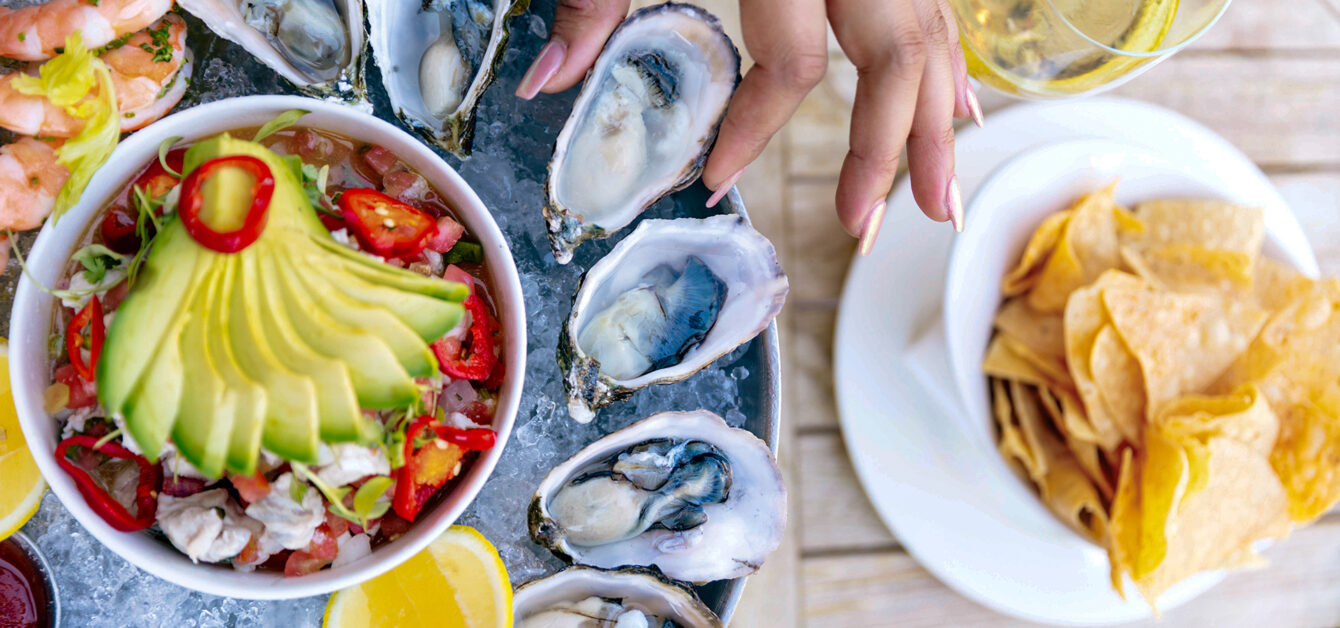 Chef Kyle's Fish Ceviche with Passion Fruit Aguachile and Pico De Gallo
For the aguachile:
In a blender, mix 1 cup lime juice with 4 cloves garlic and two 1-inch chunks of peeled ginger. Whisk in ¼ cup aji amarillo paste, 2 tbs honey and ½ cup passion fruit puree. Season to taste with salt; yields 2 cups.
For the pico de gallo:
In a mixing bowl, combine diced tomato (cored and seeded, about 2 cups), ¼ cup seeded and diced jalapeño, ¼ cup diced yellow onion, ¼ cup finely minced cilantro, and ¼ cup fresh lime juice with some zest added. Season to taste with salt and pepper; yields three cups.
For the ceviche:
Buy filet of local seasonal fish (Pacific black gill rockfish, for example, or sea bass or halibut), cleaned of bones and scales and diced in ½-inch cubes (about 4 cups). Combine in a bowl with 3 cups of fresh lime juice and Maldon sea salt to taste. Let ceviche "cook" in lime juice for at least an hour, stirring every so often. Then strain ceviche from the lime juice, place marinated fish in a chilled bowl, add passion fruit aguachile and pico de gallo, and mix with a spoon until combined.
Garnish with avocado. Eat immediately. Pairs best with fresh tortilla chips and a cold beer.