Watching Joan McNamara preside over her Studio City restaurant is a sight to see. Customers greet and hug her as she moves in the space, stopping here and there to wipe crumbs from a glass display counter, straighten a table or make a cappuccino. Her loyal fans and strong community relationships are no wonder—the restaurateur has been at it since 1995, when she opened Joan's on Third on a then-sleepy stretch of West Third Street. In 2014, she opened her second outpost on Ventura Place, making signature dishes that she describes as "home cooking stepped up a notch."
As her business has grown, so has her family. If Joan isn't working in one of her restaurants or creating new recipes for the menu, she is likely to be cooking with one of her four grandchildren. Here we get the impresario's suggestions on how to make the experience with kids light and fun from start to finish.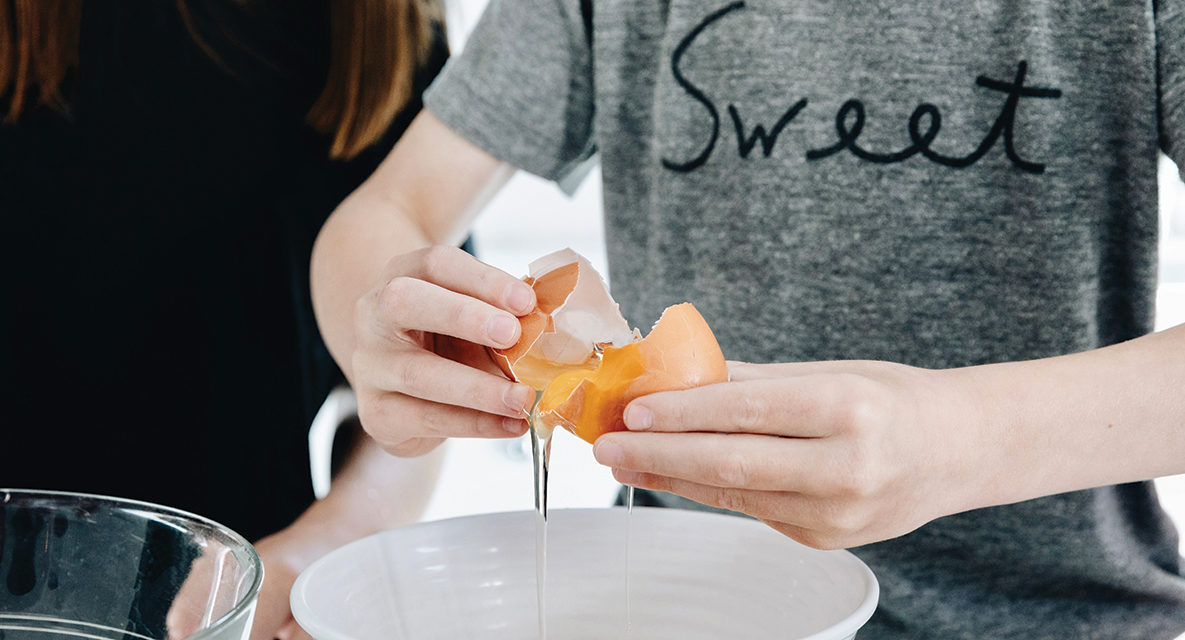 Start Early
"I grew up cooking," Joan recalls. "I was in a Czech family, and you didn't stay away from the kitchen, no matter your age. Cooking was as natural as breathing."
Even a very young child can work with dough, Joan says. Let them mix, knead and play with pizza or pie dough for a sensory experience, even if you don't end up cooking with it. Older toddlers can rinse produce and stir alongside you, and a supervised 5-year-old could even be stationed at the stove. Then as their skills improve, reverse roles, and play assistant to them.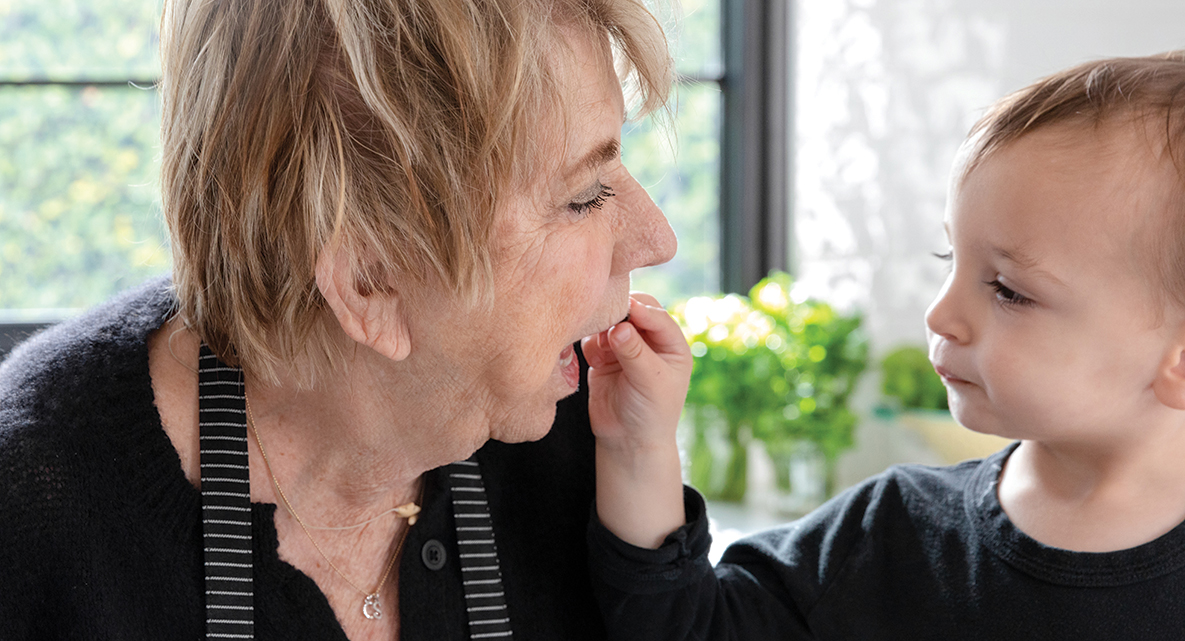 Get Input
Once the kids know they are welcome in the kitchen, they're more likely to share their personal food interests. When they request a specific recipe, gather the ingredients and let them go at it. If they aren't asking you if they can cook, don't force it; little good can come from that.
"My granddaughter Molly, at 13, is nearly professional level in the kitchen. My 16-year-old grandson, Henry, is skilled too, but I think he'd rather eat the food than make it," Joan shares with a laugh. "And that's fine. If they are interested, great, because if they enjoy doing it, it's not a chore."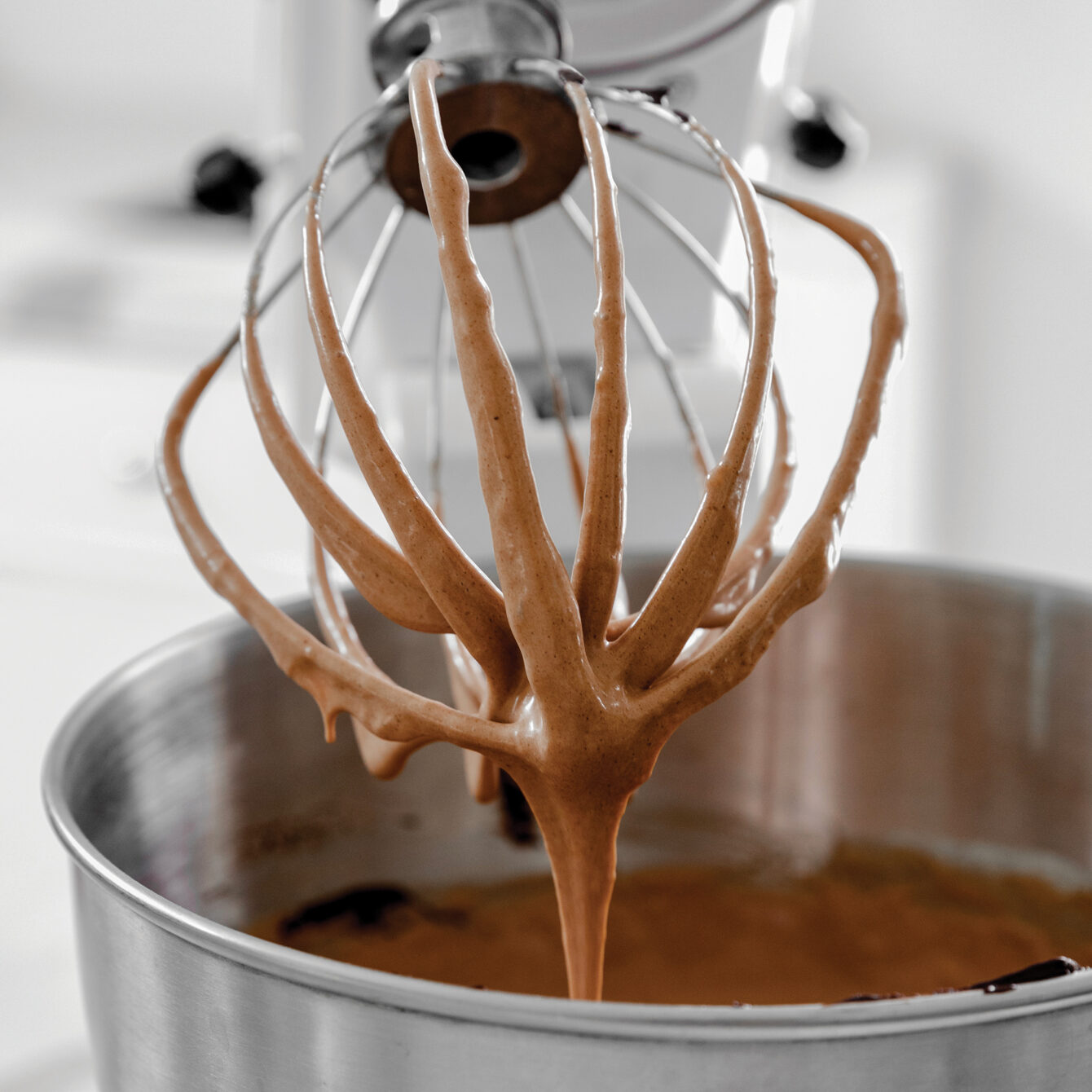 Offer Full Range
Knowing you trust them to do every step in the process builds a child's confidence in any arena. With kid-safe knives, which are readily available, there is almost nothing a child can't do in the kitchen. Let them try all the tools you've got­—mashers, mixers, spiralizers, peelers—with you (quietly) supervising. Even a recipe that appears challenging won't feel insurmountable to a child as long as you gently support them along the way.
Embrace the Process
Cooking is often an imperfect experience, so why put any pressure on kids? "There's no reason to think things have to turn out perfectly," Joan says. "At the restaurant, we test and test a recipe, but the kids don't see that process. Reassure them that nothing has to be 100%."
Accept the Mess
This might be the hardest task, Joan admits, especially for parents who run a tight ship in the kitchen, with everything in its place and with clean countertops. "Working with kids means chaos and clutter. So expect it, and team up with the kids to tackle whatever mess gets made." As Joan sees it, it is all part of the process, and hopefully, part of the fun.
---
JOAN'S ON THIRD CHOCOLATE BROWNIES
(Makes 12)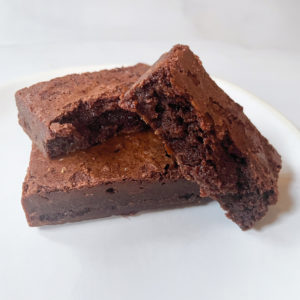 4 ounces high-quality dark chocolate (90% cacao)
8 ounces high-quality dark chocolate (70% cacao)*
2 sticks unsalted butter, 8 ounces total
2 cups sugar
4 eggs
1 teaspoon vanilla extract
½ teaspoon sea salt
½ cup all-purpose flour
*To simplify: Instead of using the two chocolates listed, use 12 oz of semisweet chips in this recipe.
Preheat the oven to 325°F. Generously grease a 13-by-9-inch baking pan and line the base with parchment paper, greasing the paper as well.
Break the chocolate into pieces. Over a double boiler, melt the chocolate and butter. Pour the melted mixture into a mixing bowl. Add the sugar and beat until smooth. Add the eggs, vanilla extract and salt and beat well. Gently fold in the flour, just until no lumps remain. Pour the batter into the prepared pan and smooth the top with a spatula.
Bake for 40 minutes or until the sides begin to pull away from the tin. Allow to cool in the tin before cutting.