Talk to Stephanie Koenig, and you'd never know she's been a working actress for a decade. She has the enthusiasm of a newbie.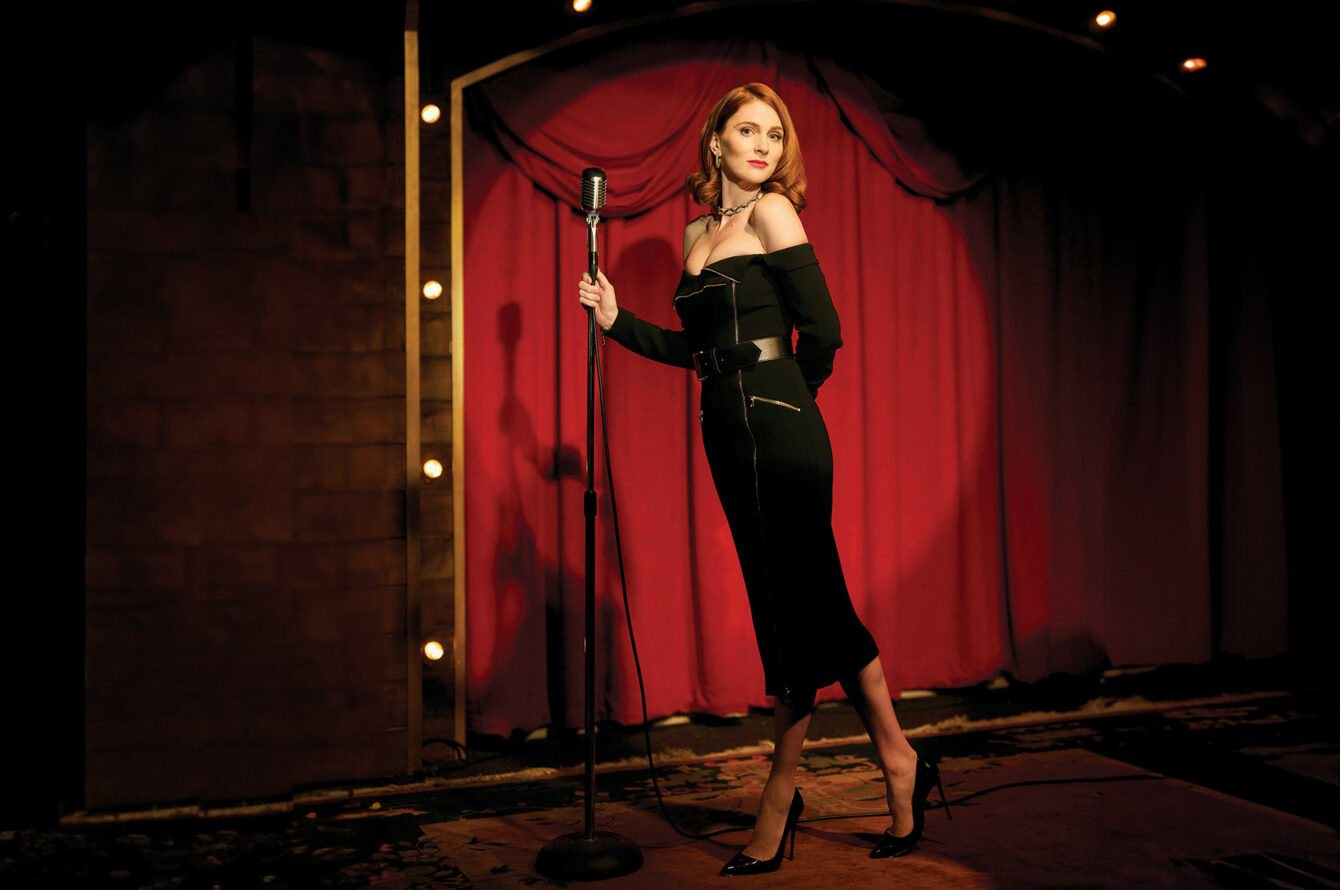 Take what she says about her Lessons in Chemistry costar Brie Larson: "I was really nervous to work with Brie because I'm actually quite a huge fan. I'm a geek for Marvel movies, and she's Captain Marvel!"
Or Miles Teller, her costar in the 2022 TV series The Offer: "I thought maybe he was going to be reserved because he's such a big star. You know: 'Don't talk to me, don't bug me about the business.' But I drilled him. I was like, 'How was it working with Tom Cruise? Tell me everything!'"
Maybe it is because she grew up outside Hollywood. Along with an older sister, she was raised in Rochester Hills, Michigan. "My mom was a secretary at Chrysler under the head of design. And my dad was an electrician on an assembly line."
She majored in theatre at Michigan State and then got a couple of roles in indie films "that took like five years to come out." She moved to New York City, thinking that because she could sing and dance, she'd take the Broadway route into becoming a film actress.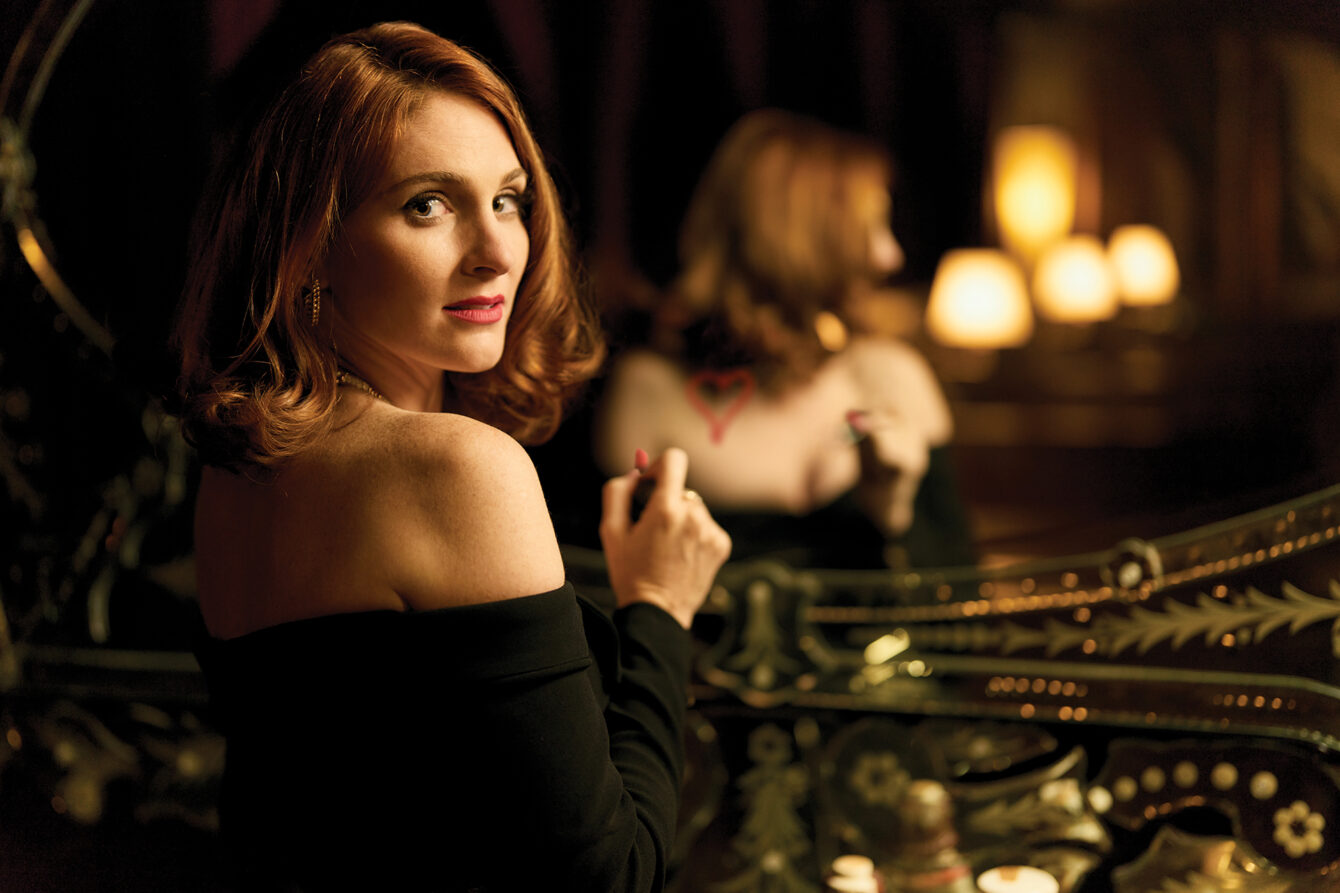 "I waited in line for hours to be seen by open casting calls for Broadway shows," she says. "I worked my way up at the respectable regional theatres there and got some lead roles and was like, OK, I'm on my way! And then an ex-boyfriend said, 'Oh, you want to be an actress in film?' I said, 'Yeah, that is why I'm doing theatre first. It will help.' And he's like, 'No, no, no! That's not how it works. You do film first, and then you can do theatre later.'"
She switched gears, moved West and began auditioning. There is the constant hope that a project actually airs. Not always the case.
However, in 2020 she landed a breakthrough role in the HBO TV series The Flight Attendant costarring Kaley Cuoco. It got nominated for 12 Emmys, winning one. A year or so later, she landed an even bigger part in The Offer, the Paramount+ series in which Stephanie plays a casting agent who has an affair with the main character, played by Miles Teller.
And then last year: Lessons in Chemistry, a darkly funny and poignant story based on The New York Timesbest-selling book by Bonnie Garmus about a groundbreaking female chemist in the 1960s. Stephanie plays frumpy busybody Fran Frask, a secretary at the male-dominated Hastings Research Institute where the heroine, Elizabeth Zott, is also employed.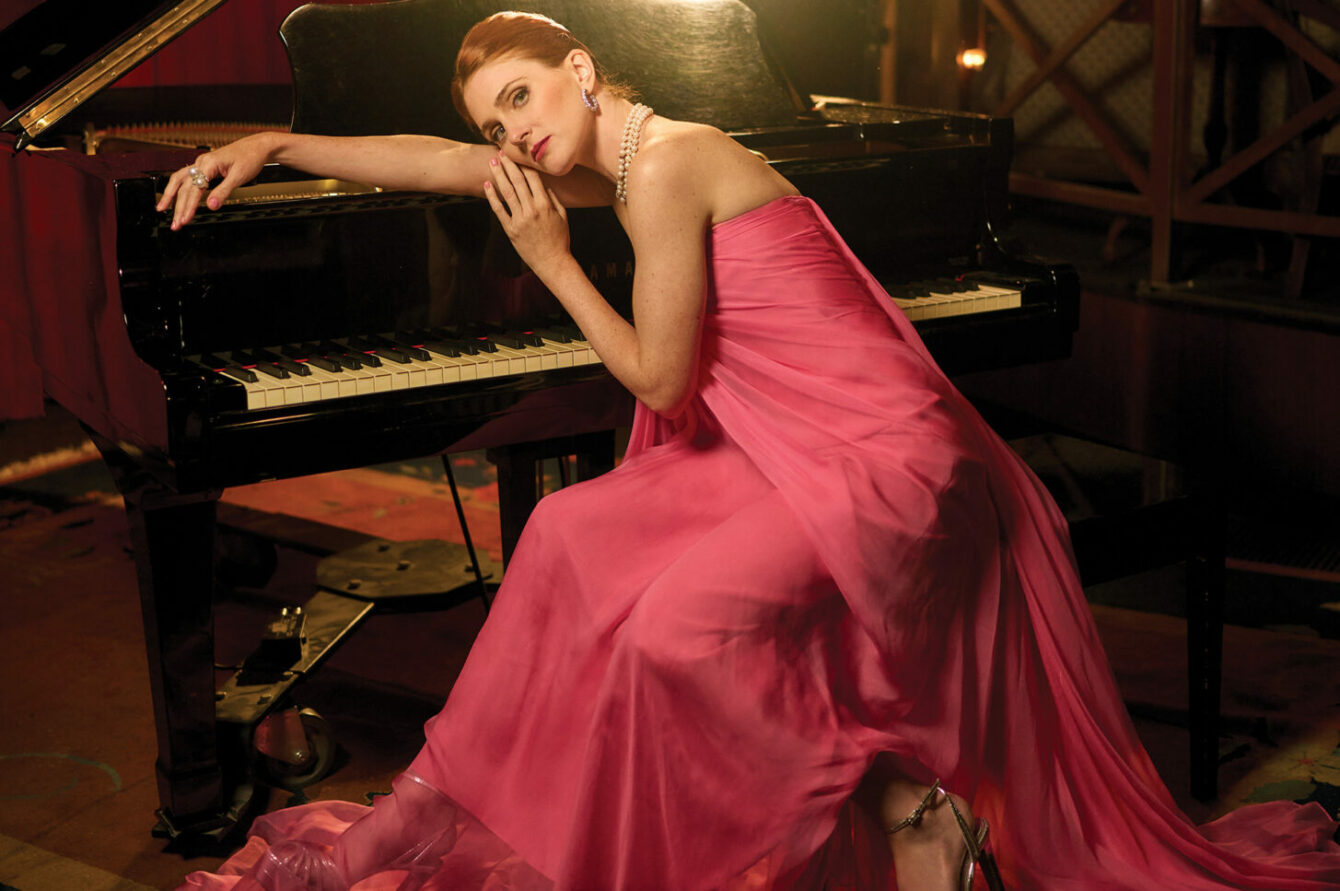 Each successive role has gotten more substantial. "In The Flight Attendant, I died," she says. "In The Offer, I lived but only made it to episode five. In Lessons, I make it to the final episode. Yippee!"
Lessons in Chemistry is set to premiere in September. Apple TV+ is putting a lot of promotion behind it, and it is generating good buzz. Still, Stephanie, who lives with her actor husband, Chris Riggi, is pragmatic. After years of hits and misses, she understands how—from a mental standpoint—it's important not to get ahead of your skis.
The series was shot over a three-month period in Los Angeles. She points to one scene at the historic Biltmore hotel with lots of moving parts as one that was particularly exciting.
"It's always fun to do period pieces because they do a lot of the work for you. You don't have to act like you're in the '60s. You don't have to talk old-timey. You just have to look like a person back in the '60s. They always had a wig ready for me, and all of these old clothes. It was a joy to do it."
---
Editor's note: This photo shoot and interview took place before July 14, 2023, when the SAG-AFTRA/WGA strike went into effect.