When Lisette Gaviña Lopez was a child, her father would return home from a long day of work at their family-owned coffee plant, F. Gaviña & Sons Inc. in Vernon, smelling distinctively of roasted beans. "Coffee has oils, and the aromatics stick to your clothes," she explains.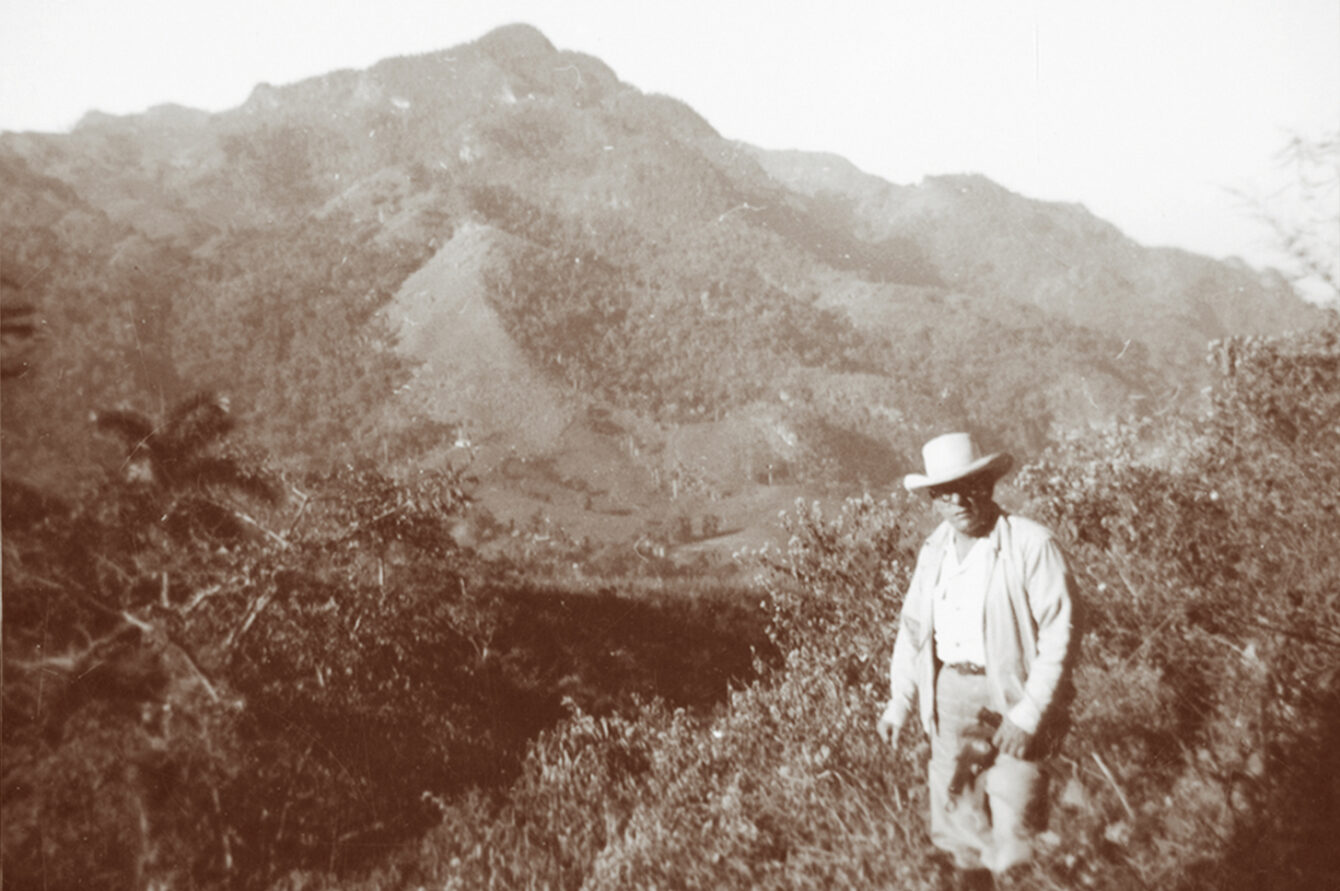 Lisette says nowadays whenever her 9-year-old son catches a whiff of the robust scent on her, he'll ask if she's been inside the massive factory where 43 million pounds of beans are processed, roasted and packaged each year.
The state-of-the-art operation, in which Lisette is a fourth-generation co-owner, produces coffee for her company's retail brands such as Don Francisco's Coffee and Café La Llave Espresso, wholesale Gaviña Gourmet Coffee (found at restaurants like Porto's Bakery) and Costco favorite José's Gourmet Coffee. They're behind the coffee at McDonald's too.
Lisette graduated from the University of Southern California with a bachelor's degree in business administration and worked on and off at her family's company after 2001. But itwasn't until January 2022 that she and her cousins, Frank Gaviña and Michael Gaviña, began taking over the operational management reins from their parents. Lisette now oversees sales and marketing, Frank handles operations, and Michael is in charge of finance and accounting.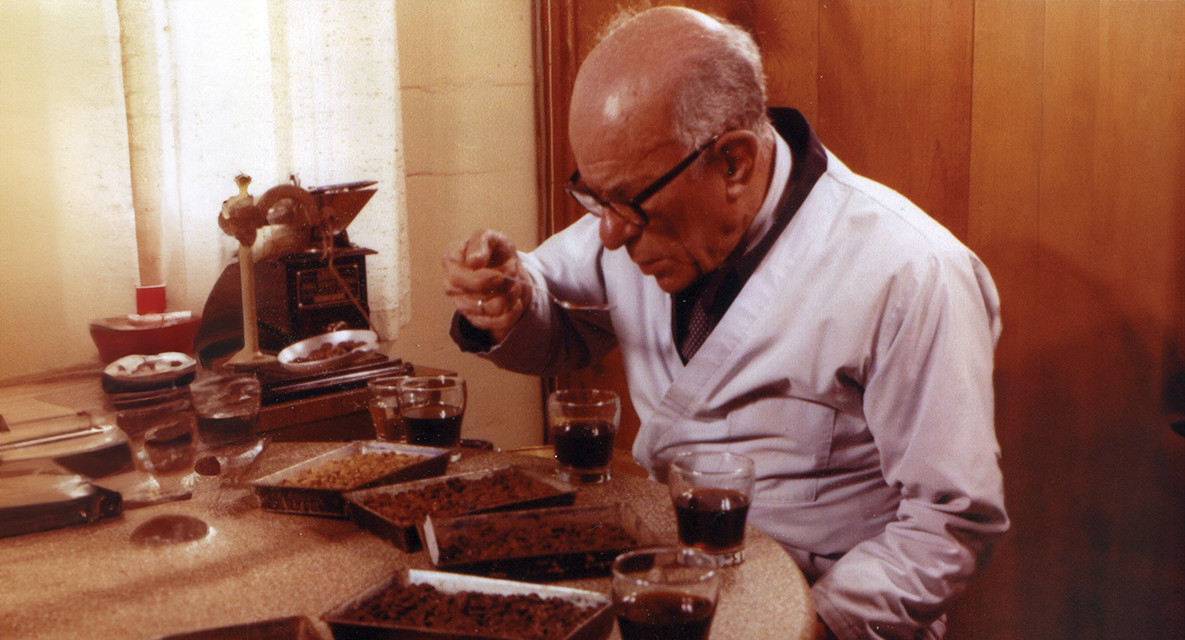 The second-generation owners—siblings Paco Gaviña, Pedro Gaviña, José Gaviña and Leonor Gaviña-Valls—still sit on the company's board, providing guidance to the new guard. "We consider it a baton pass, like when you're in a relay race and both runners are holding the baton at the same time until one is ready to run with it and the other one's ready to let go," says Lisette, who's now the chair of the board. "What we believe is best for the company and employees is that there's a smooth and successful transition."
The business is precious to the Gaviña family. Coffee has been in their bloodline since 1870, when Lisette's great-grandfather and great-uncle were coffee growers in the mountains of southern Cuba. Lisette's grandfather, Francisco Gaviña, followed in their footsteps and made coffee his life.
But in 1960 after the Cuban revolution, the Gaviña family left everything behind—fleeing from Cuba to Spain with a suitcase and the equivalent of $150 in cash. The socialist party in power confiscated their land and property. After the Bay of Pigs invasion, it was clear to the Gaviñas that things in Cuba weren't going to change. They emigrated to the United States, first to Miami and then to Los Angeles in 1963.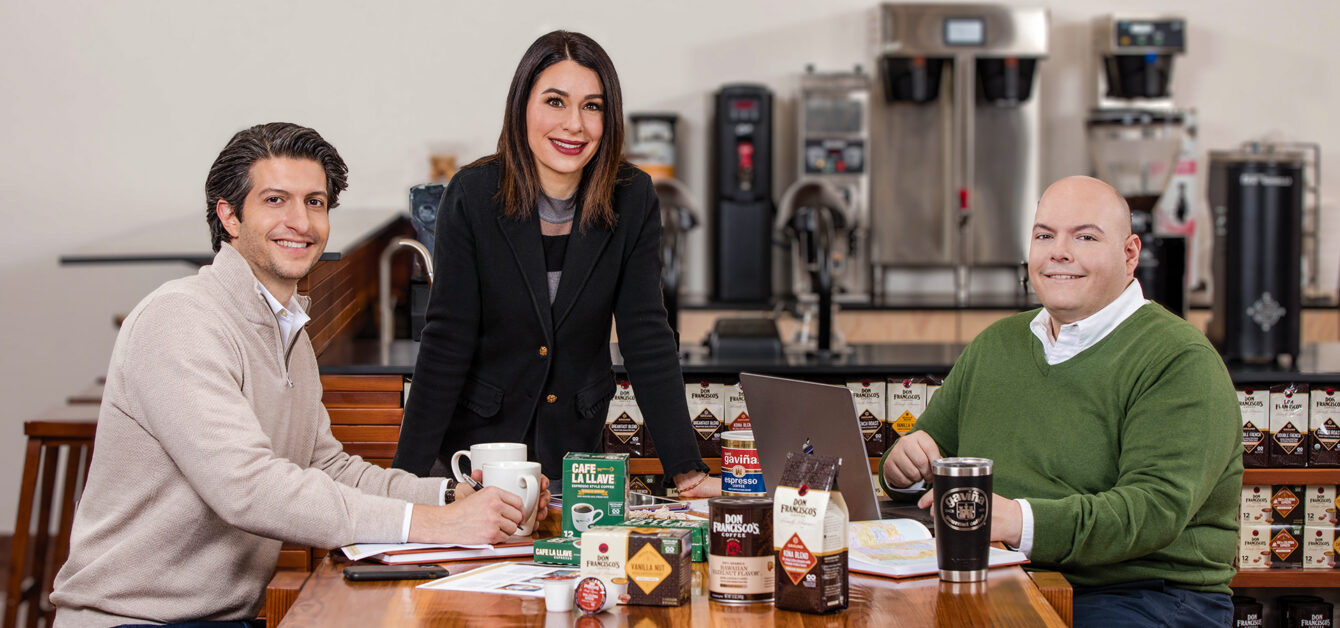 The family had to start over with what little they had. Francisco, who was already in his 60s, became a porter at The French Cafe in Montebello (now closed); Lisette's father and uncles also worked various jobs there as waiters, dishwashers and bussers.
"They all banded together and worked to survive," says Lisette. "But my grandfather's dream had always been to get back into the coffee business."
In 1967, Francisco was able to procure a roaster from a Bob's Big Boy restaurant in Carlsbad. He and his family dismantled the machine, put it in a truck and brought it to Vernon, where they reassembled it in their 1,100-square-foot commercial space.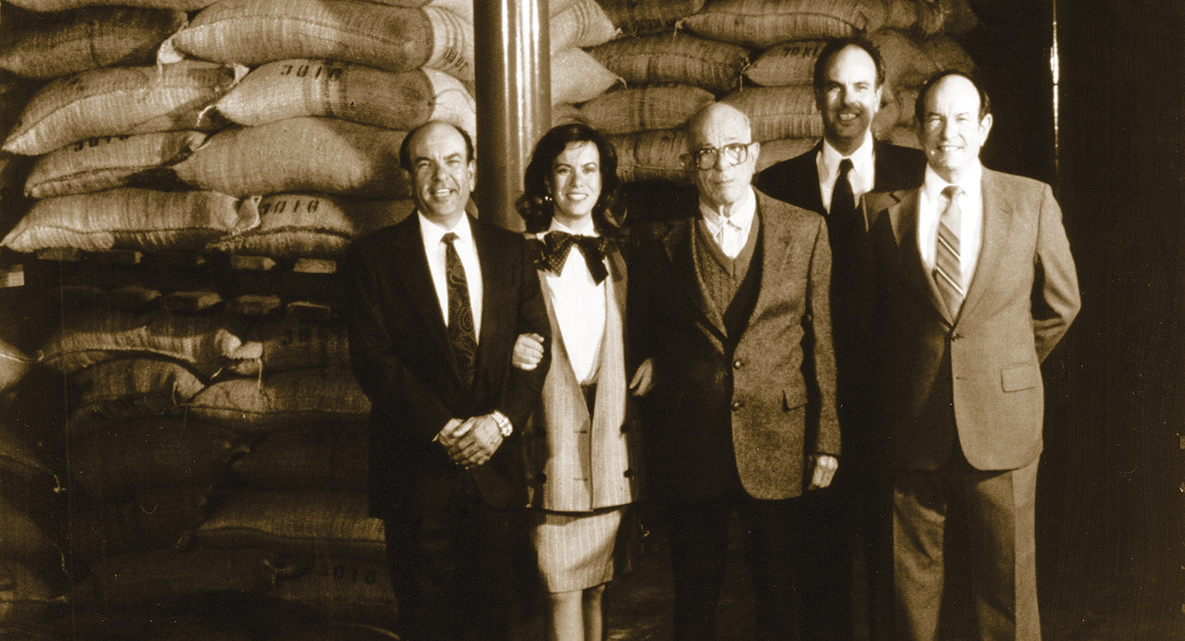 It took time for Francisco and his children to grow the brand. Lisette's father, José, would juggle school while working at a restaurant and finishing the night at the coffee facility. "For the first five years of the business, none of them took a salary," says Lisette.
It took the family some time to understand the American coffee market. While Cubans enjoyed dark espresso roasts made of 100% Arabica beans, American palates in the 1960s favored lighter roasts.
At first, the Gaviñas targeted the local Cuban community, which wasn't very large at the time. Then they expanded the business into roasting beans with flavor profiles that catered to Middle Eastern and Vietnamese customers. "Now, being in the market for over 50 years, we have a very strong reputation here in Los Angeles, but it's taken a long time," says Lisette.
Don Francisco's Coffee, an ode to Lisette's grandfather, launched in 1984 and is now carried at over 12,000 retail stores in the United States, with its strongest market in Southern California. The company's operations moved several times over the years as its business needs grew.

Since 1998, F. Gaviña & Sons has been situated inside a renovated 239,000-square-foot building that was once a Sears warehouse. (The company leases a 104,000-square-foot building next door.) They now employ 260 workers, and 14 Gaviña family members either work at the company or are shareholders. F. Gaviña & Sons works with farms from more than 20 countries, from Colombia to Ethiopia.
There's been considerable growth in the company since Lisette's earliest memories of visiting the former plant when she was 7 years old, packing roasted beans into bags and cupping coffee with her family. When the La Cañada Flintridge native first began working at the company as an adult in the early aughts, she took the initiative to interview every employee to get feedback on how to improve the business. Out of those interviews came an interoffice email system, a 401(k) program and an organic certification for the plant.
Lisette left the company to forge her own path, getting a USC master's degree in business administration and later working at Procter & Gamble as an assistant brand manager for several years.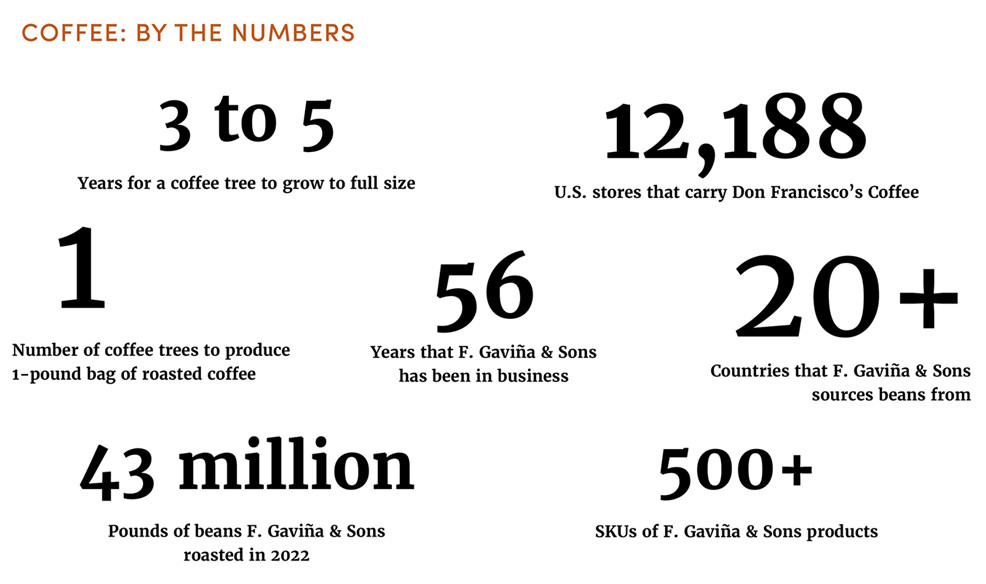 "I think anybody that has a family business should definitely get experience outside the company," says Lisette, now 45. "I learned a lot, especially from a huge company like Procter & Gamble, and I could see what could be possible and how it could add value coming back to my family business."
She returned to F. Gaviña & Sons in 2011 and has remained there since, enveloping herself in the coffee world by also being a member of the National Coffee Association and the Specialty Coffee Association of America. "Lisette is constantly seeking to improve herself and the people around her, which has a profound impact on our business," says her cousin Michael. "I'm very excited to see what our future holds."
As times have changed, the new leaders of the business are growing with it. On the product side, they now make K-Cups and espresso capsules. On a community level, the company manages the Gaviña Direct Impact initiative that helps build infrastructure and provides education to farmers. They redirect more than 90% of their waste at the plant to reduce, reuse and recycle programs, and donate to more than 300 local and global charities.
"We're growing through product innovation and continuing to be good local and global citizens," says Lisette. "We want to be proud of the product that carries our family name or our grandfather's name."