"Challenging but a blessing." That's how Nicole Tiedman describes more than just her art. It's how she describes her life. For the Los Angeles-raised mind behind The Laughing Geisha, screen printing and painting were a blend of everything. The challenges she faced growing up between two worlds and the fear of diving headfirst into creativity all added up to be the blessing that is her clothing brand, artistic endeavors and her journey to self-love.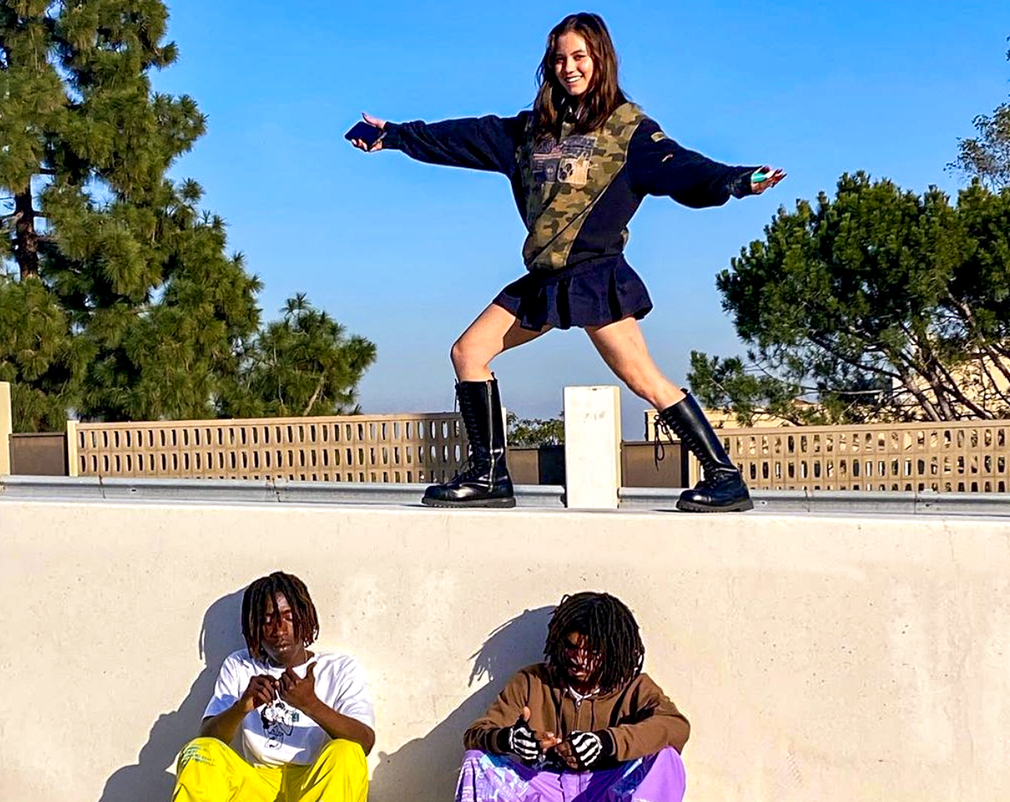 Nicole is half Japanese and half white, explaining that she never quite felt like she belonged. "I always felt like I had to conform to being white in America or being Asian in Asia," she shares. Since childhood, art was something that grounded her in the simplicity of self. It kept her calm amidst the chaos and brought her back to who she was. Although her blended identity brought forth challenges for her, she credits this diversity sparking her initial creative fire. "The way I see aesthetics and visuals is the result of a dual view," Nicole explains. "I realized this is a beautiful quality that helped me create designs that are unconventional."
Although always an artist at heart, The Laughing Geisha wasn't born until Nicole was spending time outside of California. After high school, she enrolled in college at NYU to receive an economics degree. "My mom is traditional Japanese, and my dad is in finance," she says, "so art was always only for fun." With the pressures of paving a more conventional path toward success due to her blended identity, Nicole reserved her artistry for herself. That was until she went to London and faced new challenges head-on.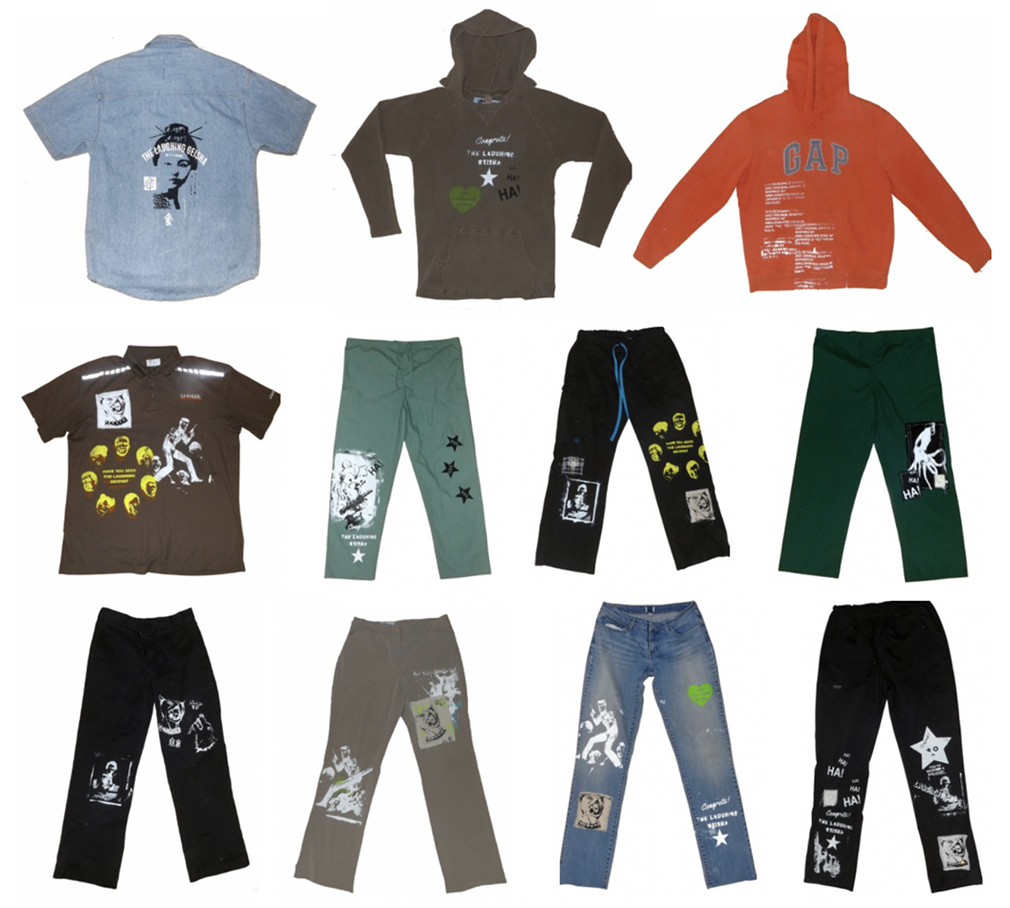 "It was honestly the darkest time of my life," Nicole admits when reflecting on her time abroad. "I was dealing with some mental health issues, and the best way to express myself was through art." It was during these times, in her isolating London flat, that she found the blessing through the challenges. Nicole took to YouTube to be the teacher of everything about design, learning to screen print from scratch and building her own makeshift machine. It wasn't the easiest path, and surely not paved by an academic institution or her parents' expectations. However, it was so much more than that. "It was honestly a form of therapy."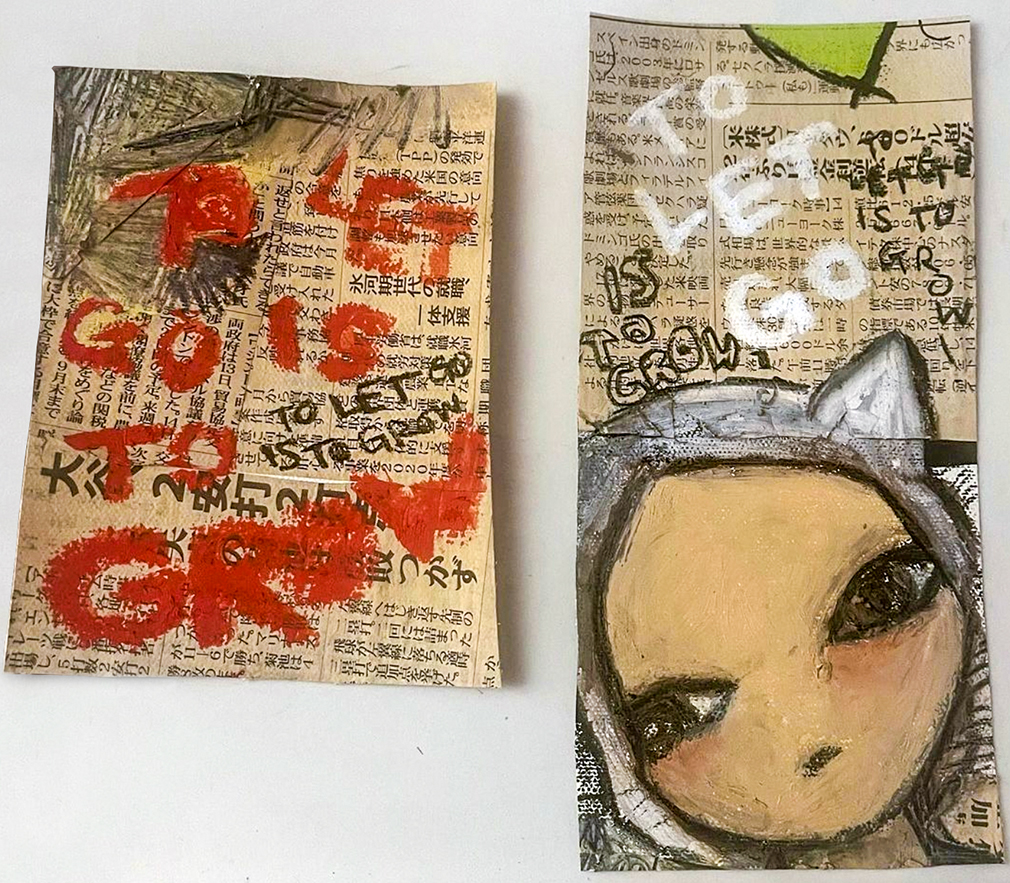 When Nicole arrived home in New York, she was bounced right back into the harsh reality of econ tests and identity confusion. Then the Covid-19 pandemic hit, and the artist had a lot of time to sit with these feelings. "I felt like I was living a lie my whole life. Building this brand gave me the courage to be myself."
Through this newfound sense of self, Nicole has created for so many. The Laughing Geisha became the fashion home for Japanese-inspired art on metropolitan streetwear, making its way into the closets of friends and celebrities alike. And the idea of The Laughing Geisha keeps evolving, taking on new shapes and mediums to reflect who Nicole us becoming and always has been. "The evolution of my graphics shows the evolution of my life," she says. "My core goals for the brand are to reveal more about myself."
With May being Asian American and Pacific Islander (AAPI) Heritage Month, Nicole has been reflecting on her heritage and creating with a specific sense of pride. She recently live-painted a mural at The Beverly Center in honor of AAPI Month, describing the experience as "the most emotional and memorable moments of my career so far." It has been intimate experiences like this that cement The Laughing Geisha as an extension of Nicole herself. She is connecting art to clothing, clothing to identity and herself to the masses. "It all taught me how daunting it is to be vulnerable, but how important. I want to be an advocate for my story, and emphasize that feeling to all through art.