Brooke Basse loves the ocean. "If I could live underwater, I would," she says. If you know Brooke even casually, you know that she is completely serious. In fact, she has designed her entire life around working and playing in the sea.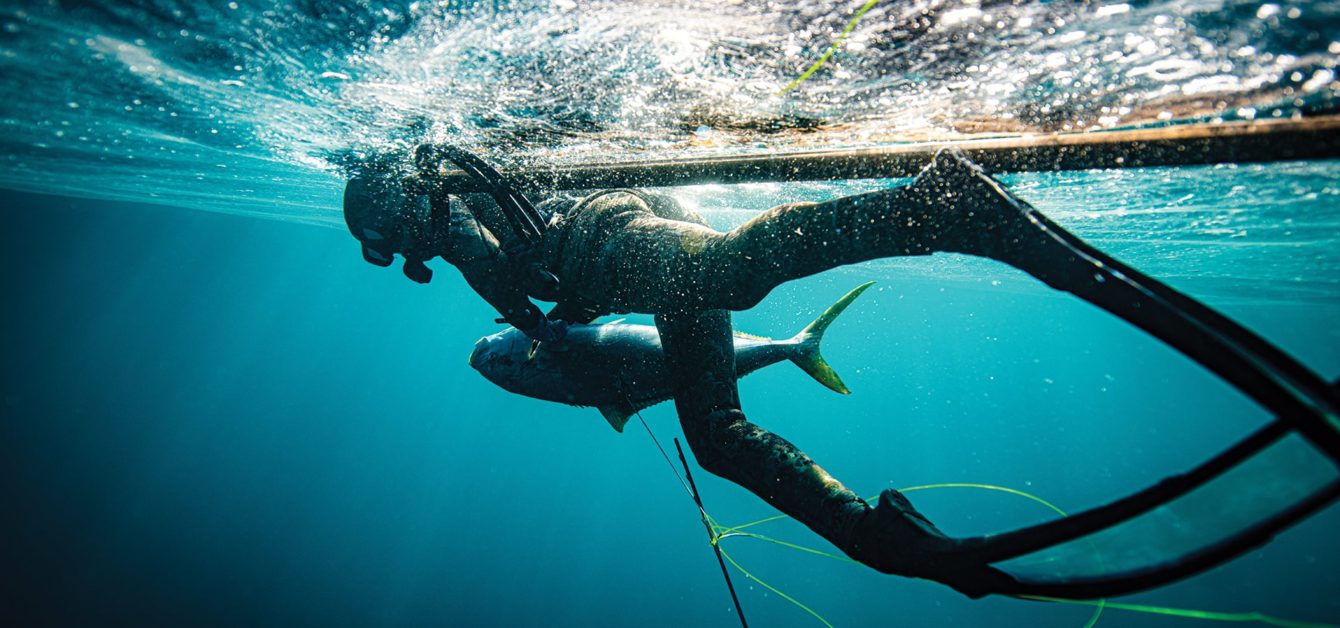 When asked why she is so drawn to the ocean, she struggles to find the right words—fearing her inability to represent such an ineffable feeling. After a moment of contemplation, she shares, "It makes my soul happy in the most genuine way."
Growing up in San Francisco, Brooke says going to the beach was not the same experience as in Southern California. "My family never went and hung out at the beach, because it was so cold," she explains.
When Brooke was 8 years old, she saw the movie The Abyss—about a dive team tasked with investigating a submarine stranded in one of the deepest parts of the Atlantic Ocean. In that moment she became instantly intrigued with the sea. The film unlocked a quest for adventure and nurtured an obsessive curiosity with the deep blue.
With her mind on the abyss, young Brooke did everything she could to be in and around the ocean. As a show of her will to master the sea, she began surfing and achieved SCUBA certification in high school. Acquiring these skills in the cold, dark and hostile waters of Northern California only added to Brooke's boldness in the water.
After her first dive in the Monterey Bay, she was hooked. "I remember thinking, 'I need to be doing this all the time,'" she says.
While on a road trip down the California coast looking at colleges with her dad, Brooke discovered a commercial diving program—the Marine Diving Technologies Program at Santa Barbara City College—which ended up launching her career. As a new student, she knew she made the right choice when she easily kept her cool while her classmates panicked during an intense underwater emergency exercise.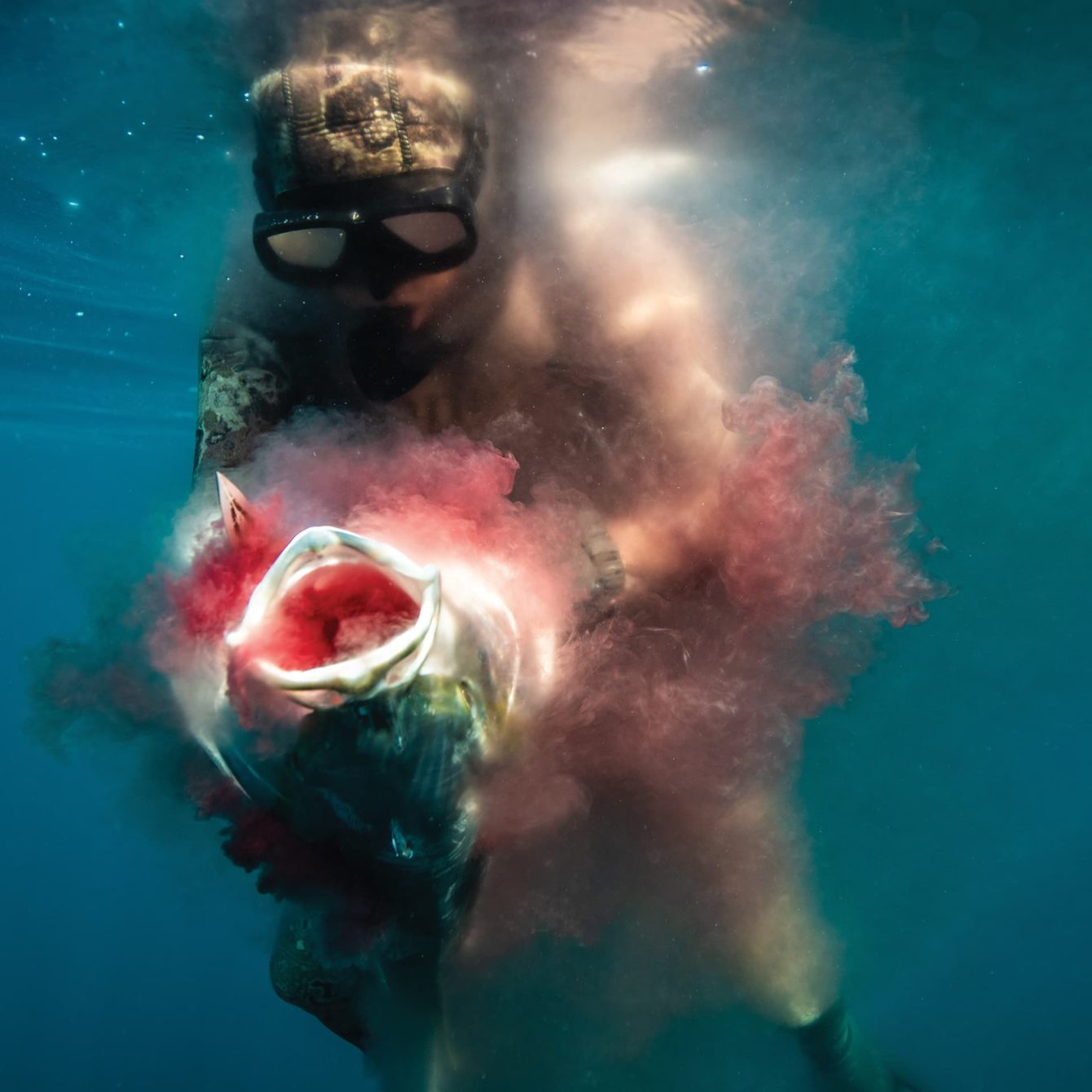 While still in diving school, she crewed for the Santa Barbara Harbor Patrol. After she graduated, Brooke got hired by a commercial dive company in Santa Barbara and worked as a commercial diver on the oil platforms off the Southern California coast for more than a year.
Afterwards, she needed a change and moved to the South Bay for more school. "I learned that I loved to work underwater and that I was really good at it, but I knew I wanted something more," she says.
She attended UCLA and majored in anthropology with a minor in archaeology. She focused on underwater nautical archaeology (shipwrecks), specifically the Manila galleon trade—Spanish trade ships that linked the Philippines to Mexico. Upon graduating she led a project in Baja, Mexico, locating a Manila galleon from the late 16th century.
At the same time, she worked on any dive job she could to feed her underwater infatuation. This led to one of her current inspecting jobs: maintaining and repairing Chevron's underwater pipes and hoses off the coast of El Segundo.
"A big part of why I love this job is that it is right in my backyard here in the South Bay," she says. "It's in a restricted area, so only the divers for the company I work for are allowed to dive in the berths the ships are in, and that makes it seem really special."
She also loves this job because the conditions are always changing. "Sometimes it's beautiful and calm with good visibility at a depth of 80 feet, where we do most of our work," she notes. "I get to see so much incredible sea life! Other times it can be rough, and I have to descend down the buoy chain—holding on in the surging water—to the bottom where the hoses are. It can get so dark and creepy that I have to just feel my way along the pipe. There are many times that I can sense something watching me, but I try not to think about it. I'm 100% confident that sharks have come to check me out while I'm down there, and I haven't even noticed or been able to see them."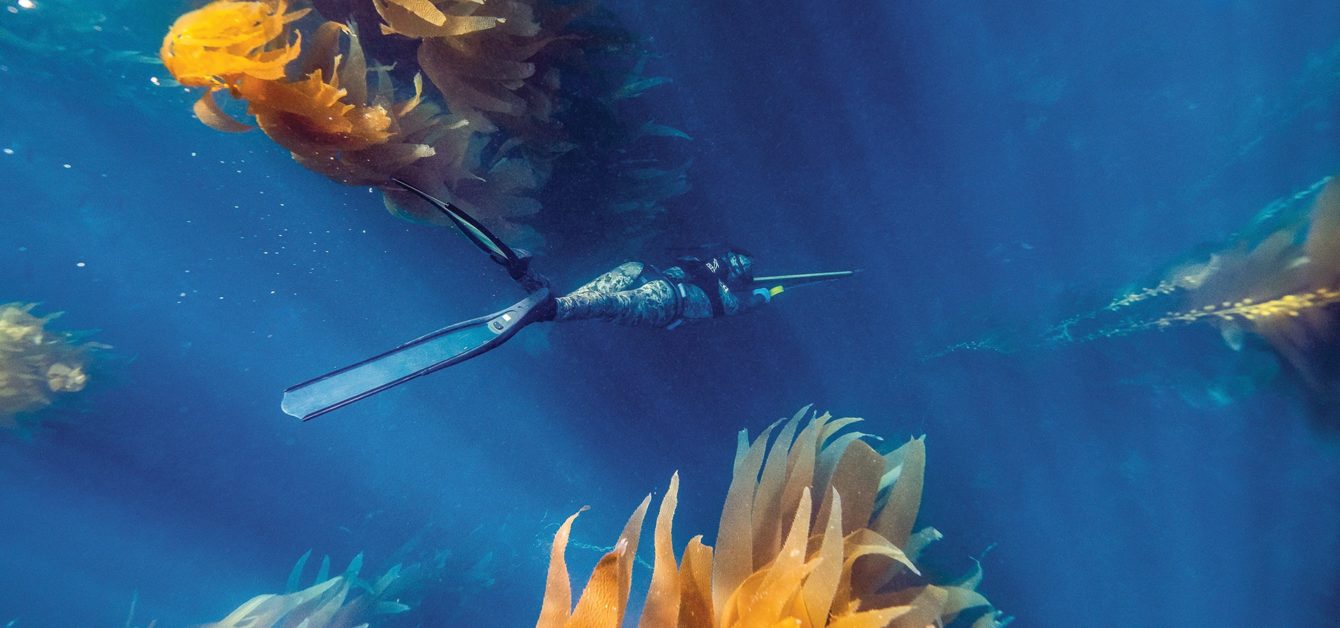 Everything came full circle when Brooke was hired to work on the movie Avatar 2 directed by James Cameron, the same director of The Abyss that had captivated her as a child. She says, "We worked in a giant tank at Manhattan Beach Studios, and I vividly remember being in the tank and watching Jim from just a few feet away, directing everyone, and thinking, 'Wow, this is so surreal!'"
After working on Avatar 2, Brooke continued designing her life around the ocean. You'd think that after long days like this she'd want to reacquaint herself with terra firma and do things like hike, rock climb or ride a bike. Not Brooke.
"I wasn't thinking about saving up to buy a home or anything," she shares. "I spend so much time offshore and that's where I want to be the most, so [she laughs] I bought a boat! I am so obsessed with my boat, it's not even funny. I don't have any kids, so I call him my baby boy, and he's the most badass rigid hull inflatable. I tell people who don't know what those are that it looks like a mini Navy SEAL boat. It allows me to get offshore and do one of the things I love most in the ocean: spearfish."
When talking about her job, Brooke displays a youthful appreciation and spark in her eyes, but when the subject of spearfishing comes up, that spark graduates to a full fireworks show. She sits straight up and moves to the edge of her chair, relaying how a casual curiosity and pastime when the surf was flat soon became a full-time obsession.
"My bedroom looks like a dive shop," she says. "I have racks of spearfishing wetsuits, surfing wetsuits, work wetsuits, SCUBA gear, a whole array of fins, bins of masks, snorkels, knives, gloves and booties."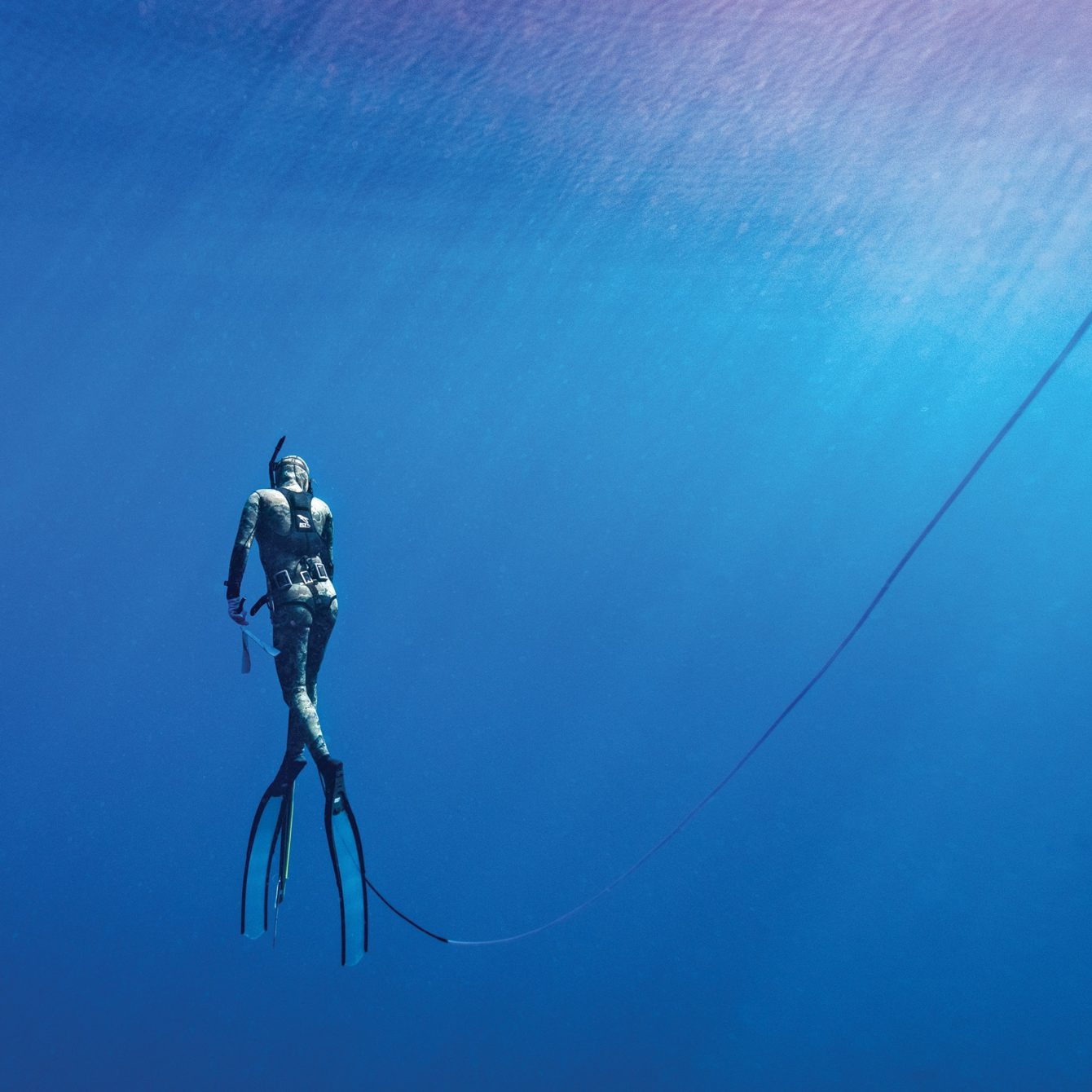 A typical day of spearfishing starts the night before—prepping and anticipating. "I'll try to go to bed early so I can wake up a few hours before it gets light out, but I'm just too amped," she admits. "I usually don't sleep at all."
To keep her heart rate low in order to conserve more oxygen so she can dive deeper and hold her breath longer, she doesn't drink coffee. Her day is fueled by pure adrenaline. It is an emotional roller coaster constructed not of steel but of uncertainty, anticipation, preparation, patience and skill.
"Part of what is so intriguing about the ocean versus other environments is that it is constantly changing. There are so many factors involved with the ocean: the currents, the sea state, swell direction, visibility, tides, water temperature. It is never the same, which makes it always feel new and exciting. It seems as though I'm always learning, and that's what makes it so special for me."
The zombie-like routine of loading her truck with gear, driving to the harbor, loading the boat and motoring out in the dark gets washed away when the sun blasts its first warm golden rays over the cool blue horizon as she makes her way offshore. She says, "My heart recognizes that I'm home, and then it's on!"
Once Brooke gets to a dive spot, she gets into her gear and tries to stay calm and focus on keeping her heart rate down. That first quantum leap turns an air-breathing, top-of-the-food-chain mammal instantly into a visitor of an aquatic wonderland, where she is still a predator but also possibly prey. Her experience easily keeps this latter thought in the back of her mind, and she feels completely and peacefully at home but also exhilarated and boiling over with anticipation.
While she floats on the surface, assessing the conditions and doing her pre-dive breathing routine to maximize her time underwater, she scans the abyss. She sees a school of fish and remembers to stay calm, slow her heart rate and make no sudden movements.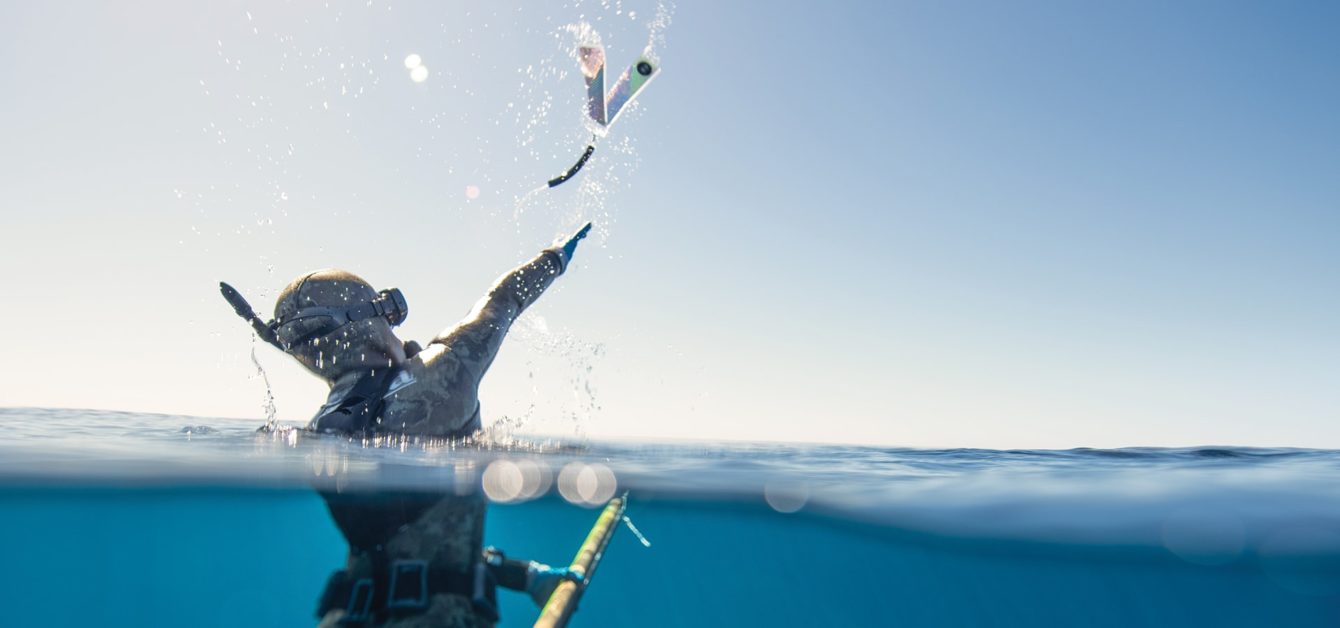 She describes the feeling of this moment much like athletes describe "the zone." Her attention is hyper-focused to the point of slowing down time to a dream-like state, where the urge to breathe disappears entirely. While slowly aiming her gun, Brooke and the fish are tethered in a moment of time like an invisible link through space … until she pulls the trigger … and the spear launches from her gun like a flash of lightning. It cleanly pierces the fish, killing it instantly and sending a wave of adrenaline through Brooke's body.
After returning to the surface to gasp for more air, she muscles the fish up and, like a true hunter, silently thanks it for its sacrifice. Aside from the love of it, Brooke spearfishes not solely for sport but to sustainably acquire her own seafood and share with friends and family.
Although this may seem like an individual experience, Brooke says it is absolutely a team effort. She has mates who support her from the beginning to the end of every dive. On one of her favorite spearfishing experiences, she shot her first—and technically the women's world record-breaker at 210 pounds—Pacific bluefin tuna (the current women's record is 100 pounds). "The stars aligned that day, and I shot the fish right through the spine, and it died instantly."
Because she had help bringing it up to the surface, it couldn't be registered as a world record. But she's reluctant to claim the technical women's world record and focuses instead on the experience.
"What made the day so special for me wasn't shooting a huge fish but the fact that my spearfishing mentor, Dr. Joe Farlo, was there," she says. "He taught me everything. Whenever he speaks, I listen! He is so knowledgeable. I have so much respect for him. I wouldn't have landed that fish if it wasn't for what he taught me. To have been on his boat and have him there when I speared the biggest fish of my life was incredibly special."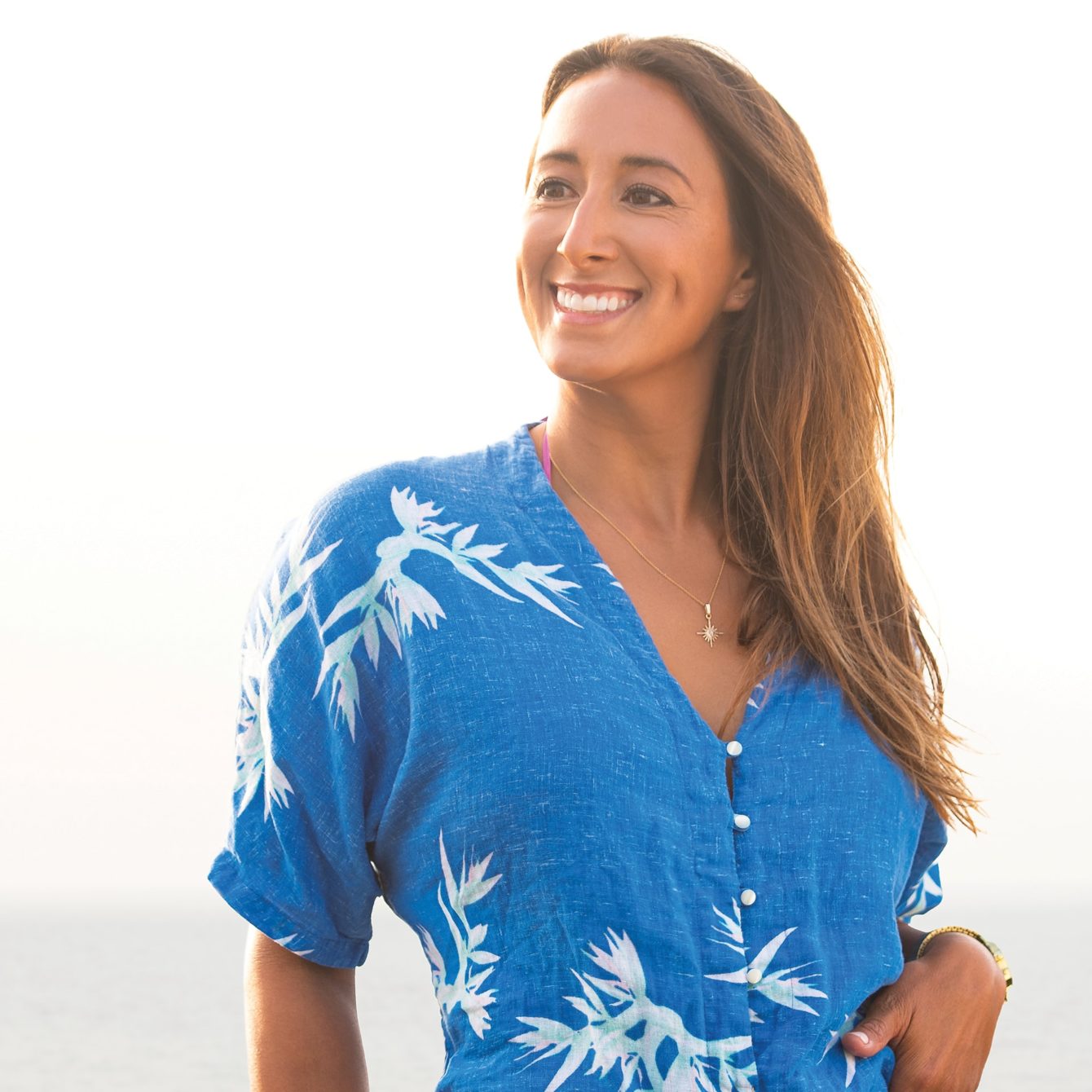 Brooke says there's nothing like being out on the water with friends who are oblivious to the fact that you're a "salty crusty mess" or that you haven't showered in a couple of days. "There is a general understanding that it's about the shared experience of being out there with a common goal," she explains. "Whether you get a fish or not, there's always so much stoke. It's a full emotional roller coaster—a good one—throughout the day. It is so physically intensive, and I crash hard at the end of it."
Although Brooke shares this sentiment with the same up-and-down rhythm as a moderate groundswell, her delivery is also very matter-of-fact. She has that knowing, calm sense that all thalassophiles share—a deep understanding and respect for the beauty and subtle nuances of the sea and the indifferent destructive volatility of it.
"Part of what is so intriguing about the ocean versus other environments is that it is constantly changing," she says. "There are so many factors involved with the ocean: the currents, the sea state, swell direction, visibility, tides, water temperature. It is never the same, which makes it always feel new and exciting. It seems as though I'm always learning, and that's what makes it so special for me."
The ocean has the ability to deliver our most joyful dream or our worst nightmare, and we're still endlessly called to be in it, on it and near it. "Ultimately," Brooke says, "there are no bad days in the ocean."