When artist and designer Erin Miller Wray moved from West Hollywood to the east Valley during the pandemic, she was nervous about how she would acclimate to living over the hill. She wondered what the artistic community would be like. Would she feel at home? As luck would have it, she quickly found the Valley's friendly, neighborly vibe suited her perfectly. "It's been a sanctuary," Erin says. "I think it's allowed me the opportunity to go more within and find some serenity in creating. I feel way more patient in my process."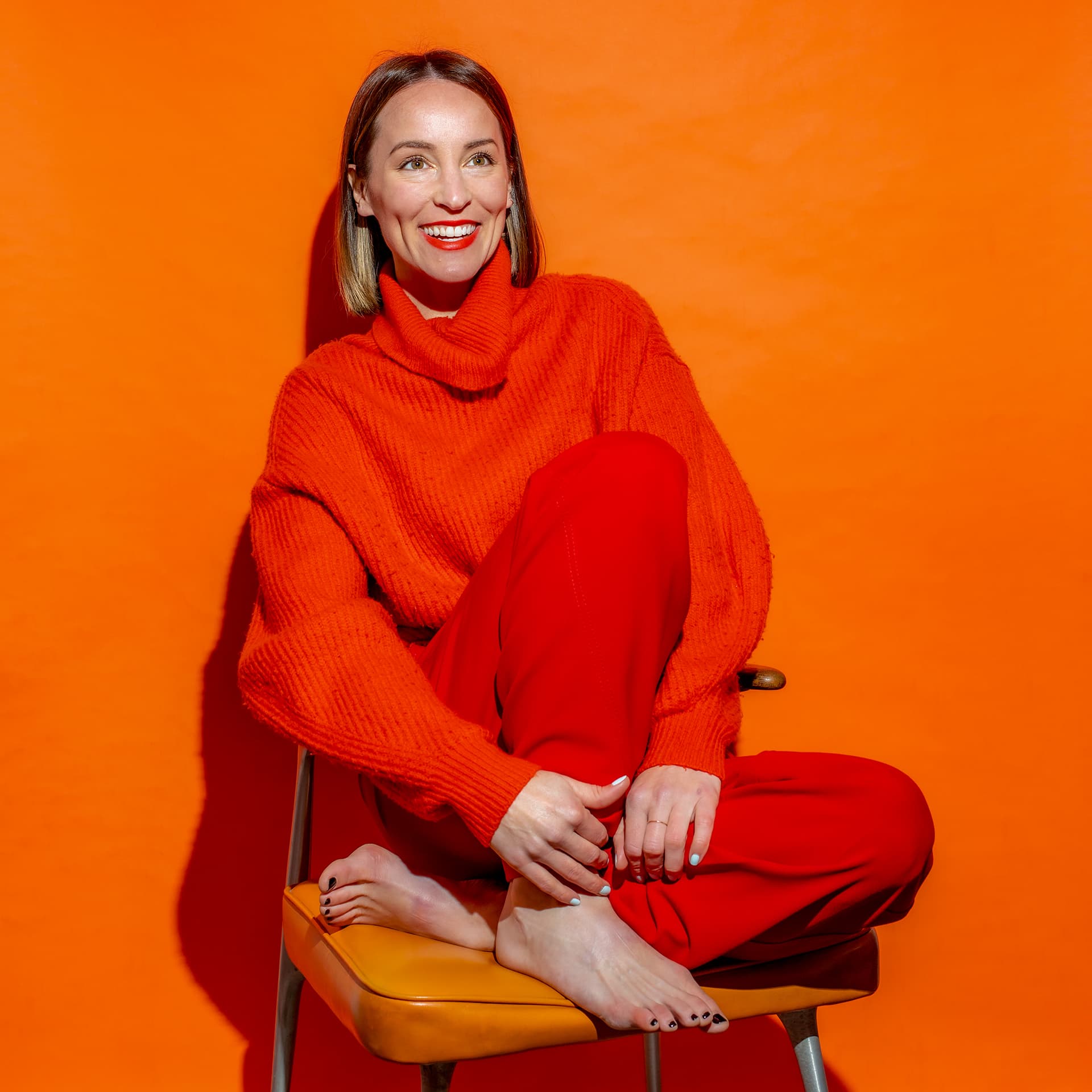 Above: Erin Miller Wray  |  Photographed by Jason Travis
For the charismatic, extroverted artist, who specializes in murals, lettering, hand-painted visual branding and large-scale public works, art is about community and connection. Originally from Memphis, Erin majored in interior design at the University of Tennessee before moving to LA in 2009 to pursue acting. She spent six years writing and producing sketch comedy before discovering a new passion: drawing in chalk.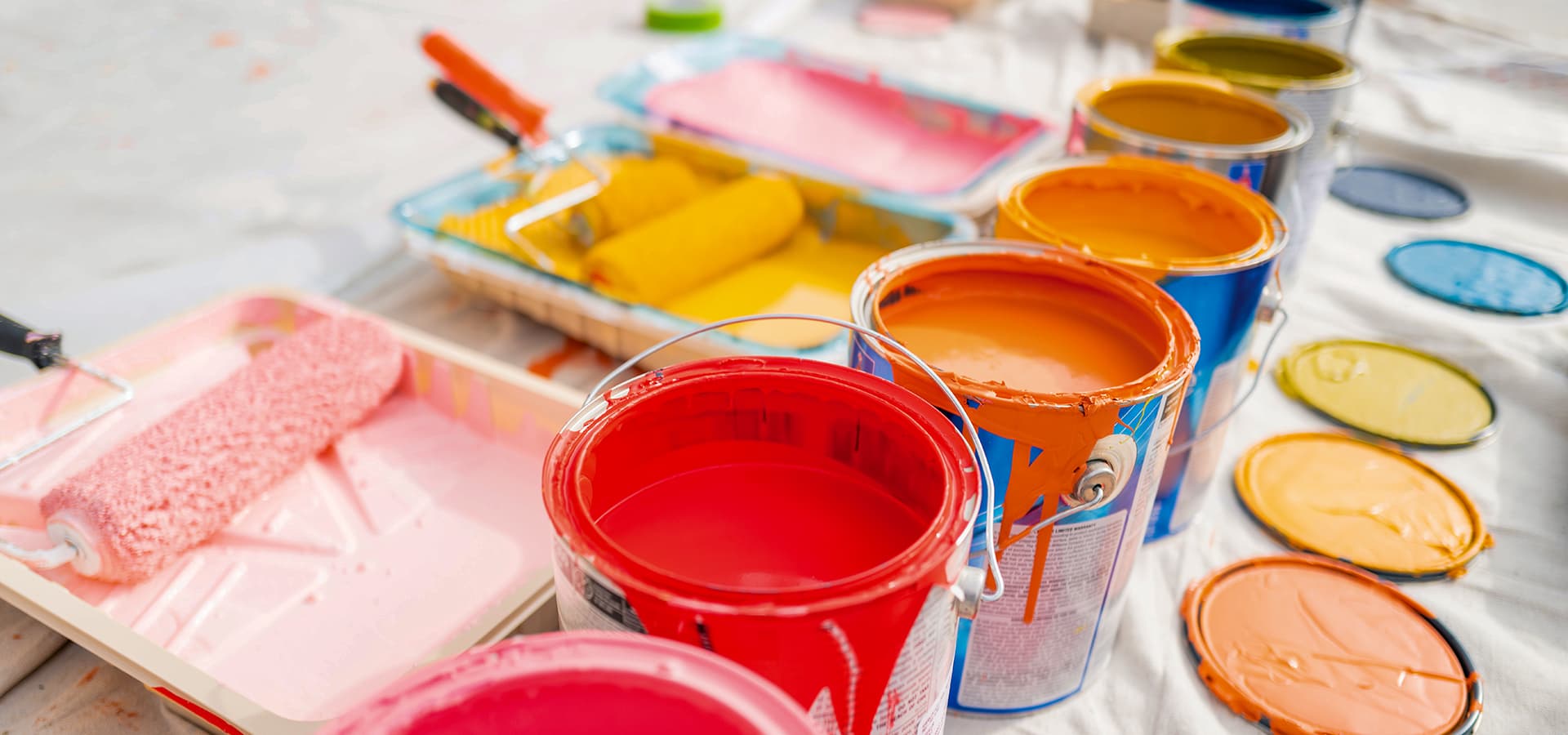 Above: Photographed by JLA Projects
Soon Erin was making a living doing vibrant chalk art for weddings, businesses and shops. "Simultaneously, Instagram was getting really popular," she says. "You started to see a lot of people taking pictures in front of these big walls. Lettering artists got really big on Instagram and I just got obsessed with it. It was like, how do I do that? So I self-taught myself this whole new skill set of becoming a lettering artist. Each job progressively got bigger and bigger and then snowballed into murals."
"I really love diving into an idea and figuring out what works best and how it operates and how to problem-solve." 
Her murals—bright, joyful and colorful—have graced locations from the Viceroy Hotel in Santa Monica to downtown Memphis. Her clients also include several Valley homeowners. A recent job was painting a mural on a guest house in North Hollywood. Erin's art is inspired by the loose, raw authenticity of southern artists like George Hunt, and SoCal influences—clean, mid-century modern design—and simple shapes and tones found in in the work of many California-based ceramic artists and textile designers.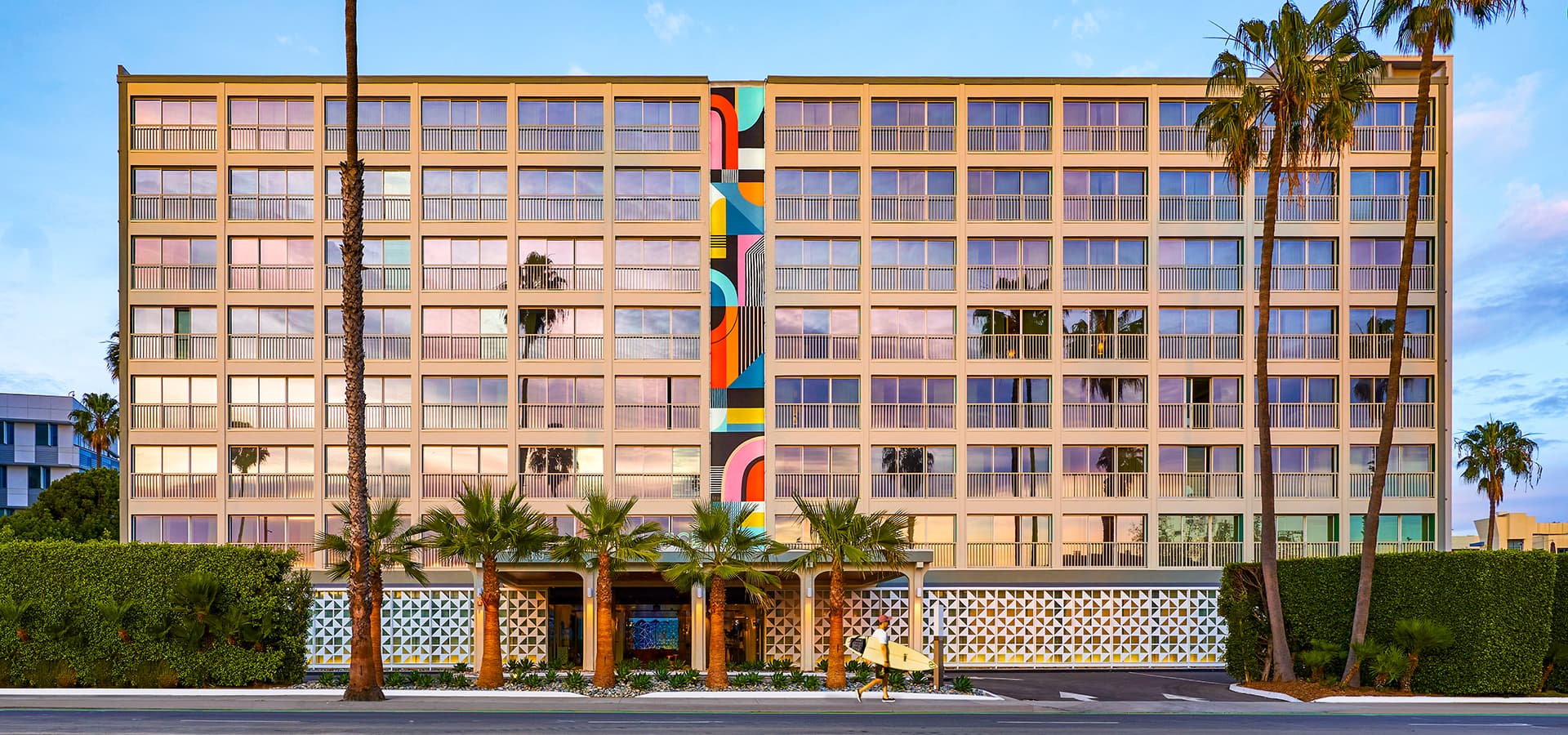 Above: Erin's mural on the facade of the Viceroy in Santa Monica  |  Photographed by Mickey Schwartz
She also collaborates with major corporations, including Target, Walmart, Tastemade, and the NBA on ad campaigns, branding and installation work. While many artists often wither working with large companies, she thrives. "I think that has a lot to do with my time as a producer and just connecting with people," she says. "I really love diving into an idea and figuring out what works best and how it operates and how to problem-solve. I think for a lot of artists that's the miserable part of the process. For me that's where I light on fire. I just light up."
But her real joy comes from community collaborations. This spring, she teamed up with the nonprofit 2K Foundations to paint the basketball court at the historic Cal Johnson Park in Knoxville, Tennessee.
Above: One of Erin's murals adorns the walls at Lucky Bird Fried Chicken in Eagle Rock  |  Photographed by Shelby Moore
Erin says she relished working with locals, collaborating with them on the design and production of the piece. Over 12 days, 40 volunteers joined her crew of six to help paint the court. "Once we're on site, it's a party, especially for that one," she says. "It's about getting everybody involved as much as possible so that they feel like they have a hand in it, and it feels like theirs," she says. "That's really important to me. When I leave this, this is yours. I want people to feel like they can come experience it and take ownership in it, take care of it and take pride in it."
Thus far this year has been an exciting one for Erin, with new projects and experiences, and a baby due in the fall. She is currently working on a large-scale project at Hillcrest Drive Elementary in LA. "Our intention is to hire local artists to paint 14 different murals with a multicultural, representative and intentional lens to inspire encouragement, excitement, pride and creative thought for Hillcrest's students."
Above: Photographed by Steve Morissette
Always looking for new ways to connect and inspire, Erin was spurred by the pandemic to branch out into working on an upcoming ceramic and textile line. "I ended up challenging myself to think how to take (my art) off the wall," she says. "And so I'm exploring new ways of allowing people a chance to experience my art."