Hailing from Northern California, Alec Lytle is a singer-songwriter creating acoustic Americana-influenced music that he strives to fill with a sense of place—the tall pines, rolling mountains and blankets of enveloping coastal fog that define his home.

After years playing a supporting role to various musicians as a harmony singer and upright bass player, Lytle was convinced by fellow musicians, friends and family, that his personal songs deserved to be heard by an audience. Lytle wrote most of the songs for "The End of Ours" over the four years he lived in a yurt he built in the Santa Cruz Mountains. Most nights were spent alone with the Pacific coastal fog collecting in the redwood trees overhead, dripping onto the canvas roof. Lytle often says that the tent structure was a great place to think and to write.
Lytle's original music harkens back to the '60s and '70s folk music his parents played while he was growing up in California's central valley. A bit of bluegrass twang, coupled with beautiful melodies, three-part vocal harmony and the honesty of acoustic instrumsents make for an experience that can remind a listener of a simpler, calmer time.
While he sometimes performs on his own, he often "rounds out" his music with a talented group of musicians who go by the name of Alex Lytle & Them Rounders. On his most recent tour through central and southern California, those musicians included Chris Wagner on upright bass and high harmony, Dan Newitt on mandolin and low harmony and Bryan Wegman on drums. (Wagner and Wegman also do some good old-fashioned Appalachian boot stomping on "Mountain.")
Lytle's debut album, "The End of Ours," is steeped in complicated emotion. During the recording of the album, Lytle's mother passed away and only months later, his first child was born. The songwriter has compiled a series of songs that document loss. From the end of relationships to the deaths of loved ones, Lytle angularly references some very sad events in his own life.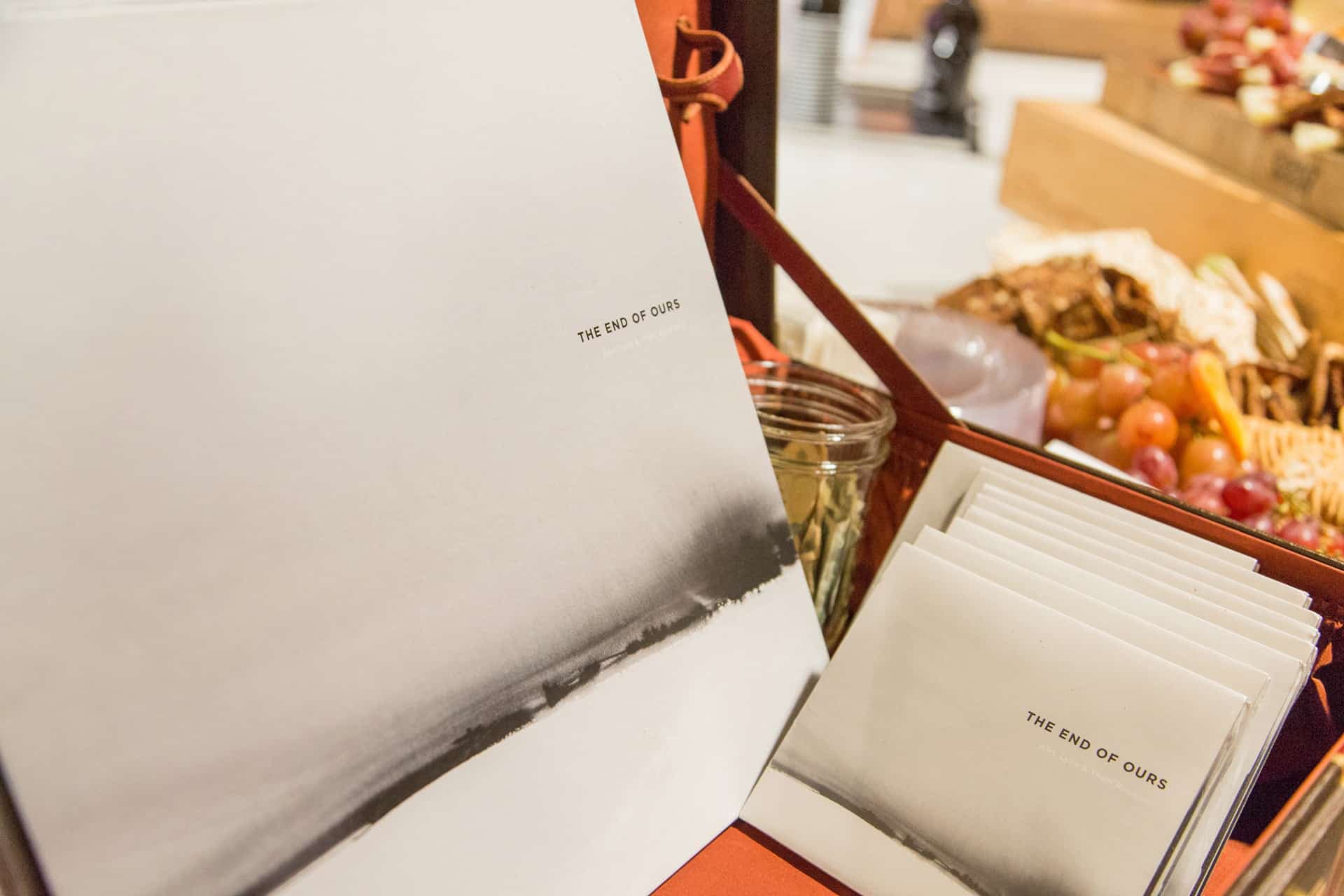 The Library Sessions set list:
© Alex Lytle