If you've seen films like The Aviator or Once Upon a Time in Hollywood, you've enjoyed of glimpse of Hollywood in another era. From palatial movie palaces to cozy bars where starlets dreamed of being discovered, many Hollywood gems have disappeared like movie sets painted over for the next picture. But fortunately, some have survived—and they're more glorious than ever. Here's a guide to three Hollywood treasures that stood the test of time. They'd welcome your patronage on your next visit to Tinseltown.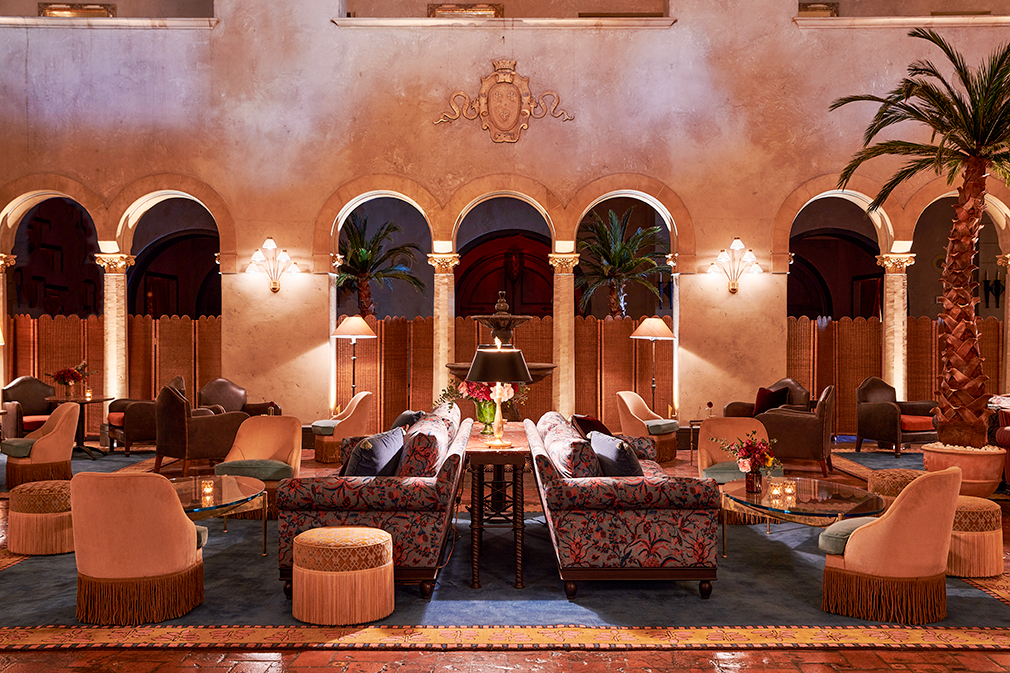 The Hollywood Roosevelt Hotel
It's the hotel the stars built. The brainchild of silent greats Mary Pickford and Douglas Fairbanks and movie producer Louis B. Mayer, the Spanish Colonial Revival-style hotel opened in 1927, hosting the first Academy Awards ceremony two years later. Countless celebrities have holed up here, including Clark Gable, Shirley Temple, and Marilyn Monroe, who is rumored to haunt the halls. After falling on hard times in the 1950s, the hotel was purchased in the 1980s and underwent a $35-million-dollar renovation to restore its original splendor. More recently, designer Yabu Pushelberg added his own touch to make the legendary Hollywood hotel an oasis of glamour and vintage style. Relax in a cabana at the '60s-style Tropicana pool and sip drinks by the bar. You can unwind in the lavish luxury of the Marilyn Suite, indulge in farm-to-table fare at Shirley Brasserie, and sip cocktails in the Spare Room. Old-world elegance beautifully blends with a new playful vibe here.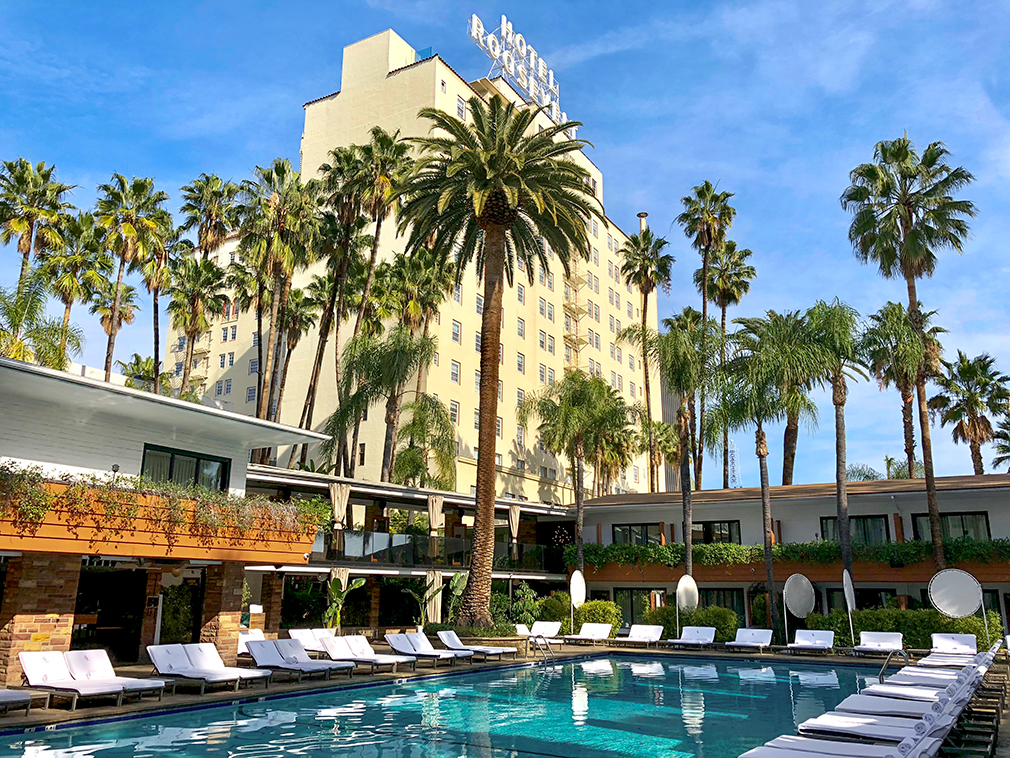 7000 Hollywood Blvd, Los Angeles, CA 90028
www.thehollywoodroosevelt.com | @thehollywoodroosevelt
Musso & Frank
A landmark restaurant since 1919, Musso & Frank predates even the Hollywood sign. The classic ambiance—think red booths, scenic murals, and wood accents—have been lovingly preserved for generations. The red-jacketed bartenders serve up both delicious and beloved martinis. And the fantastic menu of traditional favorites and daily specials is a true treat. If you're a fan of Mad Men or Once Upon a Time in Hollywood, your table might be more famous than you are.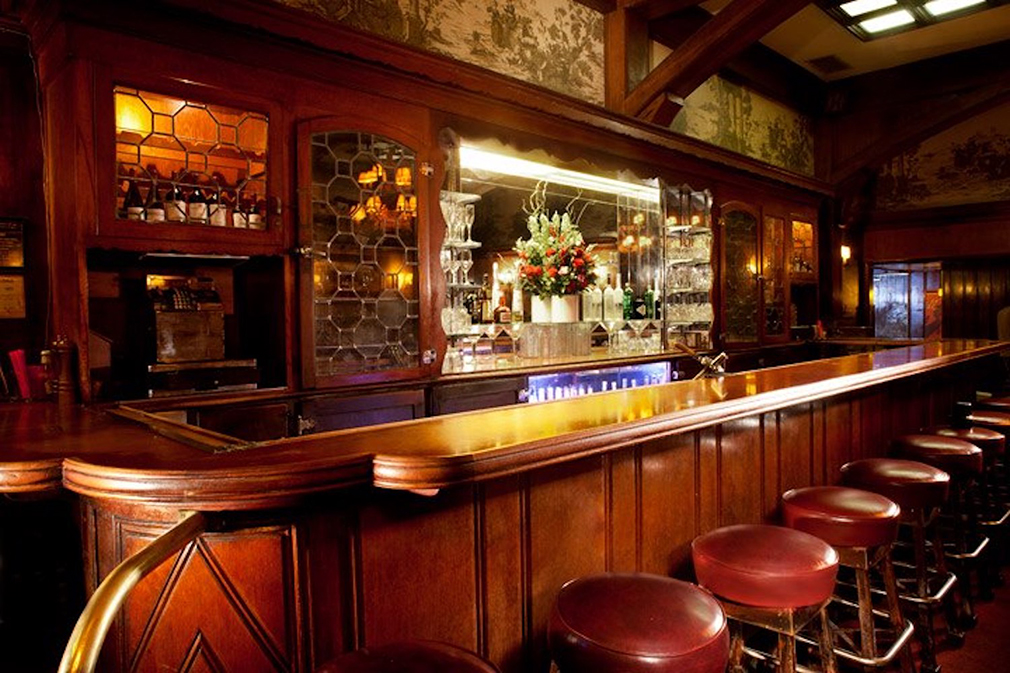 6667 Hollywood Blvd, Hollywood, CA 90028
www.mussoandfrank.com | @mussoandfrankgrill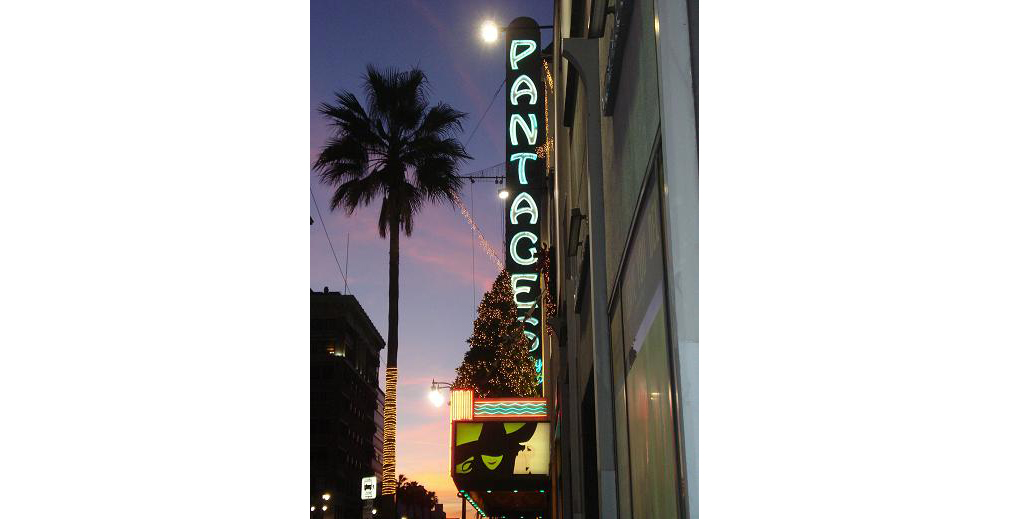 Pantages Theatre
Just beyond famous intersection of Hollywood and Vine, the Pantages Theatre sparkles like a star. One of Hollywood's greatest landmarks, the Art Deco showplace opened in 1930, hosting movie premieres and 11 Academy Award ceremonies. In 2000, the theatre reopened after a meticulous renovation. Now patrons can enjoy the best of Broadway with an ever-changing roster of hits shows taking stage. But the true spectacle can be found at every corner of the building, from the grand and elegant lobby to the breathtaking chandeliers, ceilings, and proscenium stealing focus above your seats.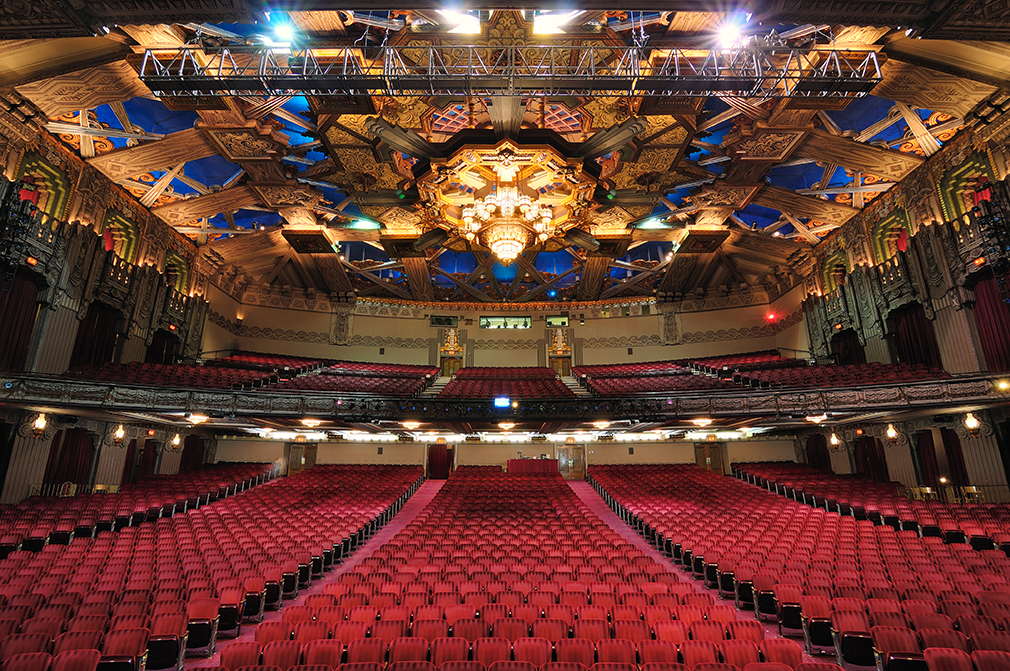 2301 N Highland Ave, Los Angeles, CA 90068
www.broadwayinhollywood.com | @hollywoodpantagestheatre