Growing up in Brazil, Paula Tabalipa spent many weekends at her grandparents' cattle ranch riding horses, milking cows and embracing the natural surroundings. "By weekend's end, as we prepared to return to the city, my grandfather would fill our car with the ranch's endless bounty: eggs, vegetables, beans and meats," she shares. "This regular connection to the land and appreciation for the fruits of its labor left an indelible impression on me."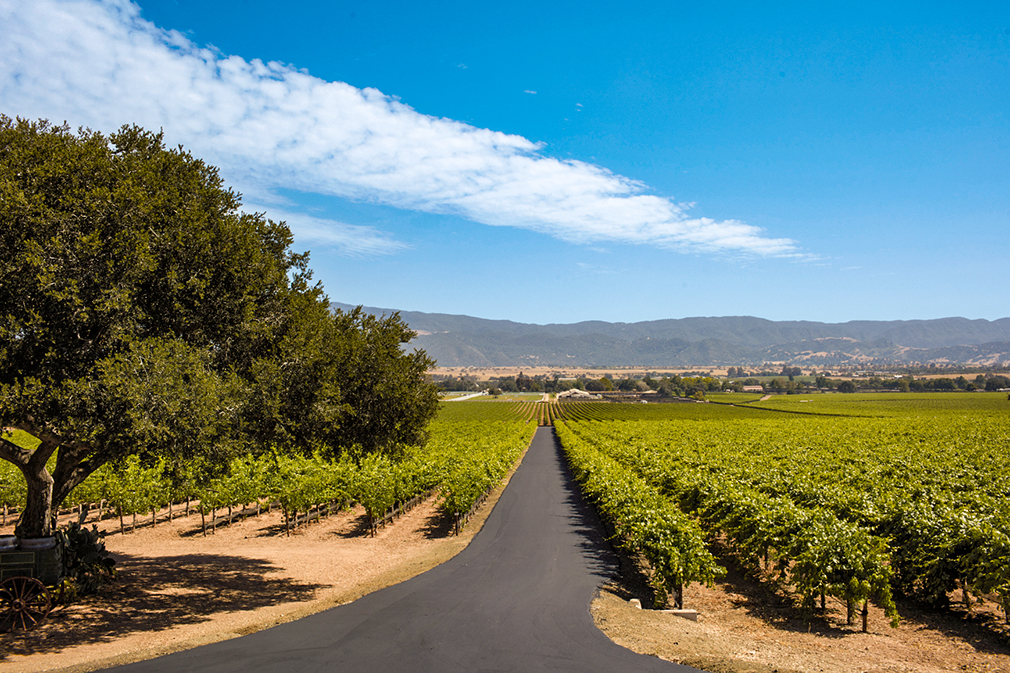 After 20 years of establishing a life in the city, Paula found herself yearning for the peace and tranquility she savored as a child. "This longing has guided me toward new projects and ventures, such as wine production, that would rekindle that connection to the land—a connection that was such an integral part of my upbringing," she says.
Paula and her husband, Michael Greenberg, were fortunate enough to acquire a vineyard in the Santa Ynez Valley. "The first time we saw this property, we were deeply moved by its majestic beauty," she says. "The vines—at 19 years old—are steeped in history, and we feel incredibly grateful to have stumbled upon such a special property that holds so much significance in the region."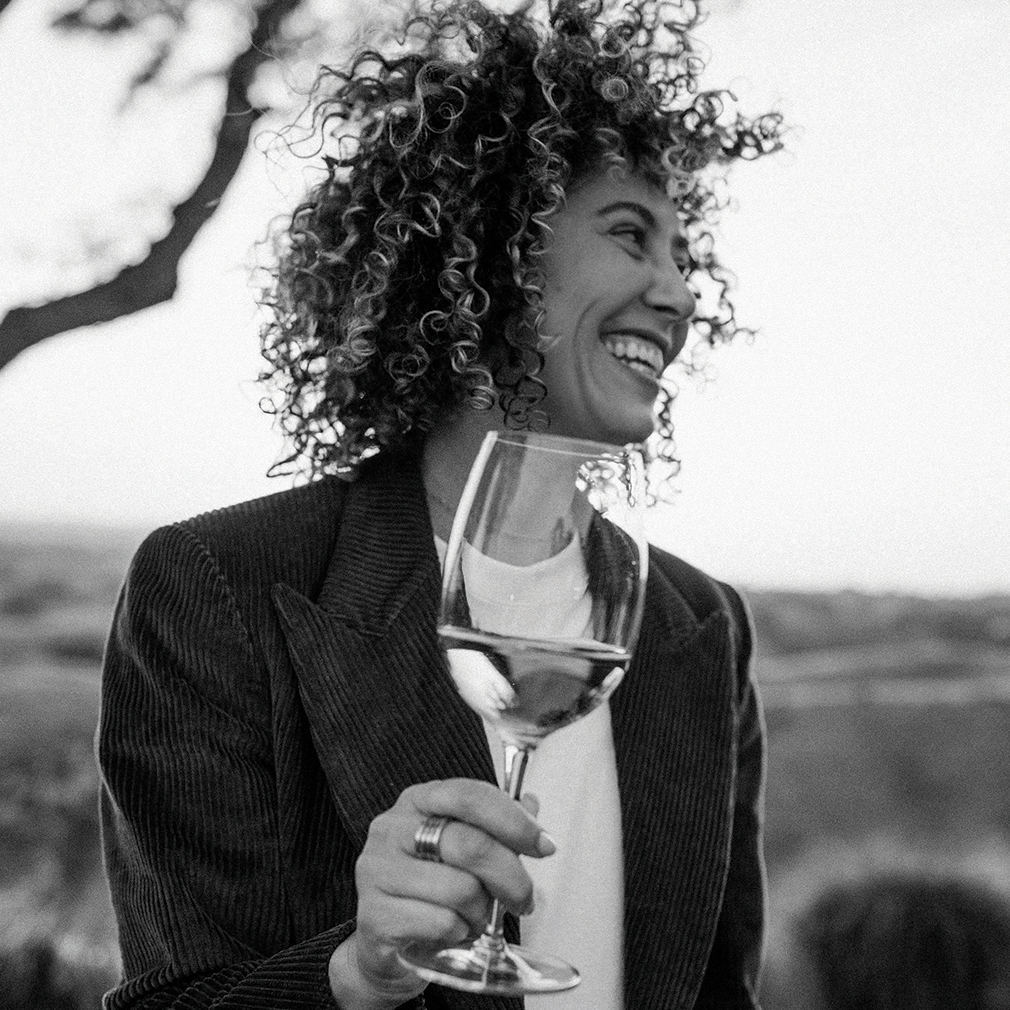 Already being expertly managed, the vineyard—named Living Life—is one of the most sought-after fruit sources for wine producers. "Coastal Vineyard Care has diligently tended the land since it was sold by the original owner, Dale Hampton, a pioneering grower who planted the vineyard nearly two decades ago," says Paula.
While the vineyard was thriving, the home that accompanies the property required a touch of personal aesthetic to truly make it their own. With a background in design, including costume creation and window displays, Paula welcomed the transformation. She collaborated with good friend Pearson Turnbull, owner of Santa Ynez General.
The couple then turned their attention to wine production and established a partnership with the winemaking team at Dragonette Cellars. "Their expertise and passion for winemaking have been invaluable and the reason we can produce the high-quality, character-filled wines we once only desired to make from our vineyard," Paula says.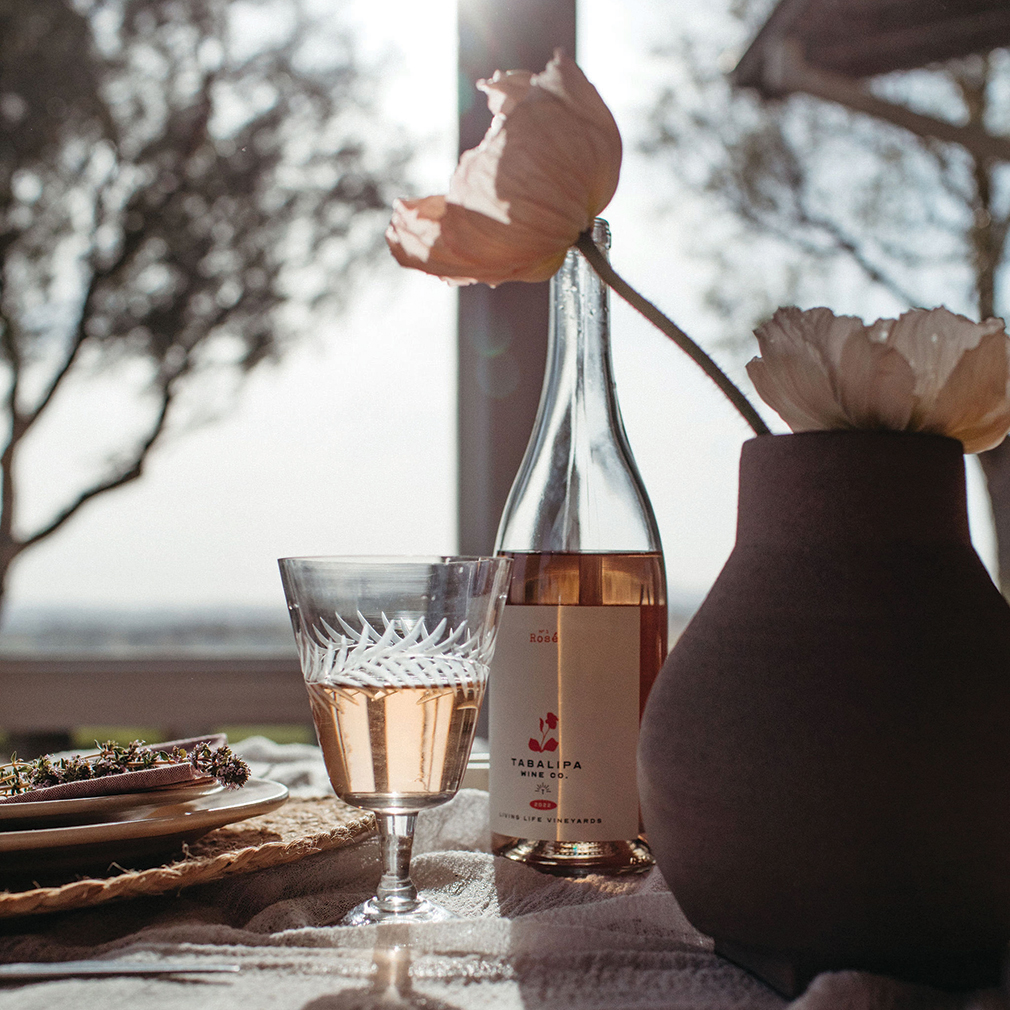 "This longing has guided me toward new projects and ventures that would rekindle that connection to the land—a connection that was such an integral part of my upbringing."
Tabalipa Wine Co. produces 100% estate-grown rosé sourced from Living Life Vineyards. They recently debuted No. 1 Rosé, a beautiful reflection of the region's romance and richness. The tree in the logo, the pinheiro, is native to Paula's home state in Brazil. For the label, they hired a Brazilian artist to capture elements from 1950s and '60s graphic design. "[It's] a representation of my design aesthetic, drawn from various facets of my life—from my Brazilian roots to my design career, and of course my deep appreciation for nature."