As of June 1, there are now 266 official "American Viticultural Areas" in the United States. Of these geographically delimited growing areas, a whopping 146 are to be found right here in California. While big-name appellations like Napa Valley or Paso Robles may be on the average consumer's radar, there are other, lesser-known areas that also deserve our equal attention. Fancy a little treasure-hunting this summer? Each of the three wine regions below has world-class grape juice and fun places to stay, so consider jumping off the beaten trail and venturing further afield.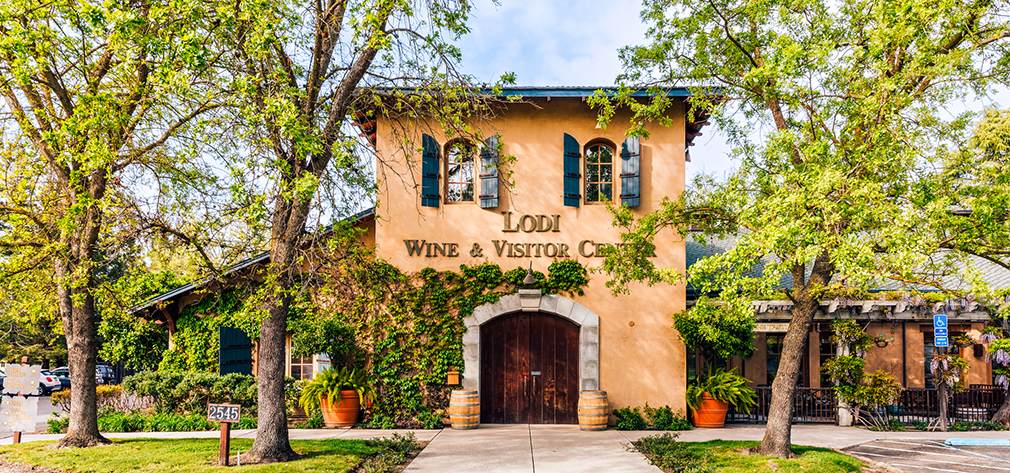 LODI: History in a Glass
Straddling both Sacramento and San Joaquin counties, the Lodi AVA features approximately 100,000 acres of vines which is double that of Napa Valley. Because much of its production is allocated to bulk wines, it's easy to overlook the incredible historicity of some of its vineyards. Zinfandel fanatics know that Lodi is the epicenter for authentically old vines but it's also home to quirky grapes like ribolla gialla and zwiegelt. Lastly, Lodi leads most of California when it comes to sustainable winegrowing largely due to its textbook "Lodi Rules," the best practices system on which many other regions have modeled their own long-term regenerative strategies.
Located just 40 miles south of Sacramento, Lodi is easily accessed by car or consider taking the Amtrak train for a fuel-efficient visit this summer. And for planning purposes, check out Lodi! The Definitive Guide and History of America's Largest Wine Region, one of the most gorgeous wine books published in recent years from renowned photographer and journalist Randy Caparoso.
Where to Stay: While there are many inexpensive chain hotels available, we suggest you stay at Wine & Roses. This locally owned resort offers spectacular gardens, a world-class spa and a lovely little café and market that feature nearby farmers and handmade artisanal goods. Rooms are approximately $300 per night—if in Napa, they'd cost you more like $900. Start your journey there, as they also play host to Lodi's Wine Visitor Center with hundreds of local wines available for tasting. | winerose.com
Where to Dine: Zin Bistro. In the heart of zinfandel country, this lovely restaurant is a perennial favorite located downtown. Dine in the outdoor patio and ask for help on the extensive wine list—lots of quirky cool bottles to try.
Recommended Wines & Wineries: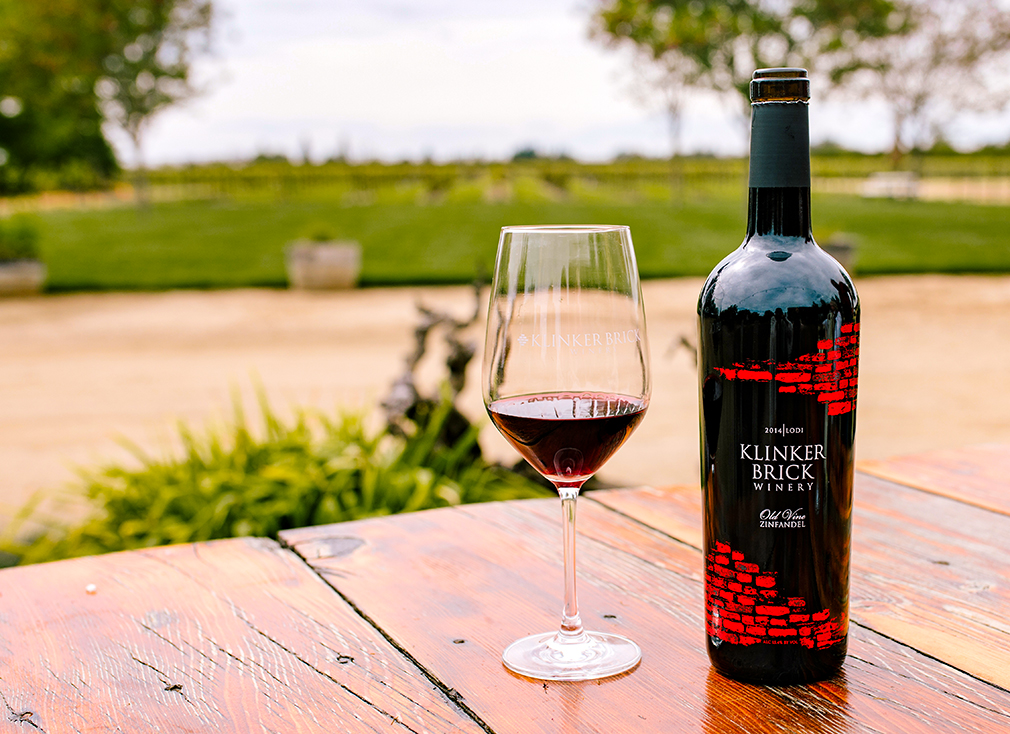 2021 Klinker Brick Winery, Grenache Blanc
While Klinker Brick may be best-known for big reds, this delicious grenache blanc showcases their more refreshing style of winemaking. Owned and operated by sixth generation Lodi winegrowers, you'll feel like family too in their welcoming tasting room.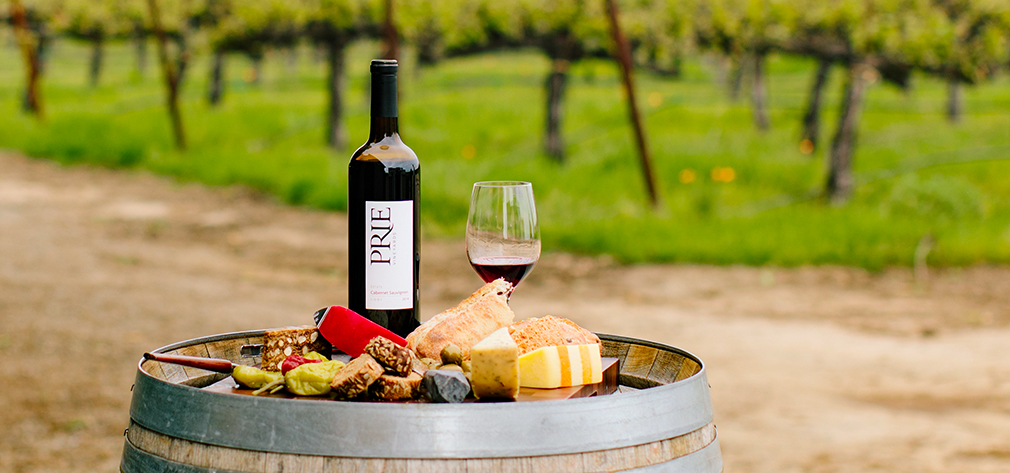 2018 PRIE Winery Cabernet Franc
This excellent cabernet franc showcases why the Lodi region's long, warm growing season and diverse soils can support great grape diversity. PRIE also bottles quirky grapes like dornfelder, counoise and nebbiolo with a lovely on-site tasting room just by the winery.
2018 Harney Lane Winery Zinfandel, "Scottsdale Vineyard"
If you're going to Lodi, don't miss out on the zinfandel. It's our heritage grape here in California, and this bottling from Harney Lane is exceptional; rich, jammy fruits with lovely acidity and herbal aromatics to balance it out. Don't miss out on Harney Lane's gorgeous gardens, where you can relax by the firepit or stroll under the towering cedar trees.
SLO COAST: Coastal Cool
San Luis Obispo is often described as the "Happiest Town in America" (by no less than Oprah herself) and with good reason. Situated about halfway between LA and SF and home to a world-class university, SLO town offers incredible nearby beaches, hiking trails, a vibrant restaurant scene and one of CA's newest wine-producing AVAs—the SLO Coast. Because the maritime influence is so strong here, cooling Pacific breezes help nurture finicky grapes like pinot noir while more inland vineyards get long days of sunshine to ripen grapes like syrah. From luxe to rustic, there are accommodations at every price point, and you can taste world-class wines in the morning and beach it in the afternoon when temps rise. Pro tip: don't miss Montaña de Oro State Park for coastal wanderings or nearby Morro Bay for darling baby sea otters. This is a very family-friendly place to experience great wine AND bring the kids for an affordable getaway.

Where to Stay: For anyone who's driven the 101, the Madonna Inn is SLO's most memorable hotel option. Come for the quirky themed rooms but stay for the CAKES in the restaurant … those incredible, architectural masterpiece cakes that are legendary in California. With a Tesla Supercharger now conveniently located on-property, the Madonna Inn is one of the hippest waypoints you can choose for a coastal adventure up the Ventura Freeway. Rooms start at $219 per night. | madonnainn.com
Where to Dine: Just a few miles south of SLO's vibrant downtown is Shell Beach's gorgeous Dolphin Bay Resort and its flagship restaurant, Lido. Lido is one of those impossibly beautiful Californian restaurants, where you sip amazing wines and watch sorbet-colored sunsets over the Pacific. Ask for Wine Director Robin Puricelli, who can steer you to luxe Champagnes like Pierre Peters or hook you up with a local bottle to complement the beachy gourmet vibe. | thedolphinbay.com
Recommended Wines & Wineries: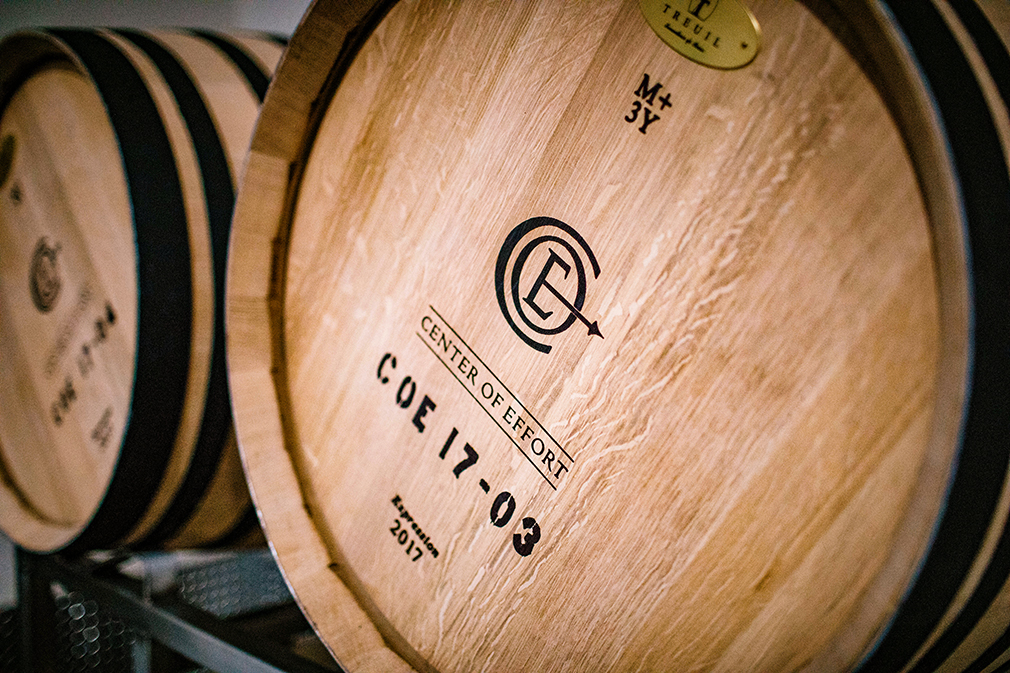 2021 Center of Effort Chenin Blanc, "Oro Bianco"
Housed in the old Corbett Canyon winery, Center of Effort is making extraordinary wines and this chenin blanc showcases the trademark acidity of a coastal climate. C of E is a must-visit winery too and the adjacent event area includes an outdoor kitchen, a putting green, Bocce courts, an orchard and amazing views of the Edna Valley.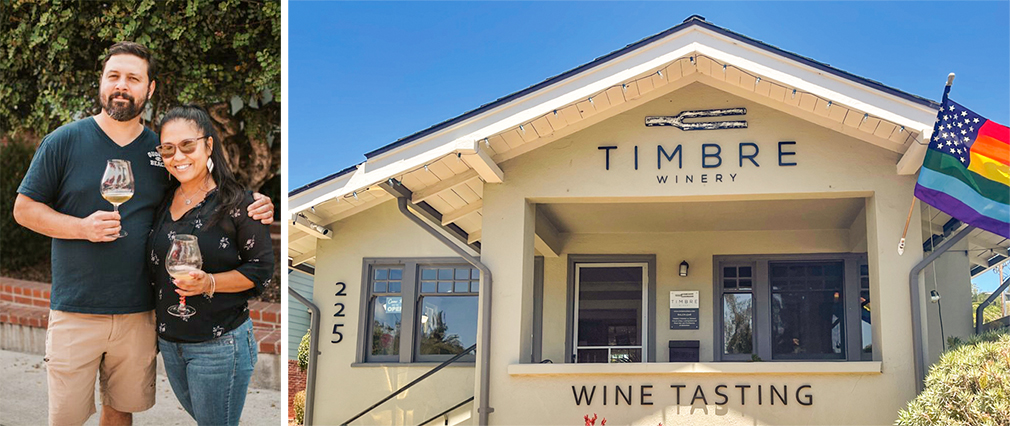 2019 Timbre Winery Syrah, "The Hook"
Owner and Winemaker Josh Klapper took his lateral wine knowledge honed as a sommelier in Los Angeles and did a deep vertical dive into San Luis Obispo's terroirs. This amazing syrah, grown on adobe clay loam in the Donati Vineyard, has pepper and cranberry tones with just a touch of new French oak. Check out the Timbre tasting room in charming downtown Arroyo Grande, too.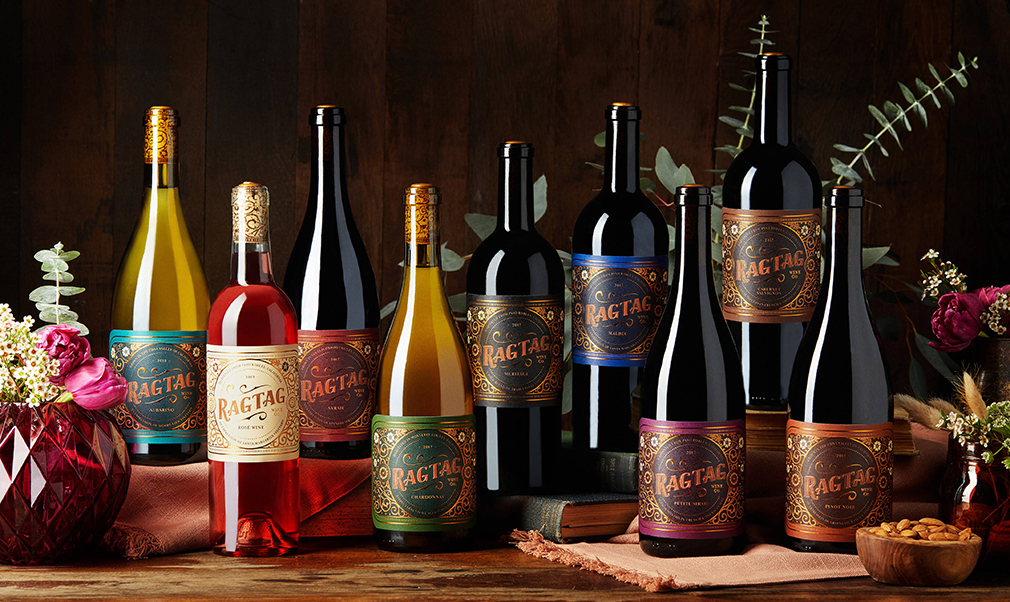 2017 Ragtag Wine Co. Pinot Noir, "Greengate Ranch"
This pinot noir is from Ragtag Wine Company, a newer entry to the SLO wine scene which is helmed by a brother and sister duo. Specialists in small-batch wines made from vineyard specific sites, Ragtag's 2017 pinot noir is silky and polished, with spiced berry and vanillin. Check out their new tasting room in downtown SLO too—the perfect place to share a few sips before strolling around the historic Mission or braving the legendarily yucky "Bubblegum Alley."
MENDOCINO: Redwood Retreat
I keenly remember the first time I drove the length of CA State Highway 128 from the coast to the 101. I was absolutely stunned at the beauty of the road from the sparkling turquoise estuary of the Navarro River through the towering redwoods and then into the urban metropolis that is Boonville, CA (population 947). Why would a Champagne giant like Louis Roederer take up winemaking in the remote Anderson Valley? Because those Frenchies recognize terroir when they see it, and as pinot noir and chardonnay vineyards continue to mature in the area, we all can experience this magic. With apologies to Sonoma, SLO and the Santa Rita Hills here in California—let alone my Oregonian friends in the Willamette—the Anderson Valley is the epicenter for American pinot noir. The remoteness is part of the charm, so plan the drive accordingly and make the big loop if you can. It's faster to take the 101 up and back, but then you'd miss Albion, Elk and Fort Bragg's Seaglass Beach—a stunning example of detritus alchemized into beauty, and it's disappearing quickly. Take the longer coastal route. It's worth it.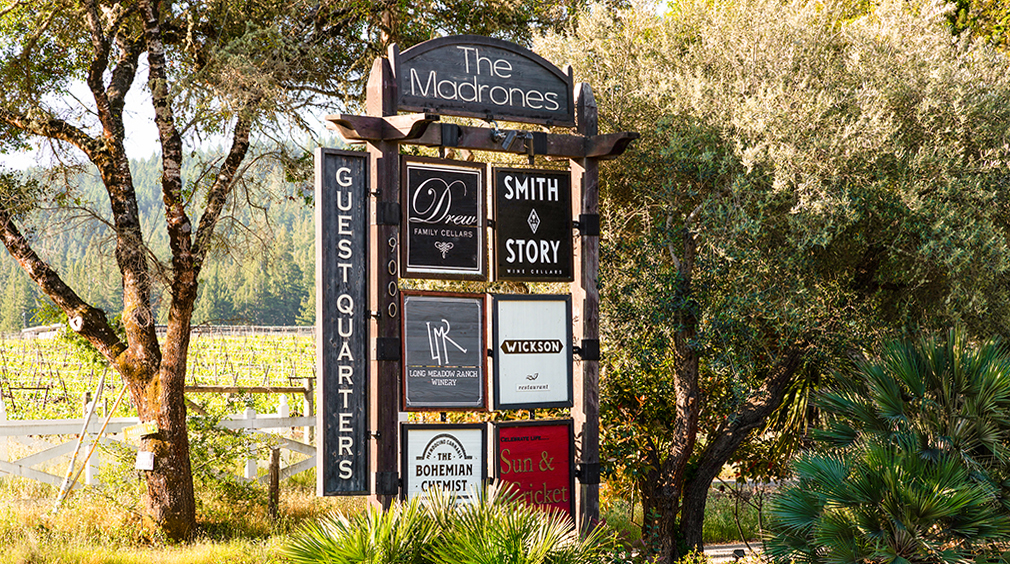 Where to Stay: The Madrones. For a town as tiny as Philo is, who'd expect to find this kind of world-class hospitality? From the exceptional Wickson restaurant and the perfectly curated Sun & Cricket Curiosity Shoppe to on-site tasting rooms for Drew and Long Meadow Ranch to the Bohemian Chemist Herbal Apothecary (wink, wink), you don't actually need to leave this lovely sanctuary to have a great time. Rooms at the Madrones or next door at the Brambles start at about $300 per night. | themadrones.com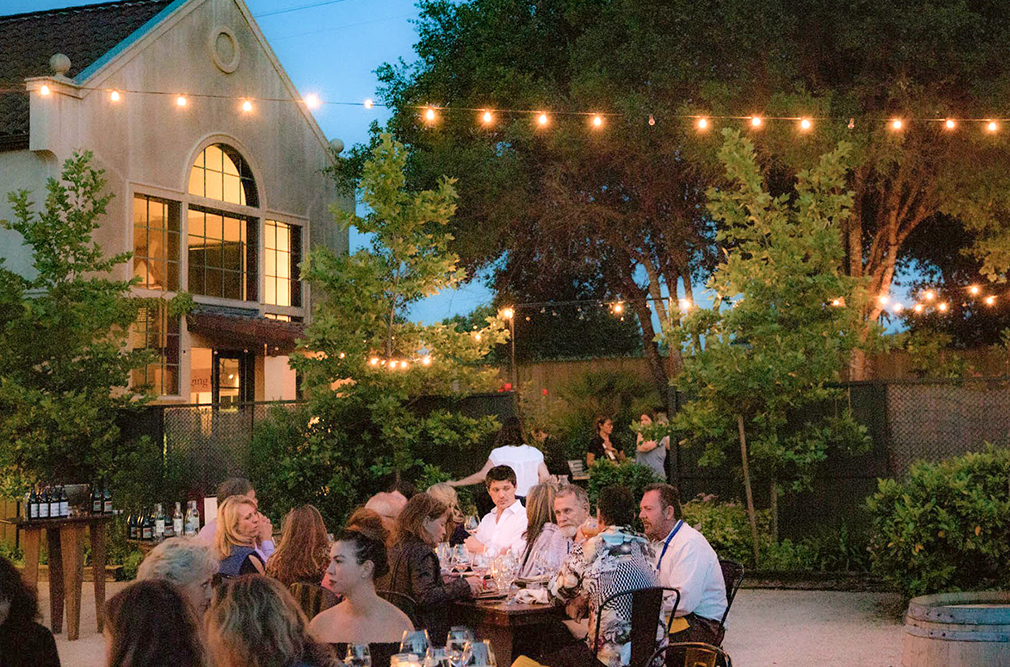 Where to Dine: The Boonville Hotel, helmed by Chef Perry Hoffman, is where I recently had what is definitely the best duck confit on the planet, served family style as part of a weekly prix-fixe menu that actually practices seasonality and localism. Hoffman is Sally Schmitt's grandson, she who opened the French Laundry before selling it to Thomas Keller and relocating to the nearby Apple Farm in Philo. Sally recently passed away just as her amazing cookbook and memoir came off the press: Six California Kitchens: A Collection of Recipes, Stories, and Cooking Lessons From a Pioneer of California Cuisine. Be sure to make a reservation early as the hotel encourages rather than discourages diners to linger and is typically only open at the weekend. | boonvillehotel.com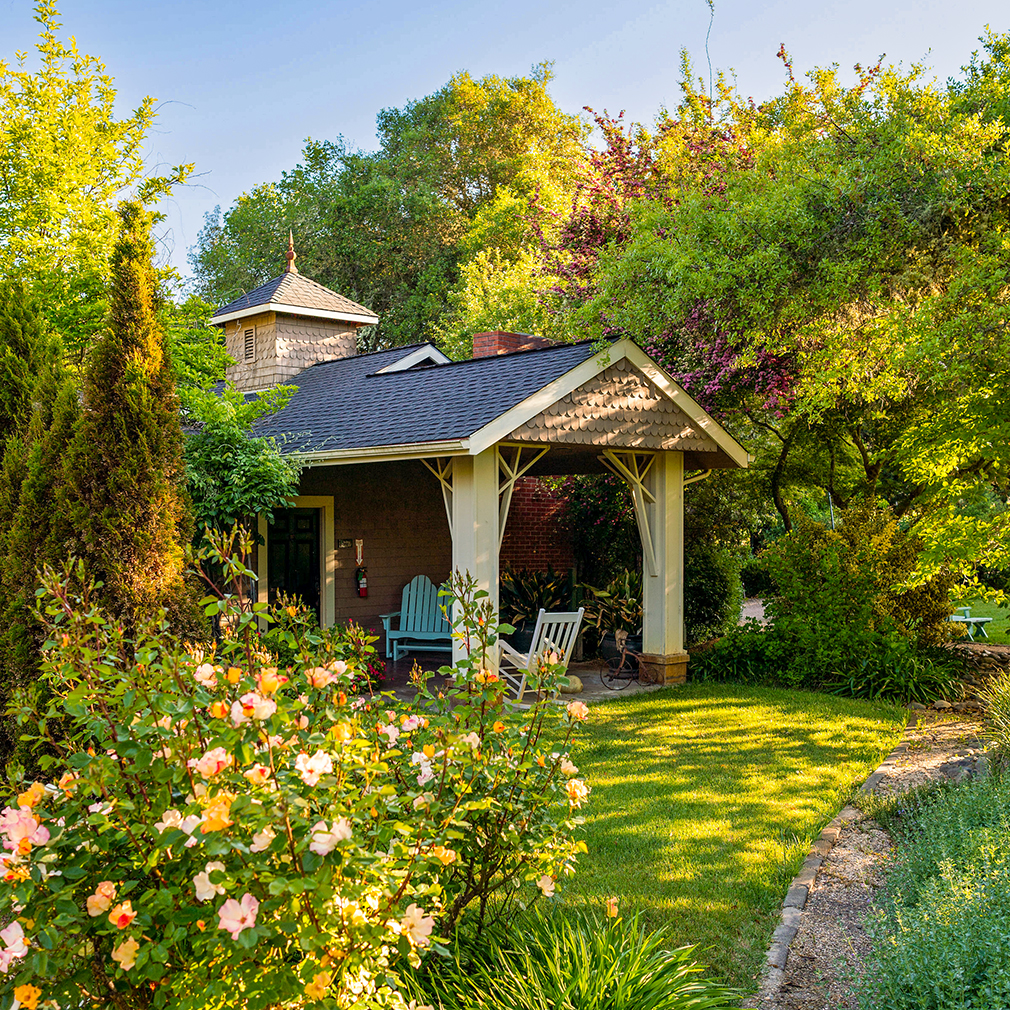 Recommended Wines & Wineries:
2019 Maggy Hawk Pinot Noir, "Stormin'"
Nestled in the "Deep End" of the Anderson Valley is Maggy Hawk, which specializes in ultra-premium pinot noir and chardonnay, varieties that thrive in its misty, redwood-tinged terroir. Only 484 cases of the "Stormin'" pinot were made in 2019 and enthusiasts typically must join the winery wait-list to receive allocations, although wines can be purchased at the tasting room with advance reservations. Join on the second Sunday in summer months for woodfired pizzas and a chance to snag some of these extraordinary wines.  
2017 Long Meadow Ranch, Brut Rosé of Pinot Noir
Part of the 2000+ acres farmed under the Long Meadow Ranch management, the Anderson Valley holdings reflect its commitment to sustainability and regenerative agriculture. This 2017 bubbly is one of the best rosé bottles I've ever had outside of Champagne; the bead is fine, with complex aromatics of strawberry leaf, ripening rhubarb and star anise. Their tasting room is located at the Madrones and if you're lucky, GM Mark Mendenhall will be around to lead you through a flight and feed you delicious local cheeses and charcuterie as well.
2017 Drew Family Vineyards Chardonnay, "Valenti Ranch"
Coastal chardonnay has the acidity to make it ageable and this bottle is a great example of just that. Sourced from an east-facing vineyard just six miles from the ocean with an elevation of 1400 feet, this is hardly an easy site to grow. The results are worth it. Beautiful Bosc pear, kumquat and crushed oyster shell aromatics, proving California chardonnay is definitely worth cellaring.