This drink may have its origins in Sausalito, California, but the Tequila Sunrise was made famous with the help of rock royalty like The Eagles and The Rolling Stone. The sweet and mellow notes of the resposado vibe with the tangy citrus to create a refreshing mix of flavors—and of course you can't beat the color. Our resident mixologist puts a decidedly California twist on this classic with the help of some local merlot.
Want to stay saucy and in the know on all the cocktails our mixologist dreams up? Make sure you're subscribed to our YouTube channel and check back every Wednesday for new episodes of Mixed Messages.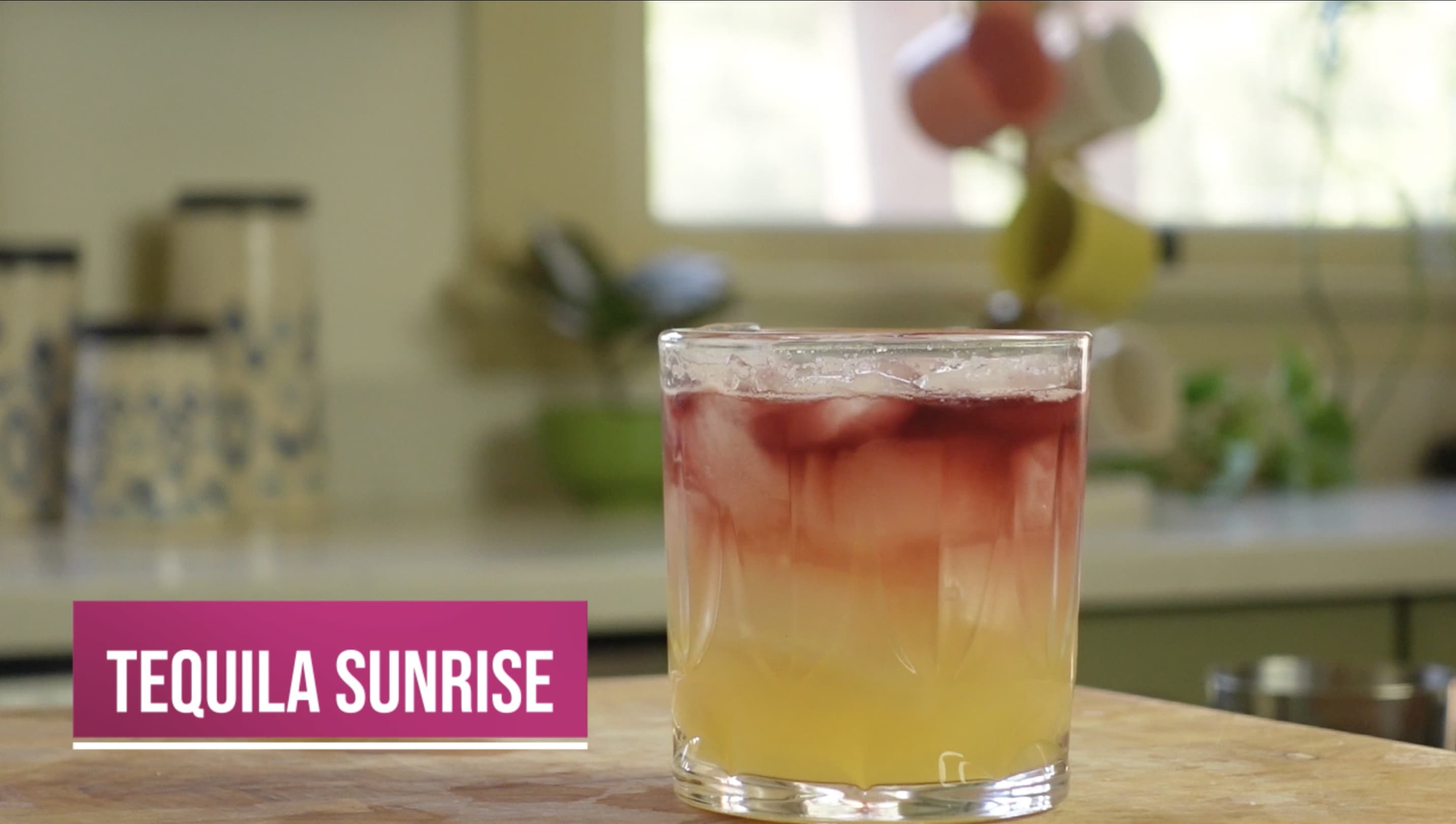 Tequila Sunrise
1½ reposado tequila
1 oz. orange juice
1 lime juice
½ agave syrup
Red wine
Fill your cocktail shaker with tequila, fresh juices and agave syrup. Add ice, shake vigorously and pour out into a rocks glass over ice. Slowly add your red wine floater and serve!