Stretching 400 miles across eastern California, the Sierra Nevada brim with beauty. The Sierra Nevada range is home to Lake Tahoe, the largest alpine lake in North America, Mount Whitney, the highest peak in the lower 48, and Yosemite National Park, the state's granite-faced crown jewel. With these famous natural monuments nearby, it's easy to miss the lesser-known hidden gems scattered throughout the mountain range. Adventure-seekers who are willing to venture beyond Yosemite can discover the magnificence of the saline lakes, ghost towns, and geologic wonders tucked away in the Eastern Sierra Nevada Mountains.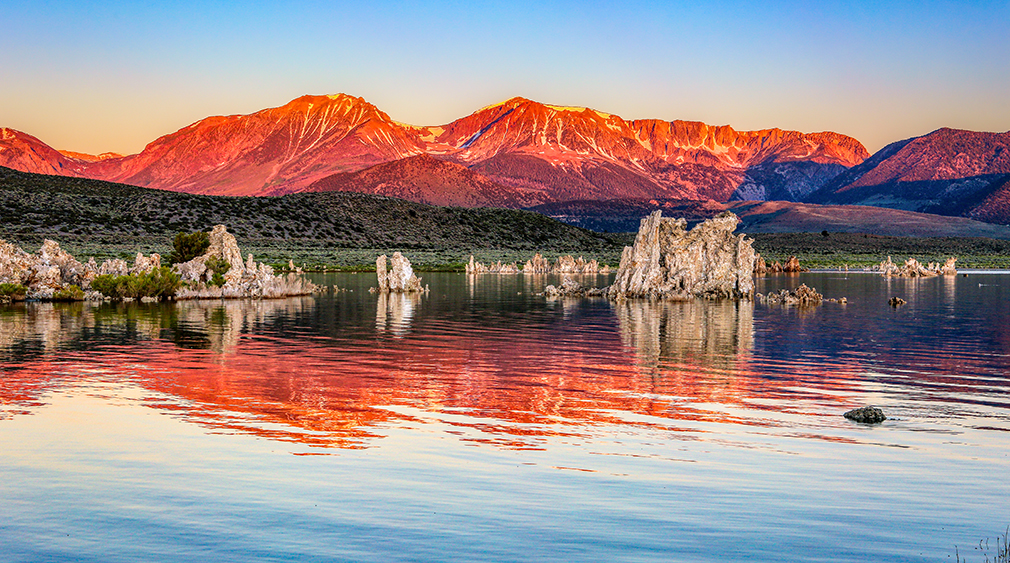 More than a million years old, Mono Lake is one of the oldest lakes in the Western Hemisphere. Its saline waters make for a blissfully buoyant swim; just make sure to keep your eyes and any cuts out of the salty water, because it will sting! The lake's one-of-a-kind ecosystem supports a variety of wildlife, from ospreys to brine shrimp, and more than 80 kinds of migratory birds. What truly stands out about Mono Lake are the rare rock formations protruding from its waters, called tufas. These distinctive tufa towers are formed when calcium carbonate builds up over centuries. Now the tufas jut out of the water, producing an otherworldly landscape that is reflected in the shimmering waters below. These geologic wonders create spectacular imagery that you have to see to believe.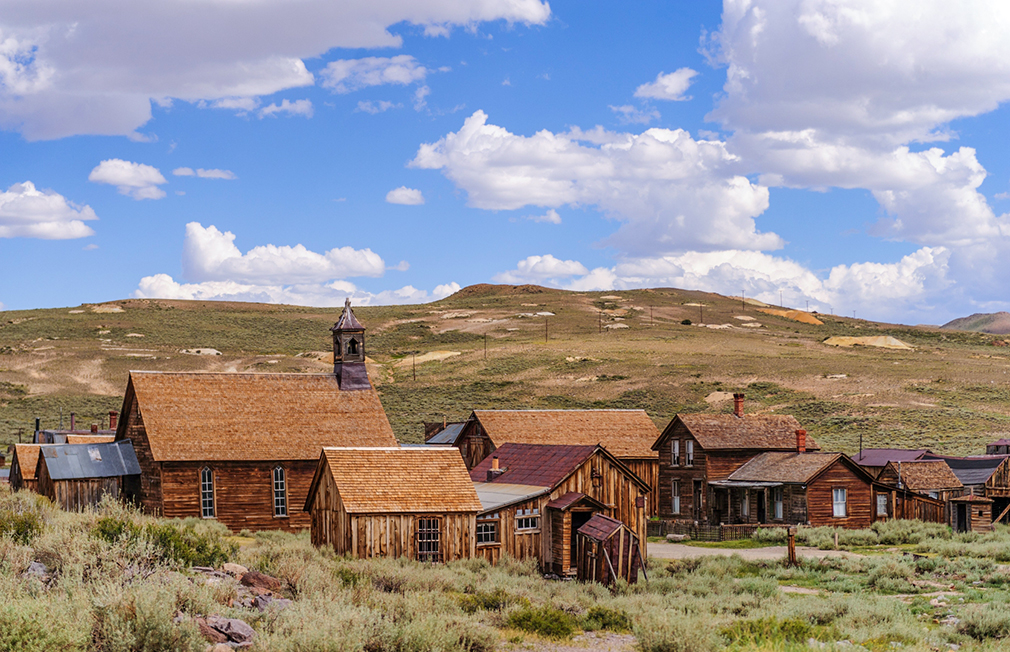 Walk along the deserted streets of an authentic gold-mining ghost town at Bodie State Historic Park. When gold was discovered in the rolling hills above Mono Lake in the 1870s, miners flocked here. In its heyday, the bustling boomtown of Bodie was home to more than 10,000 people, producing more than $38 million in gold and silver. Abandoned shortly thereafter, the well-preserved wooden buildings of this ghost town provide a peek into life during the gold rush era!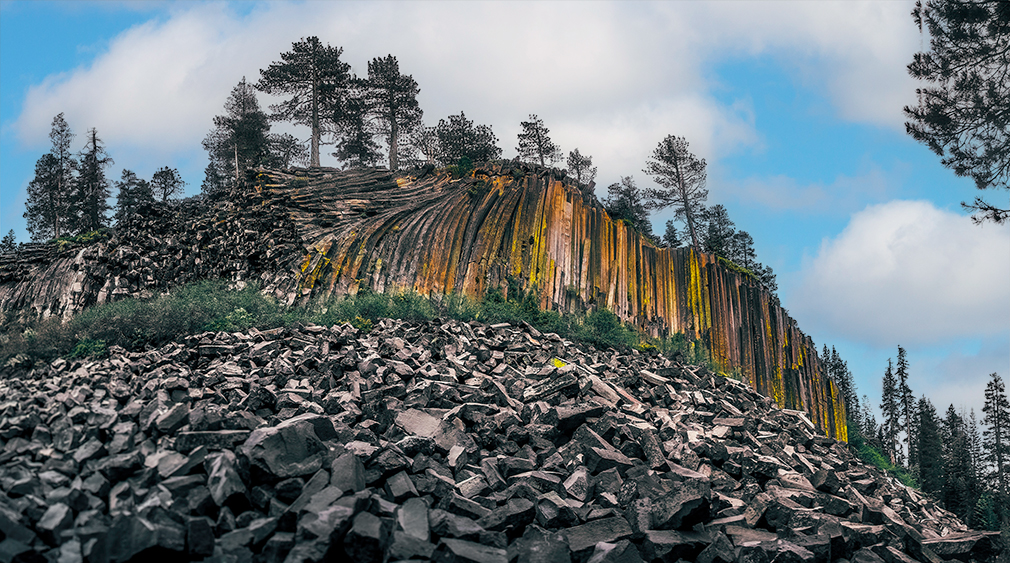 The striking symmetry of nature can be found at Devil's Postpile National Monument, where hundreds of hexagonal columns were forged by volcanic activity in the area about 85,000 years ago. The fast-flowing basaltic lava, rich in iron and magnesium, cooled in the shape of towering vertical columns, creating the unique geologic formations we see today. Learn more about the process here. Visitors to the area can also take a hike through the pristine Ansel Adams Wilderness on their way to check out Rainbow Falls. Don't miss this stunning cascade, named for the vivid prisms that appear in its mist as it tumbles 100 feet into a crystal-clear pool below!